Today we are going to make a DIY starburst mirror from wood shims. I am also going to share with you a super easy way to get a distressed beach paint finish on just about any surface. This one is perfect for a beach or lake house or just a bathroom that needs a beachy vibe.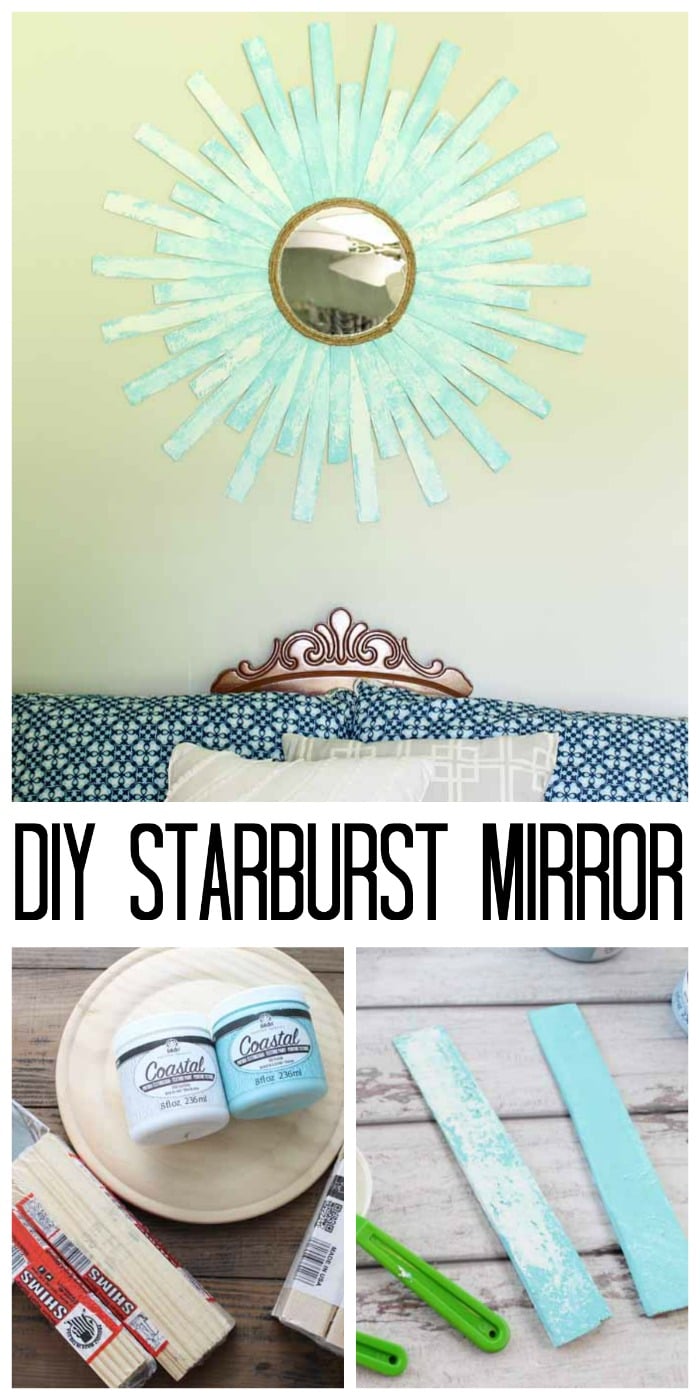 Supplies needed to make this DIY starburst mirror:
Some links below may be affiliate links which means that you do not pay anymore, however, I will earn a commission from your purchase.
Wood shims in two lengths (available at your local home improvement store)
Mirror
Wood plate (approximately the size of your mirror)
Palette knives
Rope
Hot glue and glue gun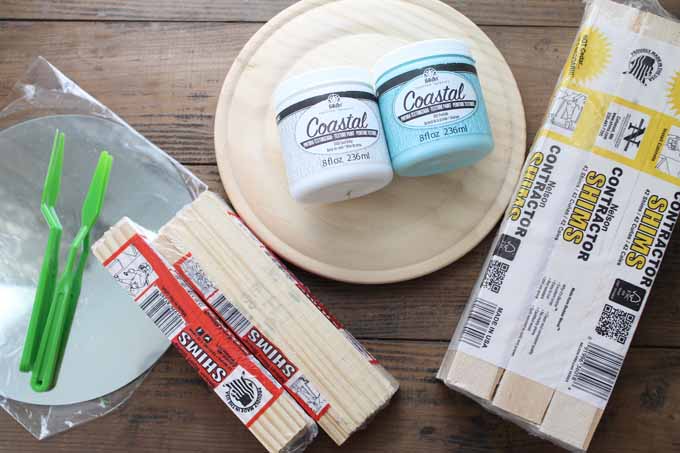 Instructions:
The secret to that worn beach paint is a product called Coastal Paint. This thick paint will give you a rustic and worn look in just minutes. You can actually see me painting some of these shims live in the video below.
Can't watch the video or missed some of the steps? The paint is so easy to use! Apply the teal color first with a palette knife. Lift slightly with the back of your knife on the surface to create peaks and valleys. Then set aside and allow to dry. Once almost dry, smear on white paint with a palette knife. Do not cover all of the teal with the white. Leave gaps in the paint. Again you will want to lift with the back of the palette knife to create those peaks and valleys. Set aside and allow to dry completely.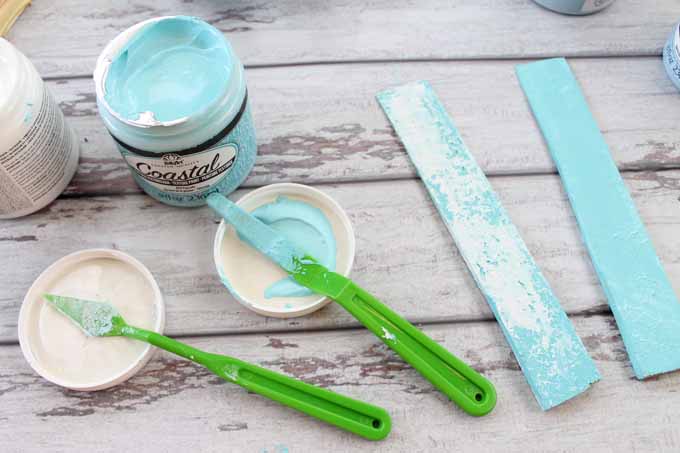 You will need to repeat this entire process on every single shim. Each one will be different but that adds to the look of this DIY starburst mirror! Once everything is dry, start laying out the shims to see how they are going to fit around your mirror. You will also need to make sure you have enough.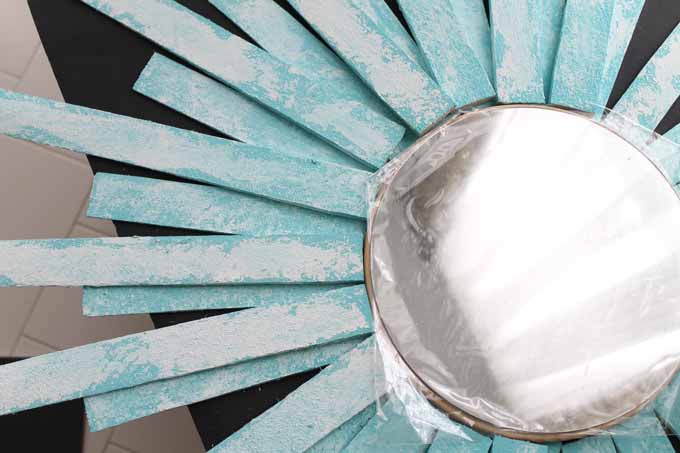 Once everything is completely dry, start with the shorter shims and turn everything over to the back side. Use hot glue to secure the shims around the outer edge of the plate.
Use additional hot glue to add a short piece of rope to the back of your project for hanging.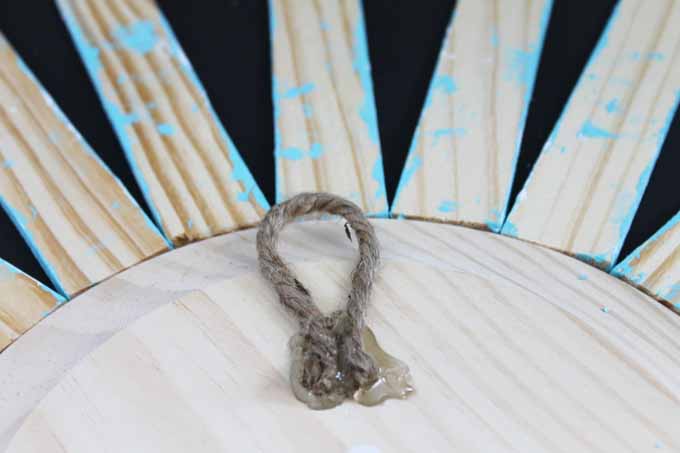 Then add the longer shims to the mirror in the gap that is created by the shorter shims. Again use hot glue to secure. Yes you are going to use a BUNCH of hot glue but it will all be worth it in the end.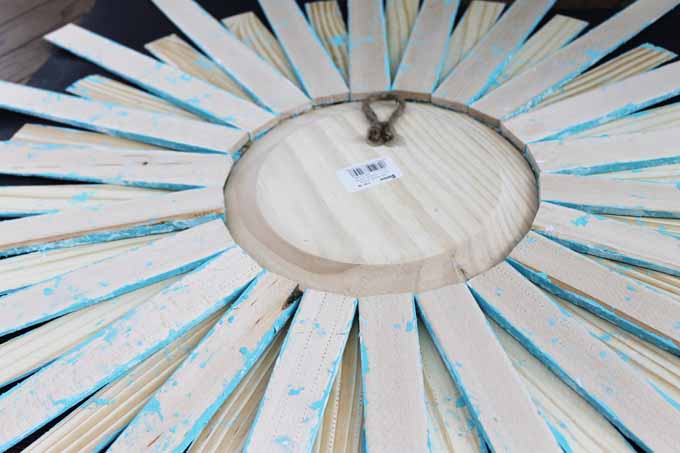 You will want to use additional hot glue to secure everything into place.
I even added some between each shim as shown below.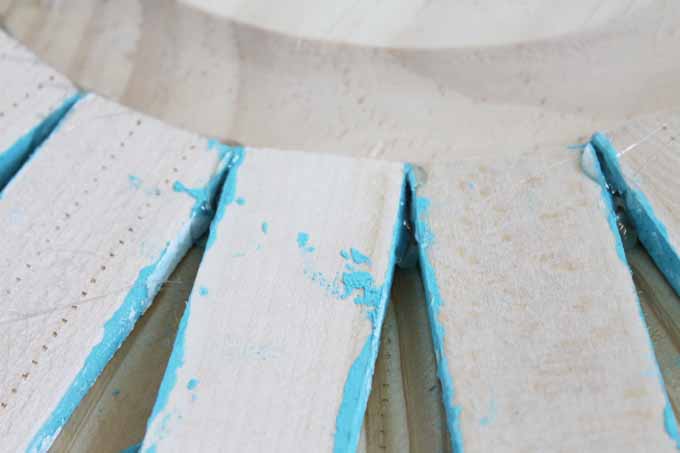 You will want to let the glue cool completely then you can flip the project over to the front.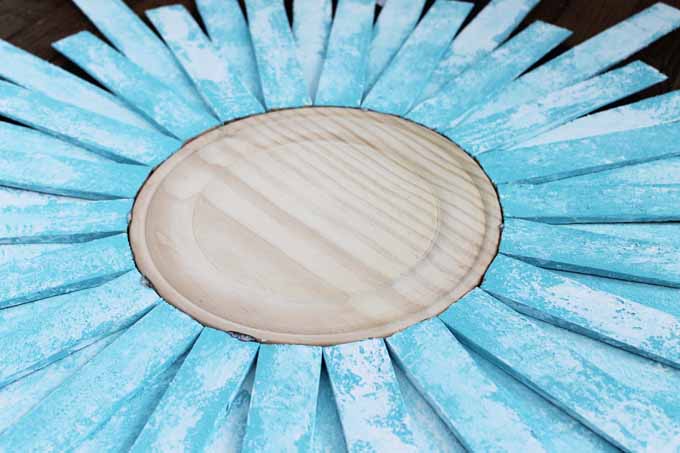 Add your mirror into place with hot glue. Then cover up the edges with some rope and yes….more hot glue!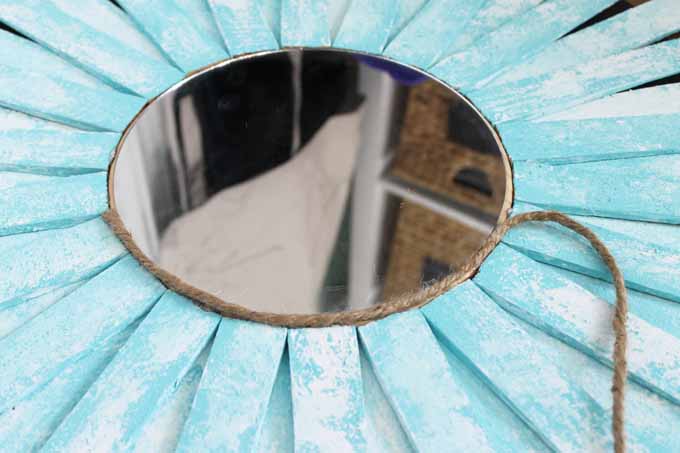 Continue adding rope until you are happy with the results.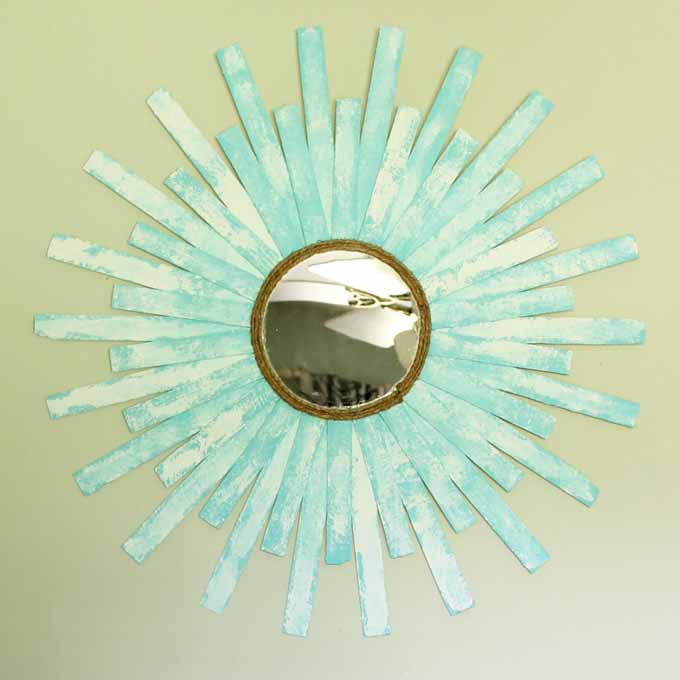 Then hang your DIY starburst mirror in any room of your home. It definitely adds that coastal vibe, don't you think?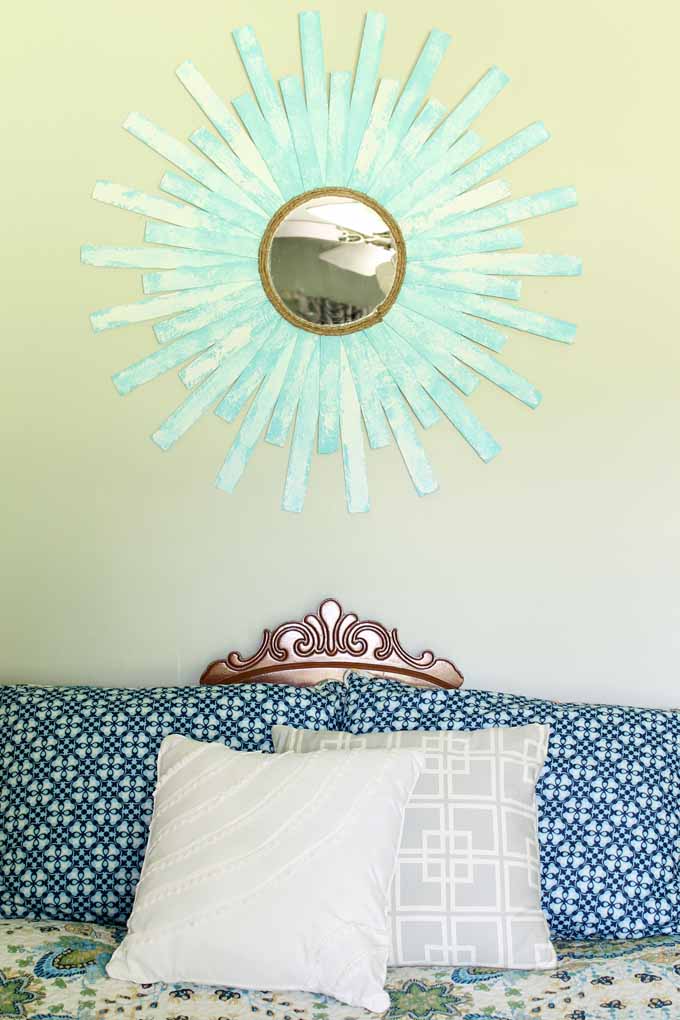 Grab your paint and get started on your own version of this mirror. You will love how it turns out!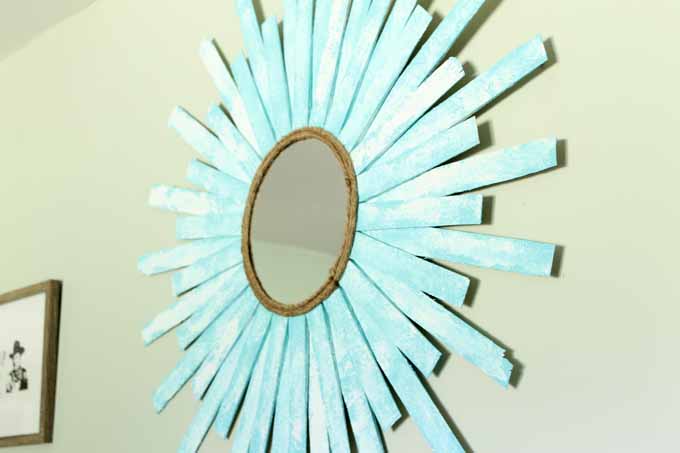 So, do you love this DIY starburst mirror and want more ideas? Try the links below.