It is probably no secret that I love Tennessee. This one is for all of you that love the state you are in now or a state you previously lived in. Pay homage to your state with my DIY state love art. It only takes a few minutes to make one of these fabric art pieces. Plus come back tomorrow to see how I used this to decorate for Valentine's Day.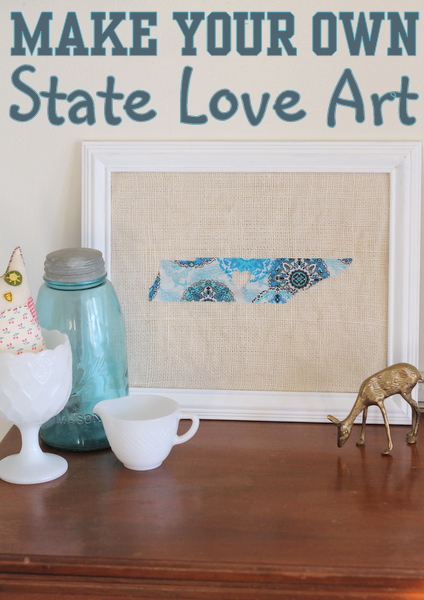 You will need:
printout of the outline of your state
printout of a small heart to fit inside
bold print fabric
white burlap
white fabric for backing
frame
paint
Apply Mod Podge to the back of your bold fabric and allow to dry. This will ensure that when you cut your state out of the fabric it will not fray.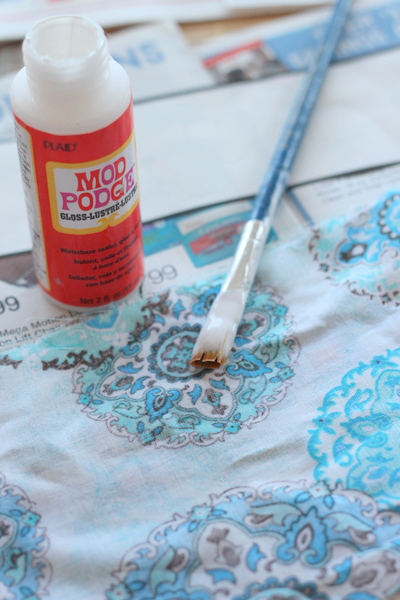 Cut the state outline and heart from the paper. Then use your craft knife and paper template to cut the same shape from your fabric.
In the meantime, if your frame is not the color you like paint and allow to dry. Mine took a couple of coats of white.
I used the cardboard that was already in the frame. I applied two layers of white fabric onto the cardboard with Mod Podge. This will ensure that your cardboard will not peek through your burlap. I used my Mod Podge roller to smooth my pieces of fabric.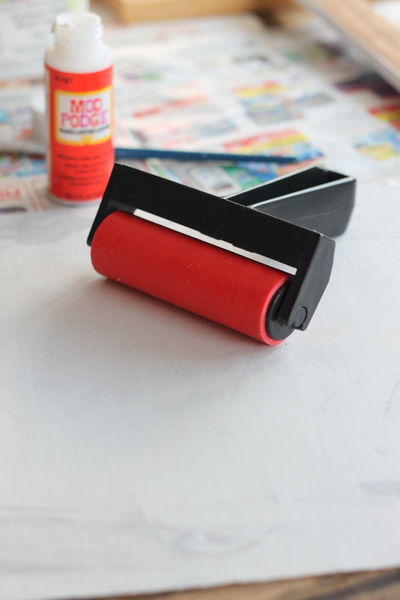 Add your burlap to the top of the cardboard. I just used hot glue to secure the edges. Put the burlap covered piece into your frame and center your state. Use hot glue to hold your state into place as well.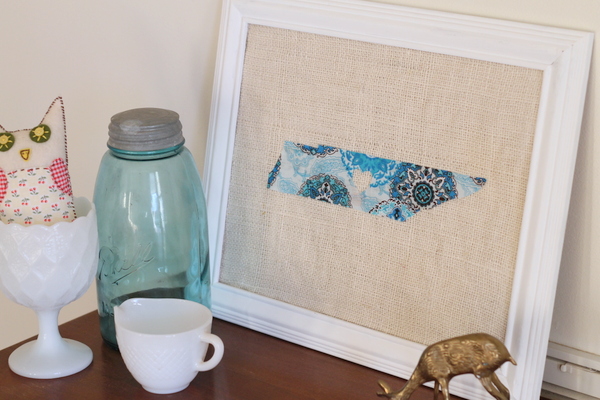 That easily you have a state love art piece to center your Valentine's Day decor around. Actually this one will probably stay out all year in my home. With Valentine's Day right around the corner, I used this as an excuse to add decor to this table. Come back tomorrow to see the results.