I had an old Coke crate laying around and decided to turn it into a DIY tray. Before you ask, I will go ahead and tell you that the Coke crate was in an old barn and the bottom was completely rotted off. I was left with a little of the sides. Enough to read the "Coca-Cola" basically. So I promise I did not destroy anything precious to make this tray. If you are in the same situation, read on to find out how to make those pieces useful again.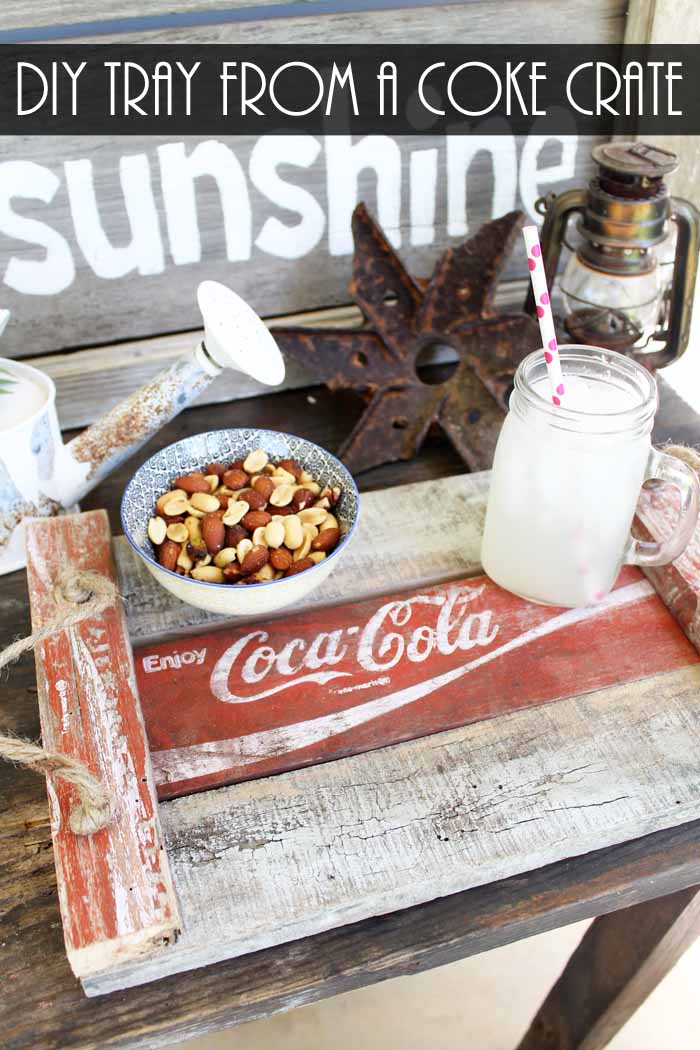 Supplies to make a DIY tray:
Coke crate pieces
Old wood board
Drill bits
Rope
Pencil
Wood screws
Saw (I love my Rockwell Bladerunner for projects like these.)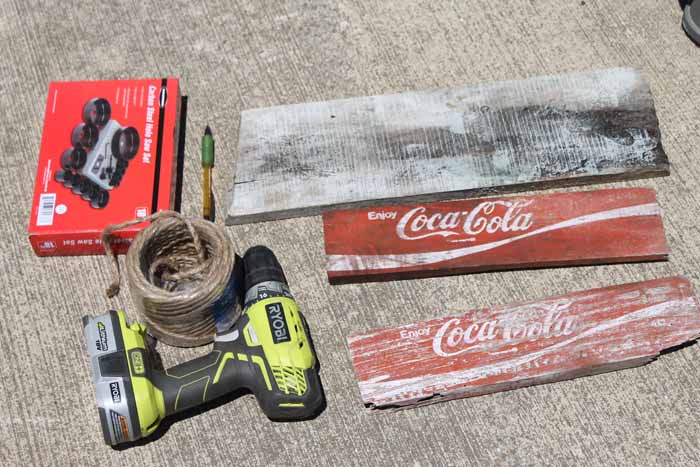 Instructions:
I started by determining what was left of the crate that was usable. I then cut one of the sides of the crate along with the rustic board to size. The rustic board was a little wide. Just use a rip cut to make two pieces. If you do this, try to put the cut edges to the inside so the rustic worn edge is what you see.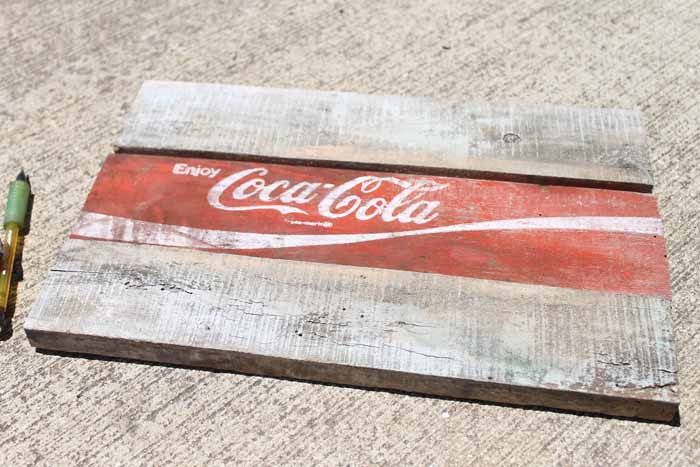 I then rip cut what was left of the crate into some side pieces. I literally had just enough as the rotten edges were still a little visible.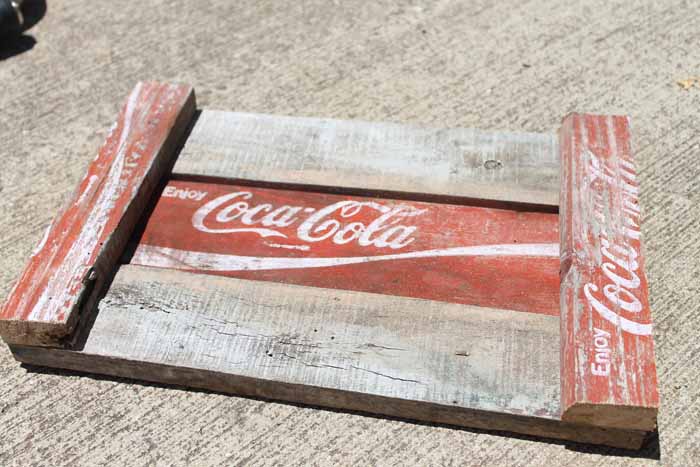 Then just secure everything together with some wood screws from the back. You can also use a little wood glue in between your pieces before screwing together.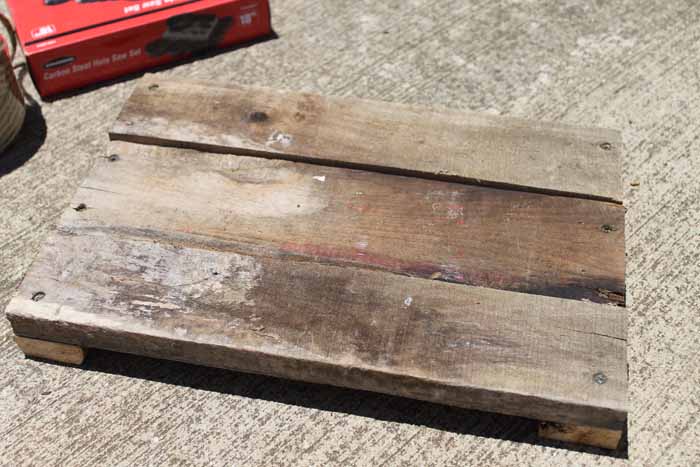 I then added rope handles. Just drill all the way through the boards with a bit large enough to accept the rope. I then countersunk the hole on the back side so the knot in the rope would fit inside. Then just feed your rope through and knot both sides as shown below.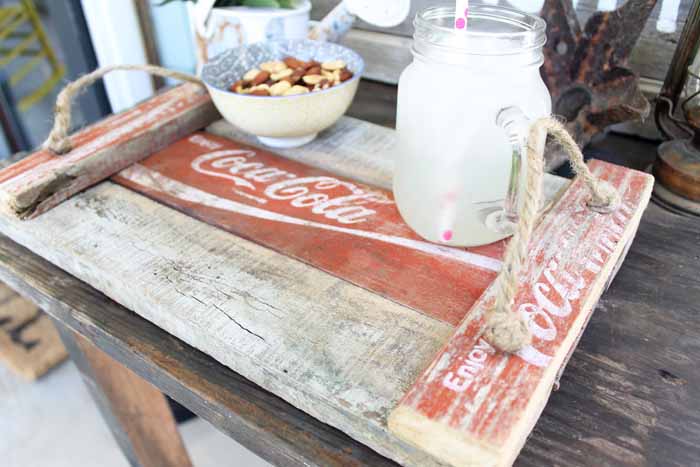 This rustic DIY tray is perfect for serving up some lemonade or sweet tea on the porch.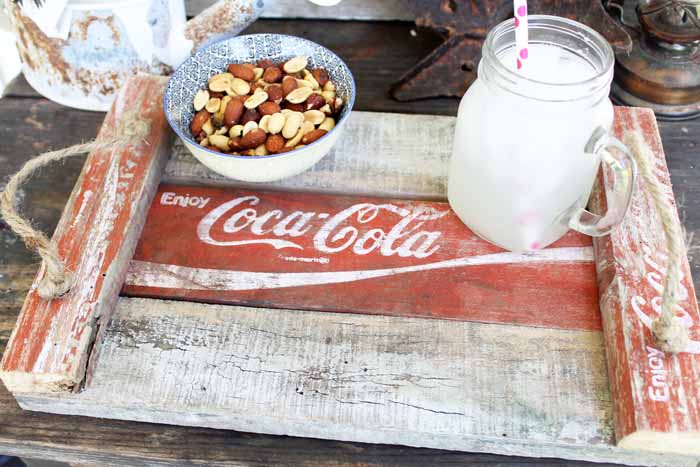 I love it on my new front porch especially next to that rustic sweet tea sign. Just perfection!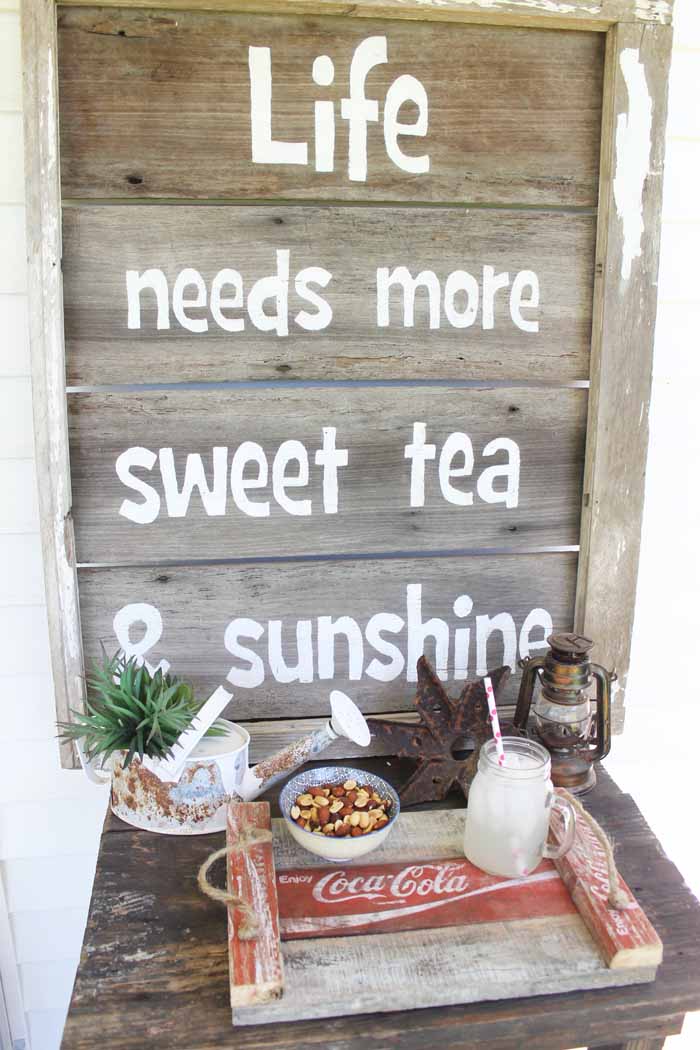 The bottom line is, if you have any old wood laying around, think of other ways that you can use it. Cut off the portions that are unusable and re-imagine it in a whole new way. If I had thrown out that rotten crate, I would never have been able to make this cute DIY tray. Now that would have been tragic!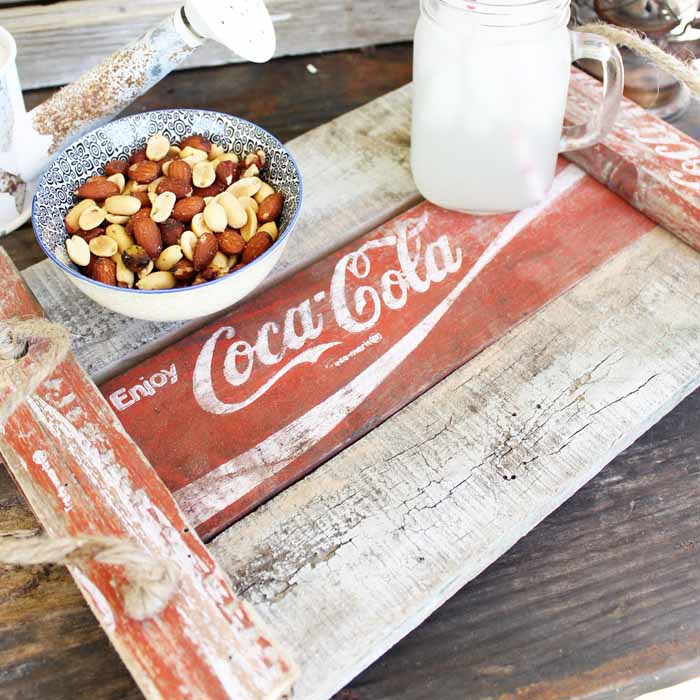 Love this and want more? Try some of the links below!