An easy spring burlap garland is the perfect addition to your home decor this spring. This quick and easy project can be completed in minutes and you will have some great burlap carrots in your home. If you love decorating with carrots in the spring, this is absolutely the project for you. This one was originally posted over at Crafts Unleashed where I am a design team member but I am sharing here in case you missed it.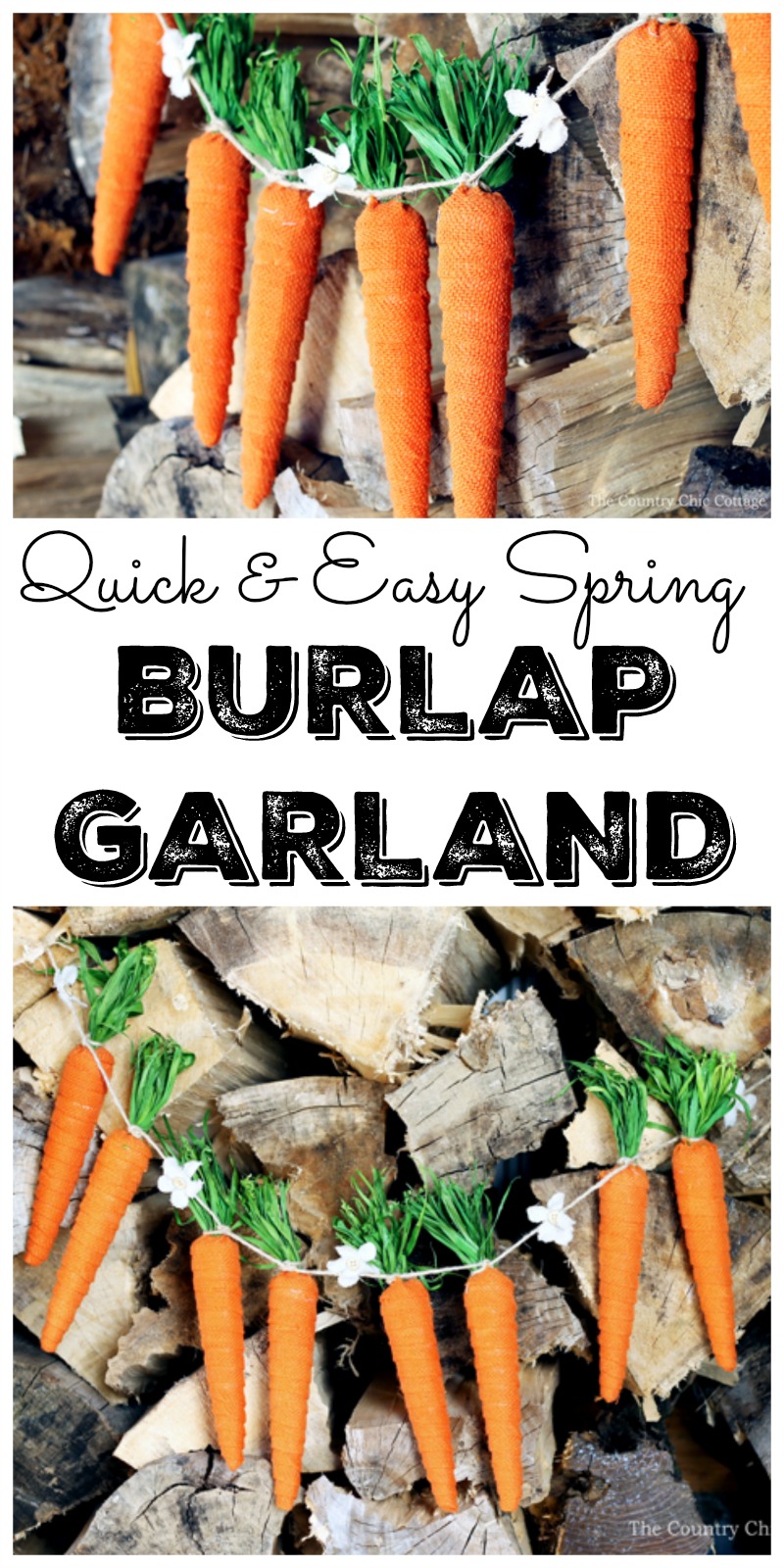 Supplies needed to make your own spring burlap garland:
Links are affiliate links.
Burlap Carrots (I used three bunches but it will depend on how long you want your finished garland.)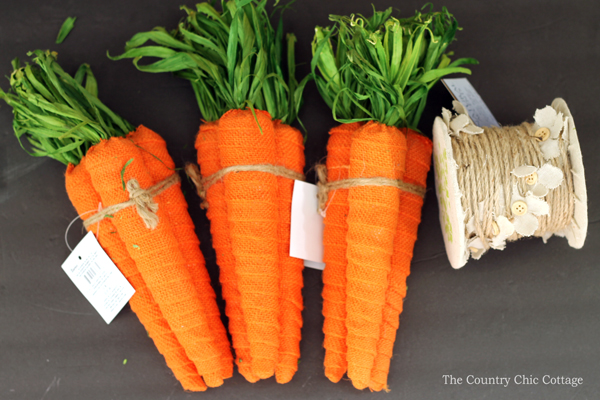 This is really so easy I am not even sure if I should call it a craft tutorial. Just tie the carrots onto the garland. I added two in between each flower as shown below. I tied them where the green part of the carrot meets the orange. I found that starting in the center and working my way out to both ends worked best.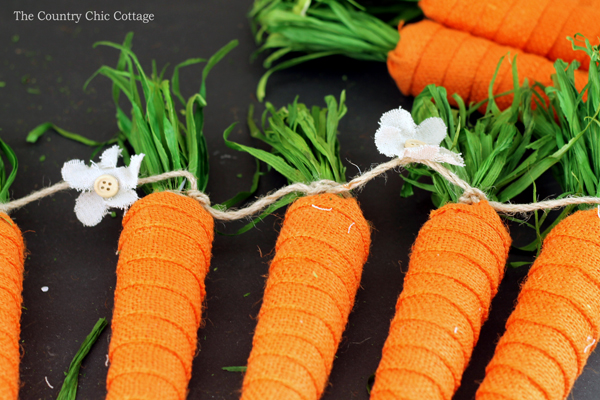 Once you are through you are ready to hang your easy spring burlap garland in your home decor. I am absolutely in love with these carrots and I can't believe you can actually buy them like this. I am sure you can think of other projects that will be amazing with these carrots as well. Burlap carrots for all of the projects!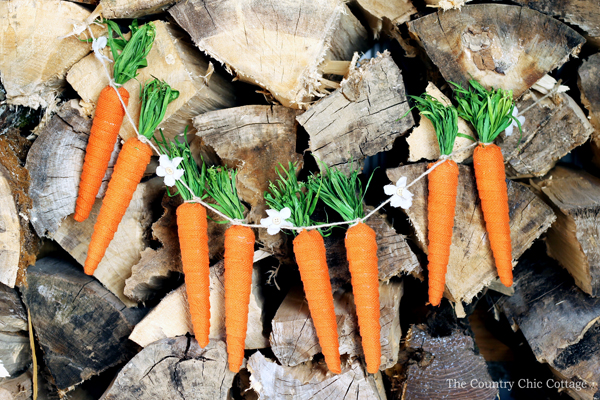 For now, I will be adding this one to a spring mantel in my home. And yes I am late on getting that up but it has been busy, busy around here! Grab your supplies and make your own easy spring burlap garland….it is never too late for some burlap carrots!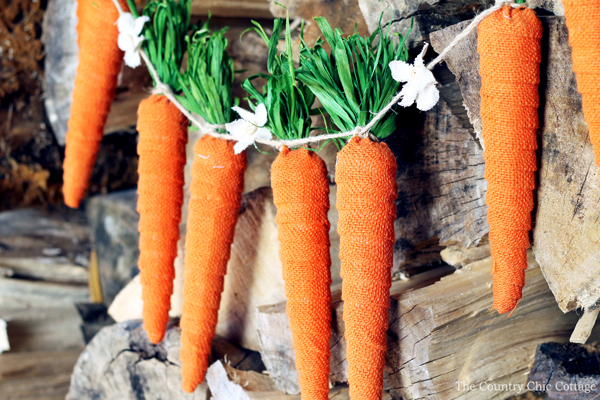 Love this and want to see more carrot ideas? Try these 25 quick and easy carrot ideas from 30 Minute Crafts.