Do you feel that slight chill in the air that says fall is on its way? Grab a few simple supplies and make my fall felt leaf garland to dress up your home for the season. This one was posted over at Crafts Unleashed last year but I wanted to share the full tutorial here with y'all. This is a super simple craft project that you could even get the kids to help with.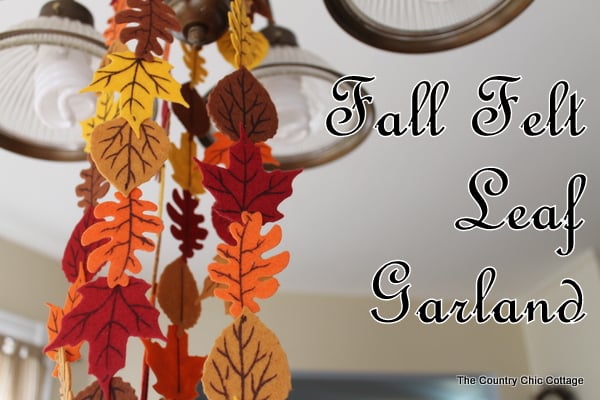 Fall Felt Leaf Garland Supplies:
Items were supplied to me from Consumer Crafts but all opinions and projects are my own.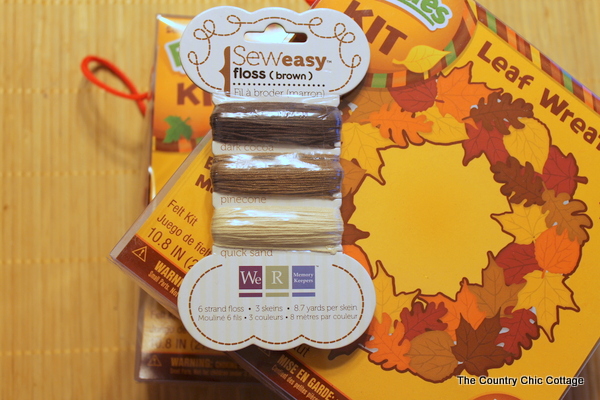 I received two of the wreath kits from ConsumerCrafts, expecting them to be smaller. There are so many leaves in one kit. I used almost an entire kit and have over 10 feet of garland! The leaves that you get in the kit are pictured below. The variety of types and colors appears to be random.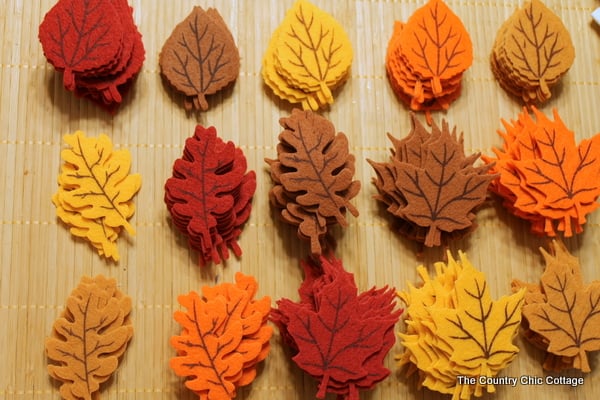 The floss pictured above is 6 strand embroidery thread. I separated it into three strands and threaded through a large needle.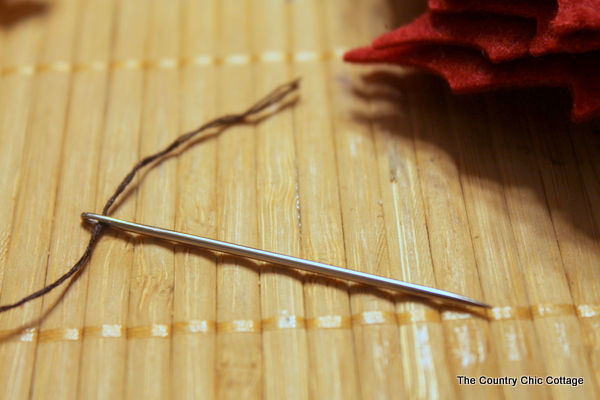 Then, I just hand stitched the leaves together. I made it where there was only a small stitch visible on the "front".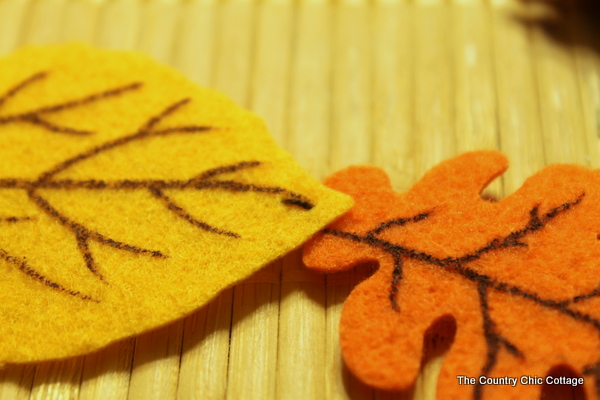 And the larger leaf length stitch on the back. The leaves have somewhat of a pattern to how I stitched them together. But like I said before, the package is random so you might have to use more of one type or color than another.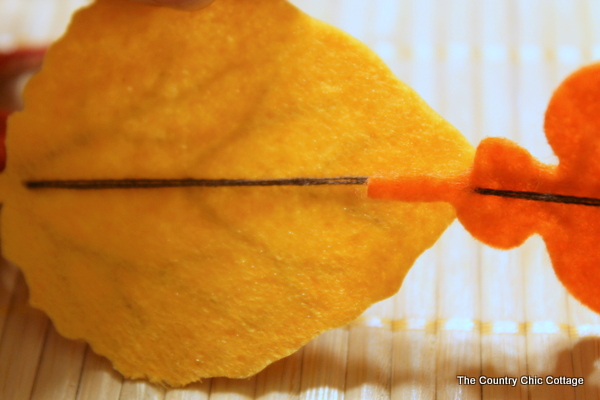 That is all there is to this one! Just a few TV episodes over a few days and I had over 10 feet of garland. I love that I could walk away from this one at any time. I just worked on it a little at a time.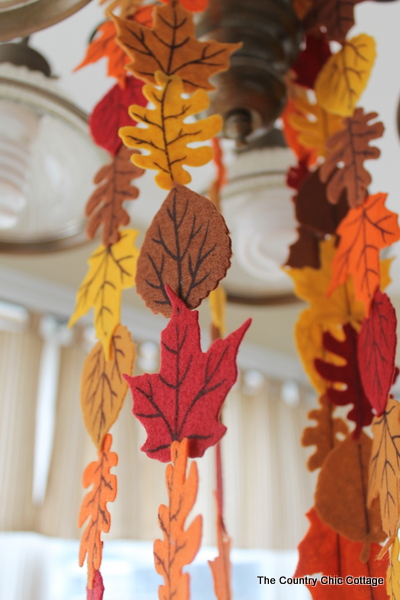 I strung my fall felt leaf garland around the light in my kitchen. A super simple craft and so simple to just drape over a light or onto a mantle.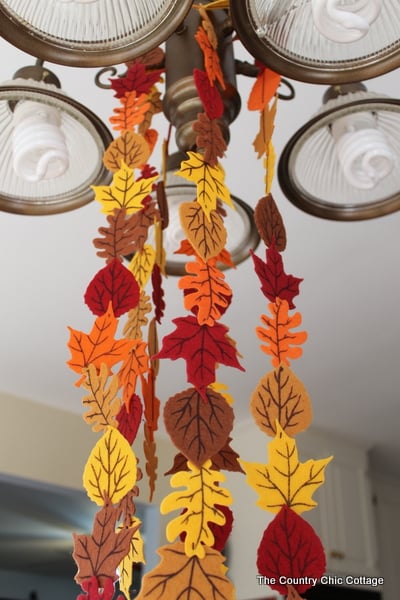 Order yourself a leaf kit today and string some together for your fall decor. A perfect addition to your fall home. These lovely leaves will look great until the Christmas decor is ready to be displayed (oh my goodness….it is getting closer isn't it???). Y'all have fun with my fall felt leaf garland.