This tiered fall dessert stand is perfect for your Thanksgiving celebration or any fall themed party that you are hosting. You can literally make your own version of this in minutes with just a few supplies. Be sure to shop Dollar General for all of the supplies you need today.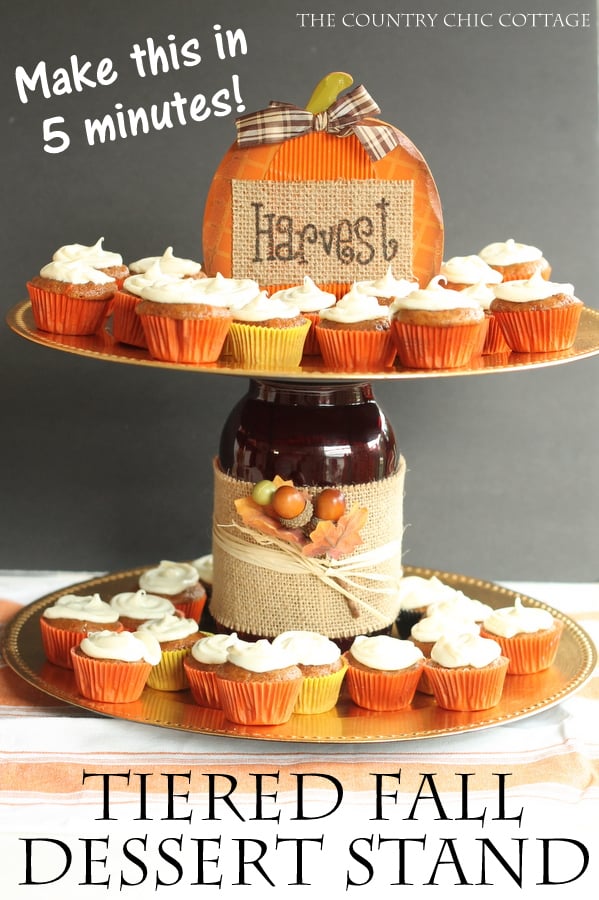 I actually made two versions of this so I would have plenty of room for my mini carrot cake cupcakes. They are similar but just slightly different.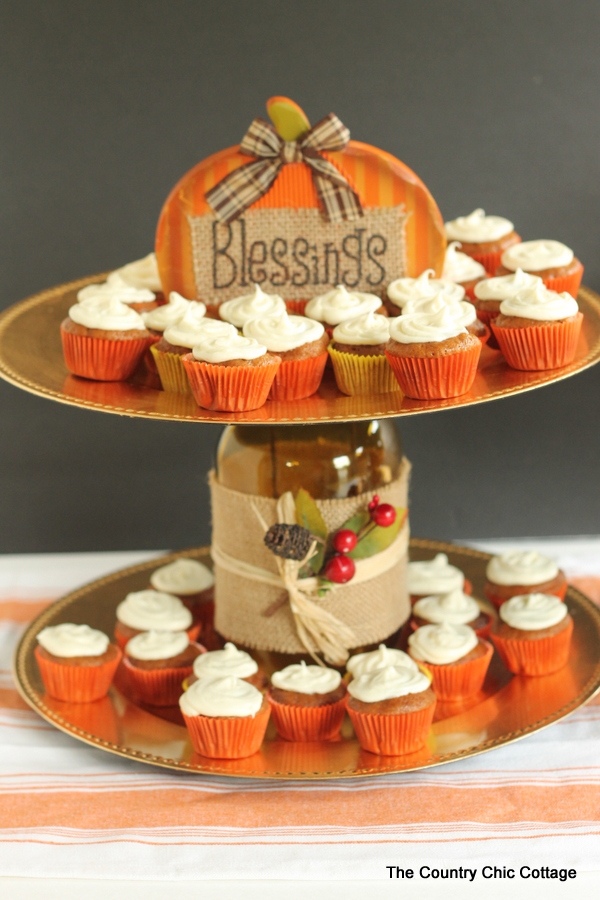 Start by shopping Dollar General for the supplies you will need. They have a fabulous fall section where you can pick up those jars and the pumpkins on top. The gold plates are actually from the Christmas area however. (Yep you can do a little shopping for Christmas decor already!)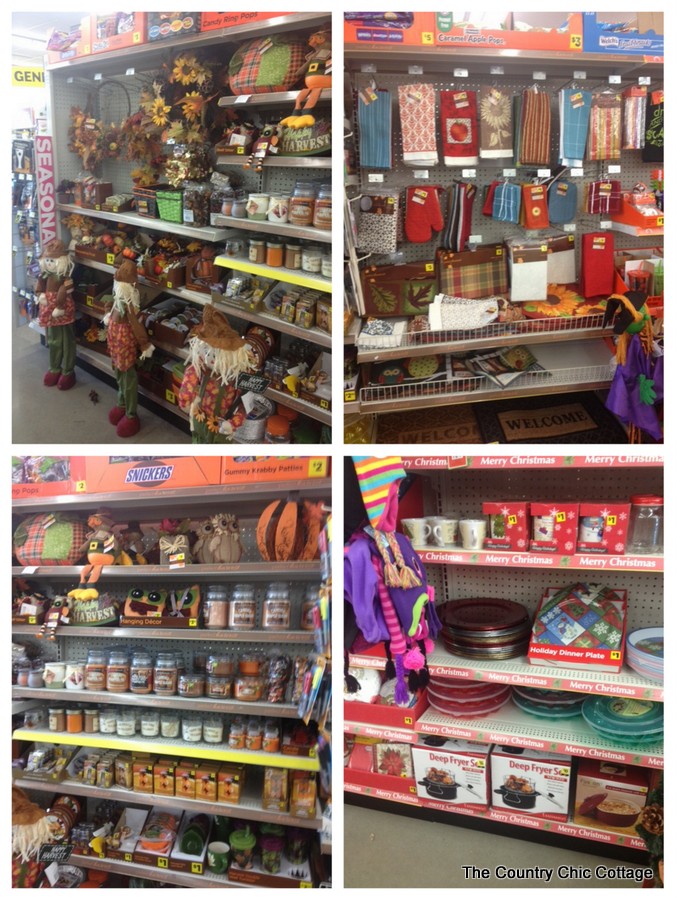 For each tiered fall dessert stand, you will need a fall themed mason jar, a wood pumpkin, two gold plates, and some Krazy Glue. I also picked up some striped tea towels to make a runner for under my dessert display.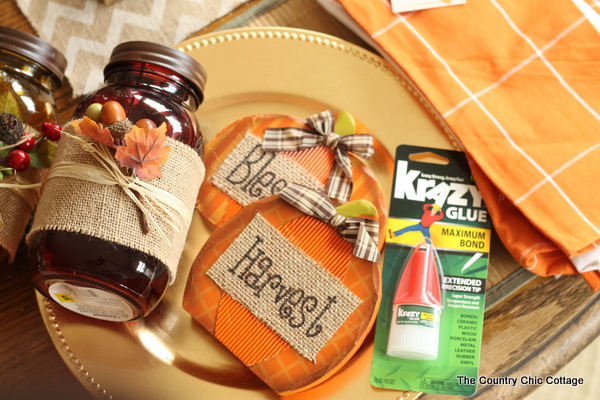 Start by placing glue on the bottom of the mason jar and adding the mason jar to the center of one of the gold plates. The Krazy Glue dries SUPER fast so you will only have to wait a minute or so before adding the next layer.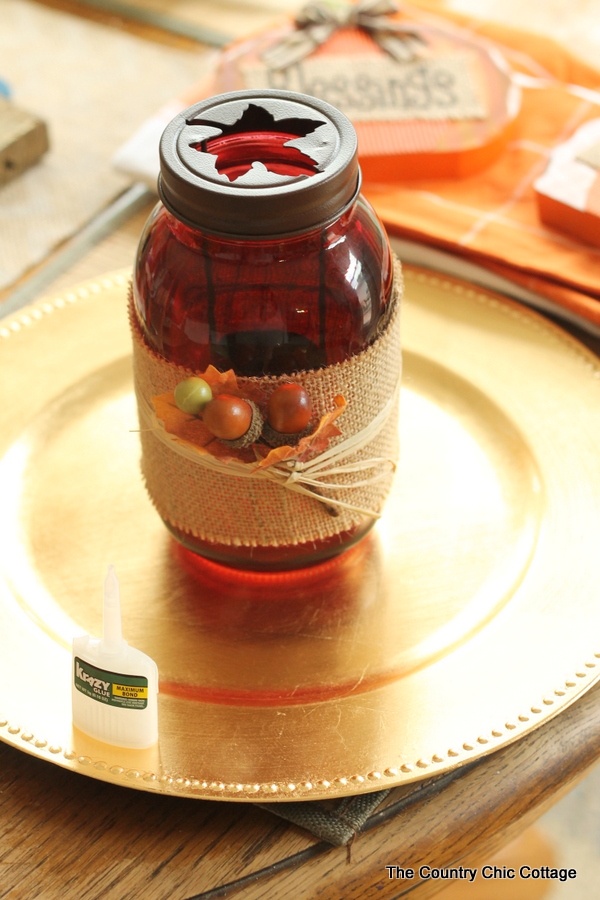 Put glue on top of your mason jar and add the next plate carefully making sure to get approximately in the center.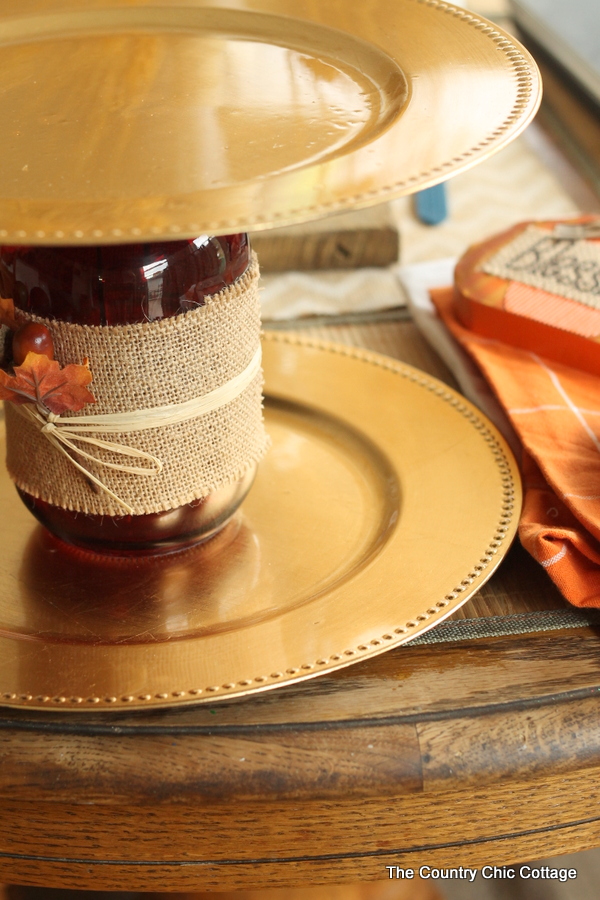 Again this will dry really fast. Add some glue to the bottom of your pumpkin and put on the top. Just be sure that the pumpkin and mason jar face in the same direction.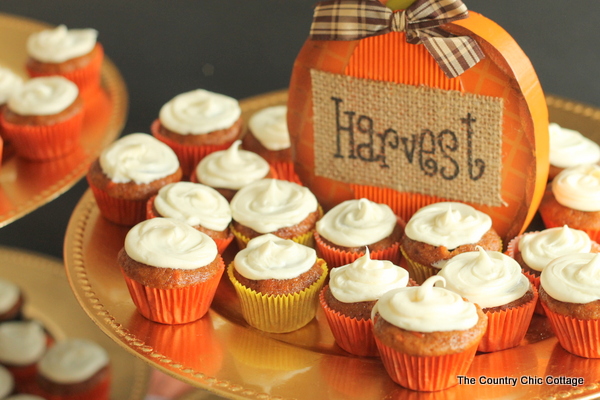 Make cupcakes, cookies, or any other dessert to add to your stand. I used a boxed carrot cake mix and some cream cheese icing to make these little mini cupcakes.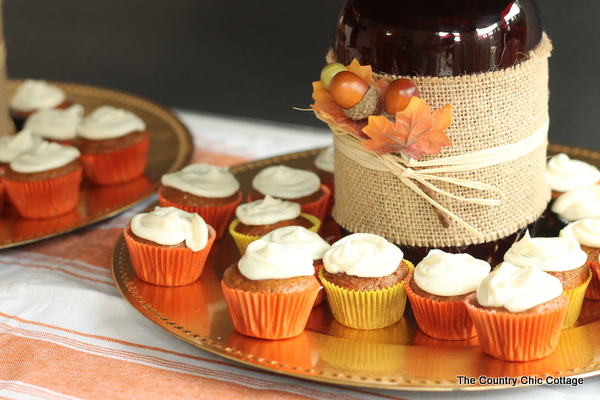 I also took two striped fall themed tea towels from Dollar General and sewed them together end to end to make a festive runner for under the stands.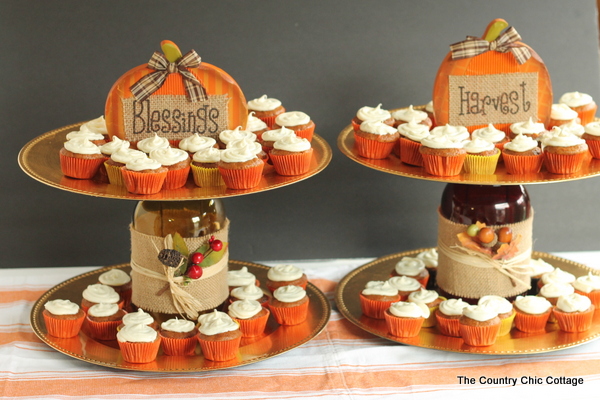 This is a fun way to serve up dessert to a crowd and will make a gorgeous display at any fall party. Make your own version in minutes with simple supplies from Dollar General. A fabulous tiered fall dessert stand can make an appearance at your Thanksgiving day meal.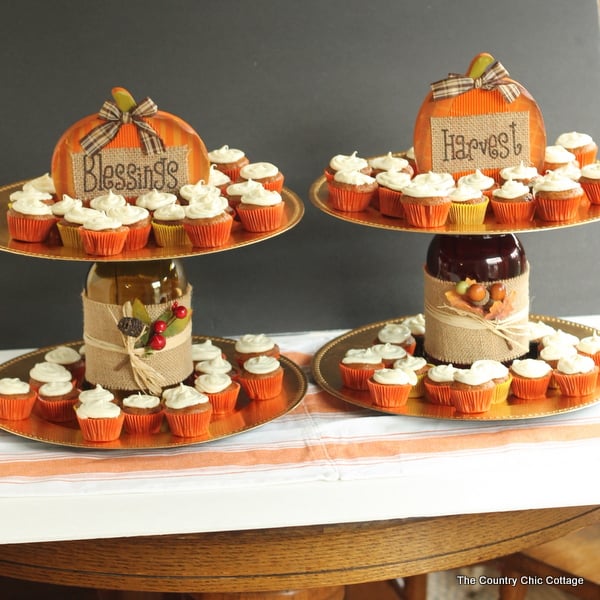 A Year of Jar Crafts
Sign up for our email list to get a FREE book with an entire year of jar crafts! 12 months, 12 crafts, tons of fun!