Felt crafts are so versatile. They are simple to make with no fraying or sewing required most of the time. This week we have been sharing ideas that all can be made in 15 minutes or less. They are perfect for those that love a quick craft and an inexpensive one to boot. After all, felt crafts are some of the most affordable around.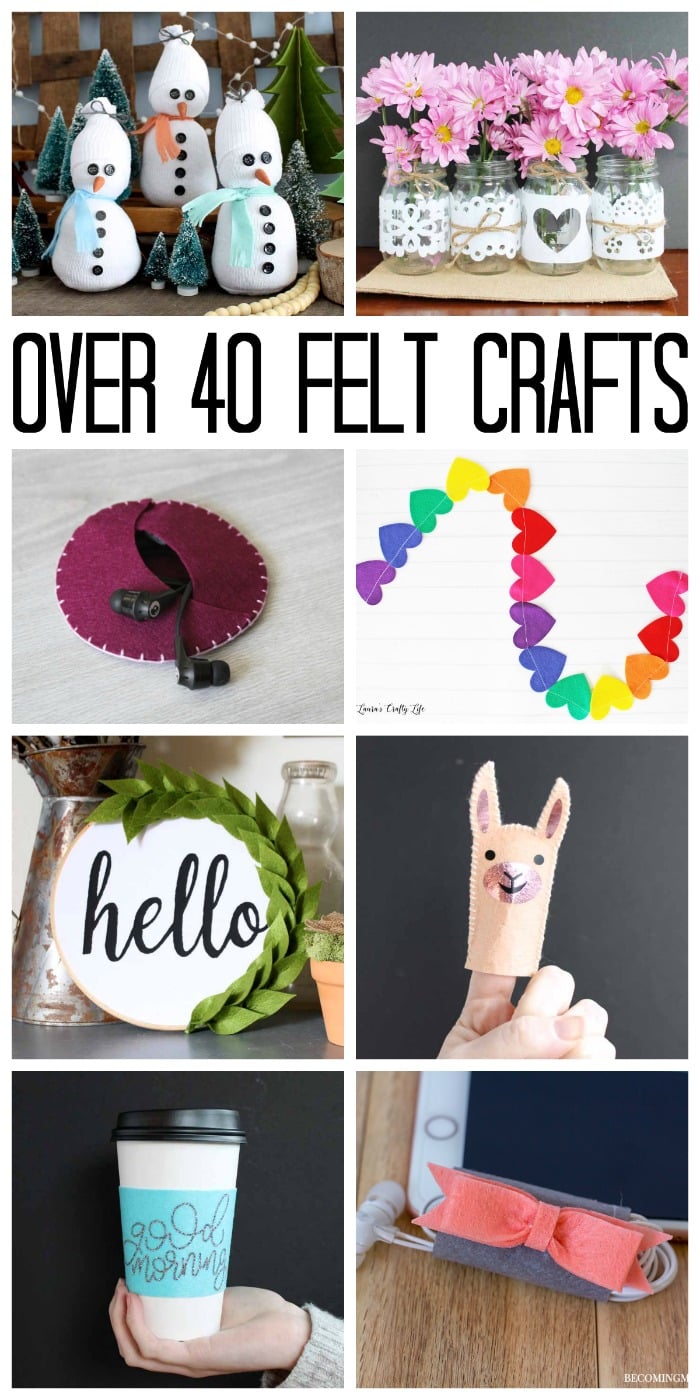 Click on each of the links below and the tutorial to make each of the felt crafts will open in a new window. If you want to see the pictures before opening the craft, you just need to scroll to the bottom of the posts from day 1, day 2, day 3, day 4, and day 5. Now let's get started!
Felt Crafts
So, which of these felt crafts will you make first? I will be giving some of them a try myself! Y'all enjoy and be sure to share pictures with us if you make any of these for yourself. We would love to see them!
Get Our Weekly Newsletter