Head on over to So You Think You're Crafty and vote for my Love Sign Knock Off if you haven't already. The last day is tomorrow and the voting is close!!
Last week the theme on SYTYC was Children's Literature. I submitted my For the Love of Books Kids' Bathroom. Here are all the details in case you want to copy any of the items I used….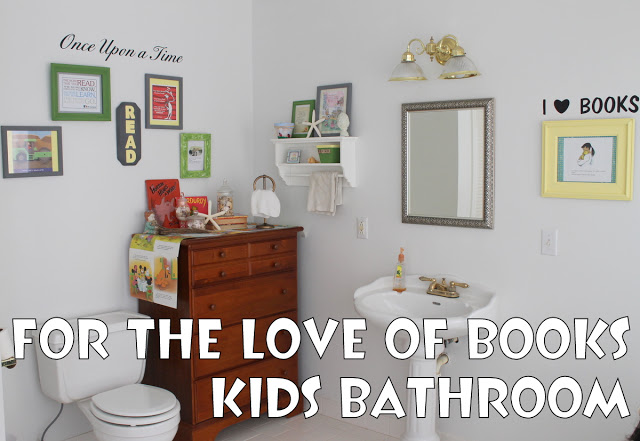 We will start with this wall grouping. The frames are a hodge podge of ones I owned and ones I purchased at the thrift store. I picked a color scheme and started painting the frames in a variety of colors. The picture "mats" are all scrap book paper that I had on hand. All of the vinyl quotes for this entire room I cut with my Silhouette.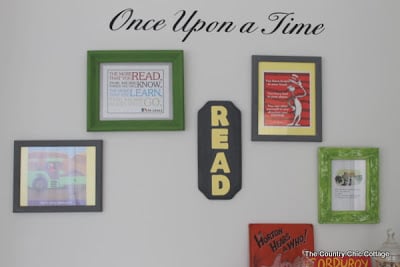 I tried to incorporate a variety of my kids' favorite books. Some classic and some newer titles. I started by scouring the net and pinterest for any printable book quotes and pages. I also stalked the thrift store. I did not want to tear any pages out of the books we owned and loved to read.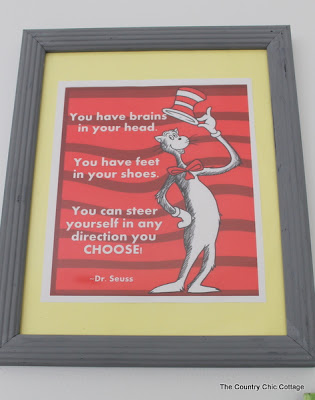 The above Dr. Seuss picture and quote came from
364 Quotes in 2011
. I picked this particular version because I adore having the cat in the hat on it! If you search around, that quote is available in tons of options.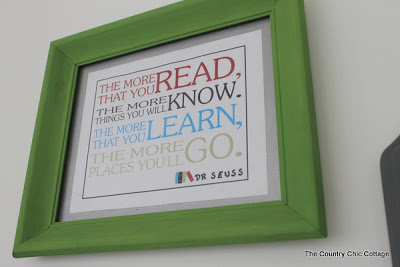 The above printable came from my friend Michelle on The Scrap Shoppe. She even has it in different colors if you want another version. I fell in the love with the colored version. I also added quite a few other elements to the bathroom to remind my kids to read…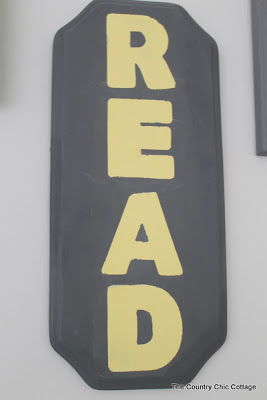 This was a thrift store sign from the 80s. I painted over it in that pale yellow. Then covered up with the letters R E A D and painted a dark grey around them.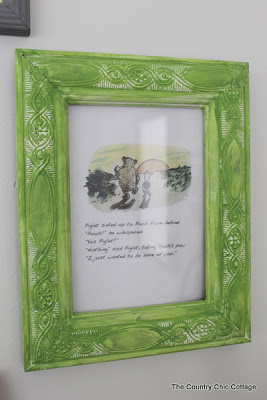 My oldest daughter loved pooh when she was little…okay so she still does at almost 18! So I could not leave him out. The above picture was found on pinterest but alas had no original source. I did not find a source but here is my pin if that helps.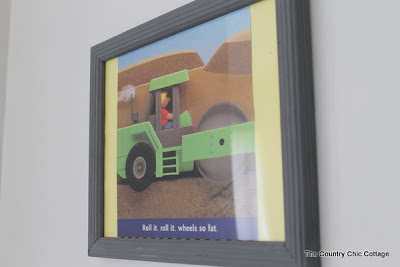 Last but not least is a page out of a beloved book. My son LOVES this book! I picked up another copy at the thrift store and used it for my framing. The book is called Easy Street in case you are interested. Next up is the bathroom shelf…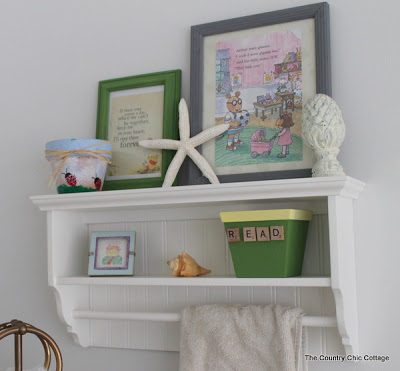 Again lots of framed book pages. I had to include Arther….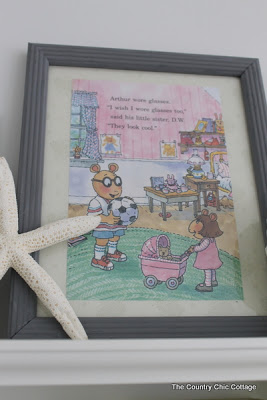 Plus more Winnie the Pooh (he has the best quotes). Some starfish and some kiddo painting also got added to the shelf…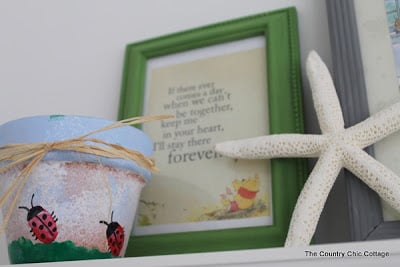 Oh yes, I also added READ to a little container in scrabble letters. Scrabble letters definitely belong in a book themed bathroom, don't you think?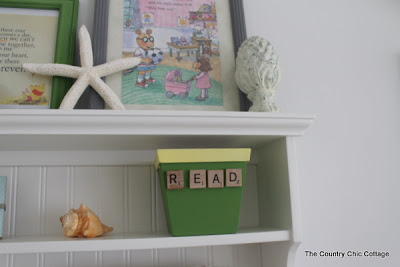 For this little arrangement, I stole a page from a Corduroy book and added some vinyl to the wall…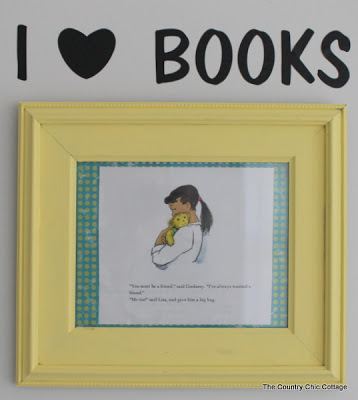 Why yes I do have a chest of drawers in the bathroom! This lovely jewel actually holds all my tablecloths, linens and things. I don't have a place in the kitchen and this works just fine.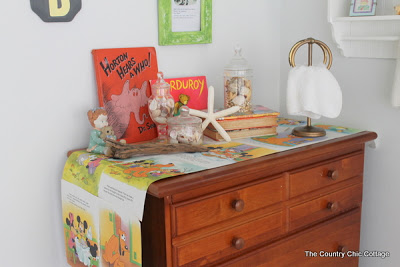 I took a Mickey Mouse book from the thrift store and made myself a runner for the chest of drawers. Just torn out pages and tape. Absolutely nothing fancy but it is oh so cute…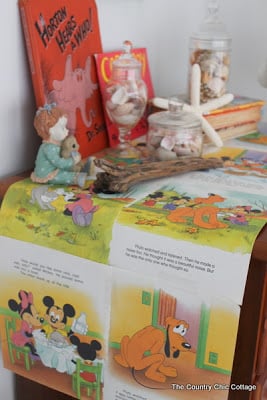 The towel holder that I spray painted ended up on this chest of drawers. A few book stacks and some beach themed accessories…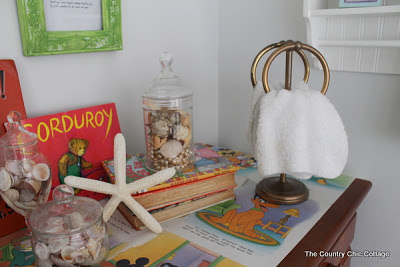 See that old Horton Hears a Who book?? That one was in the free box at the thrift store. They were going to RECYCLE it!! Seriously. They throw out vintage books that are not in the best condition. I rescue as many as I can….but it is hard….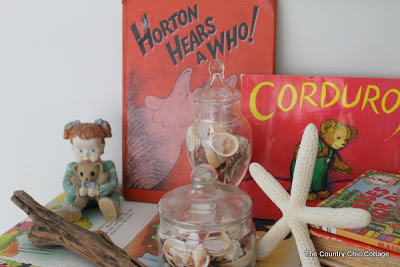 That is all for my bathroom tour. I hope you enjoy my bathroom redo as much as we do! It is a great improvement. So bright and cheerful now! Plus, I hope it encourages the love of reading to continue to blossom in my kids…