With so many Cricut machines on the market, I am getting asked more and more what is the best Cricut machine. So, I thought I would break down the options for you today.
This is for anyone thinking of getting a Cricut for the first time or for those of you that may be looking to upgrade your current machine. Should you get the Cricut Maker, Cricut Maker 3, Cricut Explore, Cricut Explore Air 2, or Cricut Joy? You can find your answers below!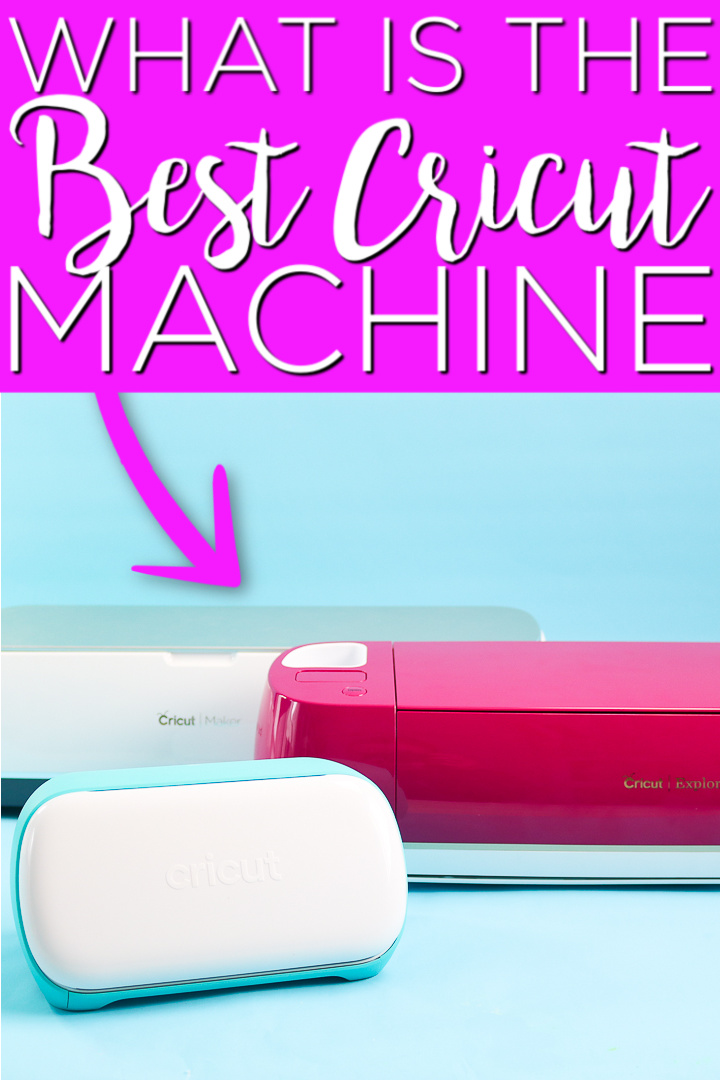 How to Decide What is the Best Cricut Machine
It is decision time. You have decided you want to purchase a Cricut. Now what? Which of the options is best for you?
Let's first look at what type of crafts you love then explore the best options. You can actually see all of this information in the video below if you like a video more than you like reading a blog post.
I also have all of the information you need to decide on the best Cricut below so you can keep reading as well!
Top 3 Things to Consider
Here are the top things that I ask people to consider when they are choosing a Cricut machine:
What size crafts do you want to make? Are they fairly small? Do you want to make things that are long? Think about the overall size of the crafts that you will be making. The Cricut Joy is limited to a 4 1/2 inch width while you can get an 11 1/2 inch width from the Explore and Maker. However, the Joy can cut up to 12 feet long while the Explore Air 2 and original Maker can only do 23 1/2 inches. You can also opt for the Explore 3 or Maker 3 and get cuts up to 12 ft. Given these size restrictions, you may already have an idea of which machine is right for you.
What materials do you want to use? Do you want to stick with simple materials like vinyl, paper, and iron-on? Or do you want to expand beyond that? The Joy is perfect for simple materials and you can see the materials I have cut with it here. The Explore series widens your possibilities a bit with thicker materials like craft foam, real leather, and cork. Then the Maker series opens it up even further with fabric (with no bonding), wood, thick leather, acrylic, and so much more. You can see more Explore versus Maker comparisons here.
What is your budget? How much do you want to spend overall on a Cricut? The machines step up in price from the Cricut Joy to the Cricut Explore to the Cricut Maker machine. The accessories you can buy for each also step up with each machine. So, the Joy has fewer options while the Explore has more and the Maker has the most. So, chances are you will be spending even more money on accessories if you get that Maker. Think about everything you want to buy and what the bottom line price will be for each machine.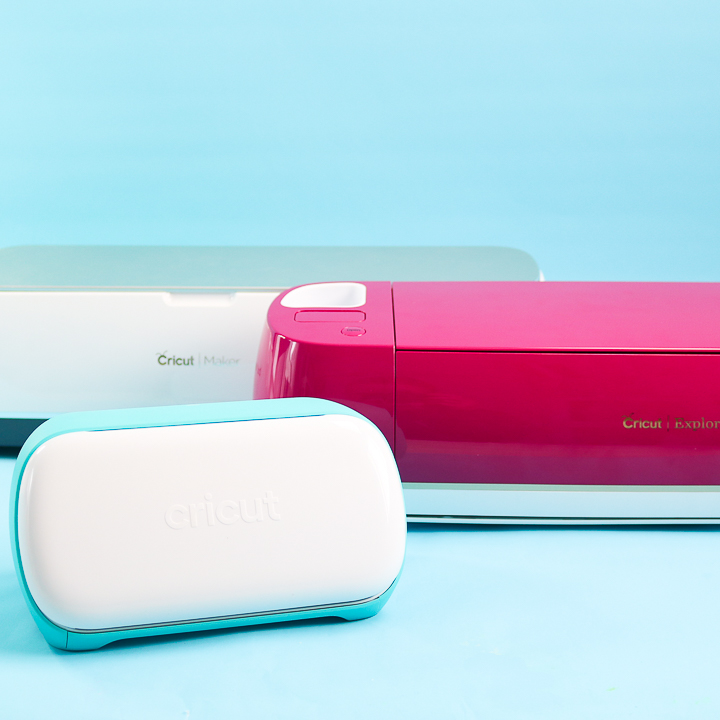 Differences Between the Machines
There are many differences between the three Cricut machines but I thought I would go through some of the top ones that I think factor into your decision.
Size: If you live in a small apartment or are constrained on space, the Joy is significantly smaller than the other two machines.
Complexity: The machines step up in complexity. The Joy is the easiest with only one blade but you get limited function. The Explore series is a bit more complex and the Maker series is by far the most complex machine. Does a Cricut machine scare you? Be sure to factor the complexity into your decision.
Portability: Do you need to travel with your Cricut? Then I would definitely say that Cricut Joy is the answer. It is really the only machine that travels well.
Functionality: There are functions that are on some machines but not on others. Review those before making your purchase decision to make sure you will not be disappointed. You can see the Joy versus Explore here and the Explore versus Maker here.
Cutting Force: The machines step in force as you go from the Joy to the Explore to the Maker. This means that the Maker will be able to cut the thickest materials possible (types of materials including basswood, leather, chipboard, and more!)
Cutting Speed: The Cricut Explore Air 2 does have a fast mode setting that will cut a bit faster but the fastest cuts come with the Explore 3 and Maker 3. You can see the difference between the Explore and Explore 3 here and the difference between the Maker and Maker 3 here.
Accessories: The Joy has one blade and a foil tool while the Explore series adds a deep cut blade and scoring stylus. Once you get to the Maker, you will find things like a rotary blade, knife blade, and more that make even more projects possible. This is how the Maker series is able to cut 300 materials and counting! You can see more about Cricut blades here.
Similarities Between the Machines
While there are differences, there are also similarities that make it easier to go from one machine to another.
Cricut Design Space: All three machines use the same software to operate so once you learn the platform, you can go from one machine to the next easily. You can actually get our beginner's guide here to help.
Basic Materials: All of the machines will cut basic materials like paper, iron-on, and vinyl. No need to worry about not being able to cut simple materials on any of the machines.
Writing with Pens: You can actually write and cut with all three of the machines. This makes adding those special touches to your projects a bit easier.
Larger Projects: There are hacks to making larger projects with all three machines. Piecing your projects where they go over multiple mats. There is a learning curve to doing this but it definitely is possible! You can see more about how to do that here.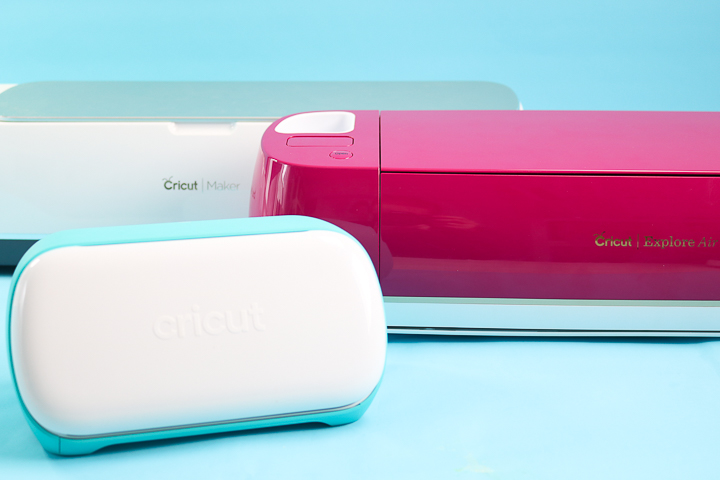 Where to Buy Your Cricut Machine
Perhaps this post helped you decide what is the best Cricut machine for you, now where do you get it? I am going to drop some links below to my favorite sources.
I would go to each of those and search for the machine you decided on to price compare the options.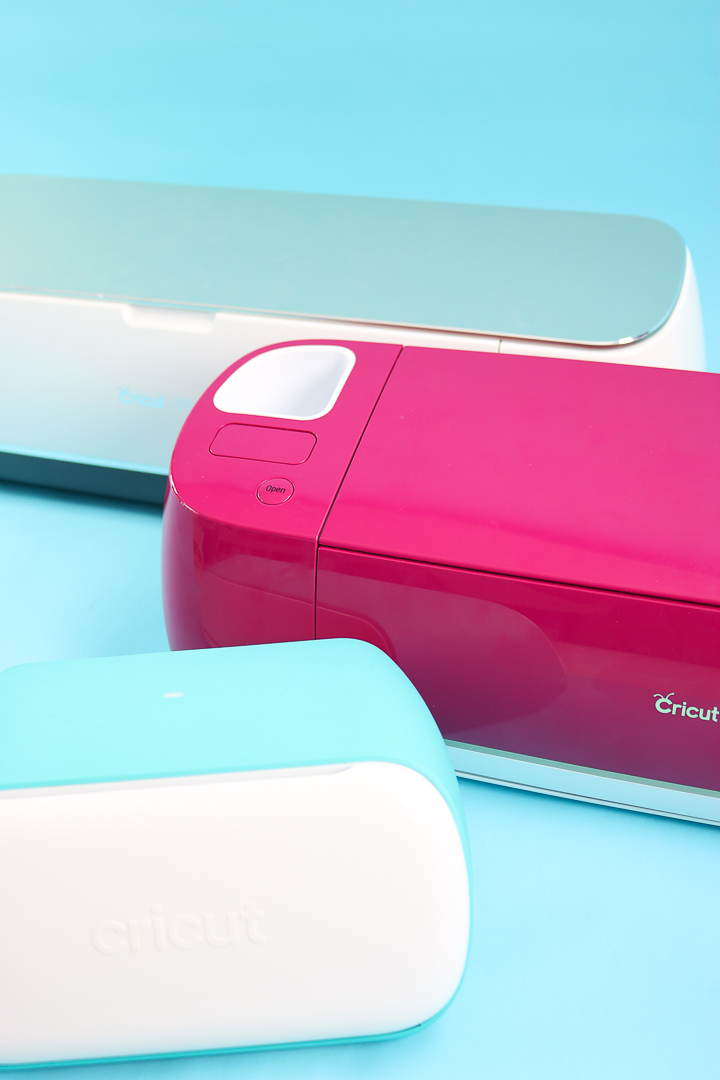 So, what is the best Cricut machine? It totally depends on your needs! Use our list above to help you decide which to purchase. I will say that you are going to love your new machine no matter which one you buy.
Love this Cricut buying guide and want more? Try the links below as well!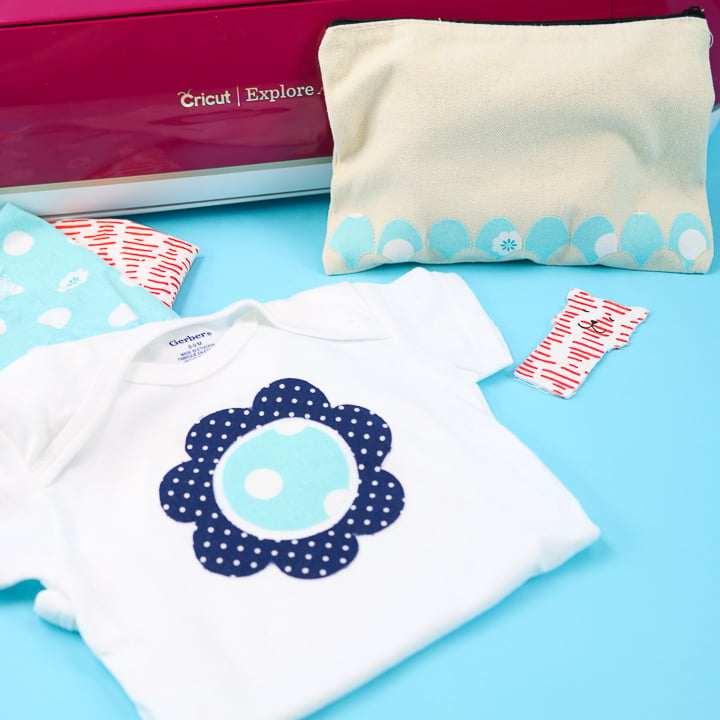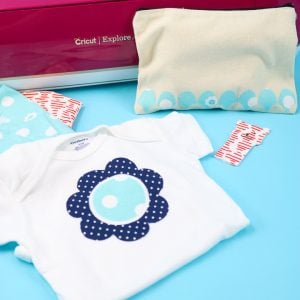 Using Scrap Fabric on a Cricut
Don't throw away those scrap pieces! Use your scrap fabric on your Cricut to create something new.
Read More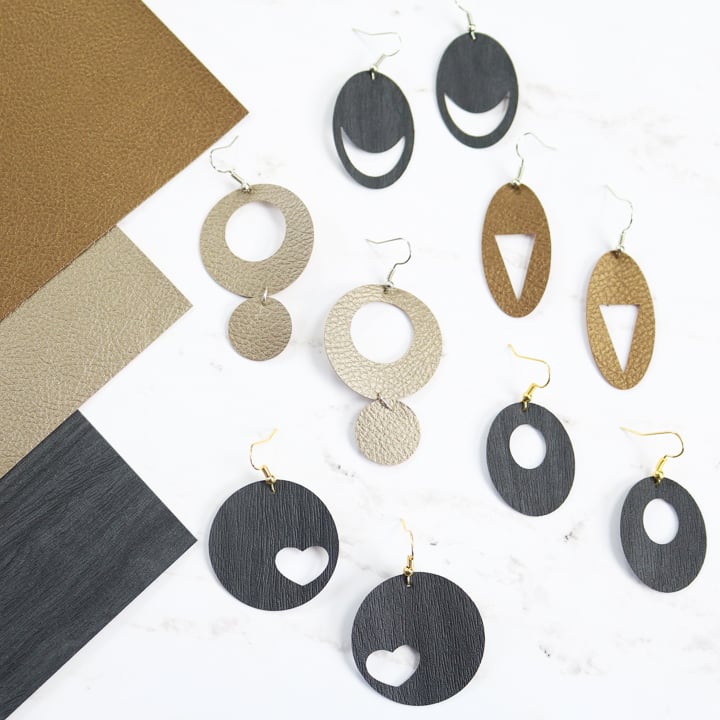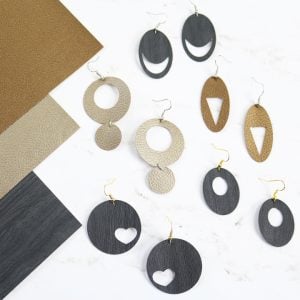 Cutting Earrings with a Cricut Machine
It is so easy to make earrings with a Cricut. You will have a pair for every occasion!
Read More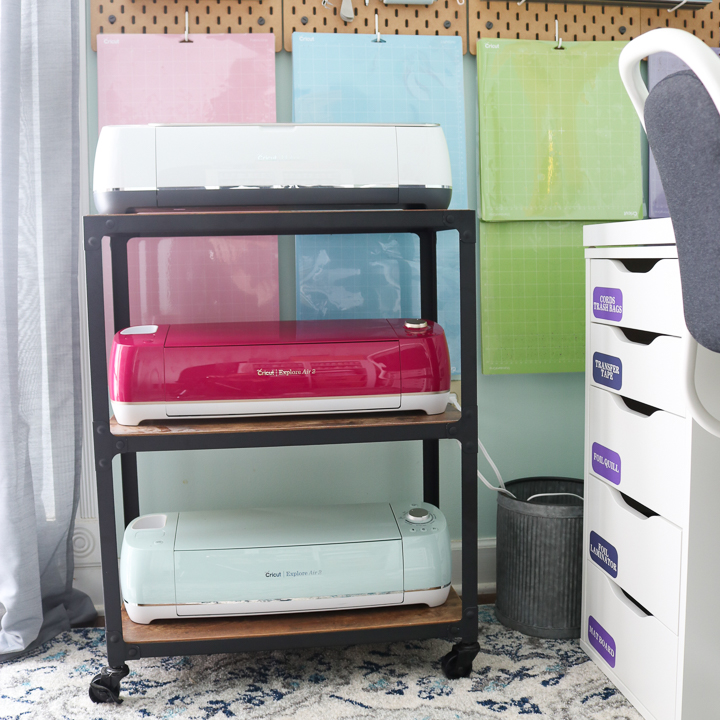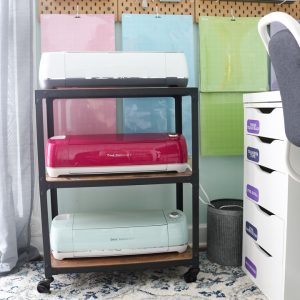 Cricut Craft Room
Looking for ideas for storing your Cricut? Take a look inside my space!
Read More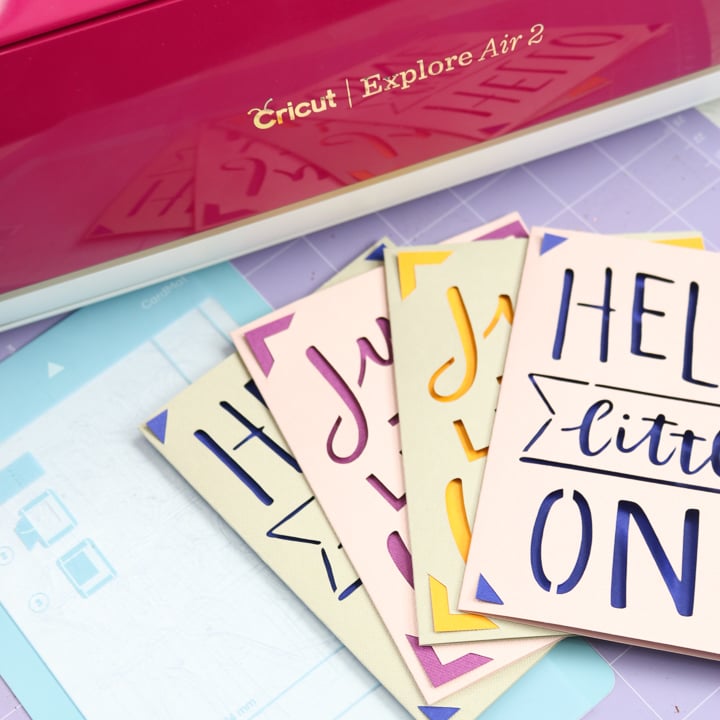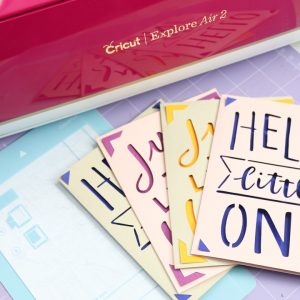 Using the Cricut Card Mat on Any Machine
Want to use the card mat but don't have the Joy? Here is a way to use it on your other machines!
Read More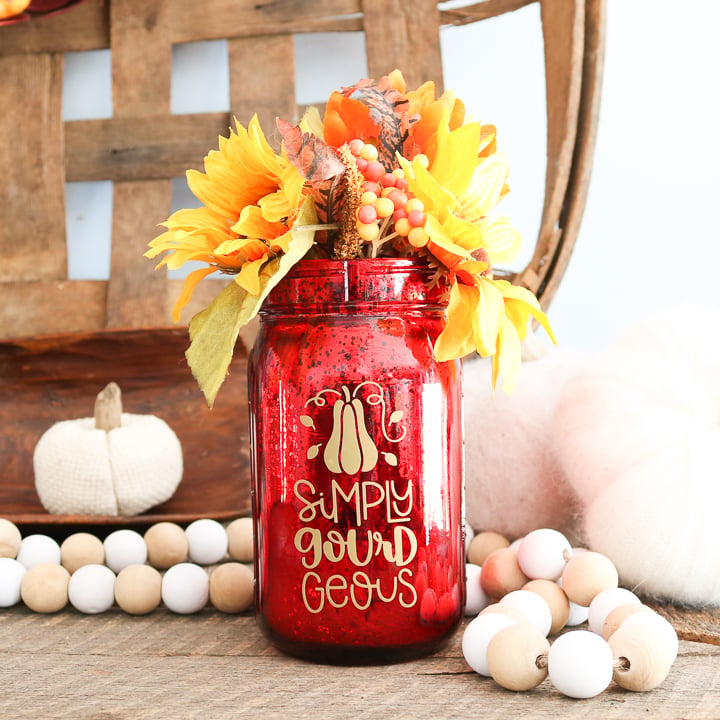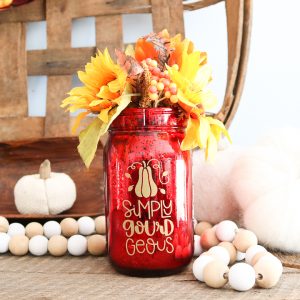 How to Use Cricut Vinyl
The basics of using vinyl on your Cricut machine.
Read More