This post and photos may contain Amazon or other affiliate links. If you purchase something through any link, I may receive a small commission at no extra charge to you. Any supplies used may be given to me free of charge, however, all projects and opinions are my own.
Charlie with Attempting Aloha is here today! As one of my fave blogs, I am so happy to have Charlie here today! And she is finally done with her move across country!! So I hope to be reading even more from her on her blog!! For now she has some great free printables for us!!
~*~*~*~*~*~*~*~*~*~*~*~*~
Well, this has been an emotional month for me. If you're already a follower of my blog
Attempting Aloha
, you know that I've been in the middle of huge renovations and a move across an ocean and across the continent. We left our Oahu home in the hands of tenants, and I just arrived in North Carolina yesterday.
My sad blog has been neglected during this time, but I signed up for Angie's Beach Bash and was determined to do something that fit both of our needs for it. My sentimentality kicked in (see my
Wedding Dress/Daddy's Shirt Pillow
or
Personalized Dining Set
for a glimpse into the sentimental schmuck that is Charlie), and I think I found just the right project.
Lots of people have asked if I'll be keeping my Aloha blog name since I will no longer be in Hawaii. I struggled back and forth with it and finally came to the conclusion that it will definitely stay. Aloha isn't a place. Aloha is an attitude. It's love. It's family. It's sharing and compassion. It's relaxing and enjoying life. And I will forever be "attempting aloha" whether I'm in North Carolina, Germany, back in Africa, Utah, or even home to Hawaii again.
But as I was thinking about this, I stumbled across a phrase that just sunk in deep and wouldn't leave my thoughts. I have no recollection of its origin, but it fit me so well that mostly I just cried as I was thinking about it and packing up my house: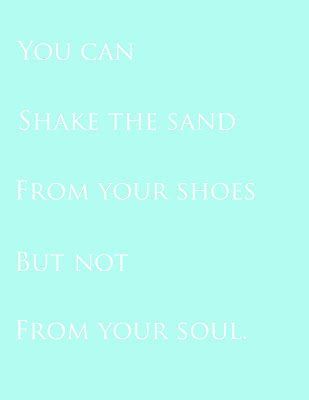 I know so many people feel the same way, so I thought I'd share a couple printables with you. These are my own work and may be used for personal and home use. Not to be used for business purposes. Share the aloha, right? 😉
I thought the plain one was nice and was considering using it for my laundry room (to keep me from grumbling as I shake sand out of towels…). But I wanted to try it with one of my beach pics to see how it looked. This one may also be used for personal and home use.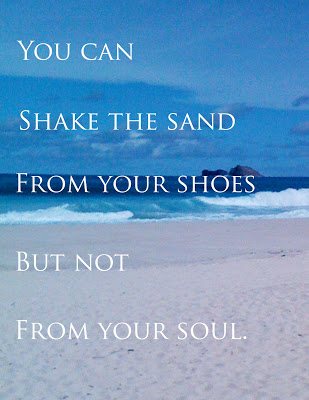 But being EXTRA sentimental, I had to use some personal pics to make it just that much more meaningful. My home version will probably have one of the following two pics (you know…once we actually find a home and move out of this lame hotel lifestyle we've got going on.)
Forty pink toes – Me and my three girls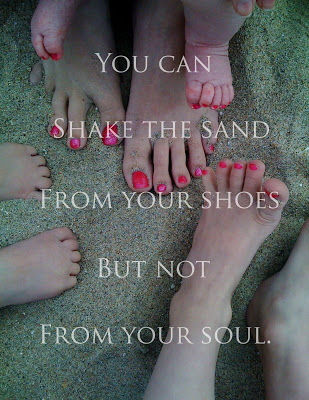 Or I thought something like this would be really cute above my "baby's" bed (she's my baby, but if you call her that, she'll frown and say, "No, mom, I'n a bid-tid". Translation: I'm a big kid.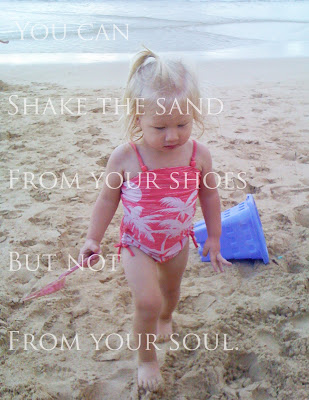 Aloha, and I'll still be off and on with posts at least until we find a home and get internet. I have lots to show you from the Oahu home!!
*~*~*~*~*~*~*~*~*~*~*~*~*~
Thanks Charlie!! I love free printables!!
The Beach Bash has been full of great ideas and runs til July 20 — follow along with The Country Chic Cottage and don't miss a day!! Grab a button if you want and help spread the word!!
I will be having a little giveaway day at the very end of the beach bash. If you have a beach themed item you would like to giveaway, drop me an email!! 🙂
Posted at the Sunday Showcase on Under the Table and Dreaming.
~Thanks for stopping by!~