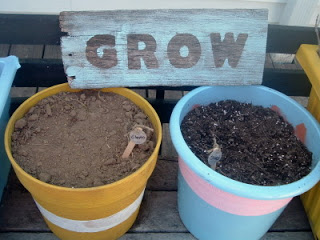 This one was unbelievably easy. I started with a piece of authentic barnwood.
I had some "poster board" letters in my desk drawer. They are basically post it notes in the shape of letters. I peeled off the letters I wanted and arranged them on the barnwood.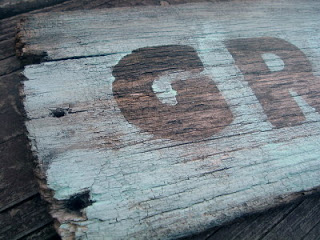 I then used a pale aqua blue paint from Apple Barrel and a VERY VERY dry brush. I mean dab a little tiny bit of paint on your brush and dab most of it off before attacking your board. Cover as much area as possible with that dry brush. Stroke back and forth many, many times to get it all out and cover a large area.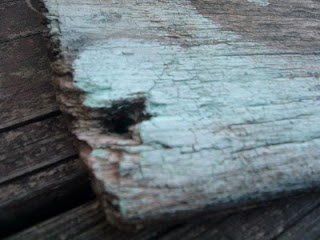 The dry brush technique will make your new paint look old and worn. The cracks and imperfections of the wood will still show through.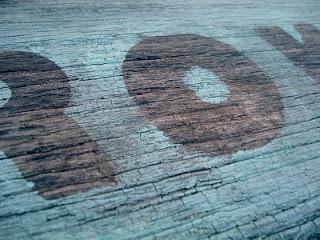 Rustic, farmhouse goodness in 10 mintues…literally 10 minutes…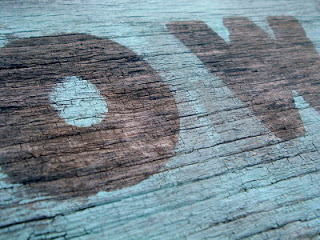 Hunt up some barnwood today!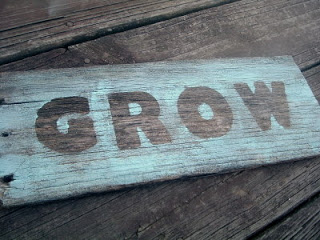 The perfect addition to my painted pots! A touch of rustic in with all of those happy spring colors! Now to make this hanging herb garden to display it by!