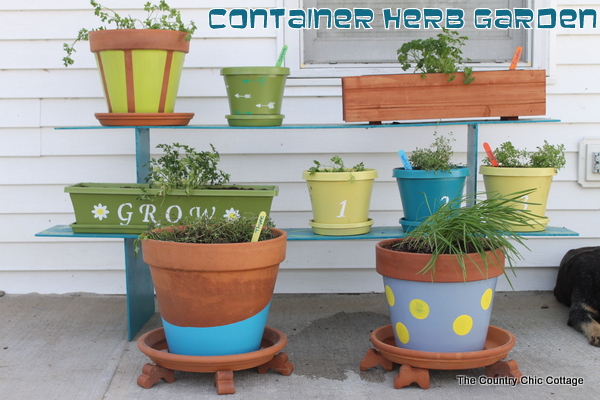 Once I had my container garden stand built and painted, it was time to head to The Home Depot for my planters.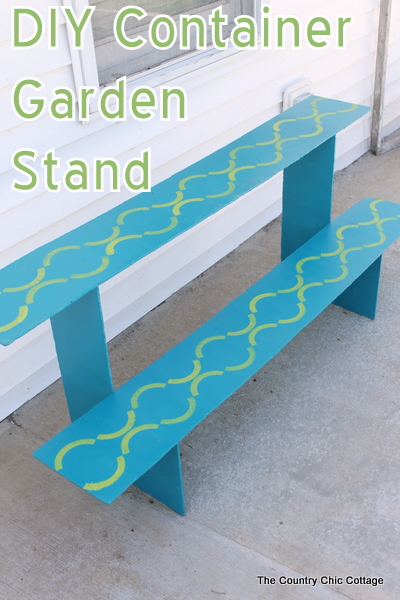 I choose the planters and customized them with some paint for a bright and fun look that is all my own. All that was left was to add the herbs. I did a mixture of herbs from the plant center and seed that I planted in the bare spots.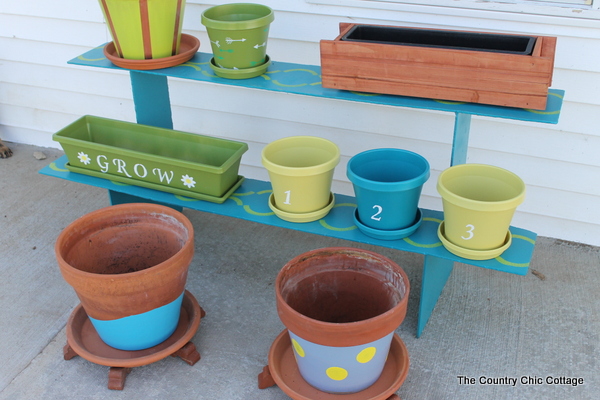 In a few months, I should have way more herbs then we can eat. I love having a container garden right out the back door. It is so convenient to step out for spices to add to our meals. This little project has also inspired me to continue on and spruce up other areas of our yard. Stay tuned as I share even more outdoor projects with you. Oh and in the picture below…lazy dogs are optional!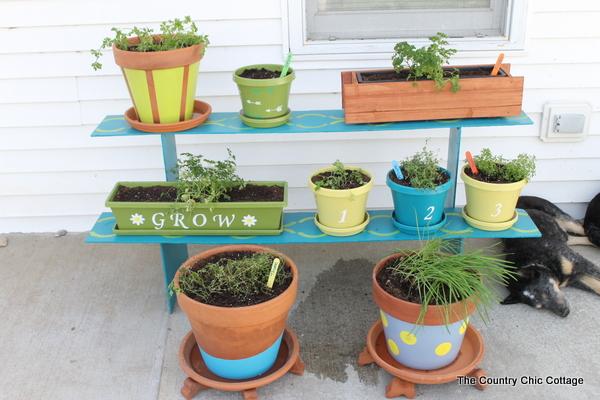 If you are going to take on your own outdoor container garden, be sure to add some of your own personality. Get a little funky and colorful by making it all you. Thanks for joining me for this project and all of the details surrounding it. I am thrilled with the results and am off to tackle some more home improvement!