Gingerbread men are popular holiday images. Why not turn those images into holiday decor pieces? This tutorial shows you how to make DIY paper gingerbread Christmas decor you'll want to display all around your home!
I love adding cute accents to my Christmas decorations. Homemade Christmas ornaments, garlands, and wreath embellishments can be so easy to create. What's more, they add that final (and needed) touch of pizazz to your decorations.
Today, my good friend Jen Goode from 100 Directions is here to show us how to make gingerbread men paper accents that are perfect for making yourself or as part of a group activity. These gingerbread man decorations are so cute that you'll want to add them to your tree, garland, mantle, and even your holiday wreaths.
If you love holiday gingerbread man decor, you'll want to make plenty of these little gingerbread men to add to all your Christmas decor!
Note: If you love gingerbread decor and treats, be sure to also check out our Easy Gingerbread Recipe (and decoration), "Gingerbread" Houses, and DIY Terra Cotta Gingerbread Man.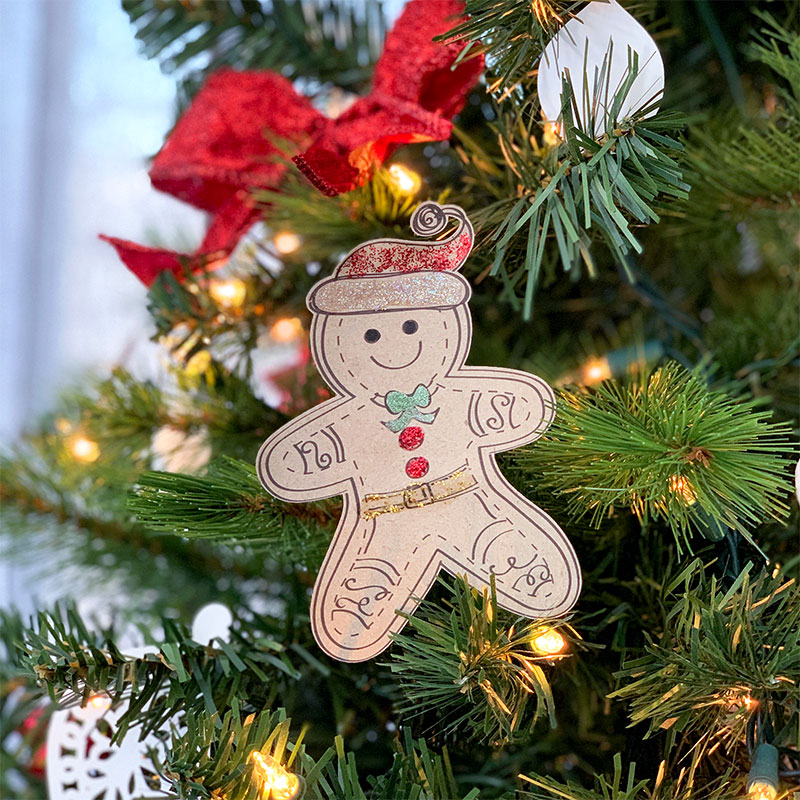 How To Make Gingerbread Christmas Decorations
I originally created this Gingerbread man craft idea as part of a cute holiday coloring page. Did you know that you can use Christmas coloring pages to create all kinds of holiday decor? It's such an easy (and inexpensive) thing to do!
My paper gingerbread man was so popular that I've decided to create a new version that you can use for all your crafty decorating. You can use this gingerbread man decoration as a printable or upload it to Cricut Design Space and let your Cricut machine do all the cutting for you!
Tip: Check out how to use the print then cut feature with your Cricut for more info on that technique.
Materials Needed
Here's everything you'll need to make your own DIY Christmas gingerbread decor. I've included some handy links to make finding certain items a little easier and faster.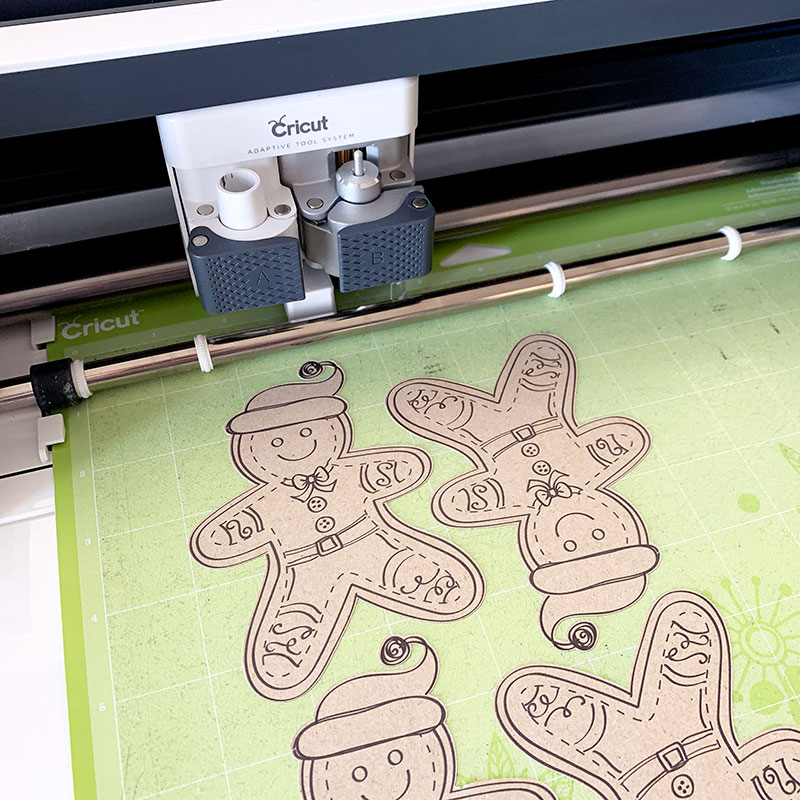 Gingerbread Christmas Decor Instructions
Here are the step-by-step instructions for making your own homemade holiday ornaments. They're a super simple way to fill in any "holes" in your tree decorations!
Step 1
Download and print the gingerbread man art onto brown paper.
Step 2
Cut out the art.
Step 3
Color and decorate each gingerbread man however you'd like.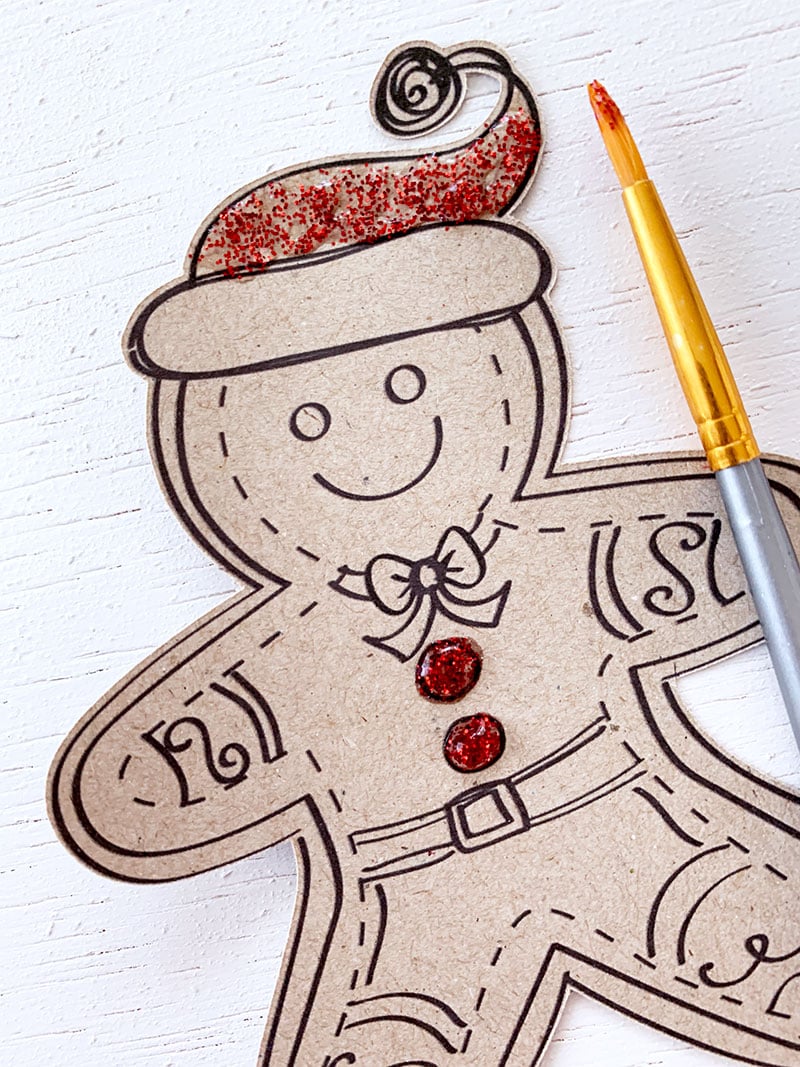 Step 4
Add twine or hooks to create ornaments or attach to twine to make a garland.
Note: If you want to turn these gingerbread Christmas decorations into ornaments, I recommend using a hole punch to make a hole in his hat so you can string twine through (or slip a hook through) and hang your gingerbread man craft.
Another option would be to use hot glue to adhere some twine to the back and then use that to tie your decorations to your tree.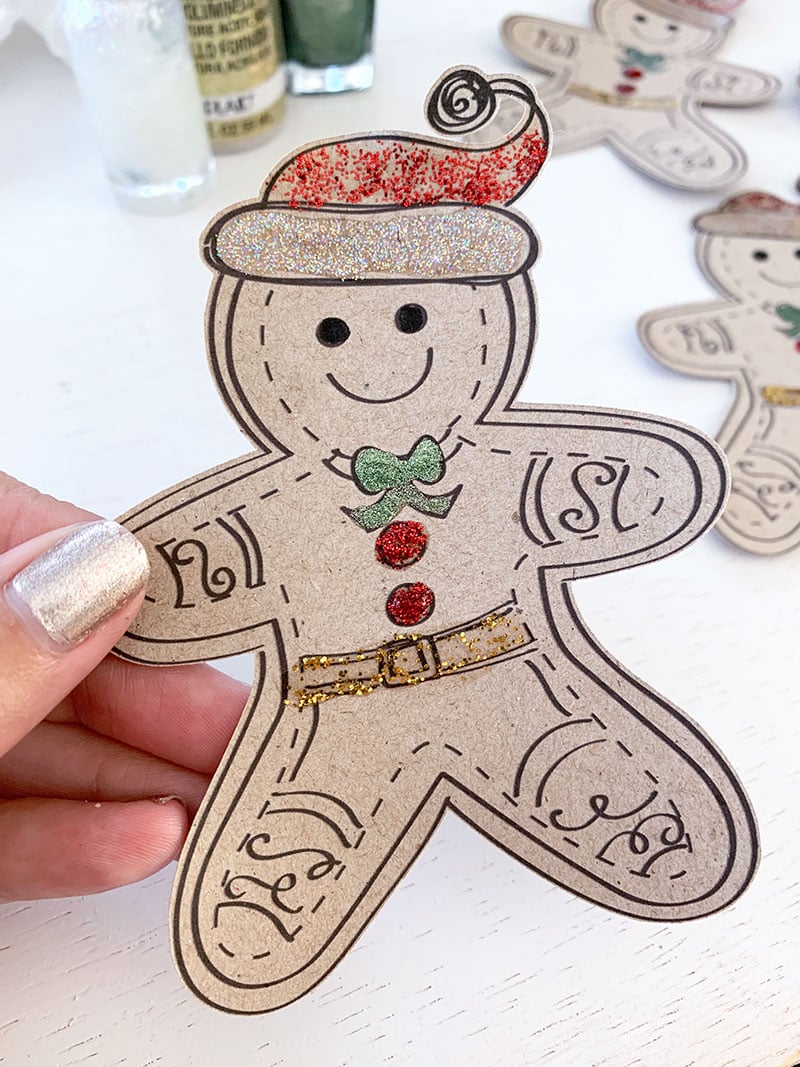 FAQs
Here are a couple of questions that I see readers ask about making these adorable gingerbread man craft ornaments. If you have a question, please check to see if I've already answered it below. Don't see your question? Leave it for me in the comments!
How can I personalize these ornaments?
You can get a completely different look if you print the design on a different color of paper. I like brown craft paper for a country-chic look. It's also a little more traditional since gingerbread men are naturally brown.
But you could go crazy and print your gingerbread man on hot pink paper and decorate him with all kinds of neon embellishments. Or what about printing it on white and then coloring it with gold?
I decorated my gingerbread men with glitter glue, glitter paint, and even a little glitter nail polish. It's not Christmas without an overload of glitter, don't you think?
The possibilities are endless! Feel free to let your (or your kids') imagination go wild and have fun with this gingerbread man craft idea!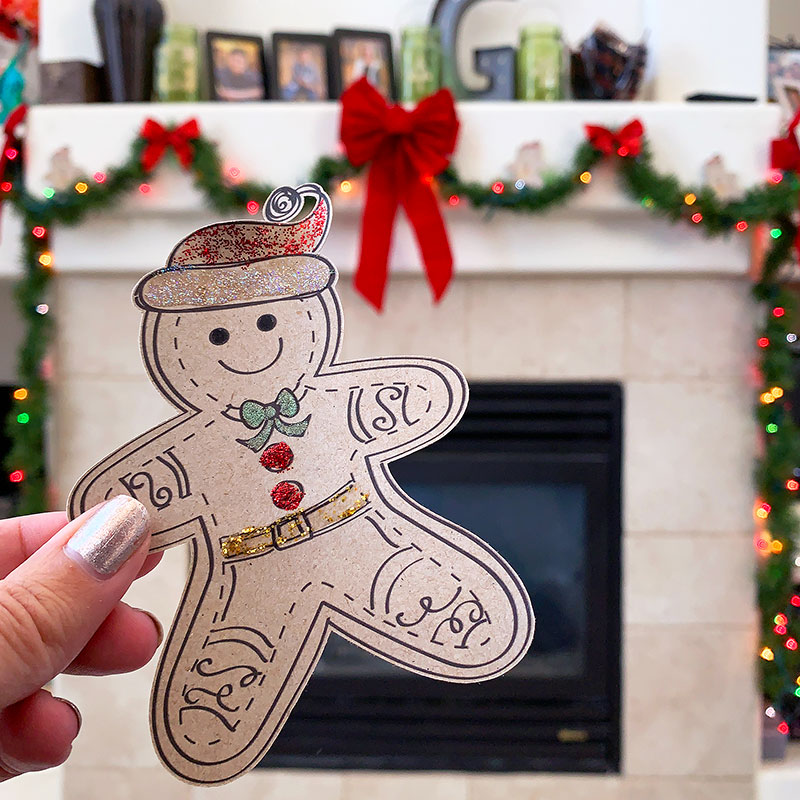 Can I change the size of my gingerbread men?
Yes! If you upload the art to Cricut Design Space, you can resize it to fit all of your project needs. Make it smaller or bigger as you need it.
How can I use this gingerbread man Christmas decor idea?
There are SO many ways to use this cute gingerbread man! I made several of them and added red bows and white paper ornaments to finish off my mini Christmas tree.
Some additional ideas include:
Tree ornaments
Display them on the mantle
Use them in your DIY holiday banners
Add one (or multiple) to your holiday wreath
Tape a few to the walls around your home
You can also make cute gift tags with this gingerbread man Christmas decoration. Just cut and color, and then add a little bow or twine to attach to your gifts. You can write "to" and "from" on the back or make a little sign for your guy to hold (so cute!).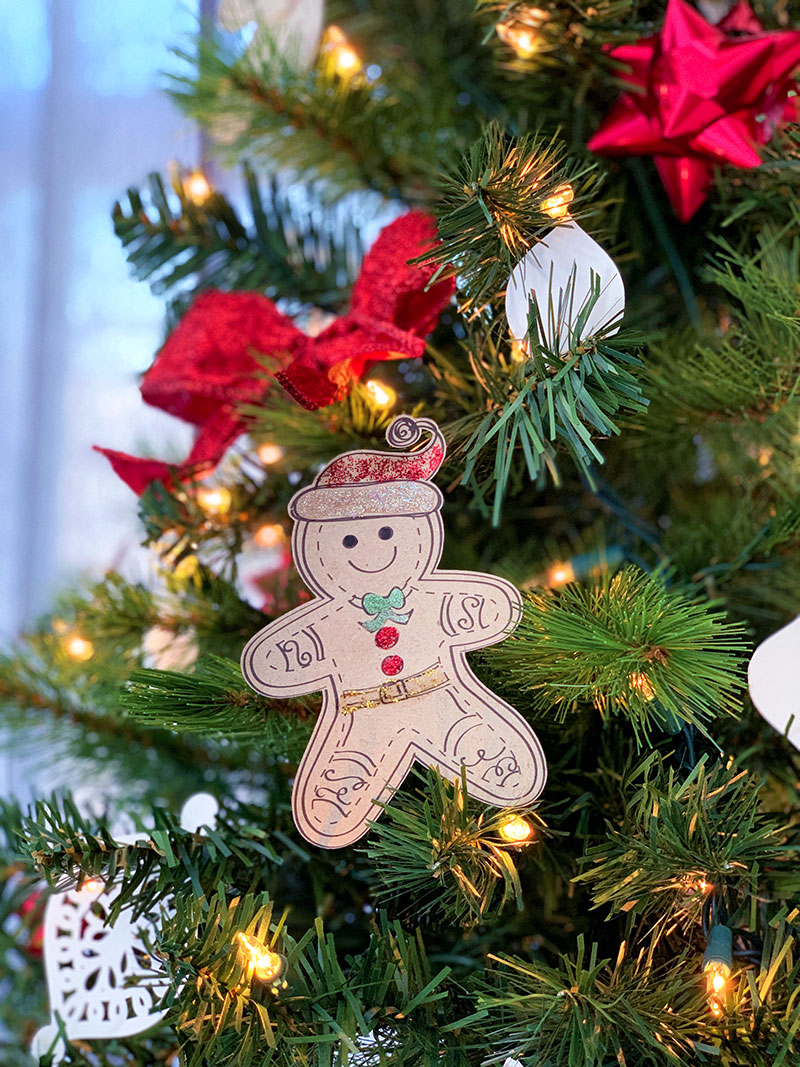 I hope you love this gingerbread Christmas decor idea! This craft is perfect if you need just a little something extra to finish your decor, this craft is perfect! It's also ideal for anyone who enjoys changing out their decor theme each year but doesn't want to spend a lot of money doing it.
More Christmas Decorations Inspiration
If you love this gingerbread man and want more ideas, try the ideas below!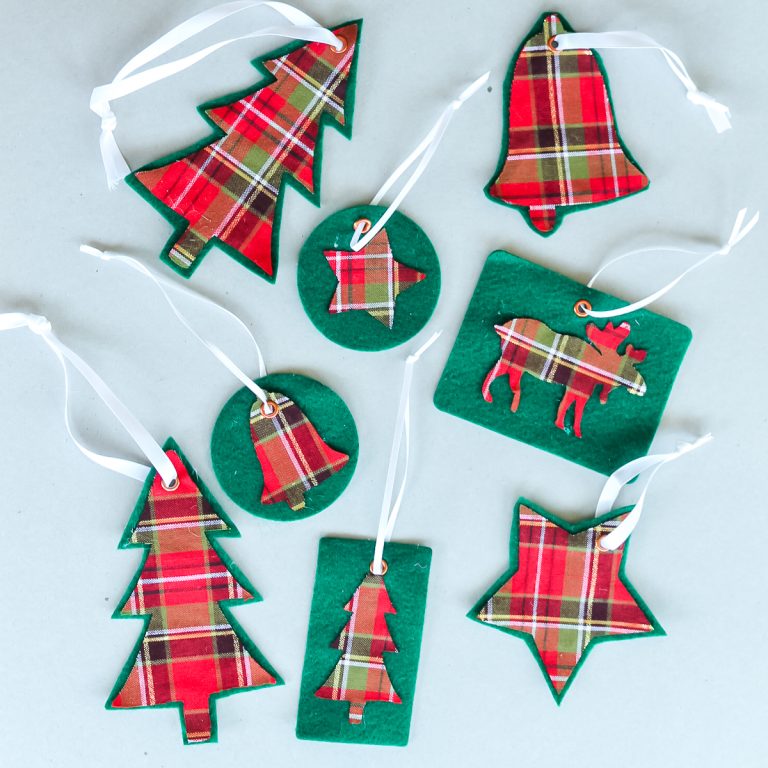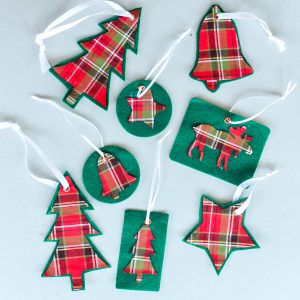 How To Make Plaid Christmas Ornaments
Do you enjoy making your own Christmas ornaments? Try these plaid Christmas ornaments for a perfect rustic Christmas touch!
Read More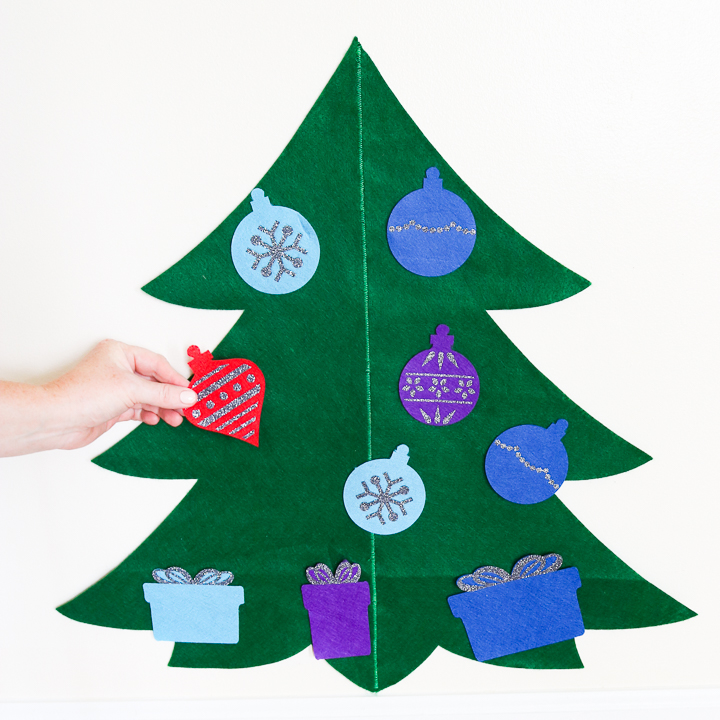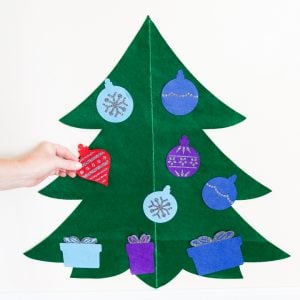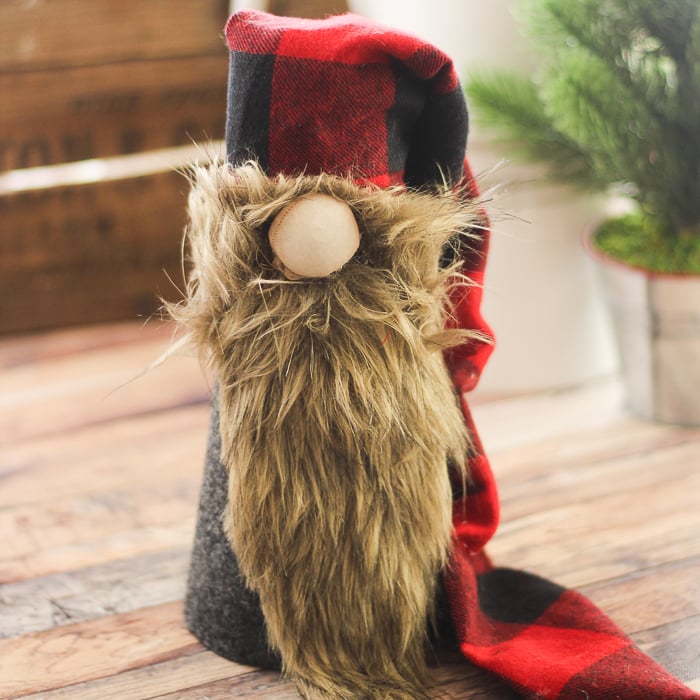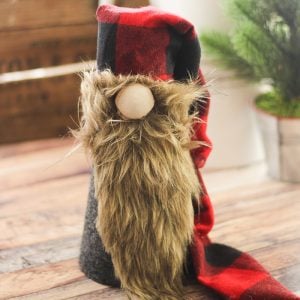 How to Make a Scandinavian Christmas Gnome
These cute Scandinavian gnomes will look great in your farmhouse style home this holiday season.
Read More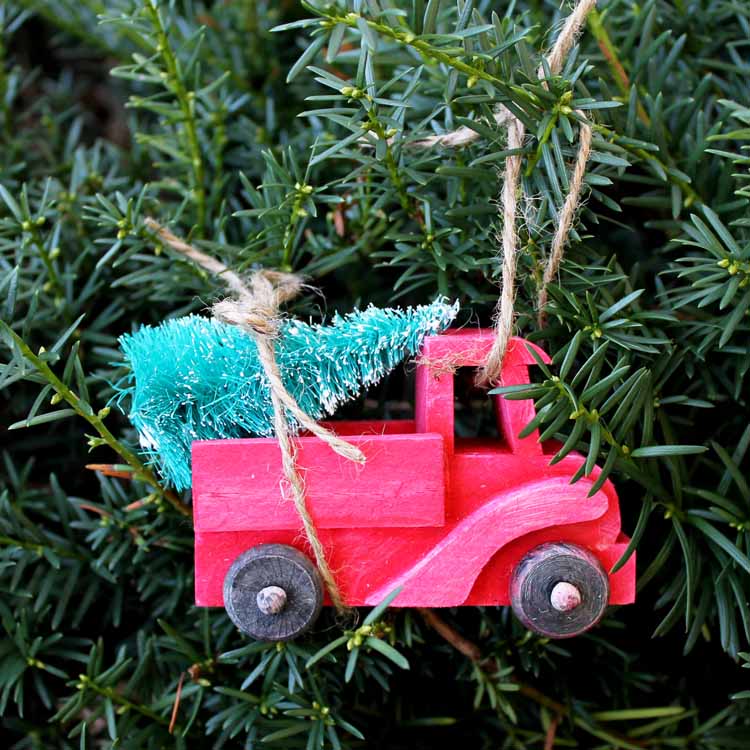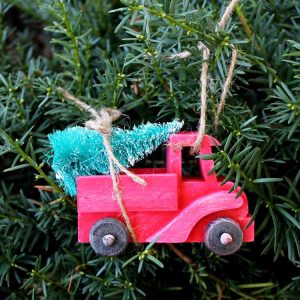 Red Truck With Christmas Tree Ornament
Make this rustic red truck ornament for your Christmas decor. It's hauling a Christmas tree for that perfect touch of nostalgia.
Read More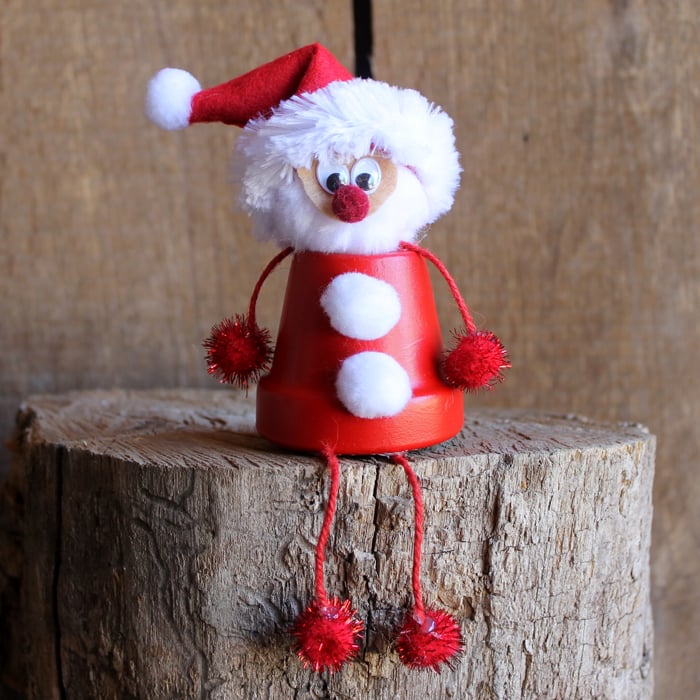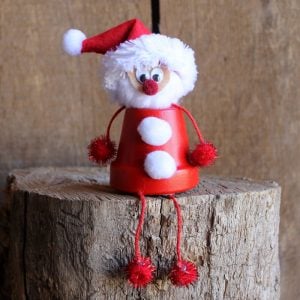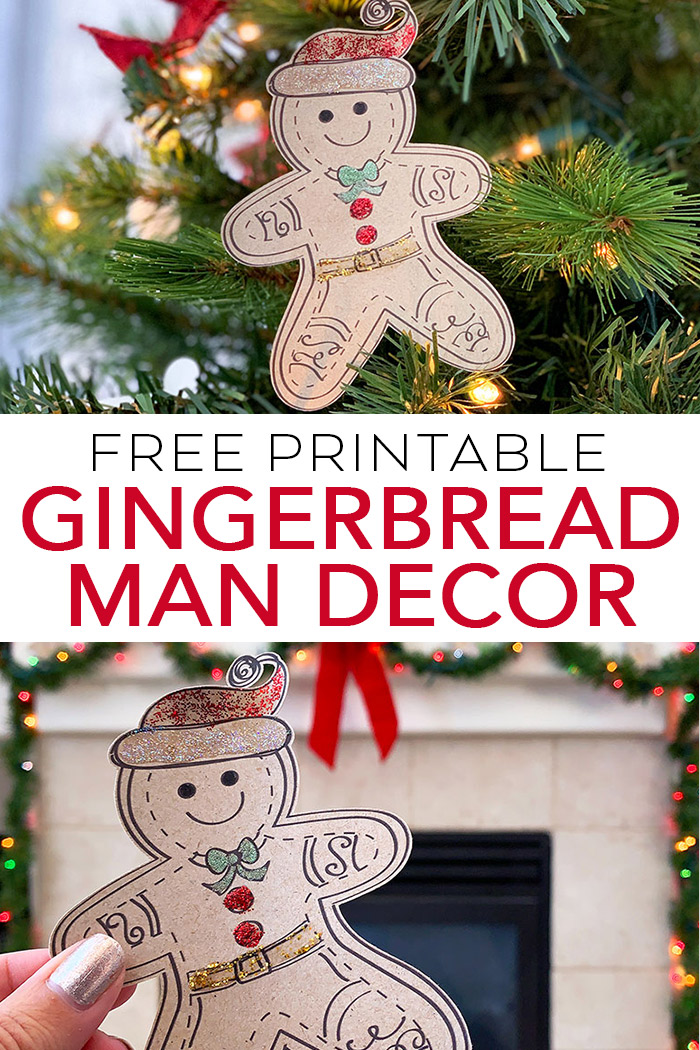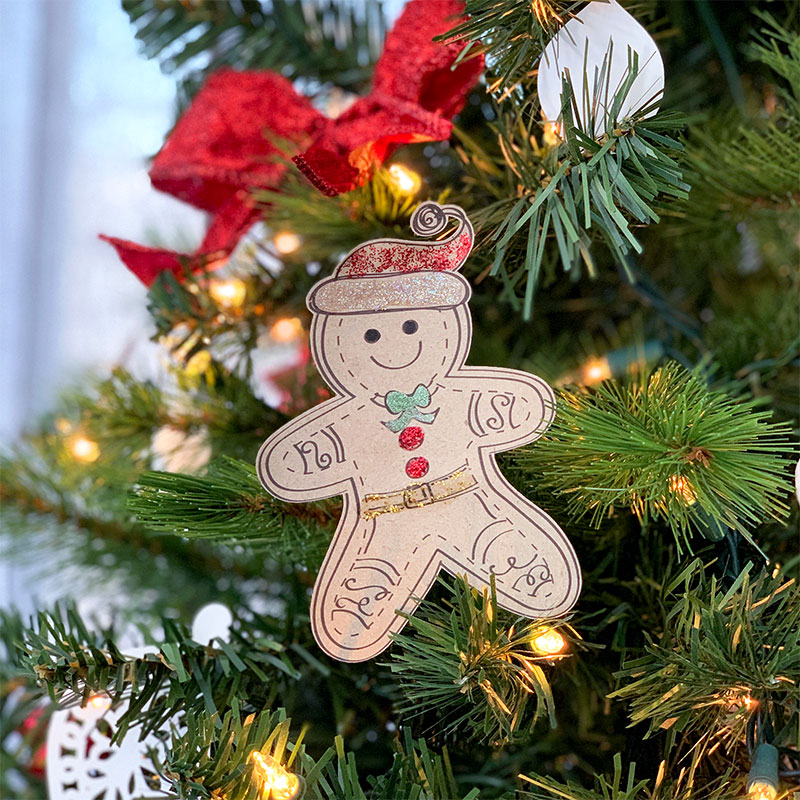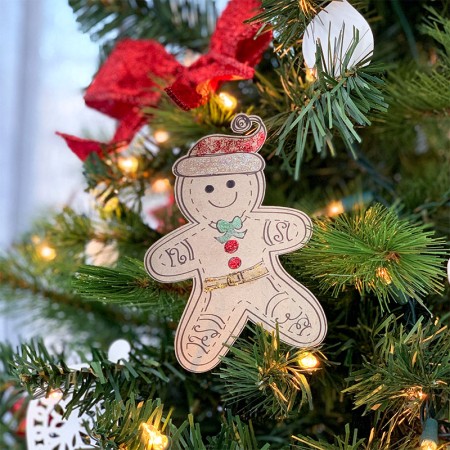 DIY Gingerbread Man Christmas Decor Craft
This easy and affordable holiday craft lets you make adorable Christmas gingerbread men to add to all your holiday decor!
Instructions
Download and print the gingerbread man image on brown paper.

Using scissors or your cutting machine, cut out the gingerbread man image.

Decorate and glam up each gingerbread man any way you want.

Turn them into ornaments by attaching twine or hooks, or attach to twine to make a garland.
Tried this project?
tag us to show off your work!
New to Cricut?
Sign up for our email list to download the Beginner's Guide to Cricut Design Space for FREE today!
Sign up to get the guide emailed to you!