It is time to plan some Testors Crafternoons with these Halloween signs. I am going to show you an easy technique for making your own Halloween signs with our template or even with your own design. Then just get your family and friends together and get creative! It really is that simple! This post is sponsored by Testors, however, all projects and opinions are my own.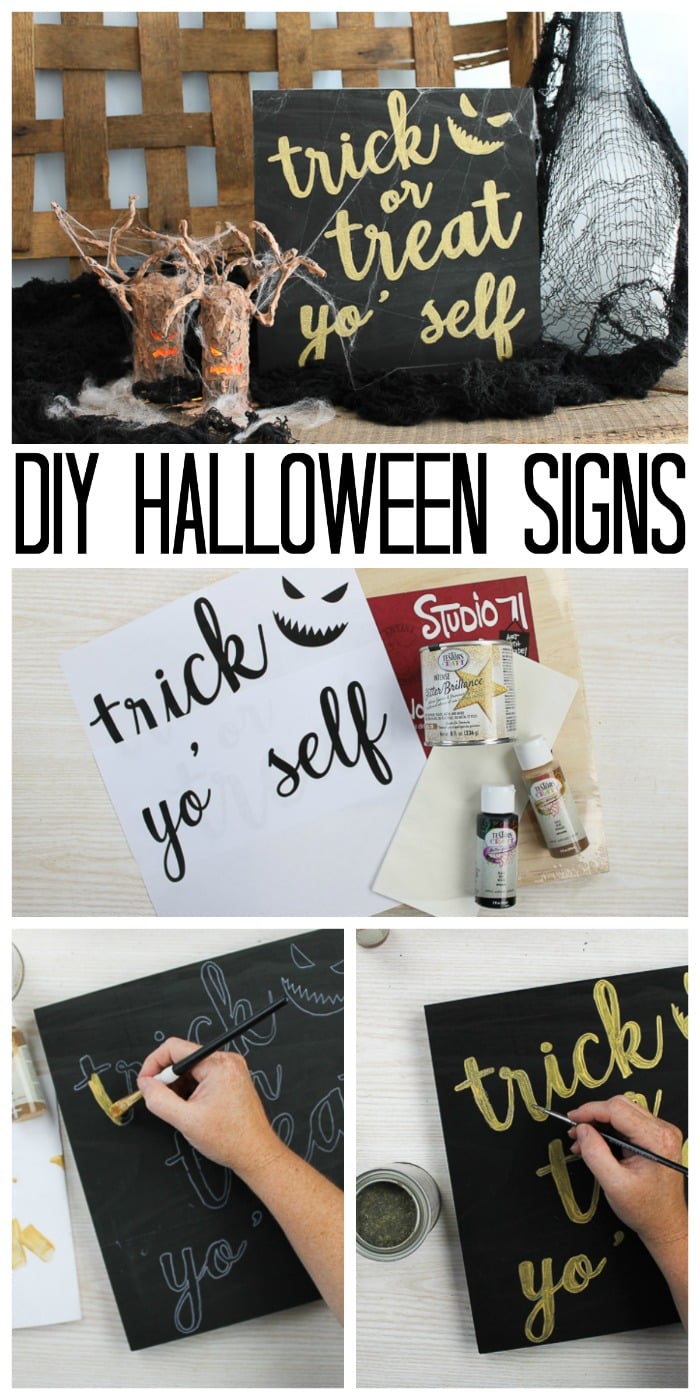 Supplies needed to make these Halloween signs: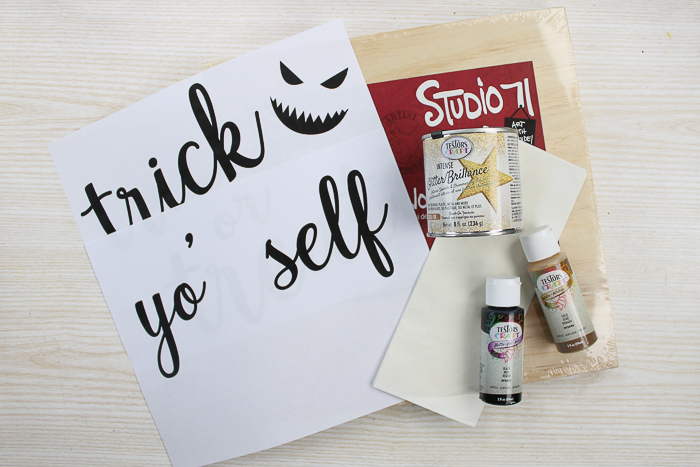 Video Tutorial:
You can watch this video for full instructions for making your own Halloween signs.
Can't watch the video or missed some of the steps? Follow along with the step by step instructions below.
Instructions:
Start by painting the entire surface black. You can use one or two coats of paint. Just allow to dry in between coats. If you are hosting a Testors Crafternoon, just be sure to have another project for your attendees to work on during dry time.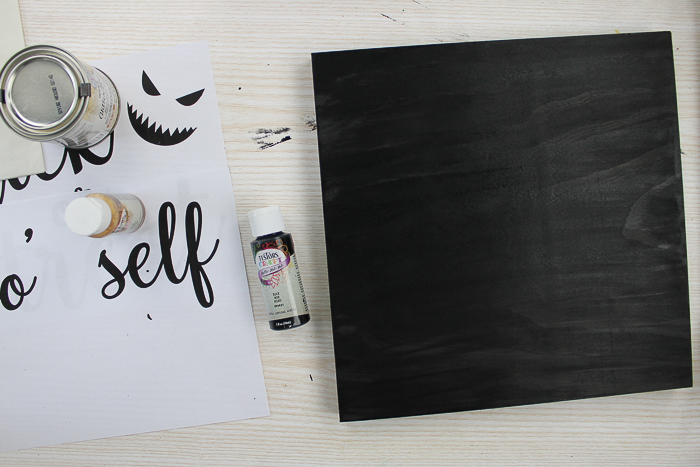 Then lay your white tracing paper over the sign with the shiny side down and tape into place. Add your template to the top and tape it into place. Trace with a pencil over all lines. Note that the apostrophe in the "yo" I actually moved down so I skipped while tracing the first time and moved the template before tracing.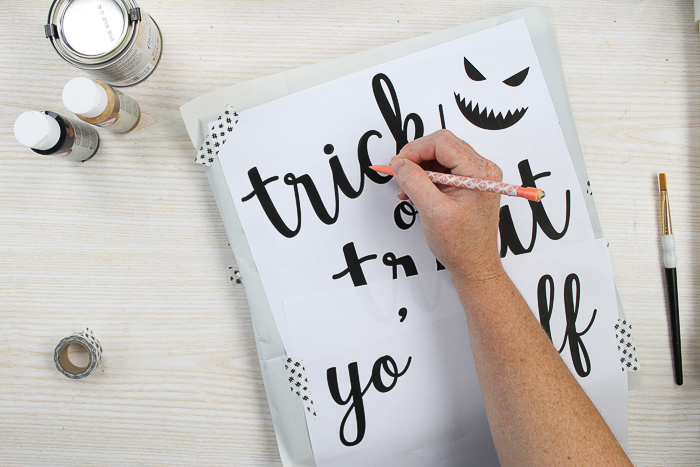 Then peel back your tracing paper to reveal the white lines on your black sign.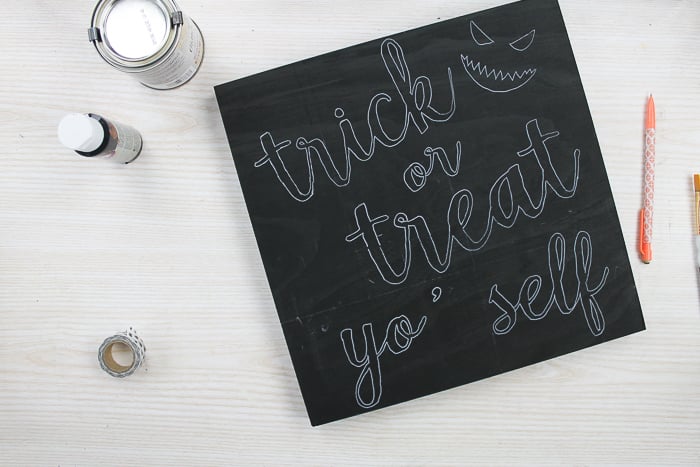 Fill in with the metallic gold paint then allow to dry completely.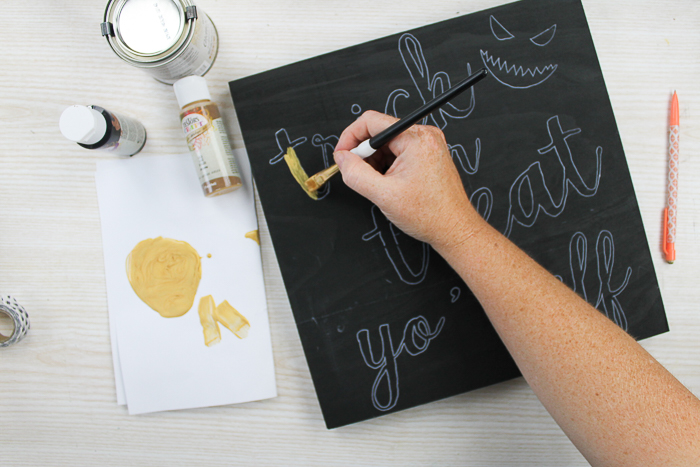 Note that these drying steps can be made quicker with the use of a hair dryer especially if you have several people for your Testors Crafternoons.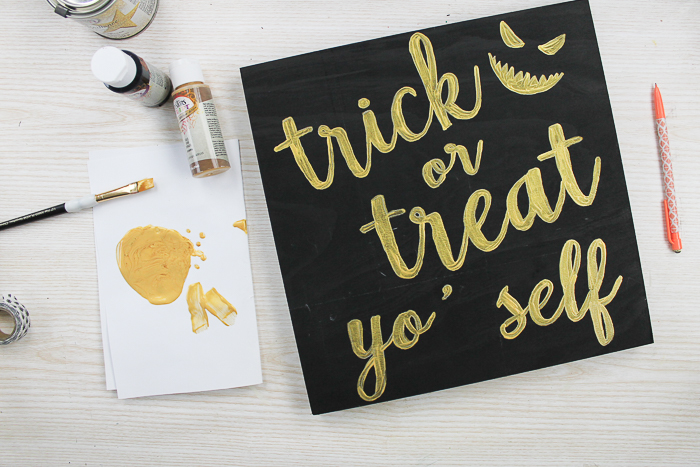 Shake your intense glitter paint well then start applying right over your metallic gold paint.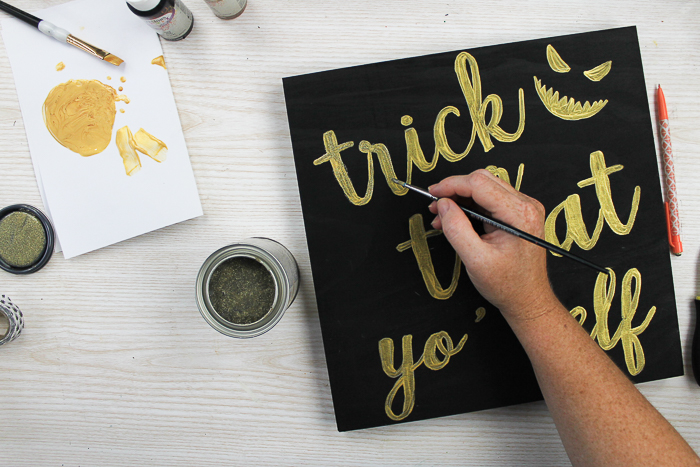 I actually did three coats of the intense glitter paint allowing each coat to dry before I added another. This made the glitter really extreme and was just what I was looking for. You can add as many coats as you like to your Halloween signs.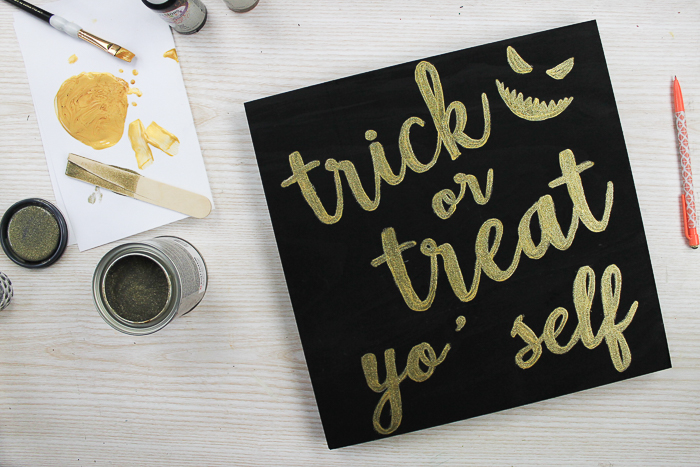 Then just allow everything to dry and put your Halloween signs on display right next to your Halloween tree from last week.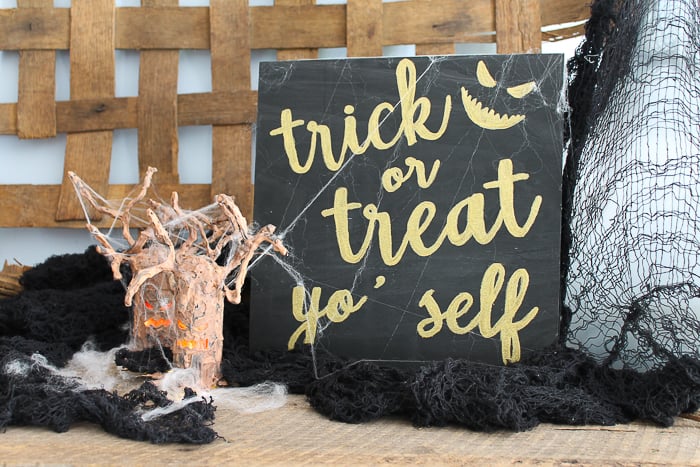 Testors Crafternoons
What are you waiting for? Why are you not planning a Testors Crafternoon right this second? If you have missed it, we shared four projects now that you can make for a Halloween crafting party. First was the Halloween lanterns than the pumpkin magnets which is an easy Halloween craft for kids. Last week I shared the Halloween tree tutorial and how you have a tutorial on how to make Halloween signs. Between the four ideas, you have everything you need to plan a fun crafting afternoon for crafters of all ages. Order your supplies and start planning your day of fun!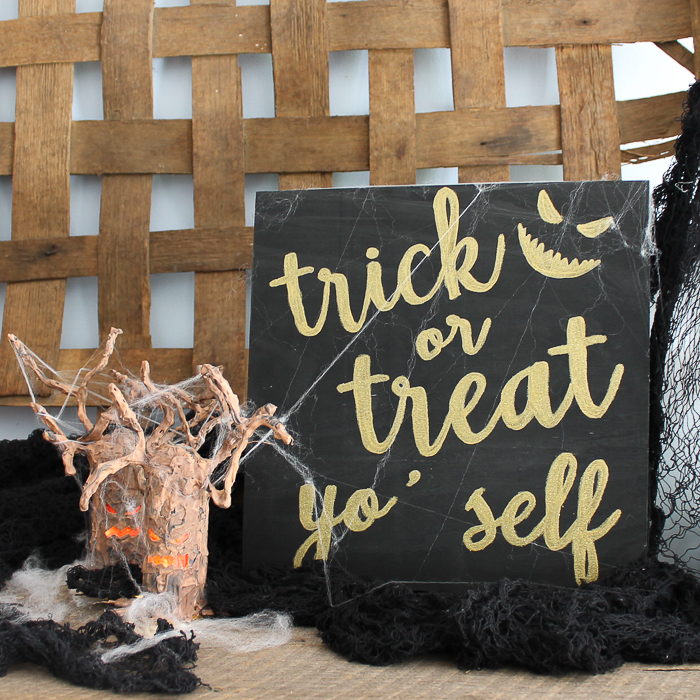 Your guests will love getting creative and getting to walk away with great finished craft projects like these Halloween signs and so much more!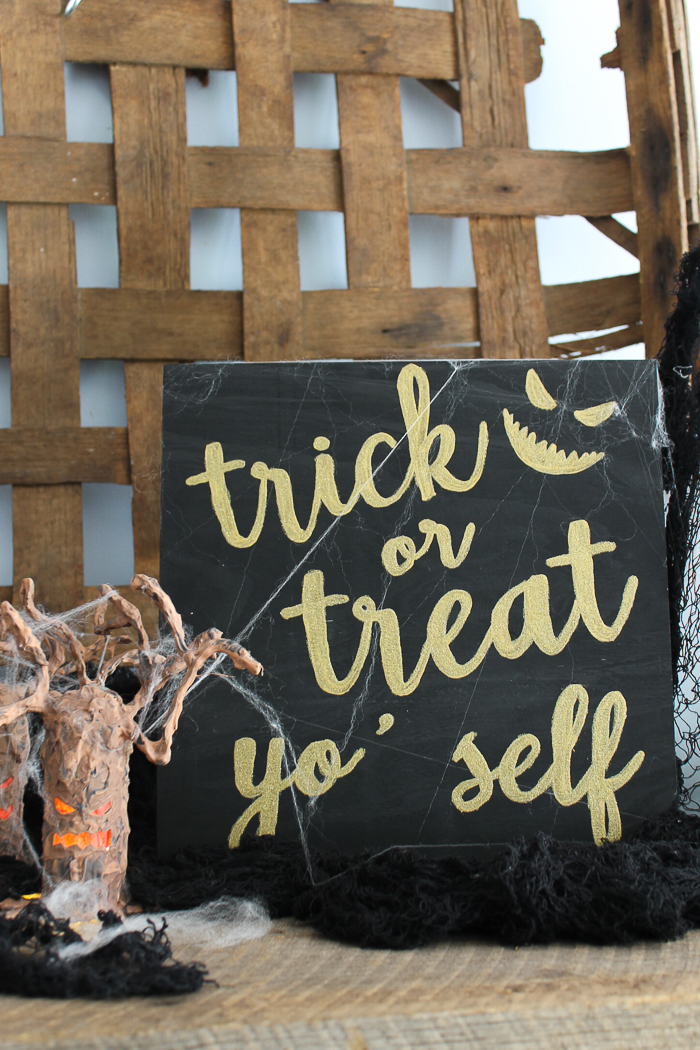 I absolutley love decorating my home with a little spook for Halloween.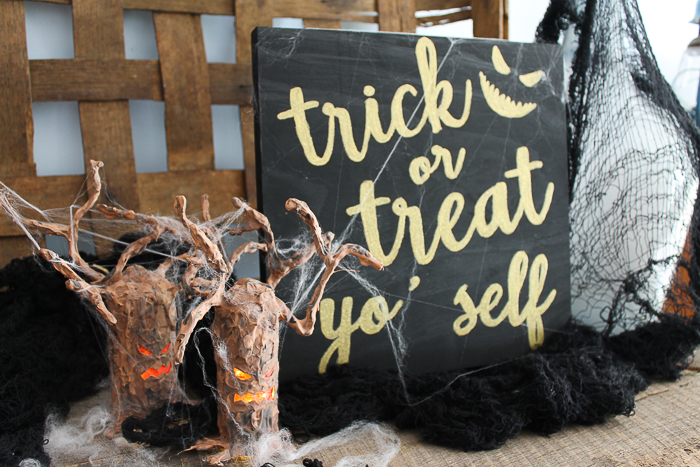 These crafts are all you need to do just that! Halloween signs and oh so much more all when you have your Testors Crafternoons!