This simple homemade furniture polish takes just minutes to whip up using ingredients you already have at home. This polish is simple, yet effective. Your furniture will look better than ever once you spray this on!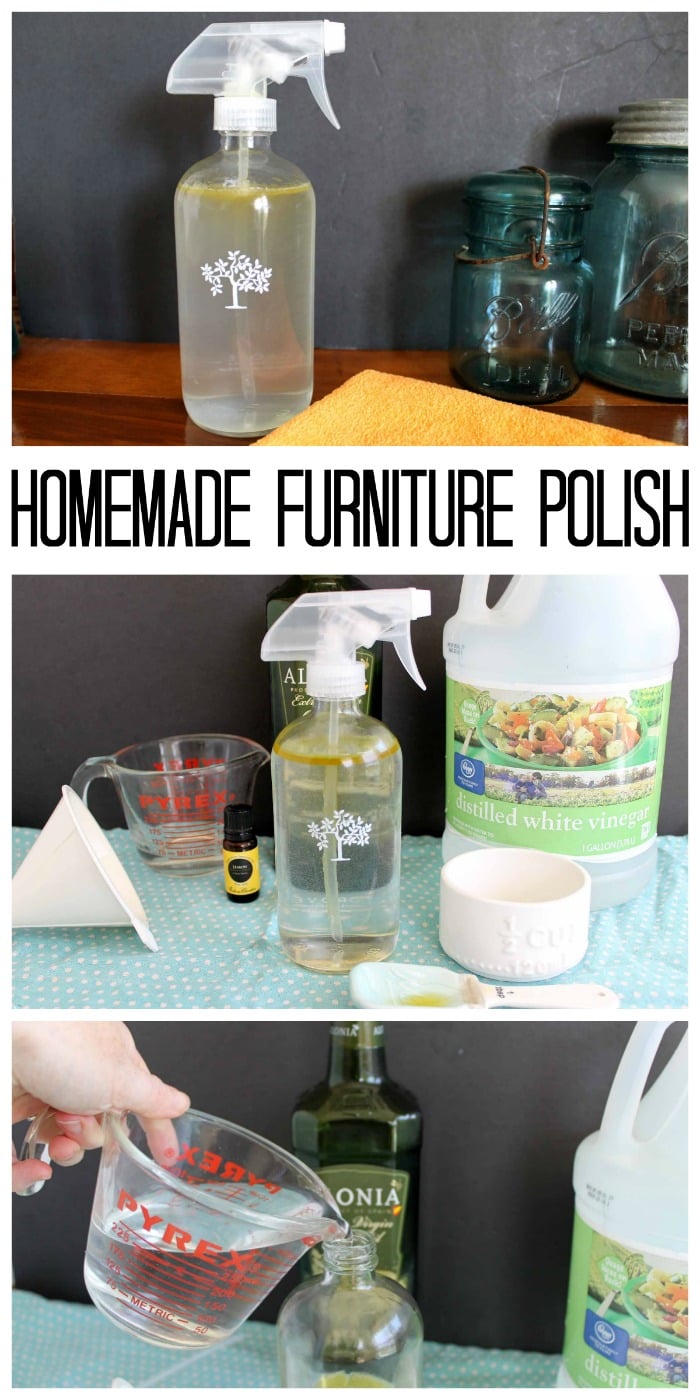 Natural DIY Furniture Polish
Probably like many of you, I've been on a natural cleaner kick recently. Truth be told, I didn't know how many potentially dangerous chemicals I was spraying in our home until fairly recently.
There's a belief out there that you have to choose for things to be either natural OR effective. But, I'm here to tell you that you really can have it all! This homemade furniture polish is just one example of how you can replace your typical chemical-laden polish with a simple, natural solution that works. Mix up a batch and see for yourself!
What's in the Homemade Furniture Polish?
As I mentioned above, everything in this diy polish is completely natural. Even better? You likely already have a lot of these items at home already! Let's break them down a bit:
Olive Oil – the benefit of using olive oil is two-fold. Firstly, its fatty content will nourish the wood while adding a pretty layer of shine. Secondly, olive oil actually adds a protective coat that can help protect your furniture from scratches and dings (this is a must-have in a house with children!).
White Vinegar – this cleaning powerhouse cuts right through dirt and grime, while also preventing any streaks. I use distilled white vinegar that's 5% acidic – you can get a huge jug for $5 or less!
Lemon Essential Oil – similarly, lemon essential oil cleans and protects your wood furniture. It has the added benefit of smelling amazing too!
Water – if you are making a batch and plan on using it within a day or so, tap water works fine. However, if you plan on using this homemade furniture polish over a few weeks, I highly recommend you get distilled water to prevent the growth of any bacteria.
If you don't have one on hand, you'll also need an empty spray bottle to put your mixture into. I use (and recommend) a good quality glass spray bottle so it lasts for a nice long time. You can definitely pick one up at the dollar store but I always have trouble with those! There is also a fair amount of debate as to whether you should use plastic spray bottles with lemon or lemon essential oil. I prefer to err on the side of caution!
A funnel may come in handy too as you are adding all the ingredients.
Homemade Furniture Polish Recipe
Let's chat about how to put together this furniture polish. It's as simple as measure, pour, shake, and spray!
Supplies Needed: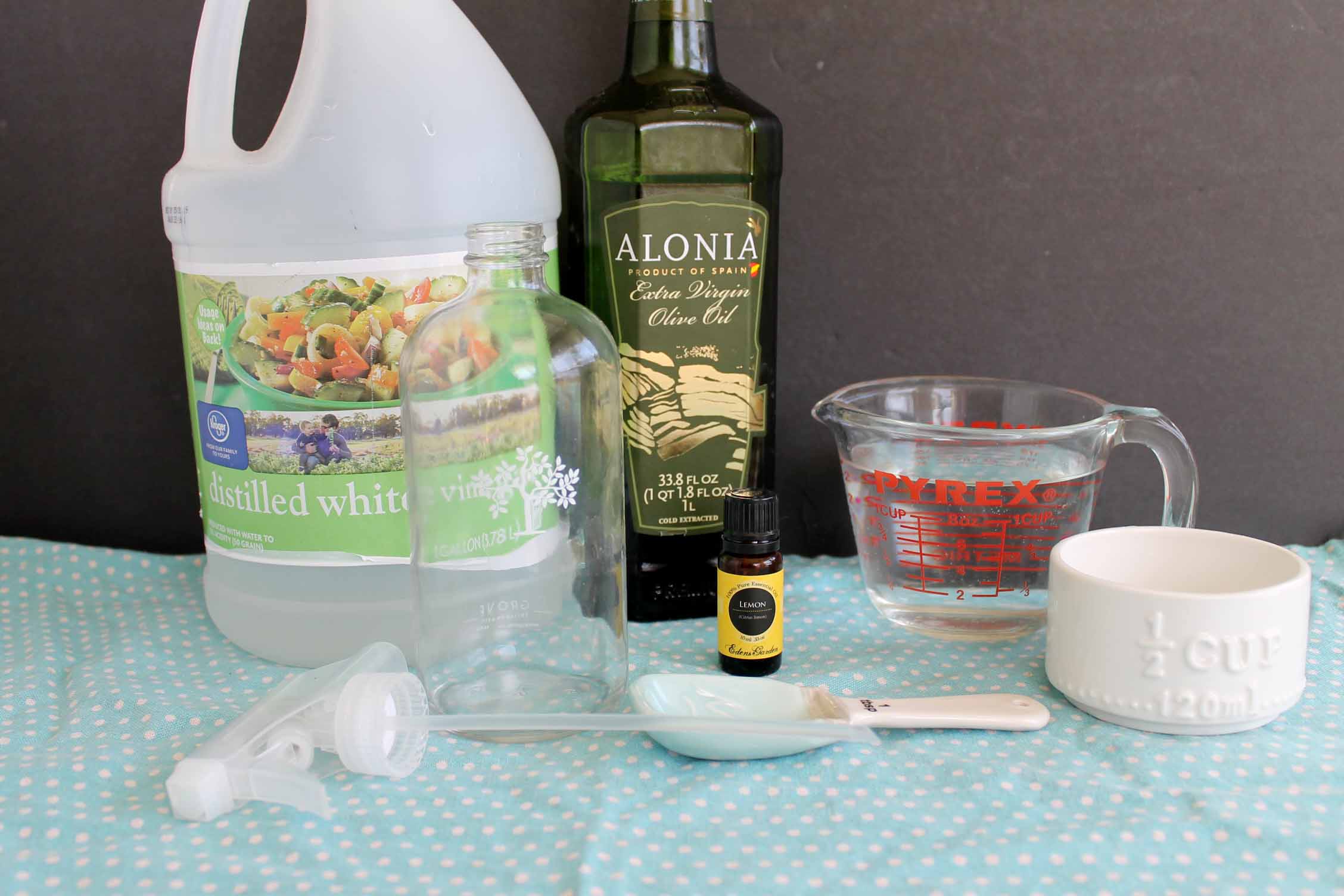 Instructions:
Add one tablespoon of olive oil to your spray bottle first.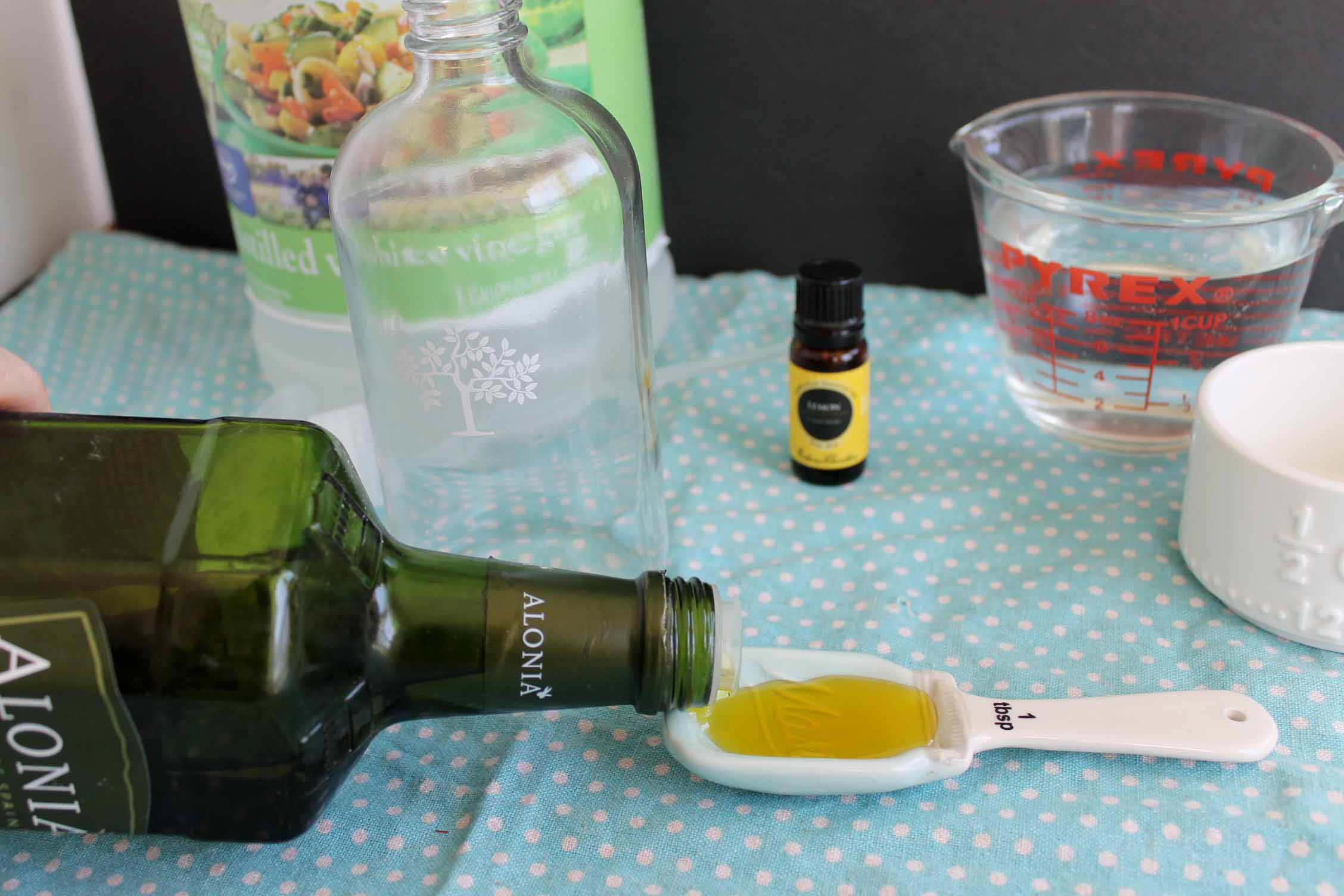 Then, add 1/2 cup of white vinegar to your spray bottle next. Distilled white vinegar that is 5% acidic works fine with this recipe.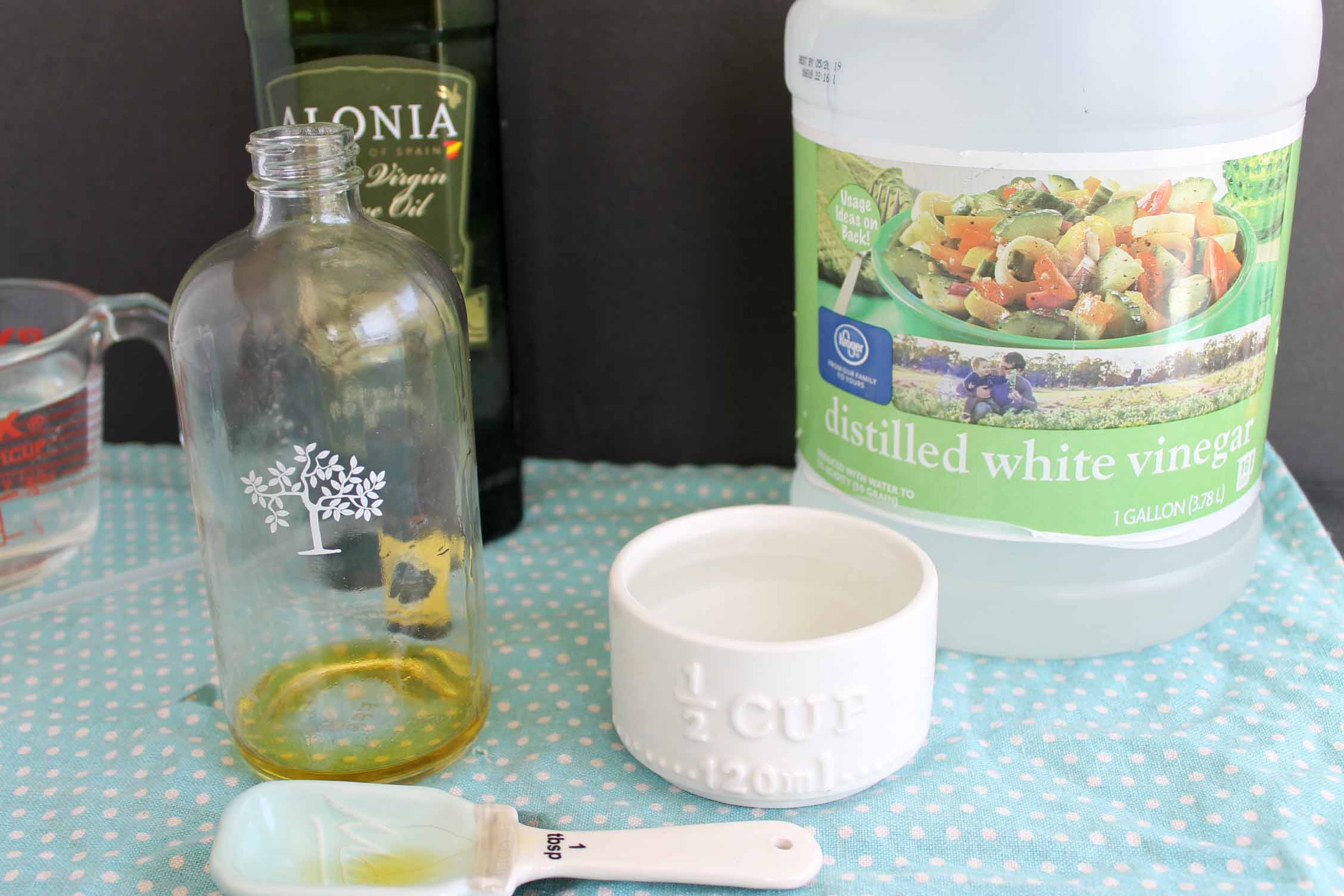 You will now be adding your lemon essential oil. I picked lemon because I love the smell but you can actually use a wide variety of oils in this recipe. Try grapefruit or even peppermint to mix things up. Lemon does work best on wood furniture in my opinion though.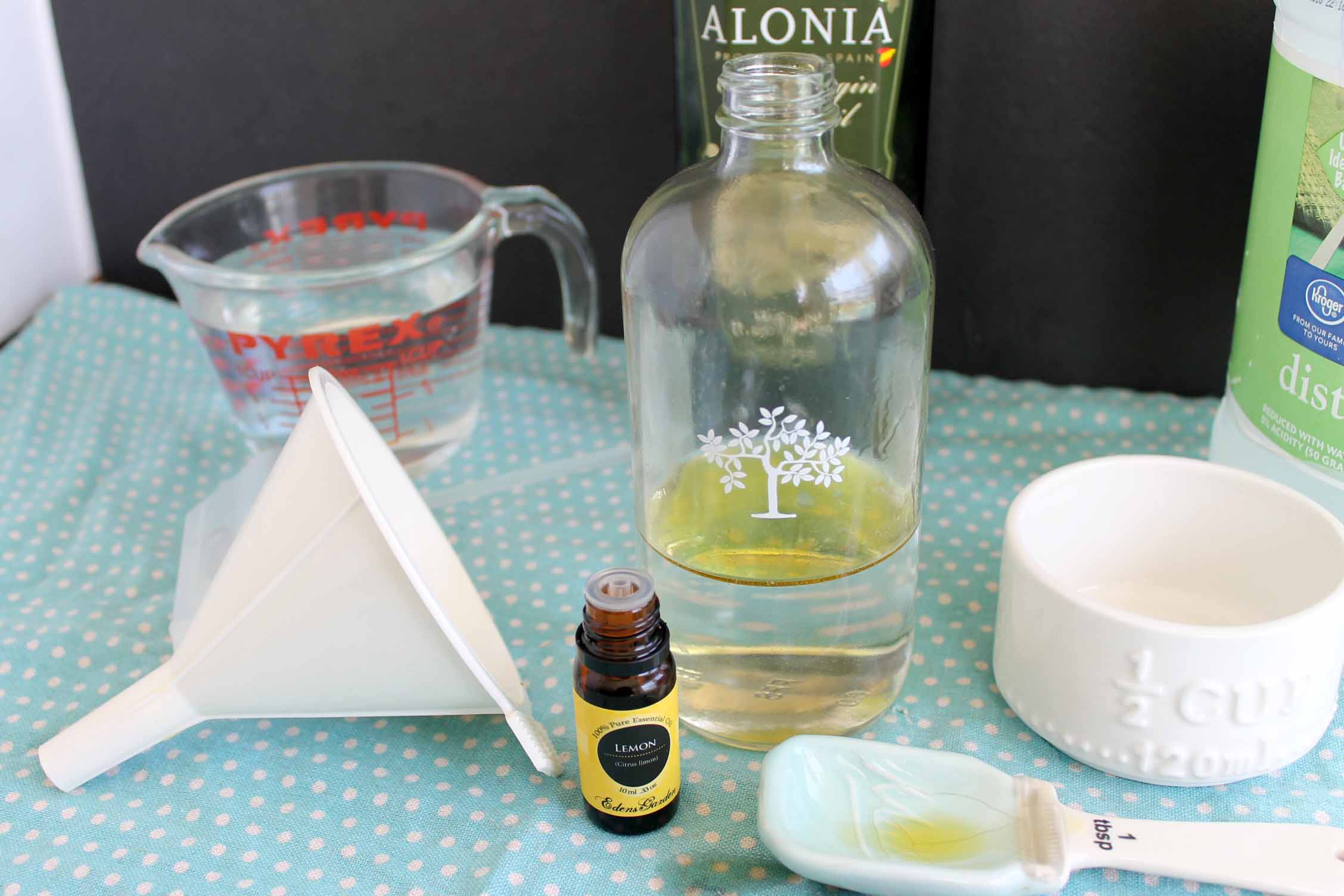 Add five to ten drops to the bottle depending on how strong you want it to smell.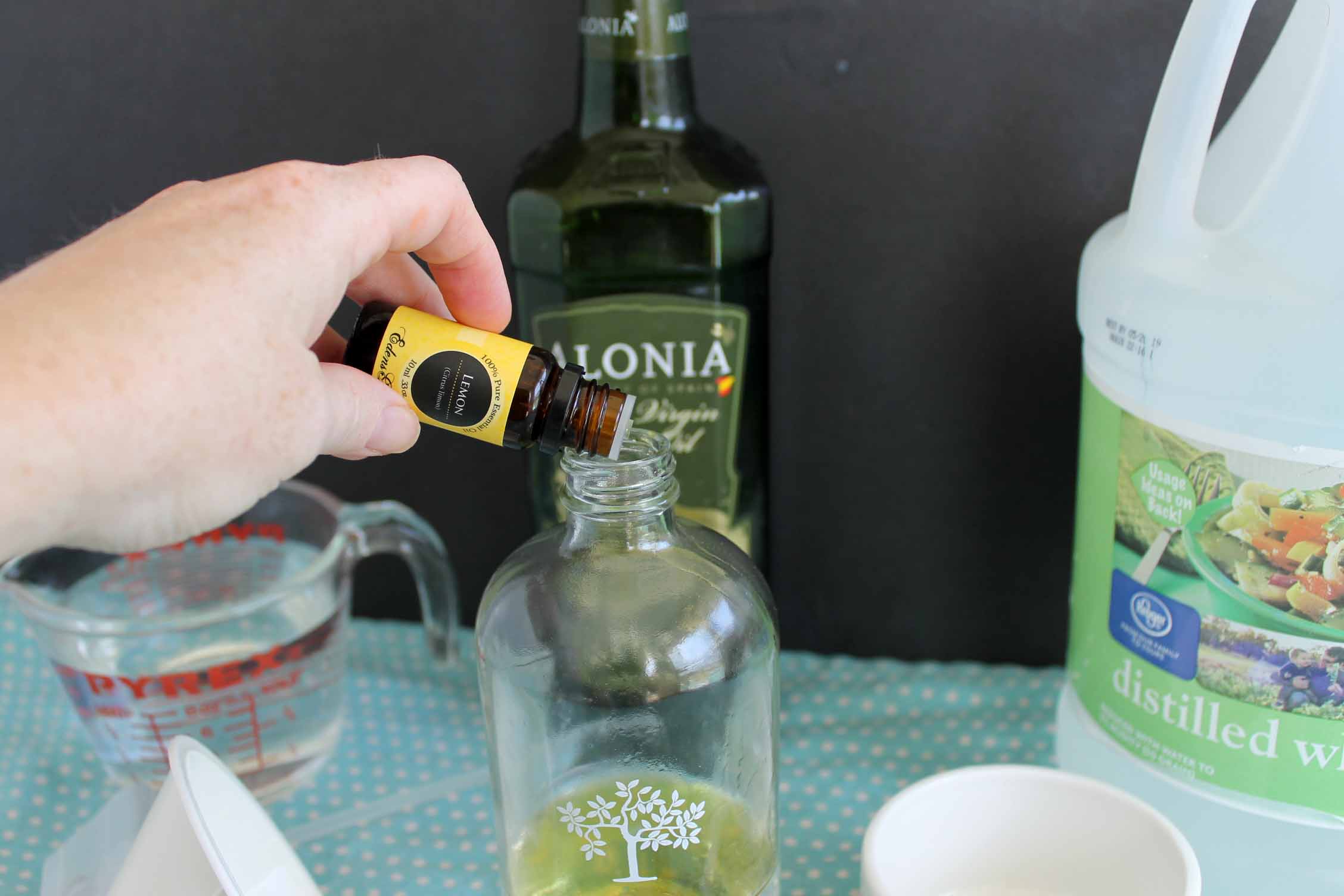 You will want to mix this well before adding the water. Add your lid and shake well. Then remove the lid and fill your spray bottle with water.
Then put the lid back on the bottle and shake well again. Remember that this is an oil/water mixture. You will need to shake it well each time that you use it.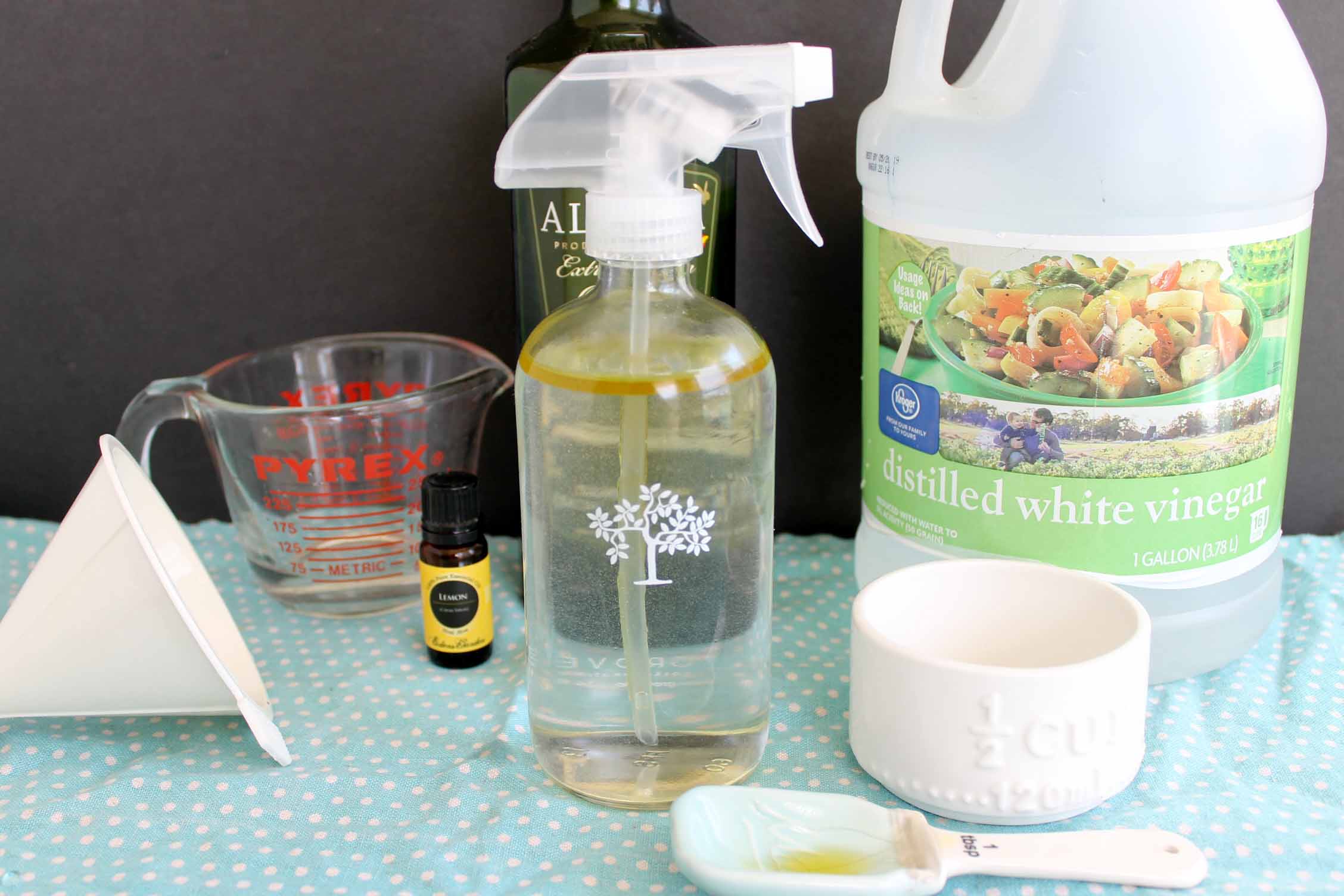 How to Use the Furniture Polish
Using this homemade furniture spray is not much different than using the commercial variety. First, give your bottle a shake (don't forget!).
The, spray directly onto your furniture and use a microfiber cloth to buff immediately.
I do recommend you test all surfaces before use but this should work on almost any surface in your home from high gloss finishes to wood and more.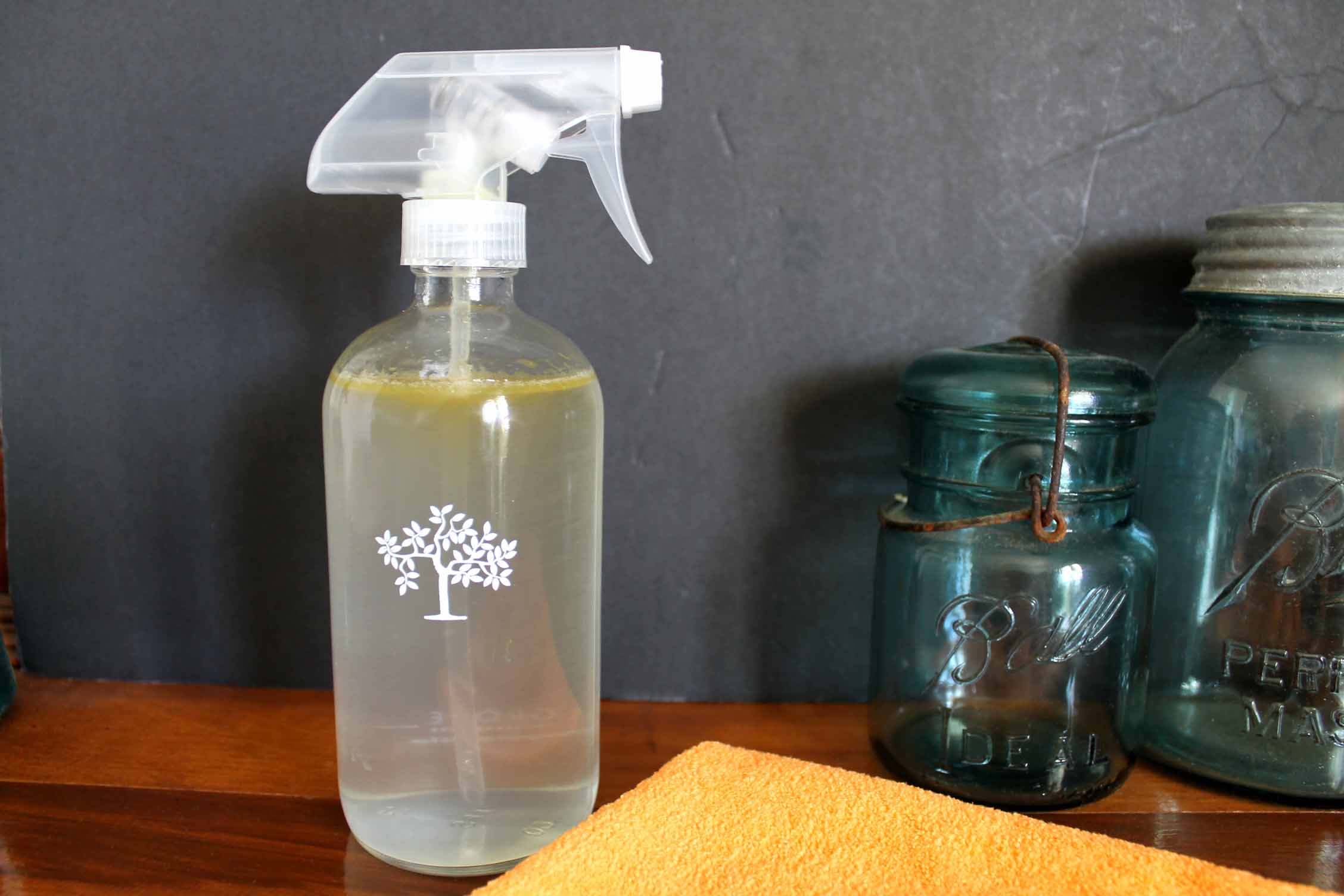 Will you be giving this homemade furniture polish a try? You really can't go wrong! It is inexpensive, easy to make, and contains basic all natural ingredients. Sounds like a winner to me!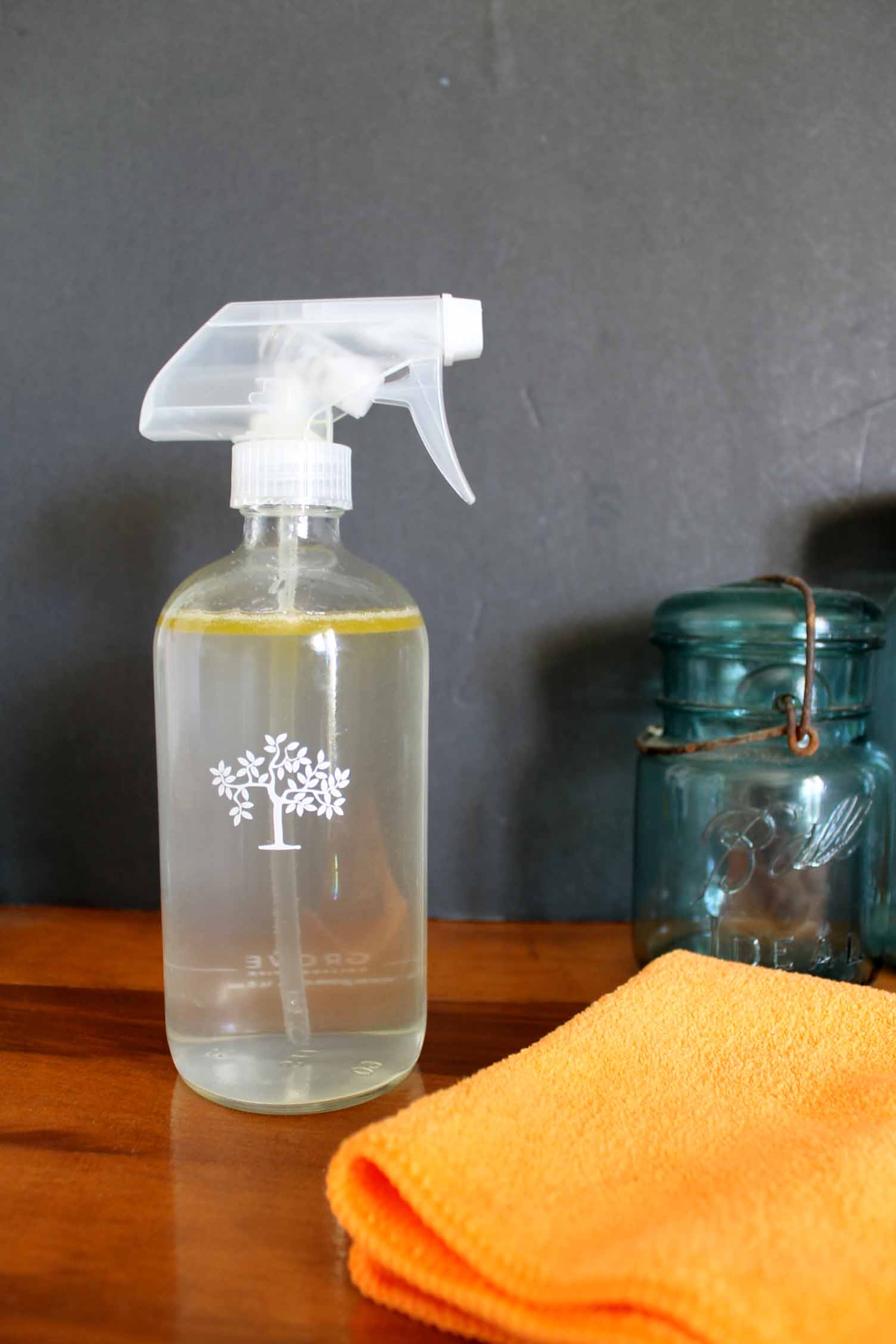 Love this and want more natural cleaning ideas? Try the links below!
Want to see my favorite cleaning supplies and products?
I have gathered all of the products I love using around my home into one great section of my Amazon storefront. You can click here to shop! If you're looking for just about anything to clean your home, I probably have an option that you will love!