Jen Goode from 100 Directions is back this month sharing how to make these Christmas bird ornaments. Whip some up for your tree in just minutes!
It's time to get ready to decorate the tree! Do you love making your own Christmas Ornaments? Today I'm sharing how to make Pretty Christmas Bird Ornaments in minutes. If you have a Cricut machine and an extra mason jar lid, this ornament could take less than 20 minutes to make! Grab some pretty metallic vinyl and let's make some tree decorations.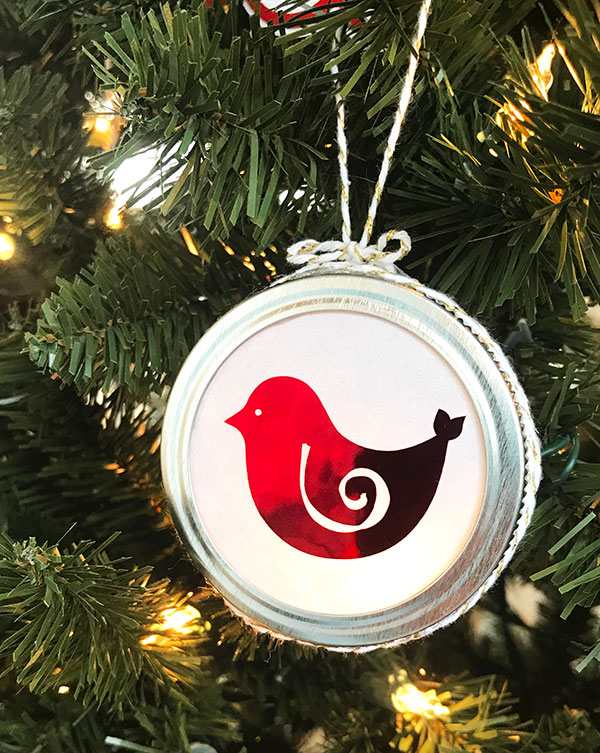 How to Make Pretty Christmas Bird Ornaments Quick
I like to make my own ornaments to add to my tree every year. I also love to include an ornament on gifts along with the bow as a keepsake. These pretty bird ornaments are quick to make and you can personalize them with names and customize with your own favorite colors. If you want to add more color to the ornament, try using a different background paper. I used vellum so the lights from the tree will shine through the ornament.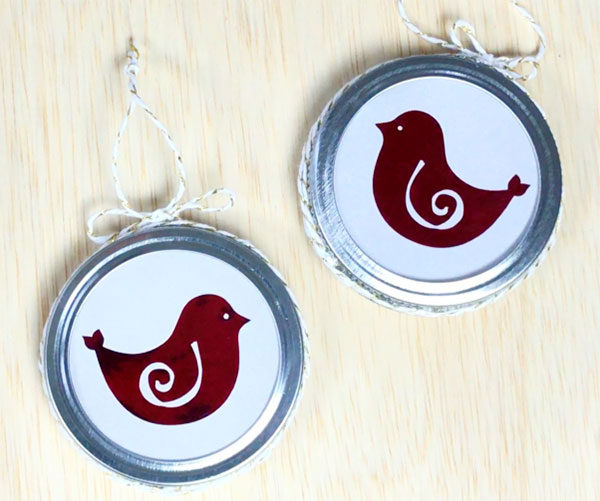 Materials
Please note that some links below may be affiliate links which means that you do not pay anymore however a portion of your purchase will got to support this site.
Instructions
Open the pre-designed Cricut Design Space canvas to get the design already sized and ready to go. If you can't access this website, you will need to look for image #M39BCB82 and create a circle to cut as well.
Follow on screen instructions to cut out the bird and the circle.
Weed the bird design to show only the bird, removing the eye circle and wing design.
Place the bird on the circle cut out.
Add glue to the inside rim of the mason jar lid.
Place the circle art you just created, inside the lid with the art facing out.
Add a little glue (I used hot glue) to the outside of the lid and wrap twine around the lid. You can do this step before you add the art, if you prefer. Make sure to start and stop the twine at the top so you can tie the excess twine into a hanging loop or bow. Note: if you add a bow to your ornament, add a little glue to the knot to make sure it holds in place and doesn't come un-tied.
Love this and want to watch the video? Watch these Christmas bird ornaments being made in the video below!
Love this and want more ideas for your tree?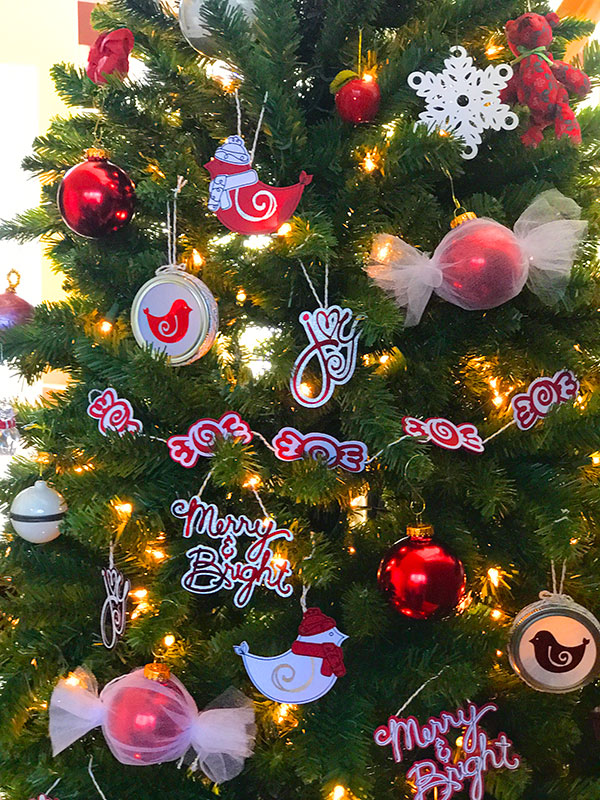 If you like this ornament, I made a whole set you make! Check out the Christmas ornaments I created on my blog. I used images from my new Cricut art set: Celebrate the Season.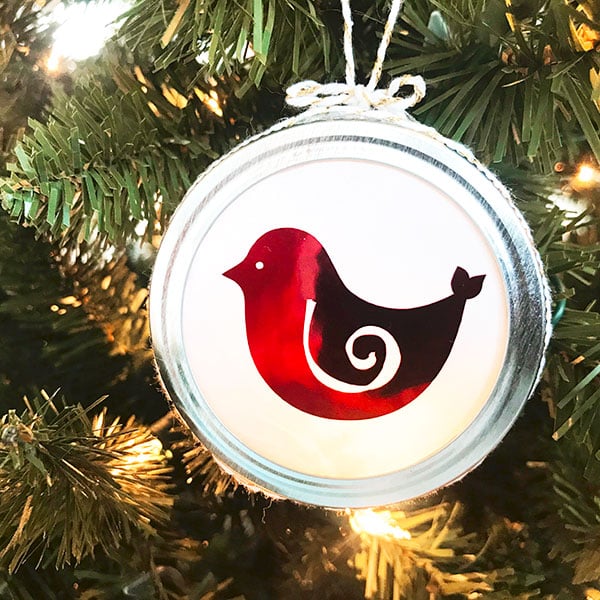 You can a make whole tree of pretty Christmas bird ornaments. Make a bunch of red birds or make a variety of birds in all kinds of colors. You can paint the mason jar lid to add more color if you'd like, too.
Love this and want more Christmas ideas? Try the links below!
New to Cricut?
Sign up for our email list here to download the Beginner's Guide to Cricut Design Space for FREE today!
Sign up to get the guide emailed to you!