You can make an applique bib in minutes with a few supplies. These make great baby shower gifts or make a bunch for your own baby. You can also use this same method to put an applique on any piece of clothing for yourself or baby. The possibilities are endless once you learn this simple technique. This one was first posted over at Crafts Unleashed where I am a design team member. I am sharing here in case y'all missed it.
Supplies needed to make an applique bib:
Some links may be affiliate links which means the product will not cost you any more.
Start by reading the directions that come with your interfacing. You will need to cut the bandana and interfacing to approximately the same size.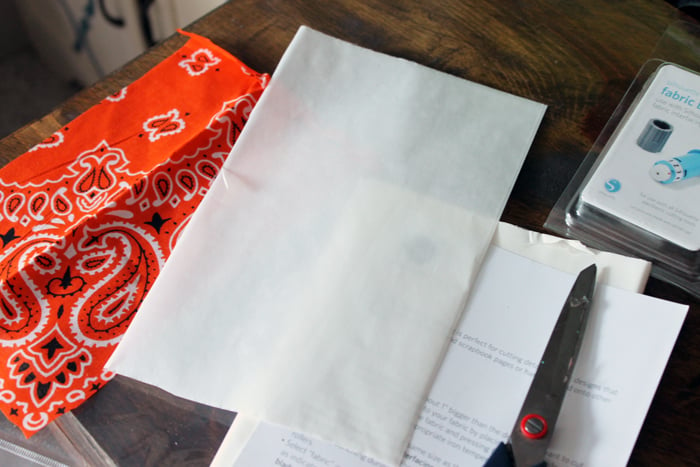 Iron interfacing onto the back and trim to exactly the same size. Peel off liner piece from back of bandana. There should be a plastic like coating on your fabric. Remember to follow all instructions that come with your interfacing including ironing times.
Find the shape of your choice online to cut from the fabric. You can use the Silhouette software to trace it and cut from your bandana. If the logo is simple enough, you can also hand cut. Use scissors or a craft knife to do any hand cutting. Be sure to protect your work surface. Trim any remaining threads with scissors when removing the cut out.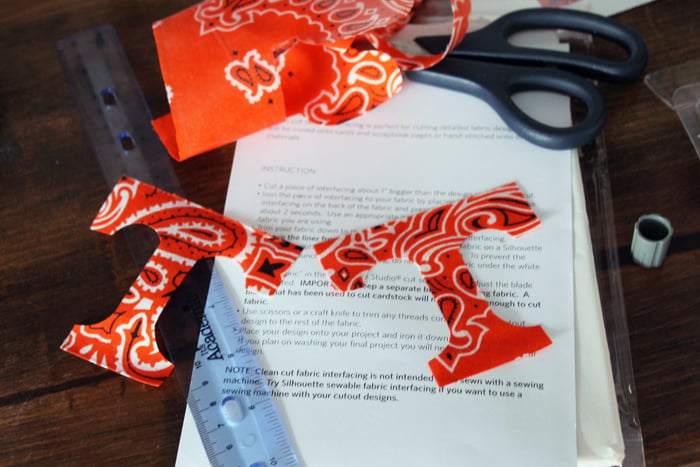 Place the logos onto your surface. In this case I used a package of plain bibs but again you can choose to use a shirt or even pants! Just use your iron to adhere the logo to the bib.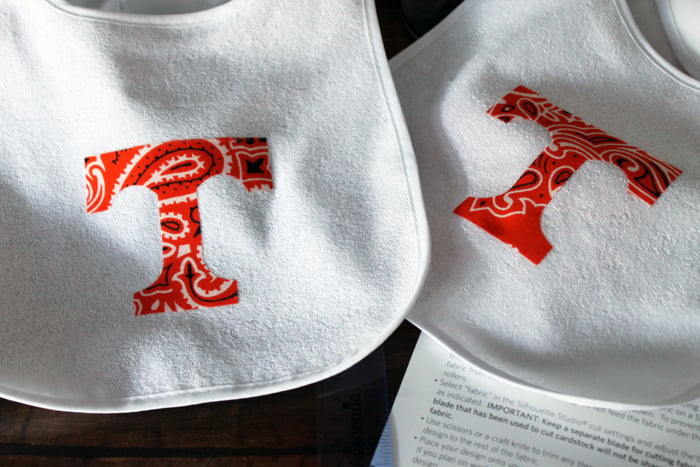 The logo is now firmly in place on your surface. If you want your DIY baby bibs to be washing machine safe, you will need to break out the sewing machine. Use a zig zag stitch all the way around to make your applique permanent. You have now learned how to make an applique bib.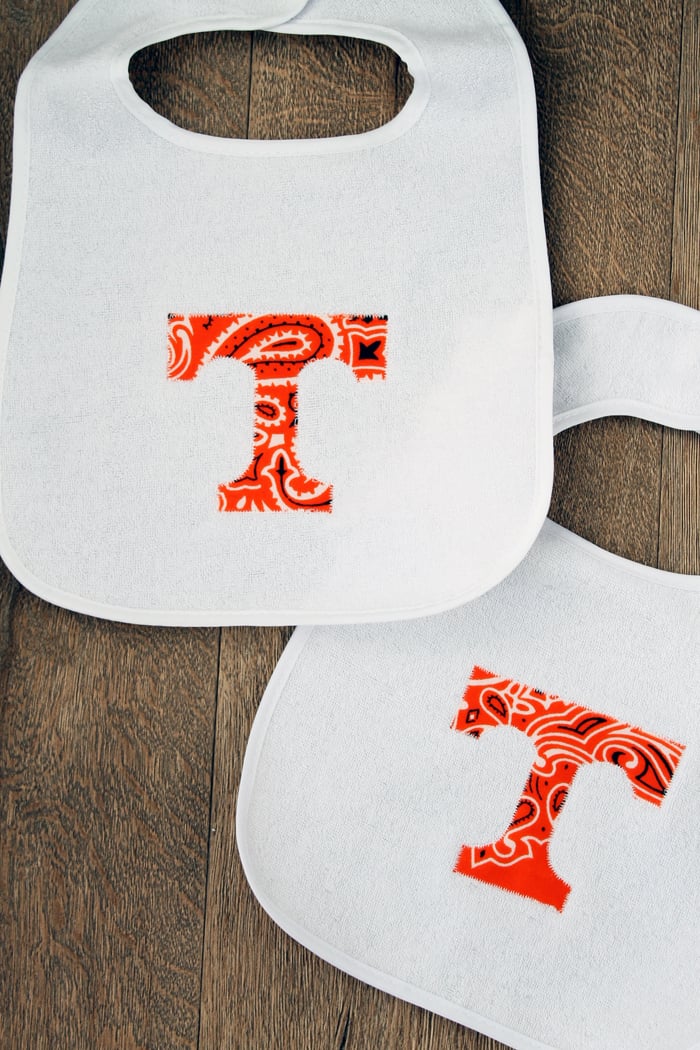 Choose any shape that you love to use for this project. I used a college football team logo cause we are all about the Volunteers around here.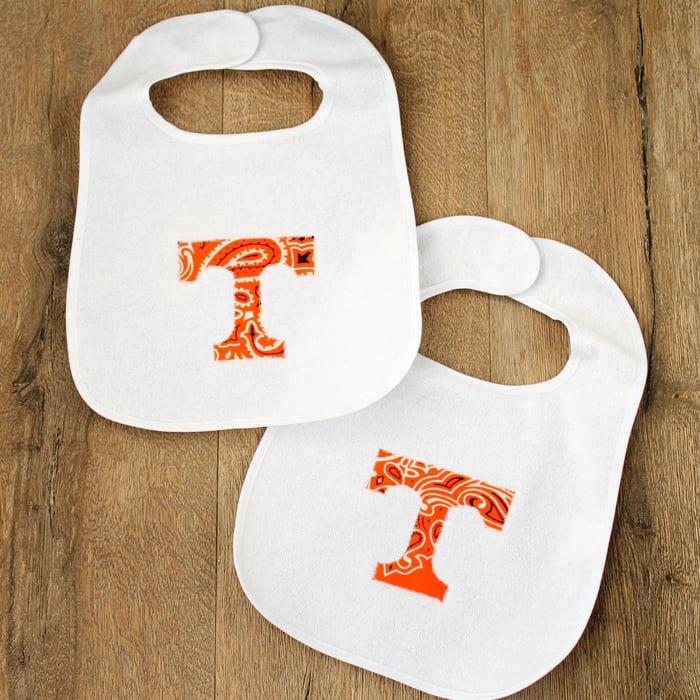 What shape will you add to a baby bib or other project? Make an applique bib today! You will love this technique for adding an applique to any sewing project! You can check out this project where an applique was placed on a tote bag!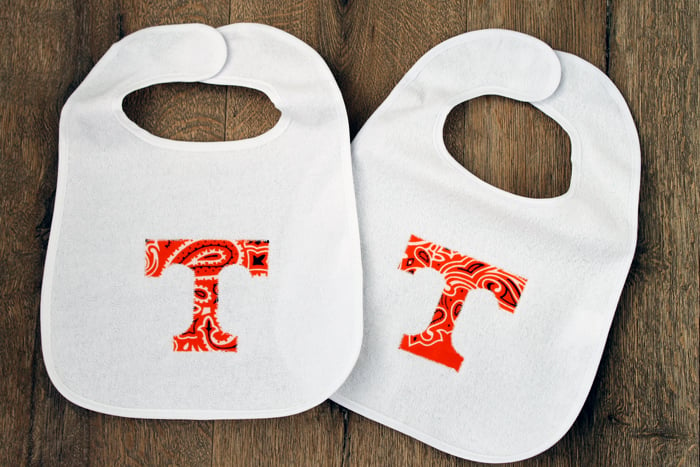 Save
Save
Silhouette Tips and Tricks
Sign up for our email list and we will deliver weekly inspiration with tips and tricks for your machine right to your inbox!