Did you know that you can make Cricut designs for free? Have you ever wanted to make your own designs to use with your Cricut machine or your sublimation printer? Today I'm going to teach you how to make Cricut Designs with Kittl. Kittl is a new to me program and I really love it so I thought I would share all about it with you!
Looking for more information about Design Space? Find my Beginner's Guide to Design Space here.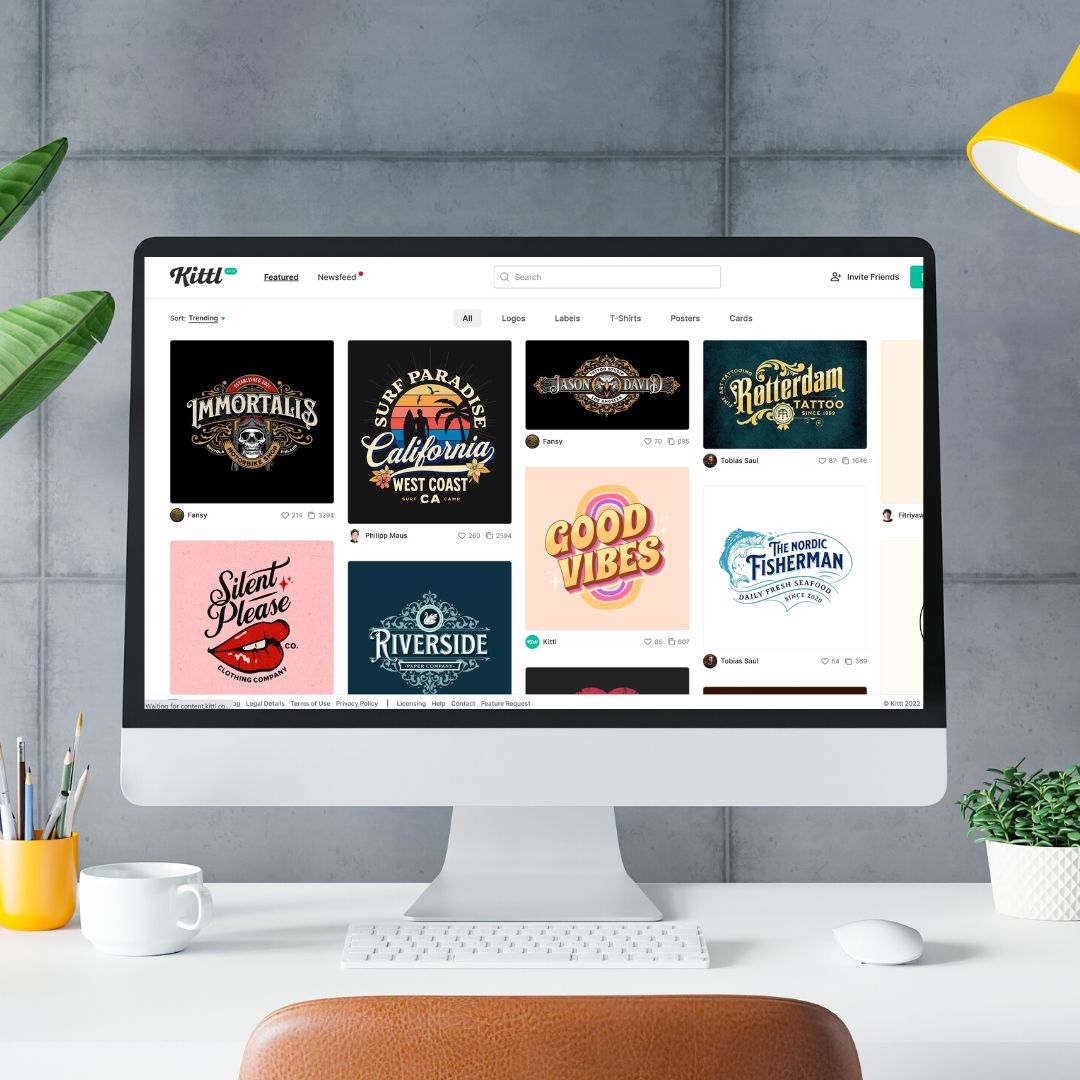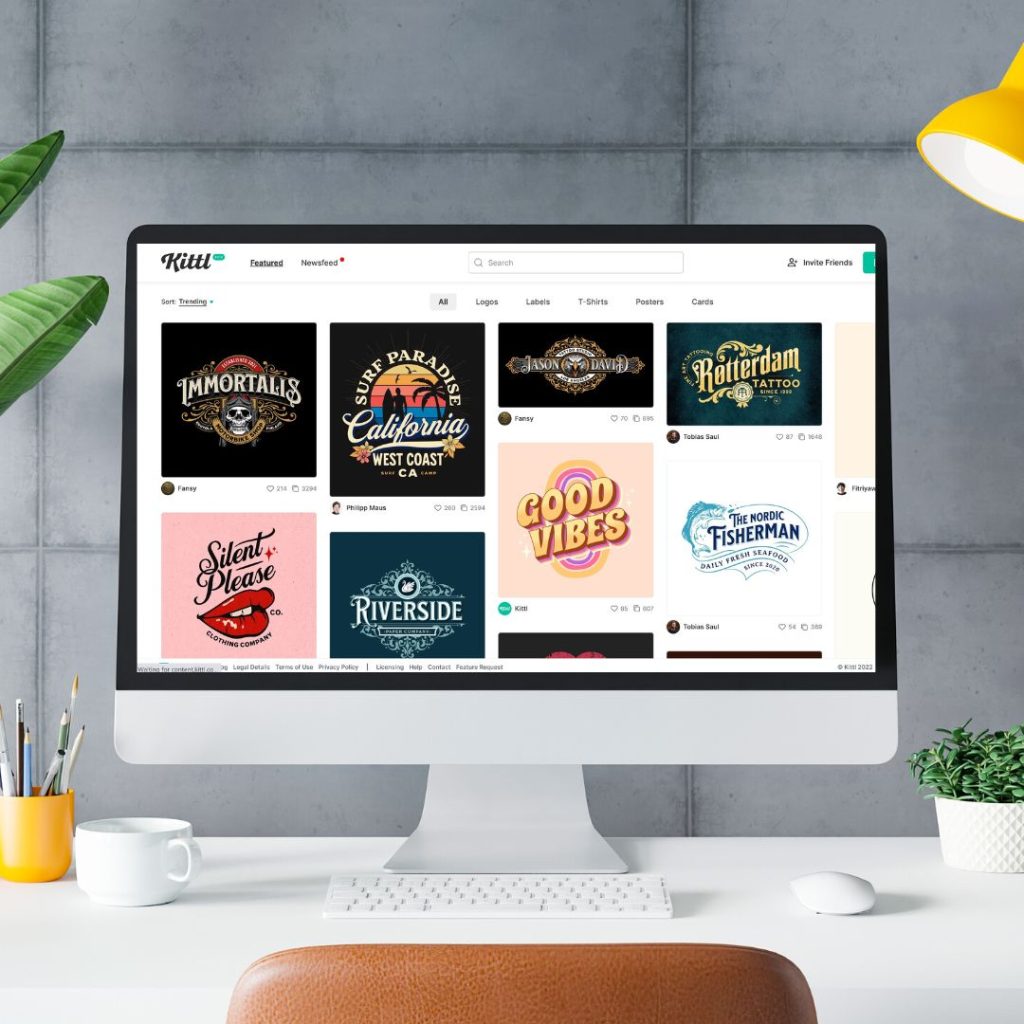 What is Kittl?
Kittl is an online program that allows you to easily create designs to use with your Cricut machine or sublimation printer. Kittl includes ready-made templates you can customize in seconds. You can change the color, what it says, the font, anything! If you already have a design in mind you can also make Cricut designs from scratch.
Kittl was a new program for me and the first time I used it all I could think was "Wow! This is free?"
I was really impressed with all the options included for free. You can download files and images, JPG or PNG files up to 1200 pixels. The files all include a commercial license when you download them. While you can't sell SVGs created in Kittl you can sell projects you make with the designs you create in Kittl. This makes Kittl a great option for hobby crafters and small business owners.
You can sign up to start using Kittl here!
What Can I Make With Kittl?
Kittl is a very robust program. I've been asked over and over how to create curved text, waved text, and how to make text fit within a shape. Kittl has all of those options and they're so easy to use!
You can make Cricut designs with Kittl that have all these trendy features in minutes. Watch me try all the features in Kittl by clicking play on the video below.
Where Do I Find Kittl?
You can find Kittl and all these features at Kittl.com. Once there you'll want to create an account. You can go ahead and create a free account. That's what I'll be using.
You can see the different options below. As you can see, there are some limits on the number of projects you can work on and the size of the file you download depending on the account type you have. With the free account, you can export Low Res JPG & PNG files. With the PRO account, you can export High Res JPG & PNG files along with PDF and SVG files.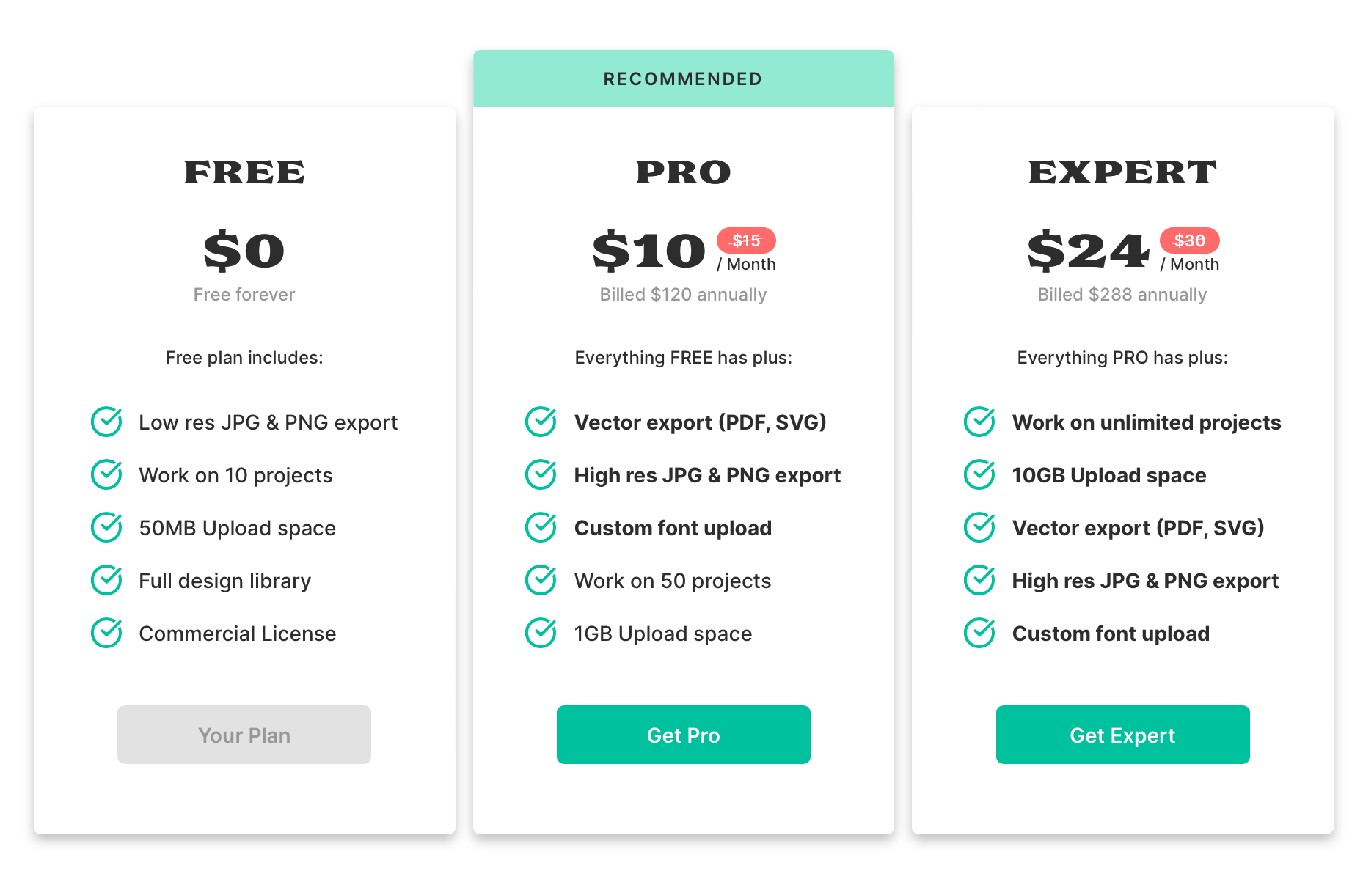 Make Cricut Designs and Sublimation Images
Let's look around Kittl. From the front page, you can see all sorts of ready-made designs that you can customize right in Kittl. As you can see there are a variety of ways you can sort them. You can look at different logo designs, labels, t-shirt ideas, posters, and cards. You can also sort by trending, name, recent, and most used.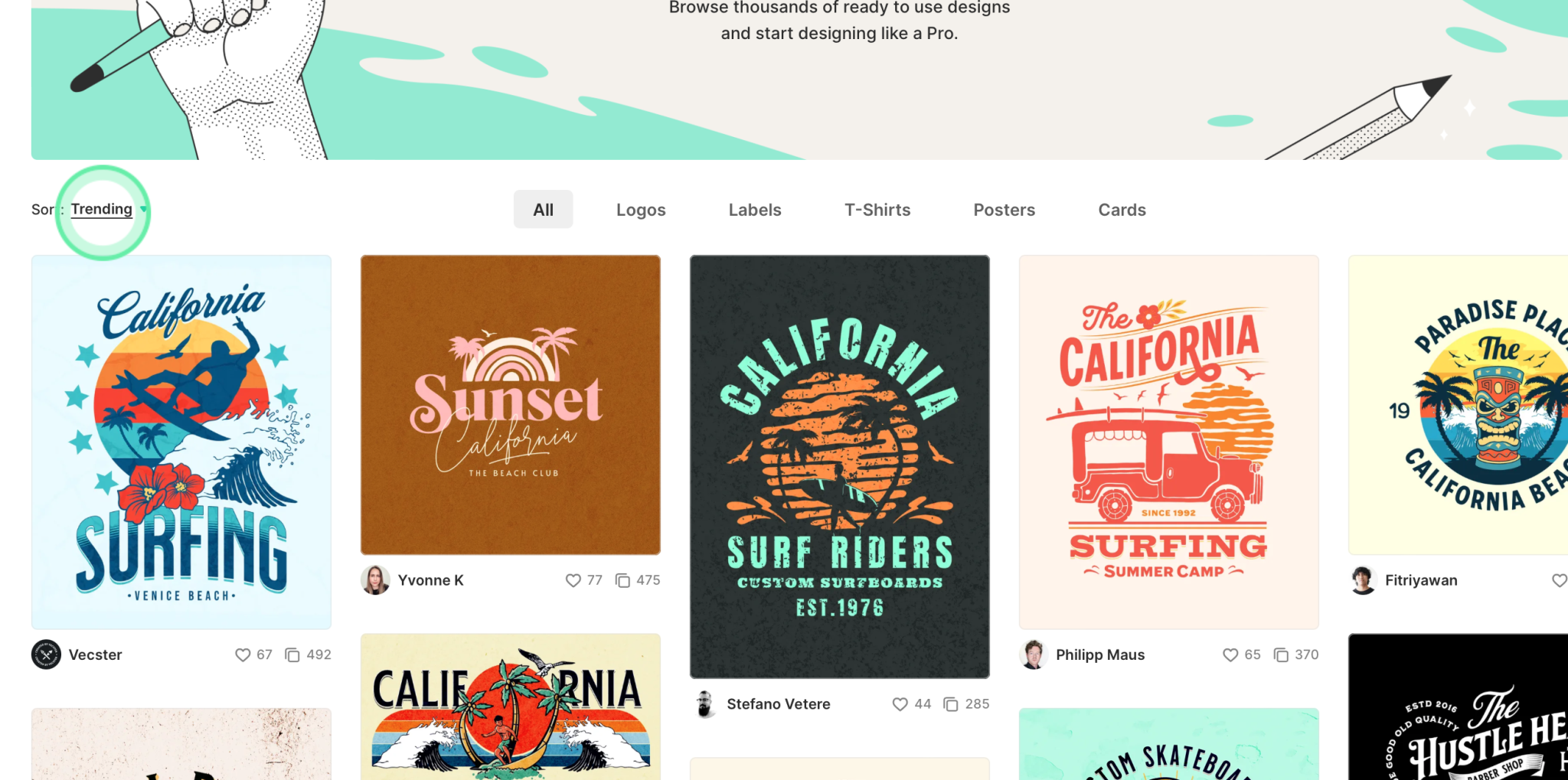 Let's select an image and see how we can customize it. I really like this image but maybe I don't live in California. Let's see how we can change it.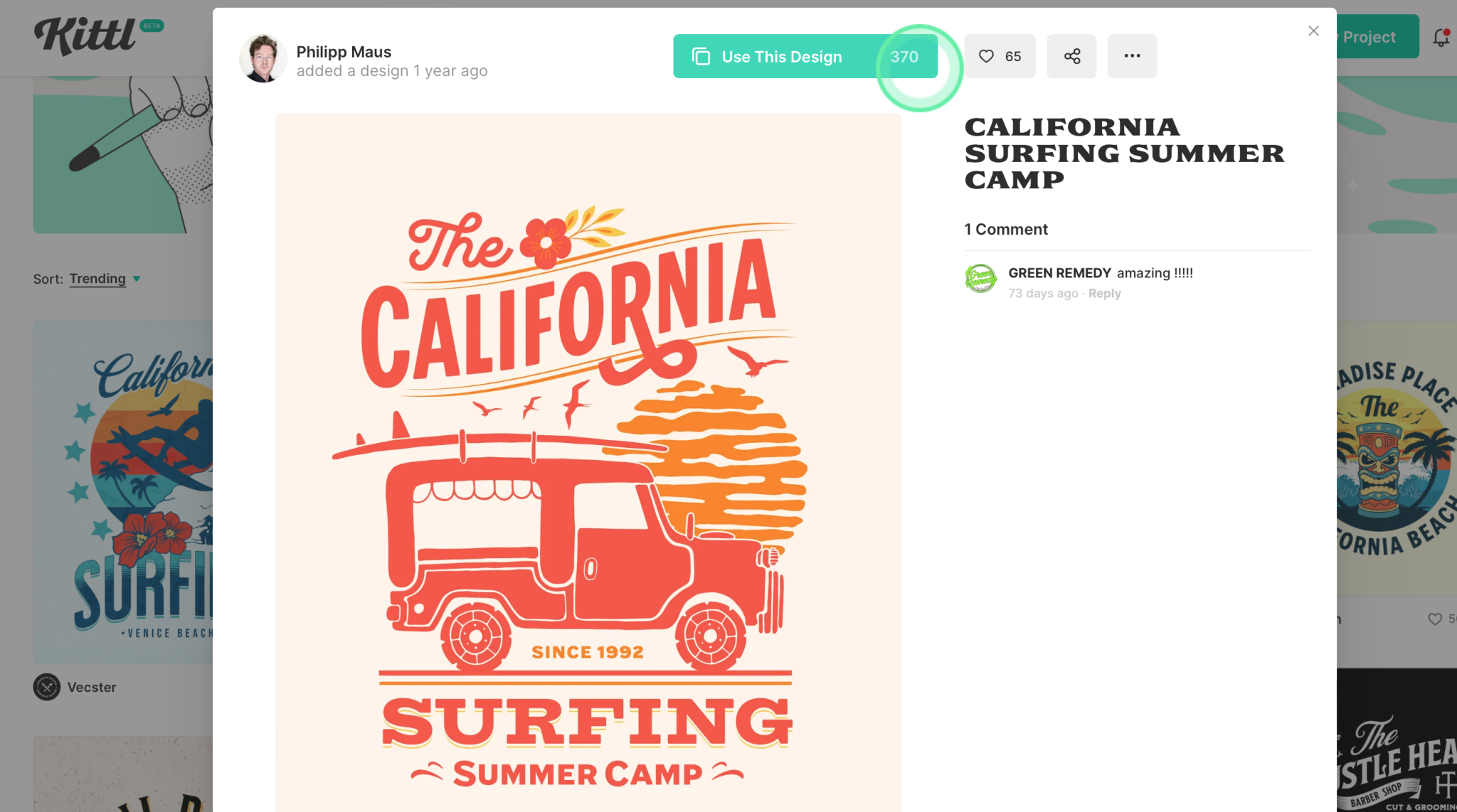 We'll start by clicking on the image and then selecting "Use This Design".
How to Change Text in Kittl
Now that we have the design open we can click on the different elements to change what we want.
You can select the different elements and an editing panel opens up along the right. I selected the word California and you can see all the different options that arise. The text color can be changed, the font can be changed and you can transform it in a variety of different ways.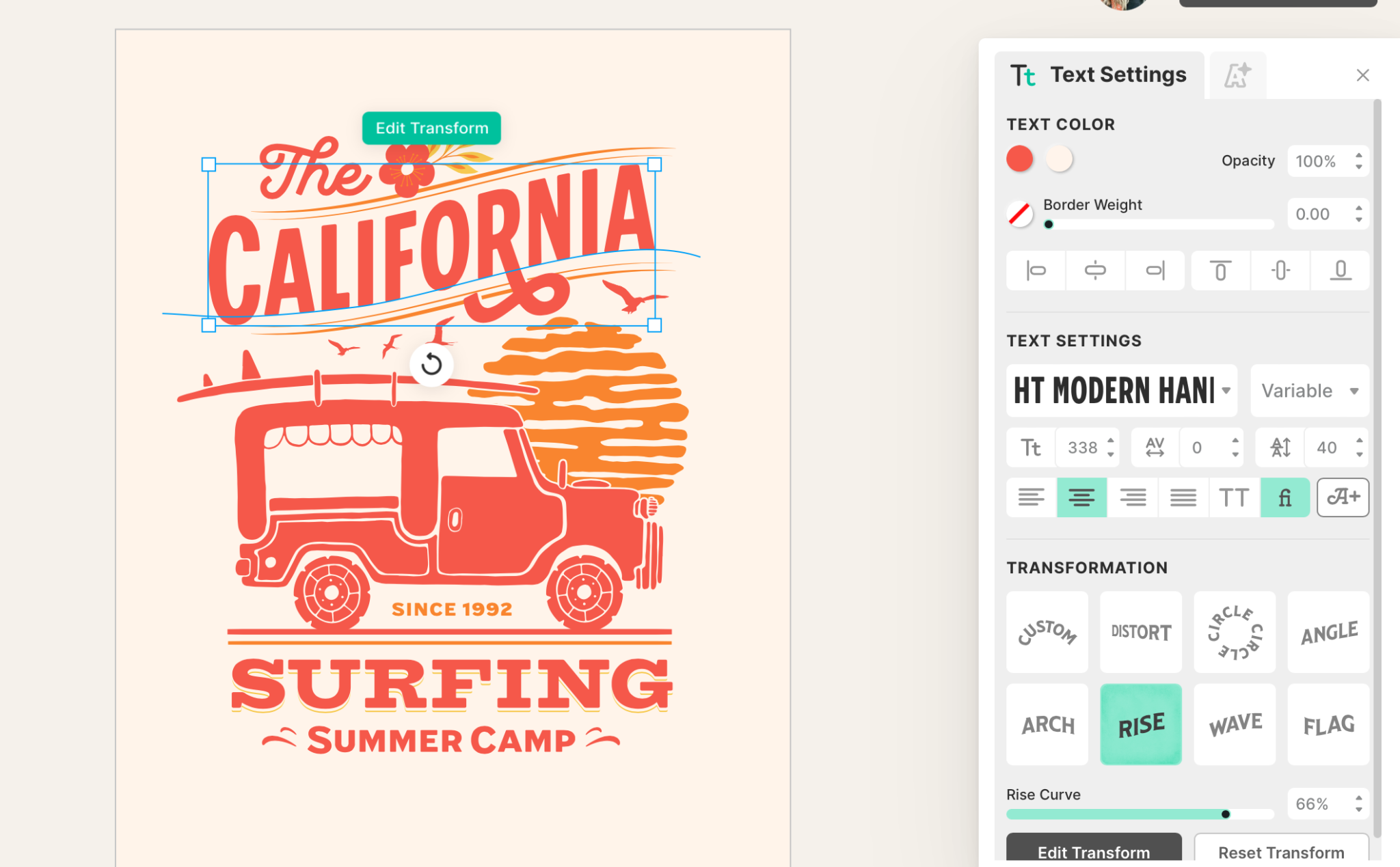 Now that I have clicked on the word California I can delete those letters and replace them with the word I want to be there. I am going to type in Florida and then make some adjustments so it fits into the space.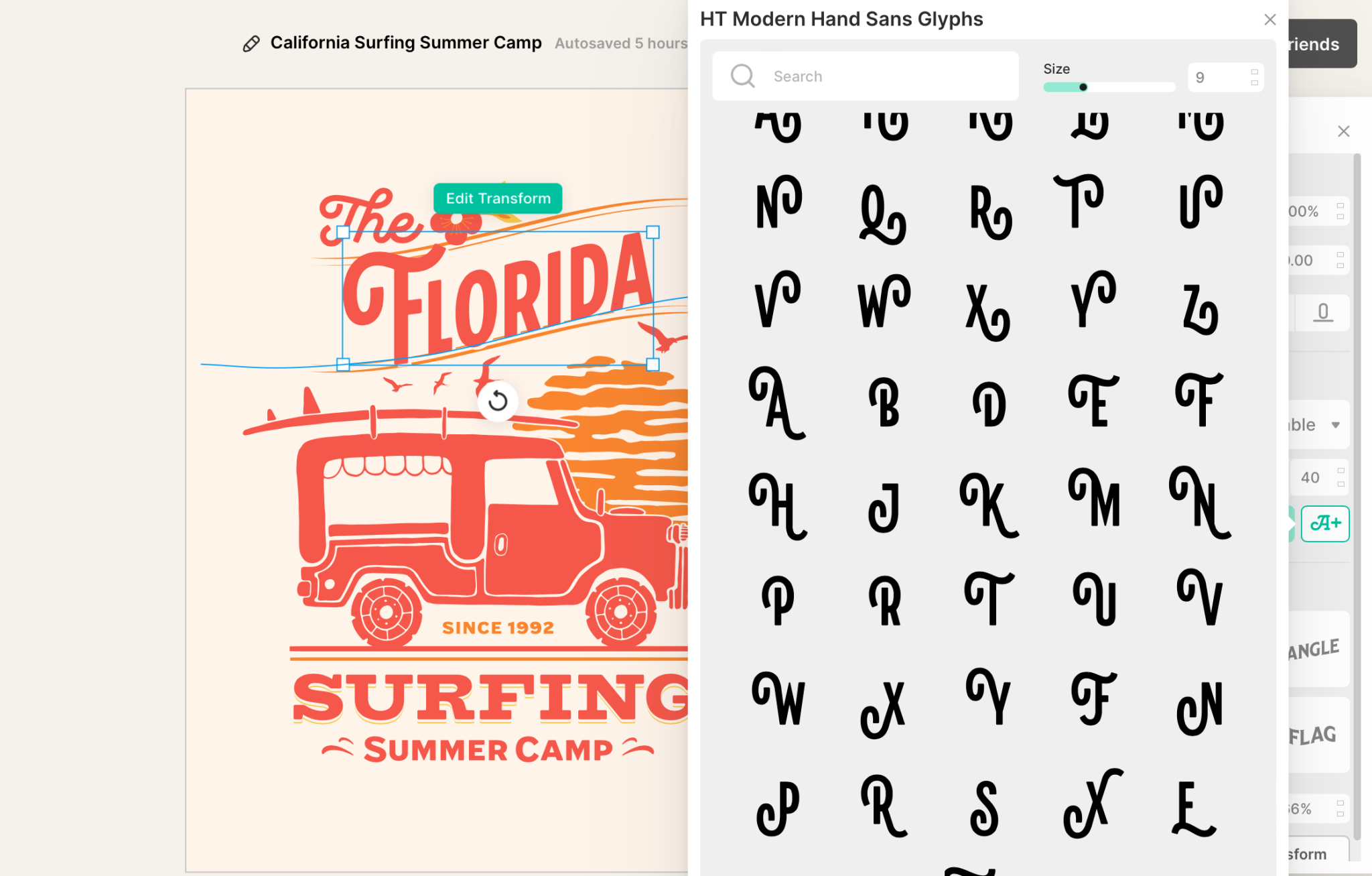 See that little A+ on the right side of the photo above? This is the glyph tool, if the font you're using has any added glyphs you'll see them all here. I selected this more fancy F and love the way it looks in the project.
I just made this one little change to this project but by doing so made it a customized image. It could easily be customized more by changing the colors or using different fonts. The skys the limit!
How to Change Colors in Kittl
Ready to learn about one of my favorite features in Kittl? Let's say I want to change the whole color scheme of the project above. I can click down at the bottom of the screen where it says "Project Colors".
Now I can click on any of those colors and change it and all the elements in the design that are that color will change.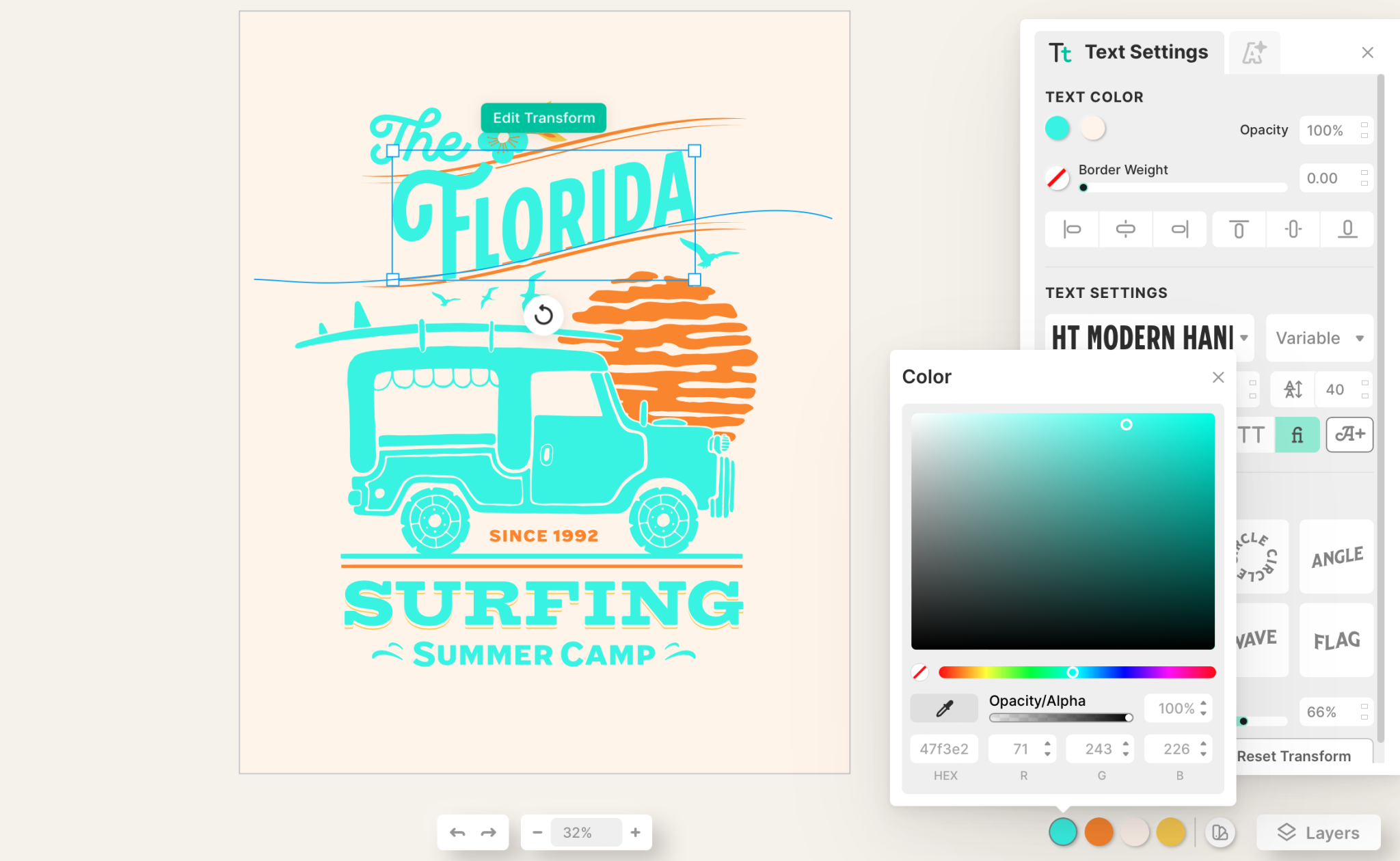 See how easy that is? I just selected that red color and changed it to this aqua color and everything that was once red is now aqua. This is a great way to play with designs to see what combinations you may like. The ready-made designs are a great starting point and with how easy they are to customize you could create tons of different designs using them.
You can sign up to start using Kittl here!
How to Create a Design from Scratch in Kittl
Now that we've mastered customizing a read-made design let's look at creating our own design from scratch.
To create a design from scratch we'll head back to the home screen and click "New Project". To really play with the different features you do need to have an account so make sure you're at least signed up for a free account and that you are signed in.
The first thing I would do is make my artboard the size I wanted it to be. The standard size is 1200 by 1200, but you could definitely change it to something else. Once you have your size set (mine is set to a standard 8.5×11 size) we'll click the menu on the left. As you hover over them you'll see:
My Projects – the projects you've already done.
Designs – similar to the first page and you can search for a keyword like surfing or logo and it will bring up designs fitting your search.
Text – shows you a lot of different text combinations and types you can use.
Elements – this is where you'll find different shapes and images you can use in your design.
Uploads- any elements you've uploaded like if you have your own logo, etc.
Photos – a large variety of actual photos you can use in your design.
Textures – all sorts of different textures you can apply to your design.
Each of these features has a lot of options within them. You can mix and match elements and features and with the other tools really make your project you're own. With just the text features alone you can change the shape, add a shadow, change the opacity, the list goes on and on.
I walk through a lot of these features in my video above. I recommend watching that and then really taking some time to play around with the features to get a feel for what they all do.
Exporting a Design in Kittl
As I showed you above, you have different exporting options depending on the account type you have. If you have a free account, you can download your design as a PNG or JPG file. You could print these well as a print then cut project in Design Space or with your sublimation printer.
If you're wanting to cut the different layers with vinyl or HTV, you will likely want the Pro subscription. That would allow you to download your design as an SVG which will give you a much cleaner file than trying to clean up a JPG or PNG.
You can sign up to start using Kittl here!
Final Thoughts on Kittl
Can you make Cricut Designs with Kittl? Yes, you can! I was really impressed with all the options included with the free Kittl account. I can easily imagine a lot of projects I could make.
If you're wanting to cut your Cricut designs from the JPG or PNG files, you would want to keep your design pretty simple. This will make it easier to clean up in Design Space so you can save it as a cut file and not just a Print-Then-Cut file.
I did test the Pro subscription and saved my project as an SVG and was really pleased with how the file loaded into Design Space. I only had one small piece that I had to fix where two layers overlapped so I had to go in and weld them so they would cut correctly. Other than that one small issue that was an easy fix the SVG worked perfectly.
Limitations on the Commercial License
Before you really get started using Kittl, I want to make sure you realize what the commercial license includes.
With your free subscription, you do get a commercial license for personal, commercial, or commissioned projects. The commissioned projects mean designs created by you for another person. For example, you can create a design for your client, employer, or contractor. You can make physical end products for sale. Multiple clients and multiple projects. Websites, apps, or video games can use rasterized images. You can use physical and digital ads only as rasterized images, or social media posts as rasterized images.
Now, what is it that you cannot do? You cannot redistribute, sublicense, or share the source files of designs anywhere. You cannot make your designs available for download on other platforms other than Kittl, so you couldn't sell your SVG files. Also, you cannot resell your designs as stock material. So, you can't claim exclusive rights to use those designs. You can't use the designs in any way that infringes upon the intellectual property of the brand assets or other elements, and you cannot use the designs in a way that competes with Kittl's business or use the design for anything illegal.
Bottom line is that you can use them on your projects and stuff you make that you're going to sell, but you couldn't sell the SVG files that you made in Kittl. And this commercial license comes even with the free version. So even something you made with the free account in the design element of Kittl can be used with that commercial license for those physical end products and things like designs for your websites or social media posts.
You can sign up to start using Kittl here!
If you have any questions on how to make Cricut designs with Kittl, leave them in the comments and I'll be happy to answer them. Creating Cricut designs with Kittl was so easy and it had so many options, I know you're going to have a lot of fun using it.