You can make your own marbled terra cotta pots in just minutes with the super simple directions below. This post is sponsored by DecoArt however all projects and opinions are my own. Visit the DecoArt Chalky Finish website for more chalk paint ideas and inspiration. Change up the colors and make some planters that you will love to have around your home. You can also enter a great contest sponsored by Decoart. Click here to enter and get more information.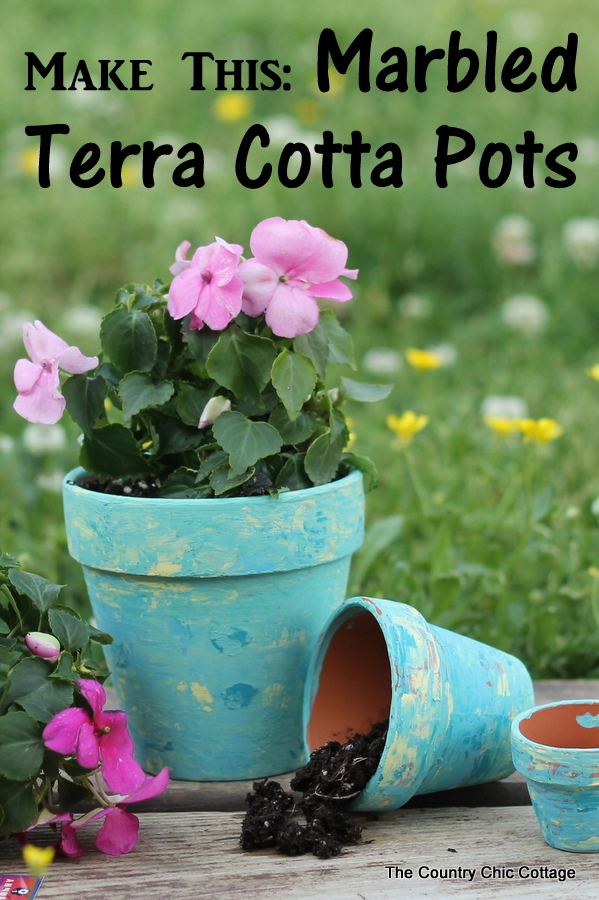 To make your own marbled terra cotta pots you will need: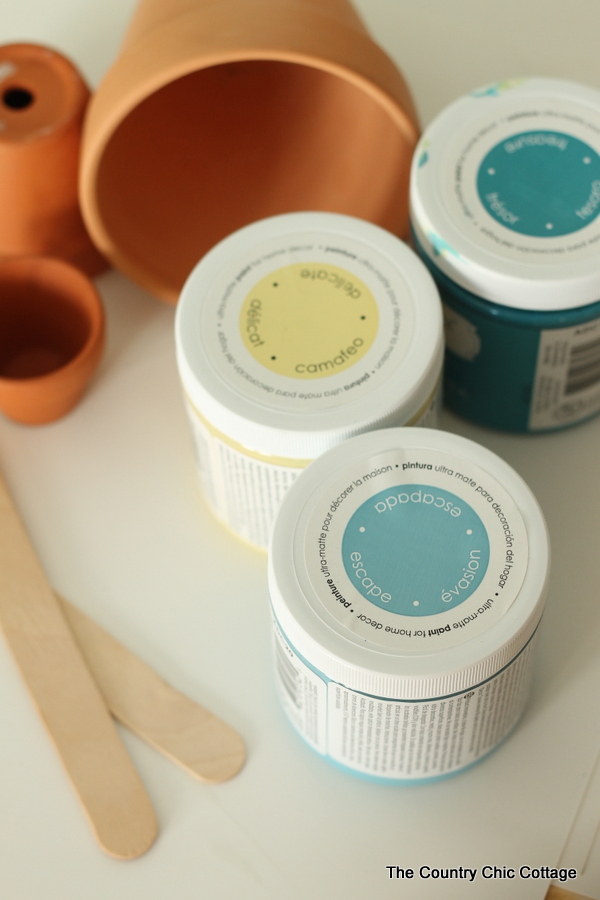 Use a brush to put a dollop of each color in random areas around the pot as shown below. Work in sections that are about 1/4 to 1/2 a pot at a time depending on the size of your planter. You do not want the paint to dry before the next step.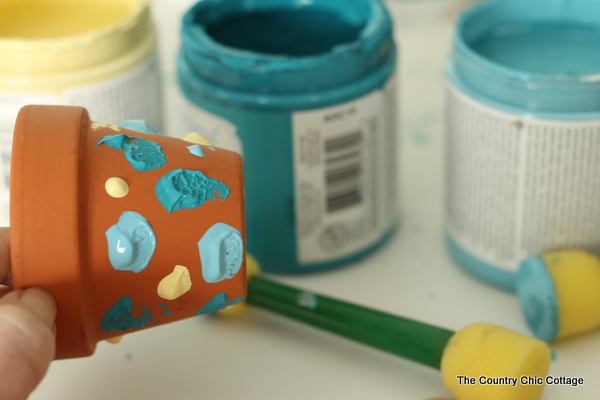 Run the popsicle stick around the pot as shown below. Fill in areas that are unpainted as you go around. Add more paint if needed.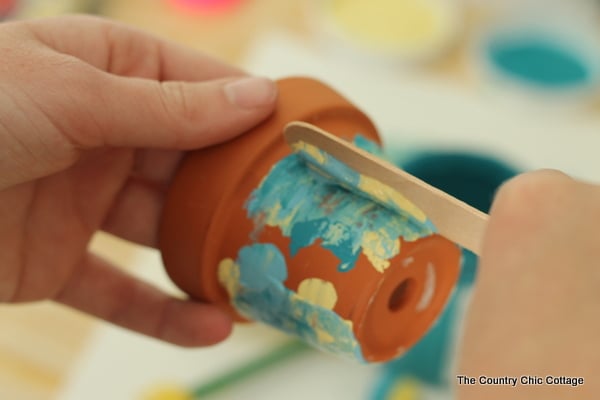 Allow the paint to dry completely. You want the look on the left below. If there are areas that are left unpainted, you may have to repeat the steps. Or leave them as is if you love that rustic look! Use a coat or two of varnish to seal your pot and protect your paint treatment.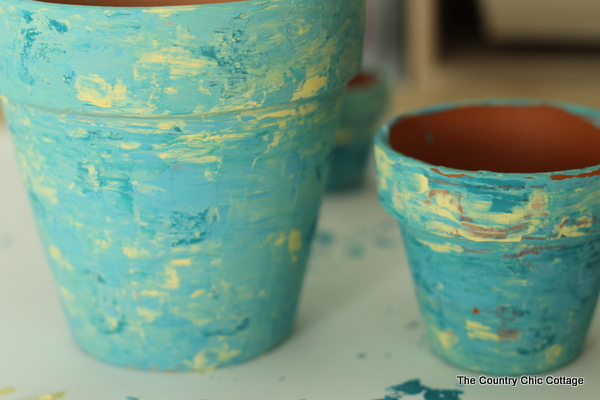 Once the varnish is dry, add in plants and proudly display your pots around your home. These marbled terra cotta pots look amazing and the paint treatment looks really complicated. You don't have to tell anyone just how simple these are to make!