A wedding memorial frame is a hot trend when it comes to planning your big day. You can honor those that have passed with an in loving memory wedding sign easily. We are sharing how to use your Cricut to do just that in the post below. You will need the frame of your choice and it helps if it is self-standing. You can then use this on a wedding memory table or even just set it on the ground around your ceremony.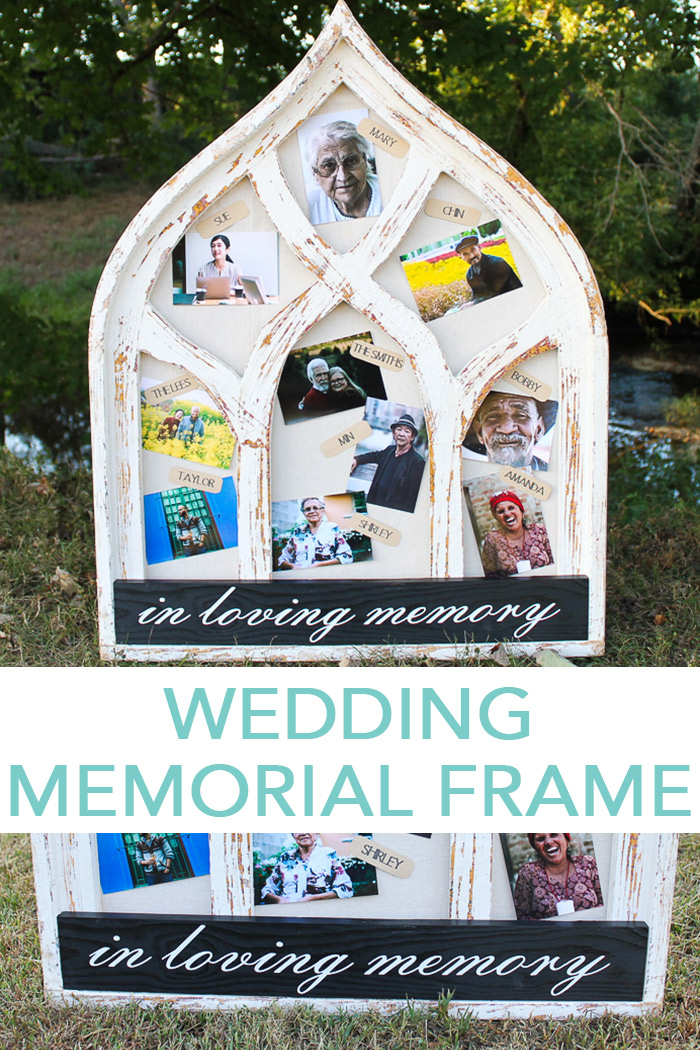 Supplies needed to make a wedding memorial frame:
Some links below may be affiliate links which means that you do not pay anymore, however, a small commission may go to support this site.
How to make a in loving memory wedding sign:
Let's start with making the sign that I have inside this frame. You will want a piece of wood that will fit inside your frame or you can just lean the sign up against the frame instead.
Paint the wood piece in any color you desire and allow to dry.
Cut vinyl on your Cricut machine with the words "in loving memory." You can click here to access the cut file I used.
Use transfer tape to move the vinyl to the wood board.
Press down well and your in loving memory wedding sign is complete.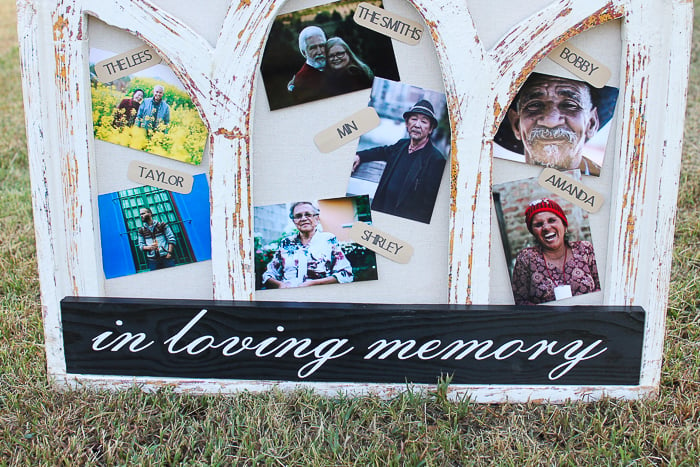 How to make a frame for your wedding memorial table:
Now that you have the sign, you can work on the frame. I chose this extra large vintage looking window but any frame will work here.
Add a backer and even some fabric to your frame. You can also remove the glass if desired. If the frame needs to be painted, complete that during this step as well.
Use paper, pens, and your Cricut machine to make name tags for your wedding memorial frame. You can use the cut file here to do that.
Then stick the pictures and tags onto the inside of the frame with adhesive.
Add the sign you made above and your wedding memorial frame is complete!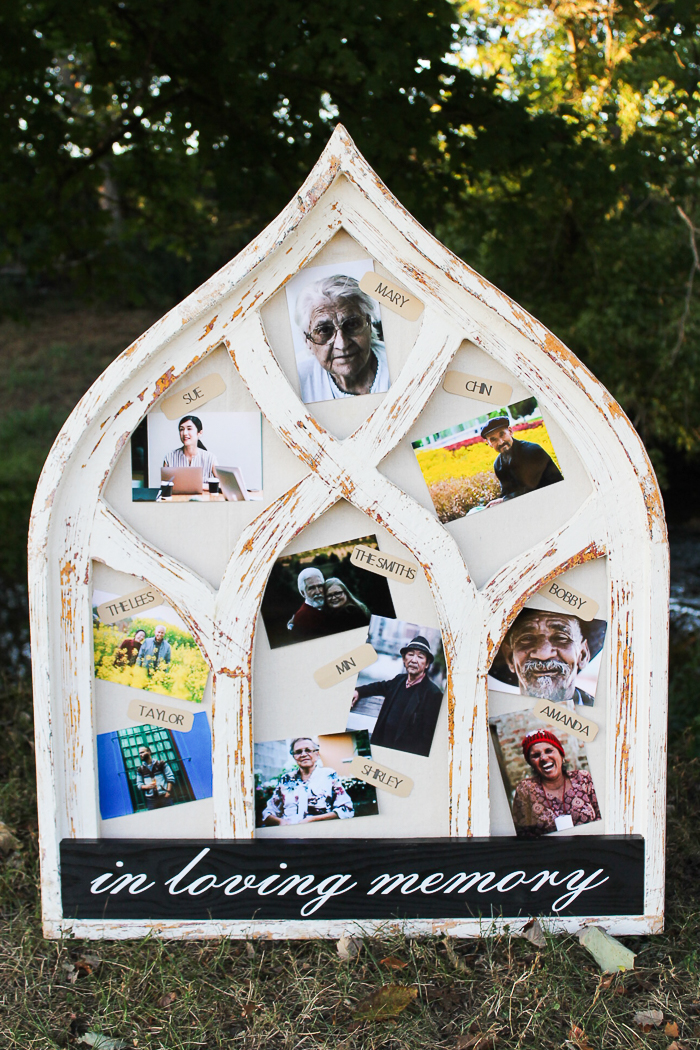 This project will be an amazing addition to your wedding memorial table! Add all of those that have passed and that you want to remember on your big day to your frame.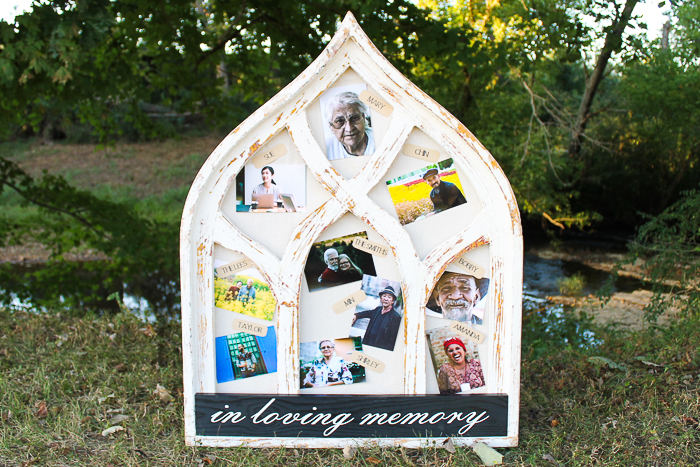 This is such a special way for the entire family to remember those that have passed. I hope you have enjoyed this wedding memorial frame and will consider adding your own version to your upcoming wedding!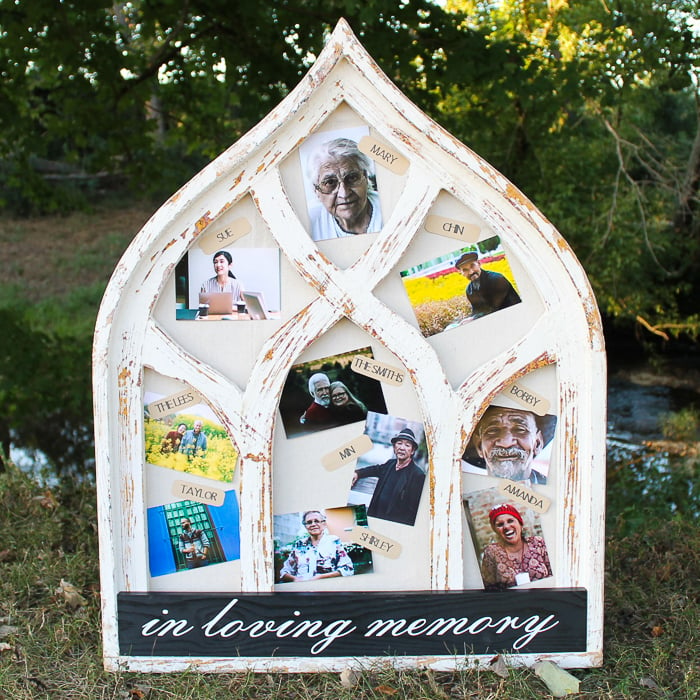 So, do you love this wedding memorial frame and want more ideas? Try the links below!