I am a huge fan of eco-friendly products. I have talked about it many times here on my blog. When I find a great source for these products I am always excited to share my find. Today I am going to share with you a tutorial for my Mason Jar Gift Wrap along with information about a wonderful company The Honest Company. Psst…to learn more about that ornament in the background of the picture below head over to Crafts Unleashed.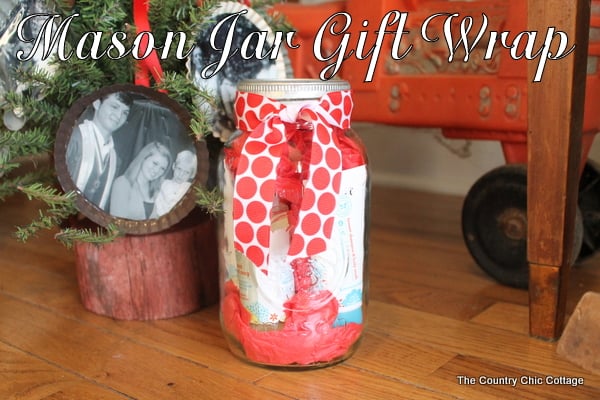 I received a package of trial size items from The Honest Company. The packaging alone was inspirational.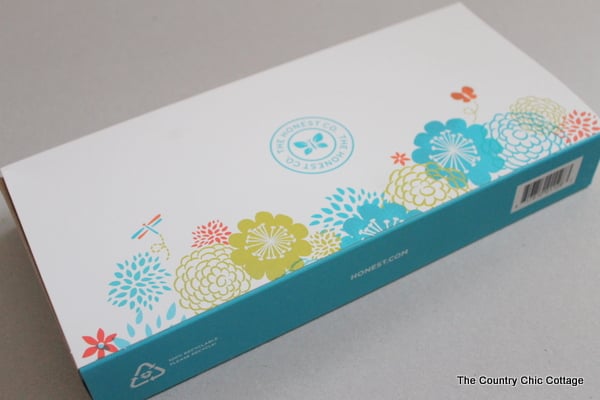 The contents were equally inspirational. They made me want to create. So I did! When I look at these items, all I could think of is what a great gift they would make. Either for Christmas, overnight holiday guests, hostesses, or any other occasion you could think of.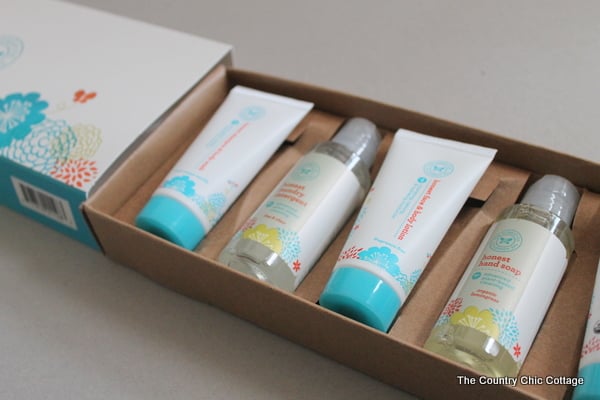 Most gift wrap looks amazing but is full of items that will end up in a landfill. A way to show off your eco-friendly gifts is to use eco-friendly packaging. I decided to use a
mason jar
to package up my samples from The Honest Company. I stuffed in some tissue paper.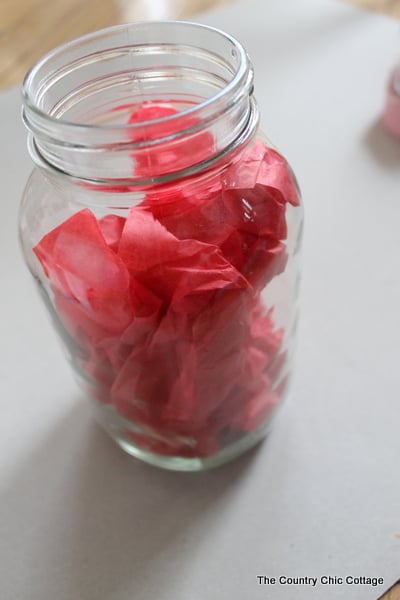 I used a dowel rod
to stuff it into the jar really well.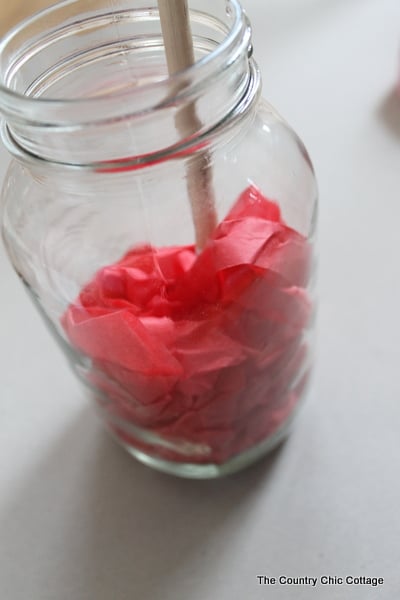 I then added all of the samples from The Honest Company.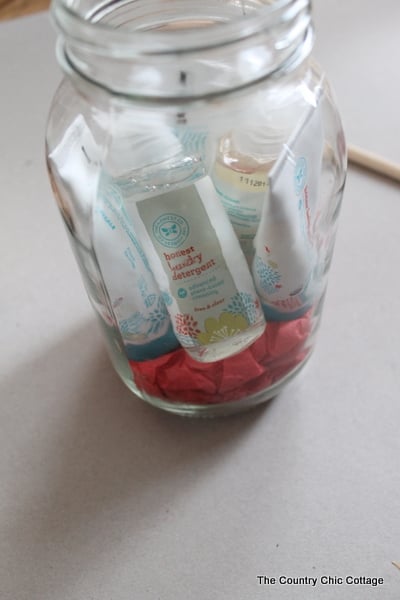 I used another sheet of tissue paper to stuff in the middle and on top.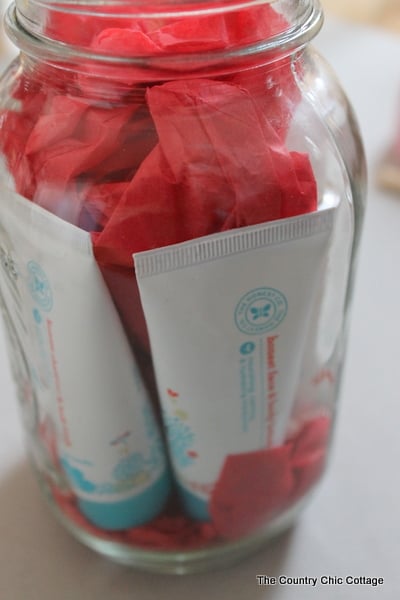 I added a stamped scrap piece of fabric and a silver painted jar band. I cut off all excess fabric.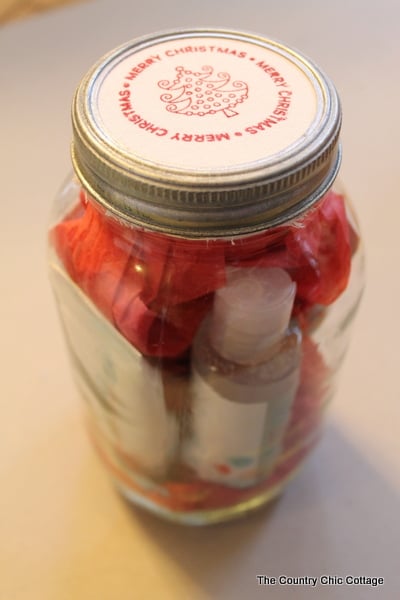 I then just tied it with a bow and it was ready for gift giving.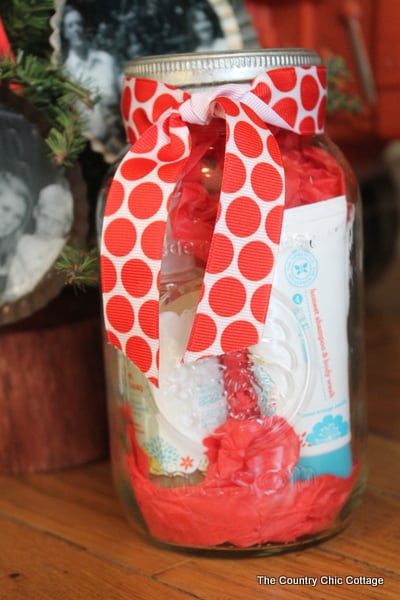 What a great statement this one will make under the Christmas tree! The products make a great gift and the wrapping can be reused in the receiver's home. Purchasing eco-friendly when we can is very important to our family. We have made a concentrated effort over the past few years to find sources for products that we both love and are good for the environment. The samples from The Honest Company are the perfect way to try out some products and decide if these are the right options for your home. They are also the perfect way to allow your gift recipient to try these products as well.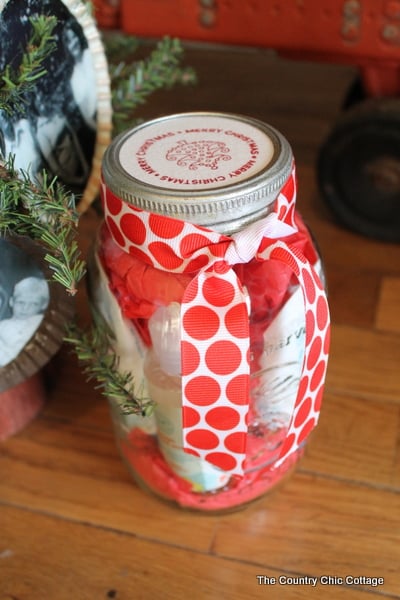 A Year of Jar Crafts
Sign up for our email list to get a FREE book with an entire year of jar crafts! 12 months, 12 crafts, tons of fun!