It is time once again for Craft Lightning and I am kicking things off with this plaid ornament that you can paint yourself. If this is your first time here, Craft Lightning is where we post crafts that take 15 minutes or less all week. You can see an original idea from me each day as well as crafts from our blog partners at the bottom of each post. So read on to see how to make this plaid ornament then scroll to the bottom of this post for more great quick and easy holiday crafts.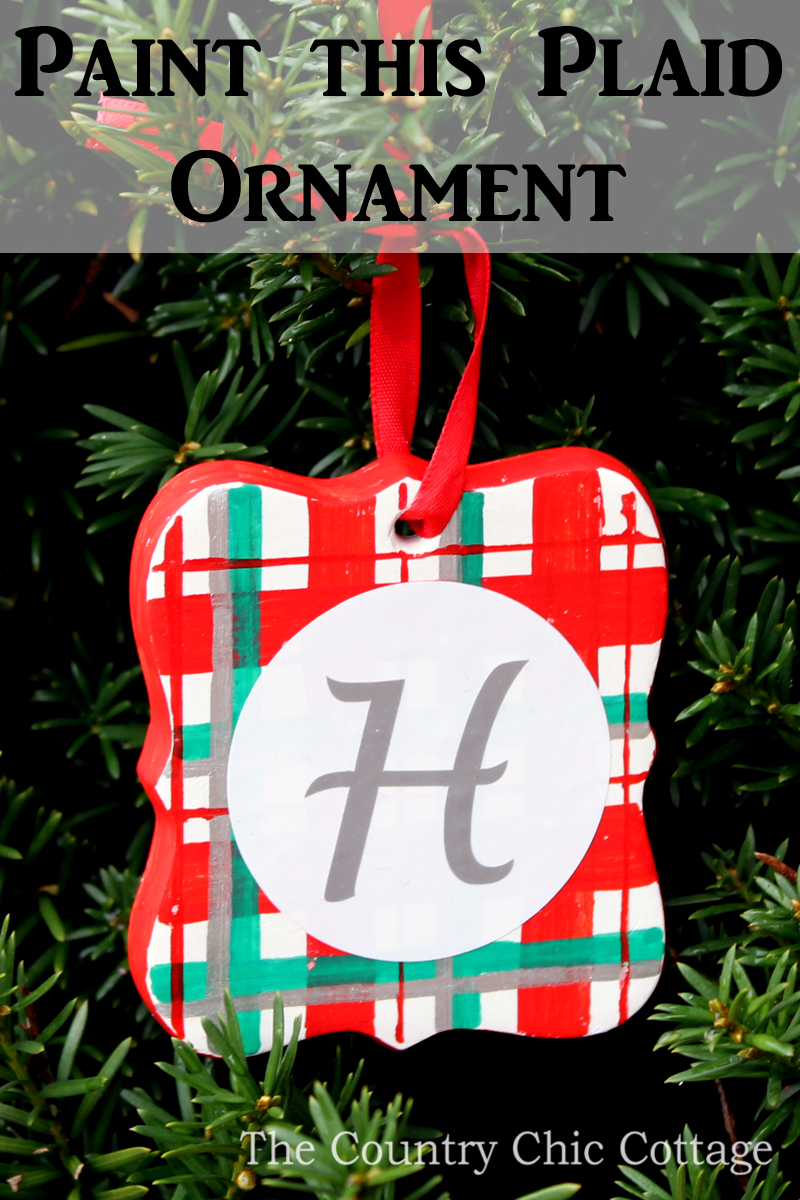 Supplies needed to make your own plaid ornament:
Some links may be affiliate links which means you do not pay anymore.
Paint pens in a variety of colors and widths
Ruler
Vinyl for the monogram
Craft Cutter or another way to cut the vinyl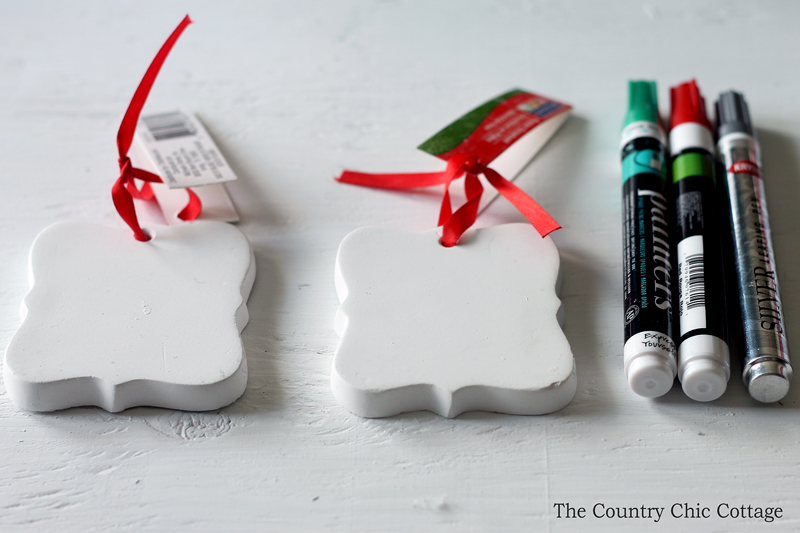 Painting plaid onto your ornament is simple. You just use a ruler and various widths of paint pens. Older children can even learn this easy painting technique.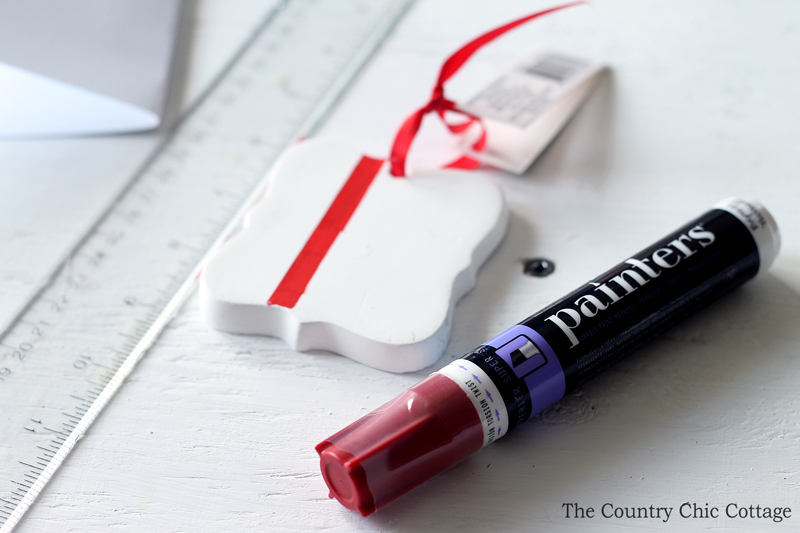 I started with a wide red paint pen and made lines in both directions as shown below. I did not plan out my plaid ahead of time but did use the ruler to roughly measure and make sure the lines were approximately evenly spaced. TIP: The paint pens dry quickly but make sure the lines are dry before laying the ruler over the top to paint the next line.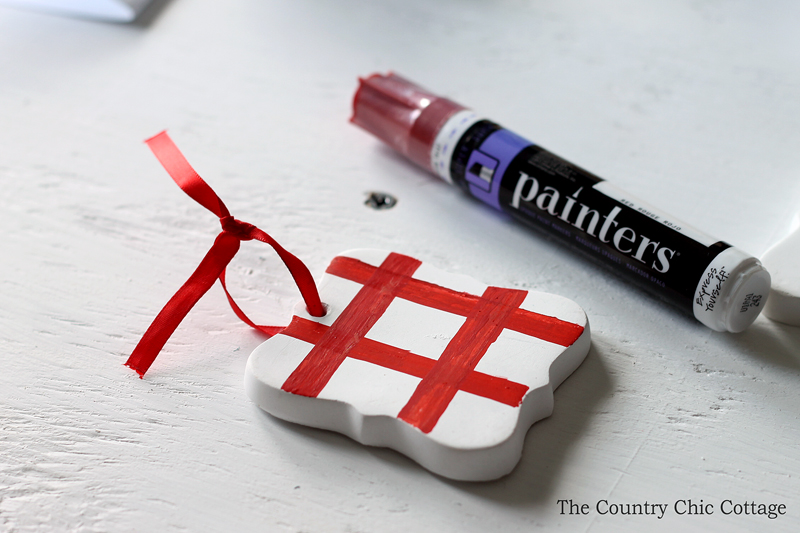 I then used a medium point paint pen in green. TIP: Be sure to wipe off the edge of the ruler after painting each line. The edge will get dirty and ruin your ornament!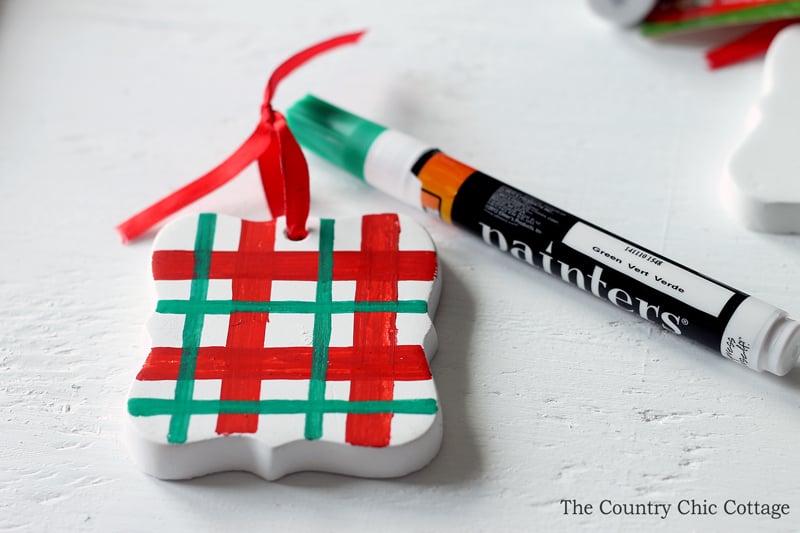 I then used a metallic silver and this one has a chisel tip. I did these lines right next to the green. You can play with the placement of your lines and even the angle of holding the pen when making ornaments like these.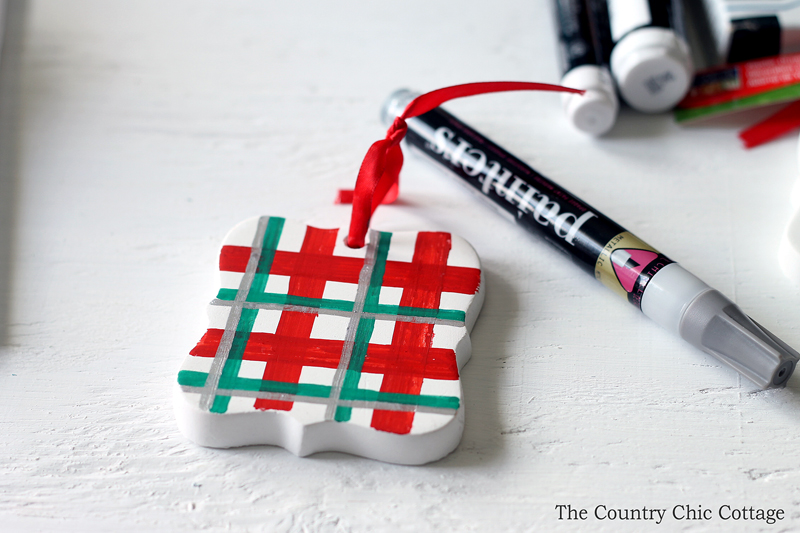 I finished up with a fine tip red and a few skinny lines. You gotta love a touch of plaid on your tree!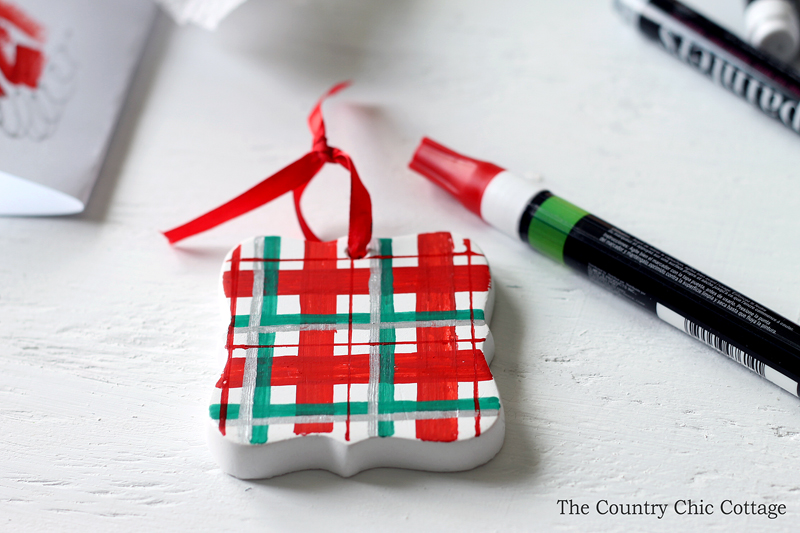 I used the wide paint pen to finish off the edges and make the ornament look more complete. Allow everything to dry completely before continuing. You can add a spray sealer to the surface to protect your paint job at this point.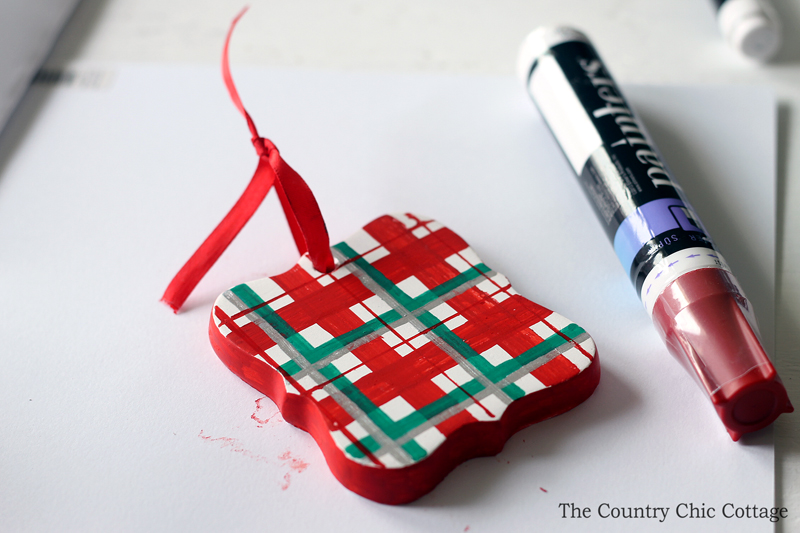 I then wanted to add a little something to the center of the ornament so I grabbed some vinyl and my craft cutter. You can also use a craft knife or scissors to cute out your vinyl.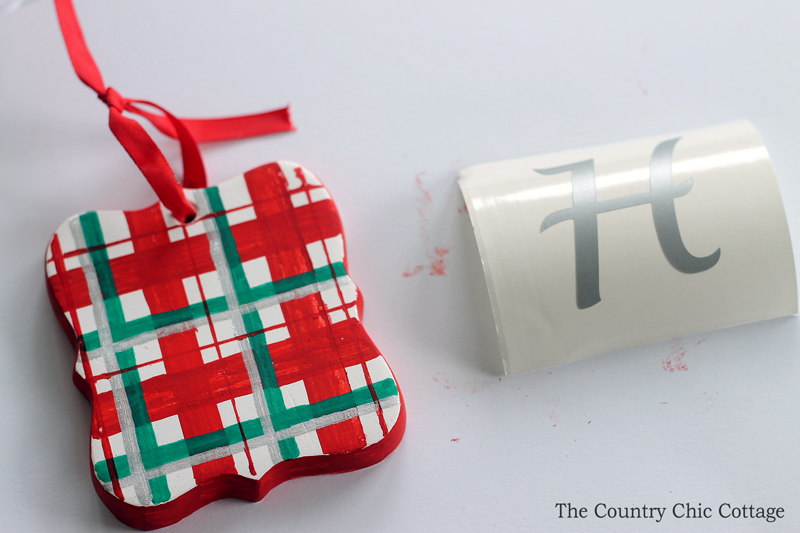 I added a circle and an "H" to the center in vinyl and this ornament was ready to hang on the tree.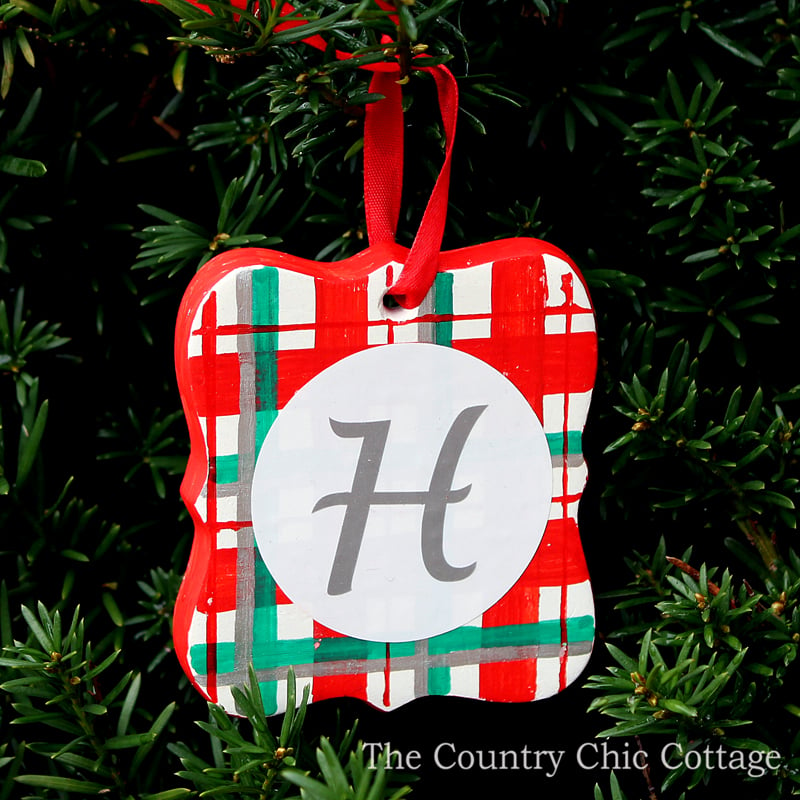 Add this plaid ornament to your holiday crafting list. You can make this fun project in minutes! Make several and have a plaid tree this holiday season.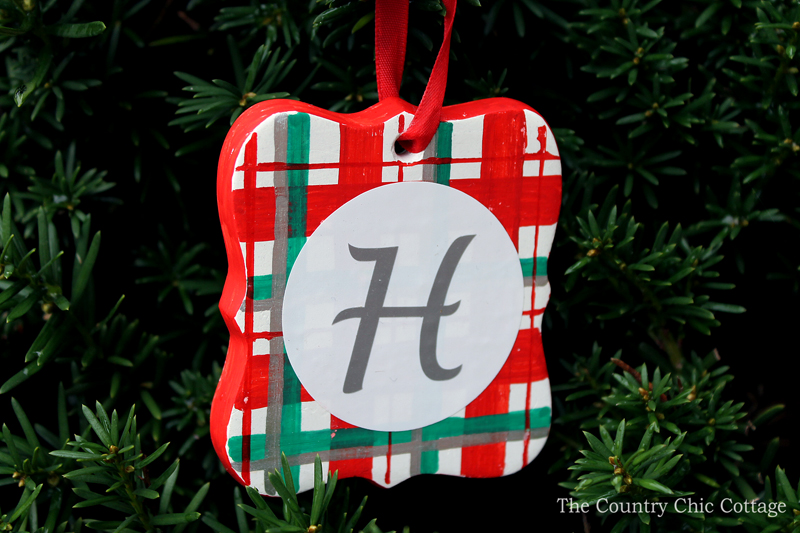 Want more quick and easy holiday craft ideas? We have more crafts below that can be made in 15 minutes or less. Start with these fun wood slice ornaments from Ginger Snap Crafts!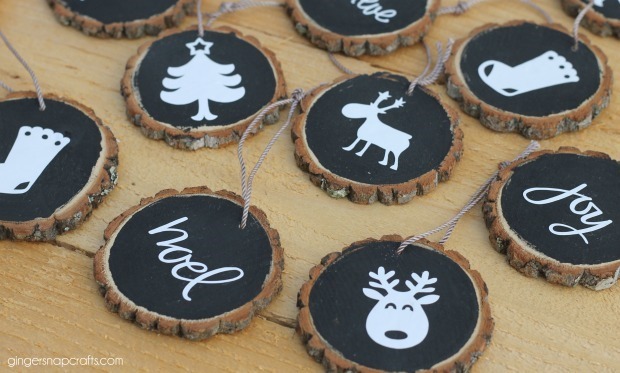 Make simple hexagon gift tags like these from Underground Crafter.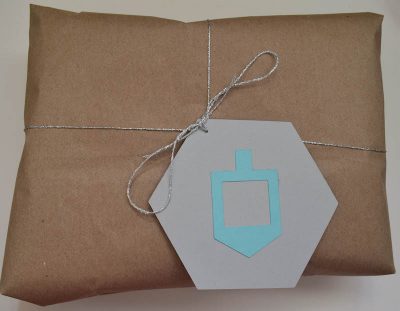 Make your own stamps for some fun holiday gift wrap as shown below from Nap Time Creations.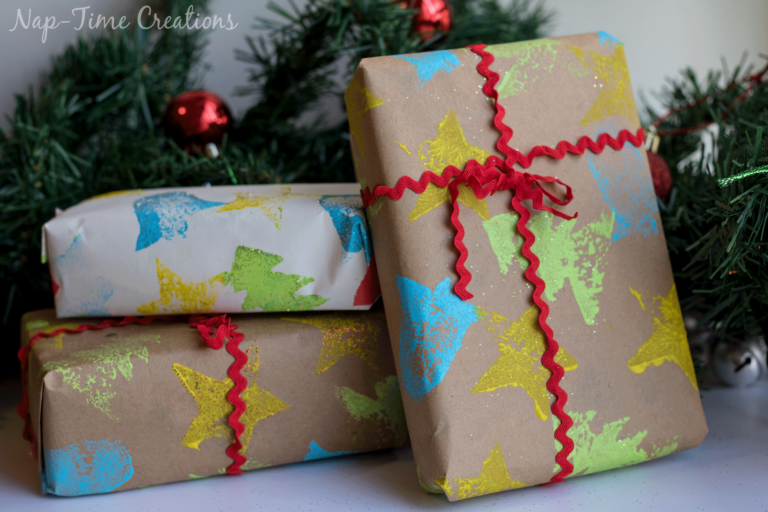 Add balsam fir and cinnamon sticks to these cute Christmas Tree sachets from My Mom Made That.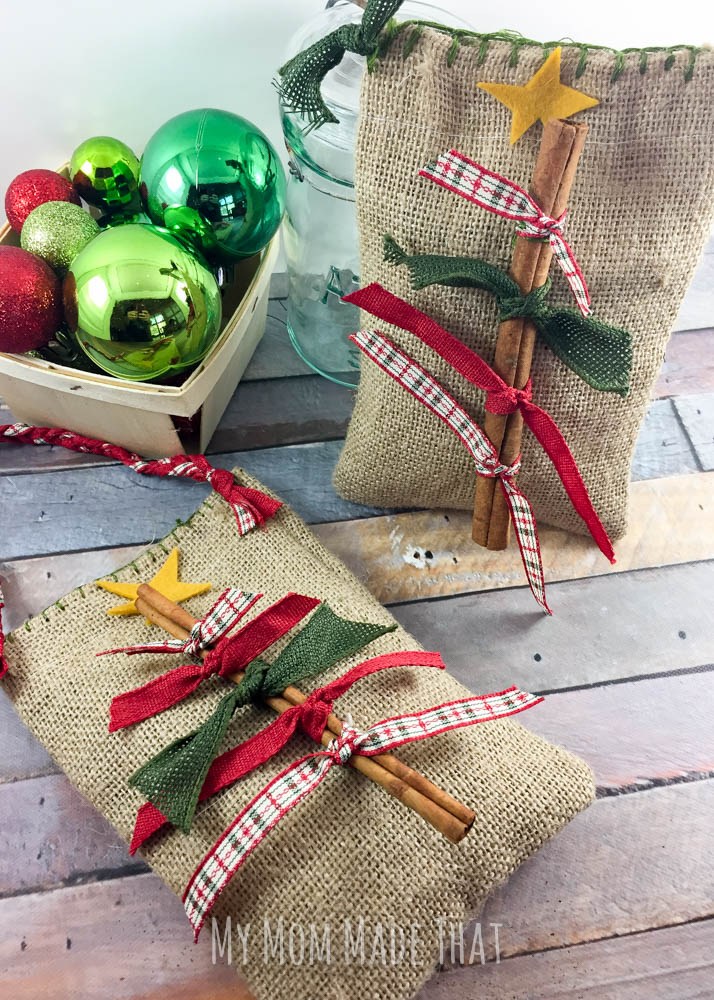 Love this rustic Christmas sign from Here Comes the Sun.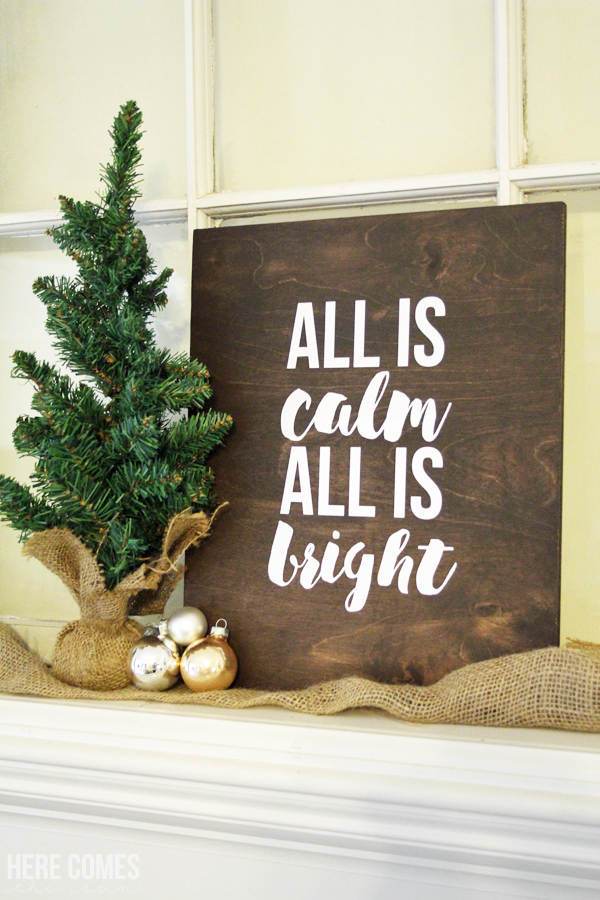 And this adorable DIY modern clock from Frenchie will keep them on their toes!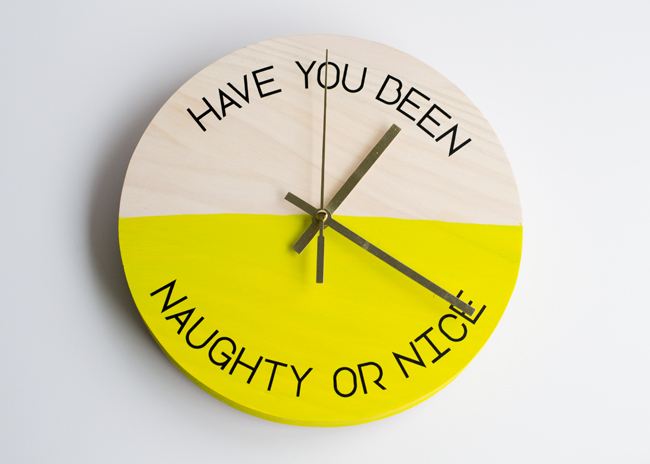 Paint a plaid ornament or make any of these other great crafts in 15 minutes or less. Crafting for the holidays can be quick and easy with our ideas. Stay tuned for more all week!