Looking for some scarecrow craft ideas for fall? We have 12 amazing crafts for you below. Give a few of these a try for your fall home decor or as crafts with your kids. You will love the results! Scarecrows can be a fun and whimsical addition to any home in the fall. Plus making your own fall crafts is a fun project that anyone will love.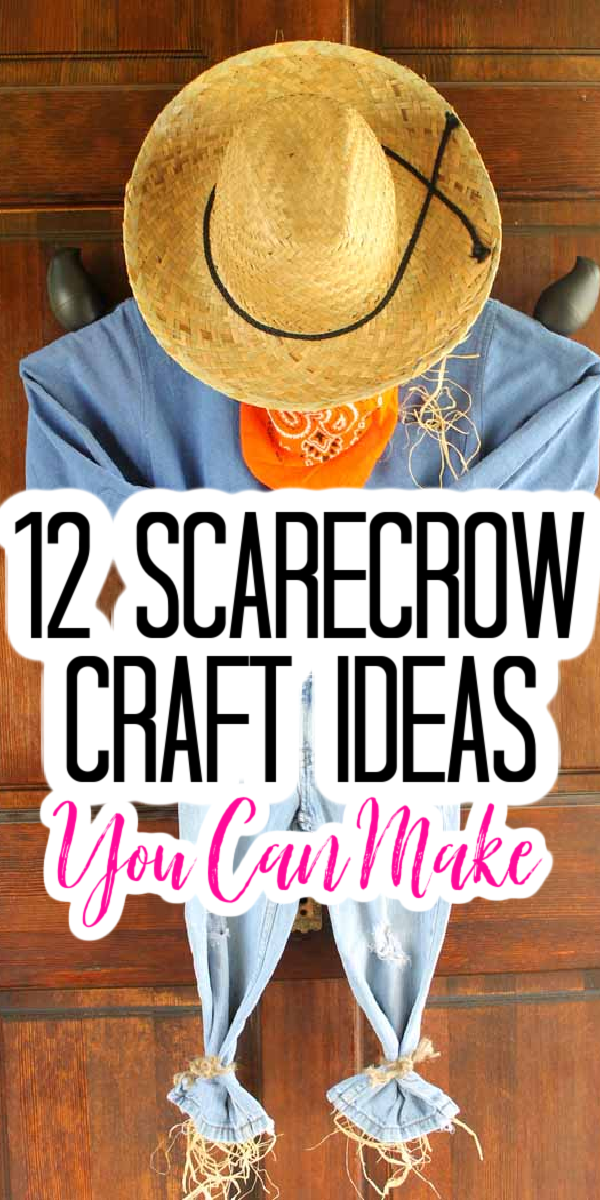 Scarecrow Craft Ideas
Click on the links below to be taken directly to the craft ideas. The instructions on how to make each one will open and you can pin, print, or bookmark from there. Y'all enjoy these fun scarecrow craft ideas!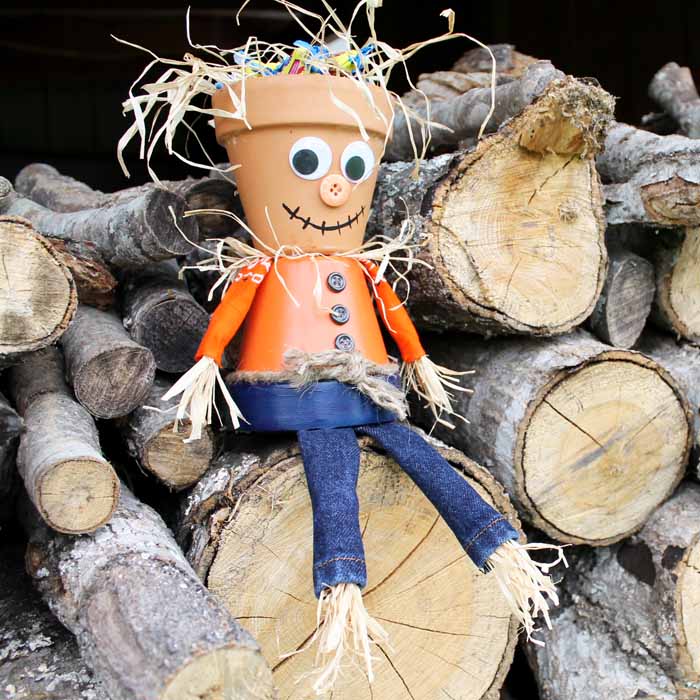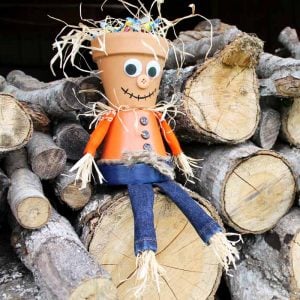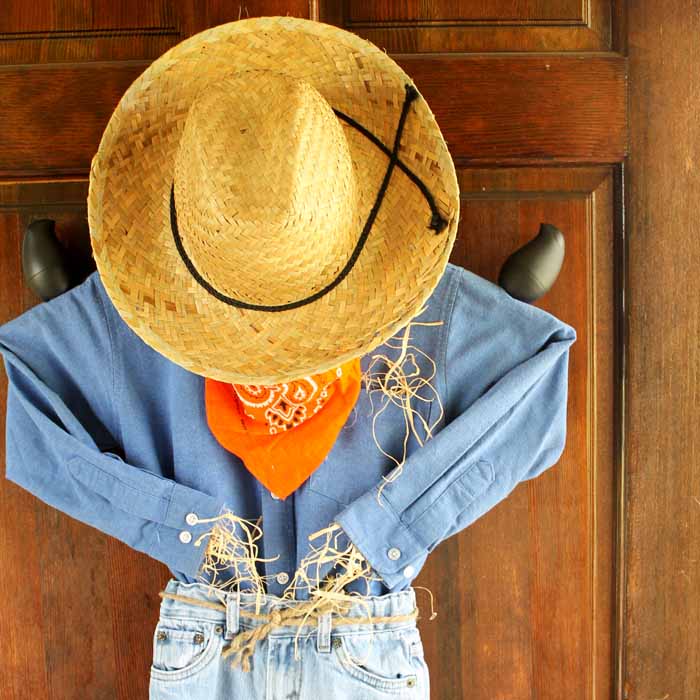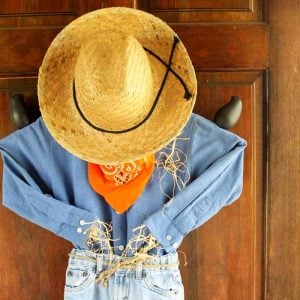 Scarecrow Wreath
You can make this scarecrow wreath idea in minutes with a few supplies!
Read More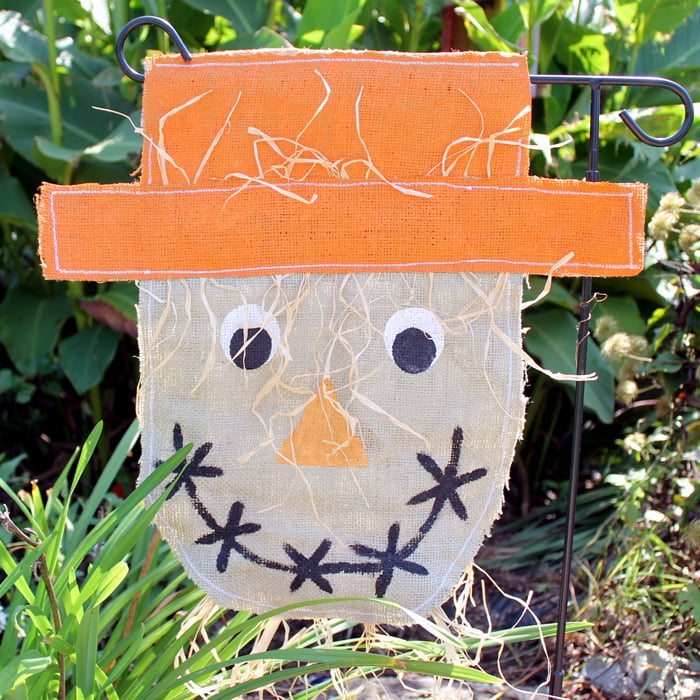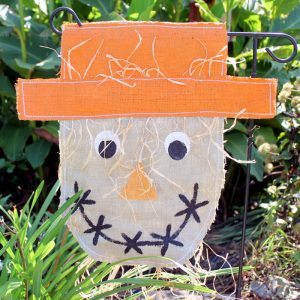 Scarecrow Garden Flag
Make this fall garden flag for your outdoor decor this fall.
Read More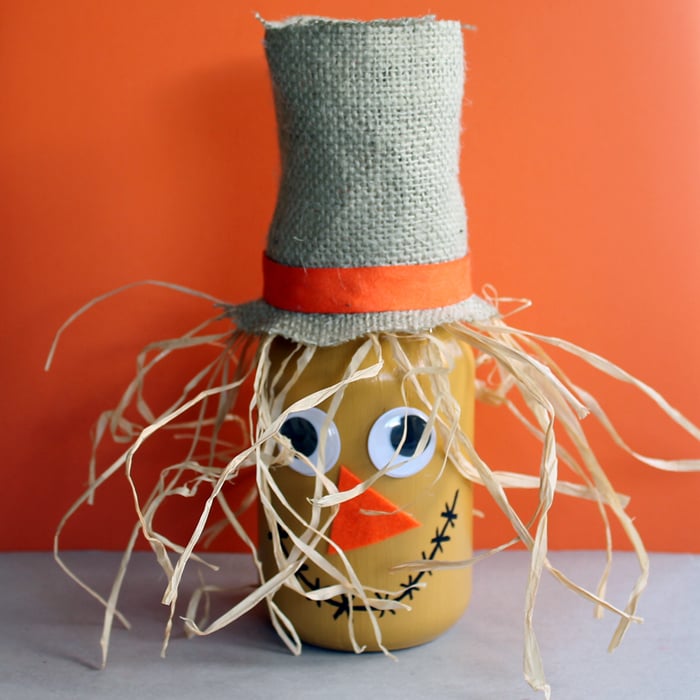 DIY Scarecrow Mason Jar
Make this cute scarecrow from a mason jar then add a gift inside for a neighbor!
Read More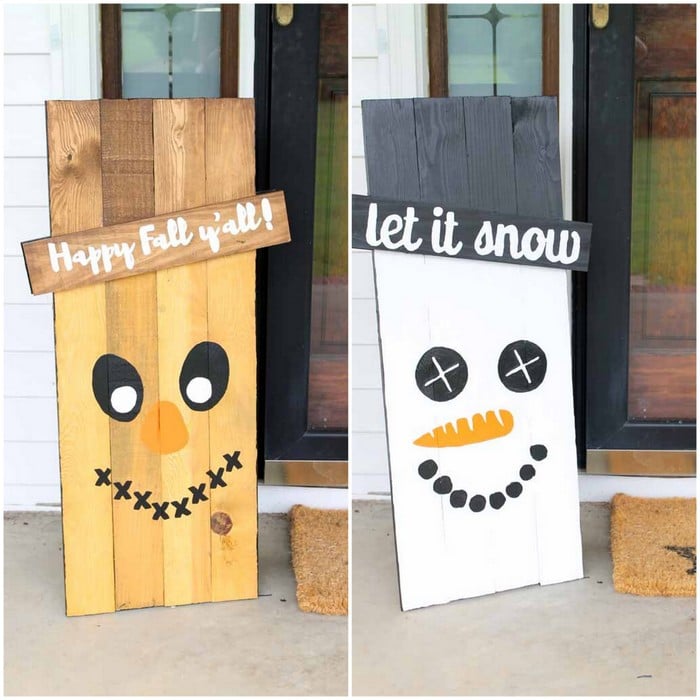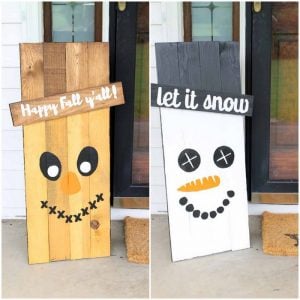 Reversible Snowman Scarecrow
Make DIY reversible holiday signs in minutes with this tutorial as well as printable template.
Read More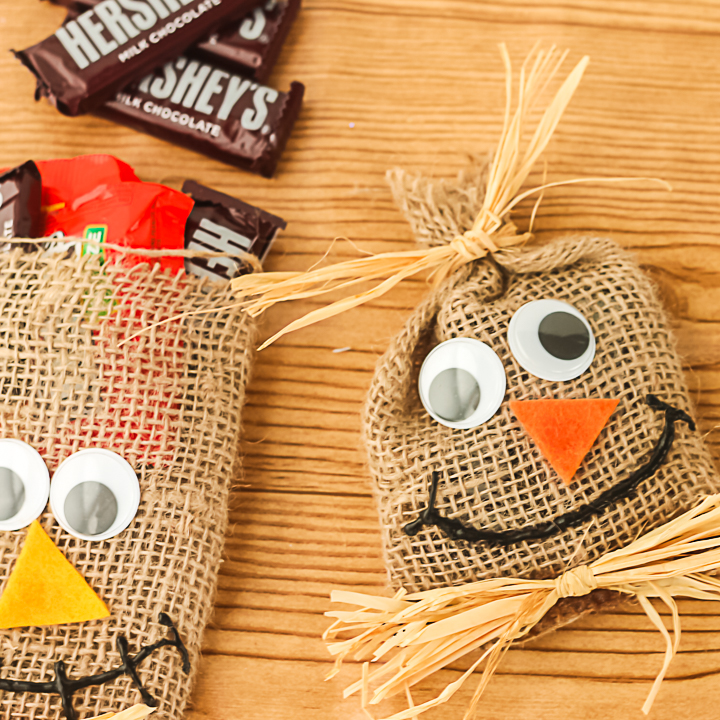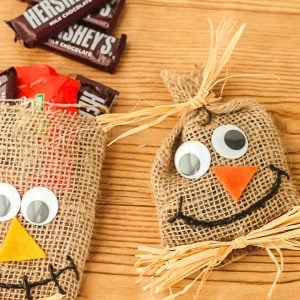 Scarecrow Treat Bags for Halloween
These Halloween goodie bags are easy to make and the kids will love to get their candy in a scarecrow themed bag.
Read More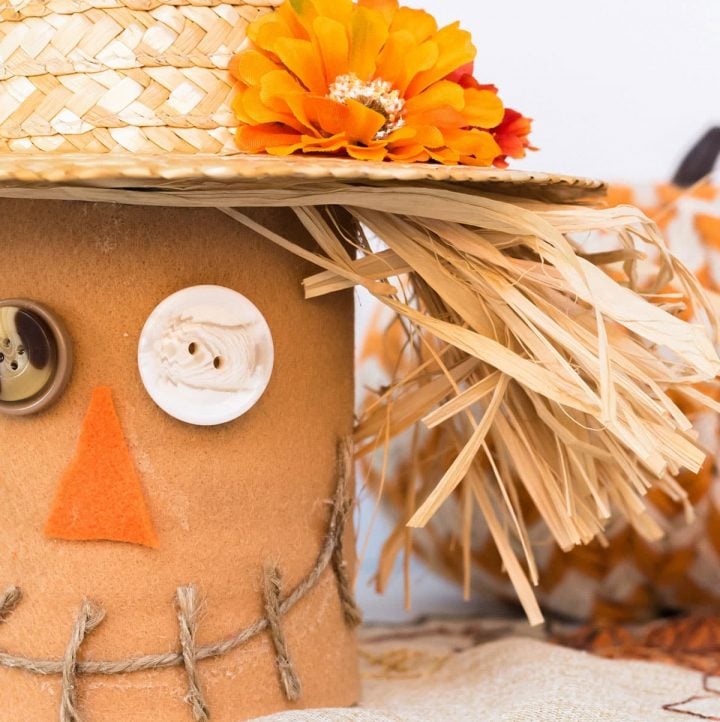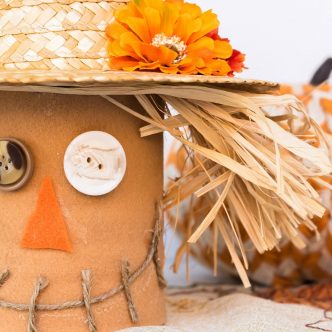 Coffee Can Scarecrow
A coffee can becomes the cutest scarecrow around with this craft idea!
Read More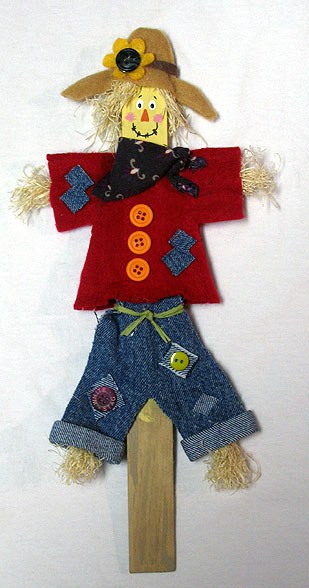 Paint Stick Scarecrow
Turn a paint stick into a fun kids craft with these instructions.
Read More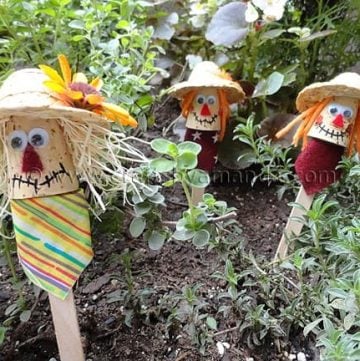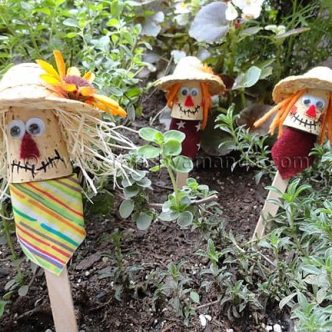 Wine Cork Scarecrow
Save those wine corks to make scarecrows with the kids this fall.
Read More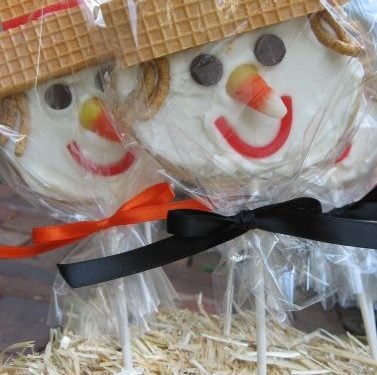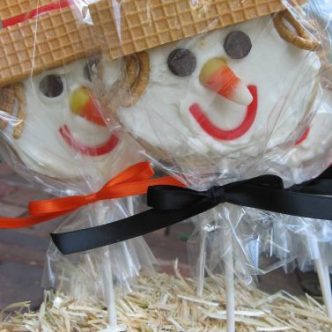 Scarecrow Cookies
Give your little ones a treat with these scarecrow cookies!
Read More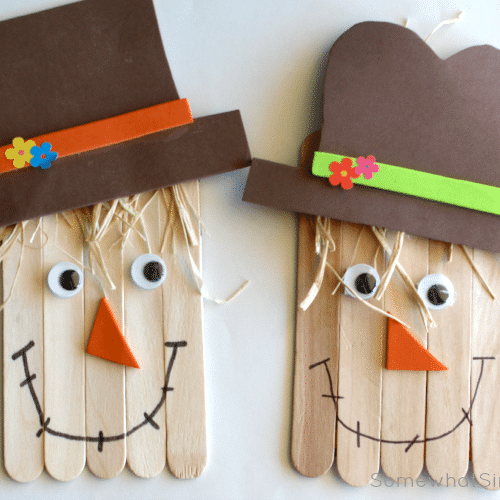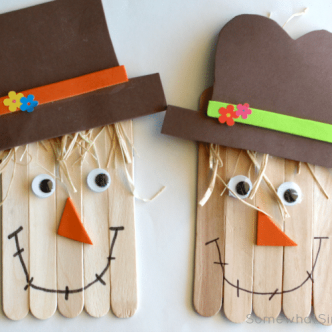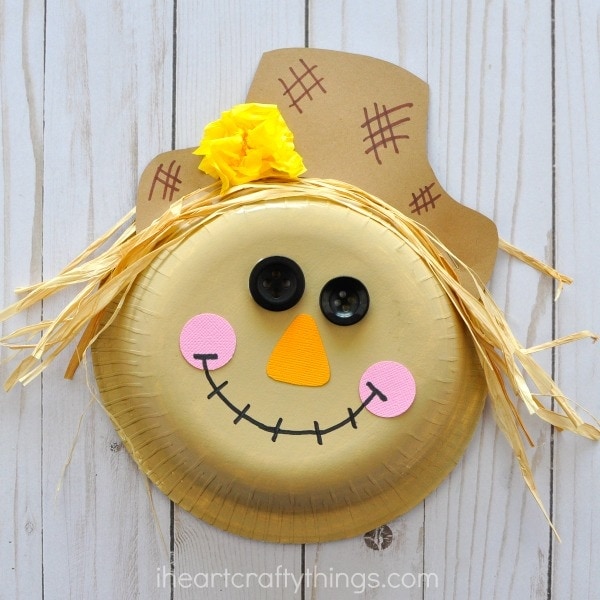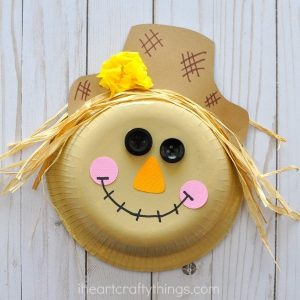 Paper Bowl Scarecrow Craft
Turn a paper bowl into a scarecrow for a frugal craft the kids will love.
Read More
Are you ready to get crafty for fall? These scarecrow craft ideas should put you in the right direction. There is just something about a scarecrow that makes me happy! The quirky smile, the messy hair, or maybe that floppy hat? At any rate, these crafts are sure to make you smile as well.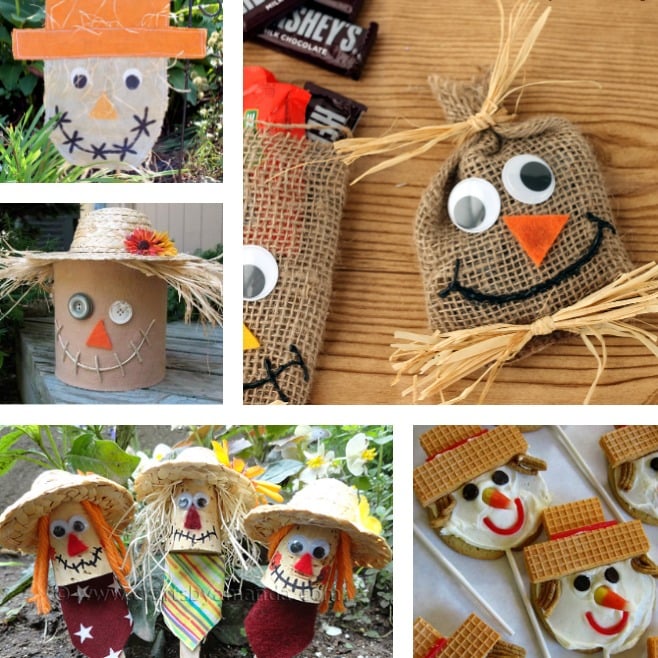 Give a few of them a try for your home or as crafts with the kids. If you are not a fan of making a scarecrow for your home and would rather buy one, we have some options for you there as well! Click around on the widget below to see the scarecrow options on Amazon. Remember when you click a link below you will not pay anymore. Happy shopping!
Now you have tons of scarecrow options for your home this fall! Make one of these scarecrow craft ideas or purchase a fun scarecrow for your fall home decor. You are sure to love that whimsical smile either way!