Organizing school supplies at home has never been easier–especially with this DIY school supplies organizer! These modern farmhouse style metal storage containers with faux concrete are perfect for an easy craft at home. Start the school year off with this simple school supply organizer ideas!
For more school crafts to do with your kids, then be sure to check out my fun list of Over 40 Back to School Crafts. Easy crafts to do at home are rewarding, cost-effective, fun, and simple to customize with your own elements and materials.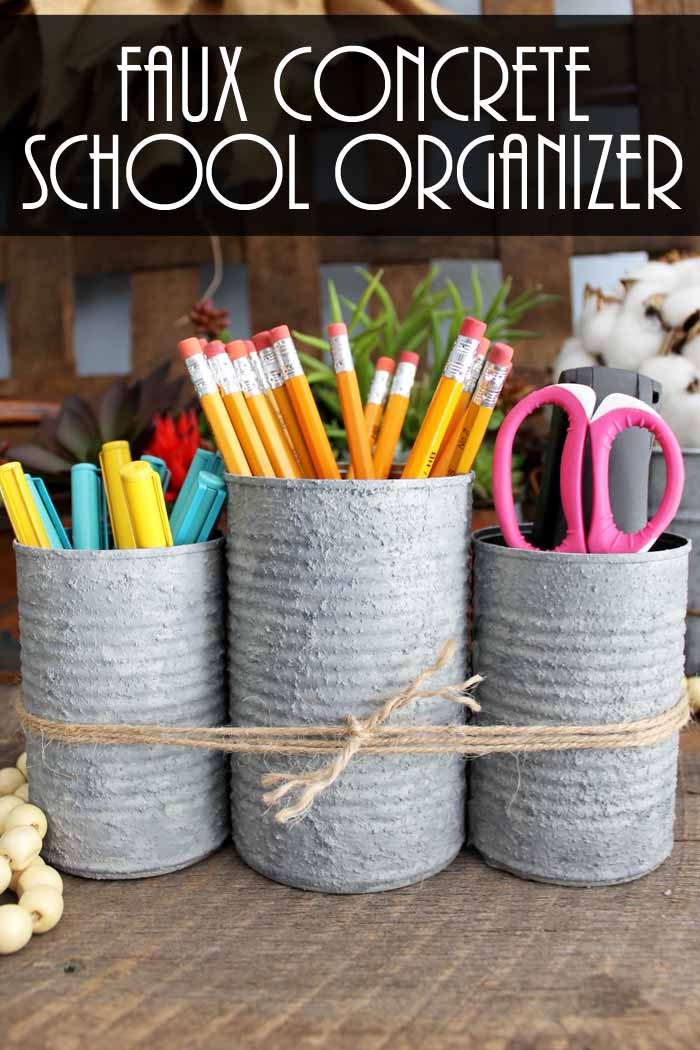 Make Your Own DIY Faux Concrete Metal Storage Containers
Home storage containers can be created out of basically anything. For this DIY school supplies organizer, I used simple tin cans from different canned goods from our pantry!
What I love most about these farm-style easy containers is the DIY faux concrete finish which gives them a modern farmhouse look which is so adorable if you love that type of style. Pair these metal storage containers with other farmhouse storage ideas like organization for the mudroom, a DIY farmhouse utensil holder, and other rustic farmhouse decor ideas that can be great for both indoors and outdoors!
Supplies Needed
Some links below may be affiliate links which means you don't pay anymore.
Tin Cans: You can use any kind of tin cans for these school supplies organizers! If you open up some tin cans for dinner, then be sure to save them so you can use them to create your own rustic metal storage containers!
Faux Concrete Paint Finish: This is one of my favorite paint finishes! The faux concrete paint finish look just like the real thing you will hardly believe it is just paint. The texture is super porous and just like concrete! If you cannot find it online, then you can probably find faux concrete finish at most craft stores.
Pouncer Brushes: These brushes are a great way to make sure the paint finish spreads in a thin even layer. You can even built texture by layering the paint with the brushes.
Twine: Twine is used to tie all of the school supply containers together for extra decoration! Get creative and use any kind of string. I like twine because it is durable.
Hot Glue and Glue Gun: The hot glue adheres all of the cans together so that they are in a set so all of your school supplies can stay in one spot.
Note: Be sure to keep in newspaper or paper towels lying around to clean up any messes! You can even get creative and add gold flakes to the containers!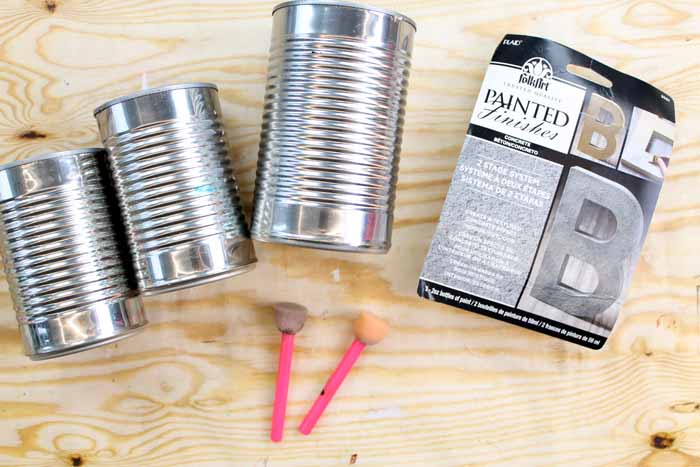 This school supply organizer is super easy to make. I did a quick video below to show you just how to make your own.
How to Make Your Own Classroom Storage Bins
Can't watch the video or miss some of the steps? Here is a quick rundown of the process for you as well.
Wondering how each coat is supposed to look and can't see in the video? Here are the cans after one coat of light paint. (NOTE: This is still wet.)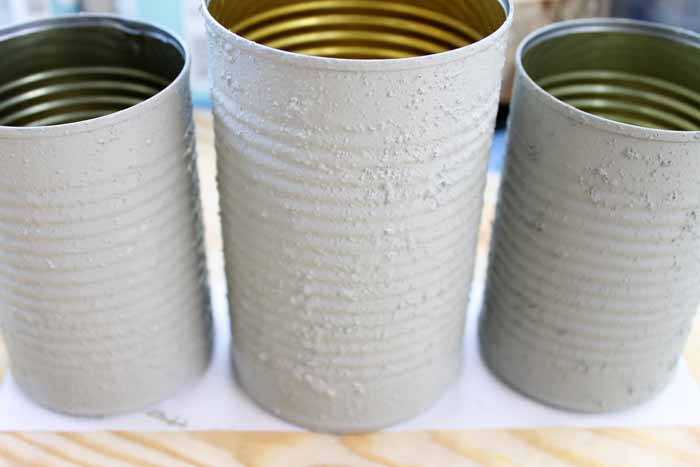 Step One
Start with clean dry cans with the labels removed including any residue.
Next, use a pouncer brush to apply one coat of the light-colored faux concrete paint to each can. Allow the first layers to dry compeltely.
Step Two
Now, add a second coat of the concrete paint with the pouncer brush. Immediately, go over the light coat with a little fo the dark coat and with it in slighty until gently mixed.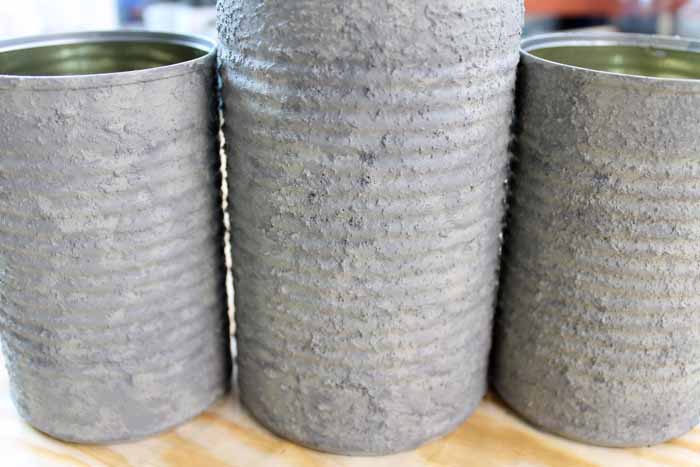 Above are the cans after the second coats with the light and dark paint. Again, these are still wet; however, you can see the effect that this paint has on your surface. It is just gorgeous and really looks like concrete!
Be sure to watch the video because it really helps with this step! Watch how I work the two paints together on the cans.
Step Three
Continue to add the coats of paint until the three cans are complete. Allow the cans to dry until no longer wet.
Once the cans have dried, which can take from an hour to three hours, add a little bit of hot glue in between each can on the sides to hold them together. The cans will be formed in a row.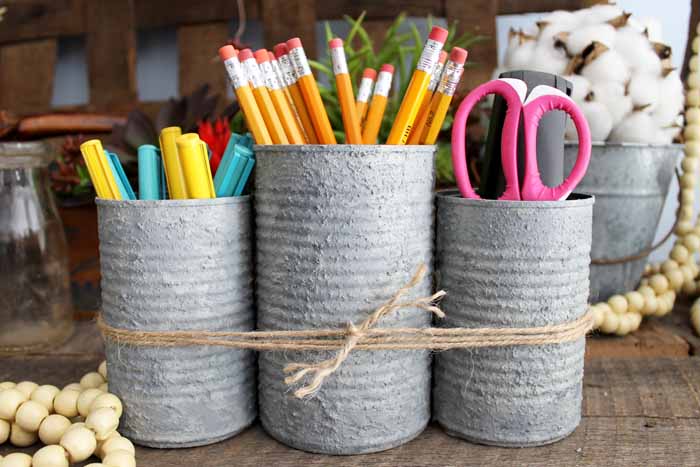 Step Four
Finally, wrap the DIY school supply organizers with the twine all the way around a few times. Tie a knot in the front with the twine.
Enjoy! Your modern farmhouse style metal storage containers for school supplies are ready to be used!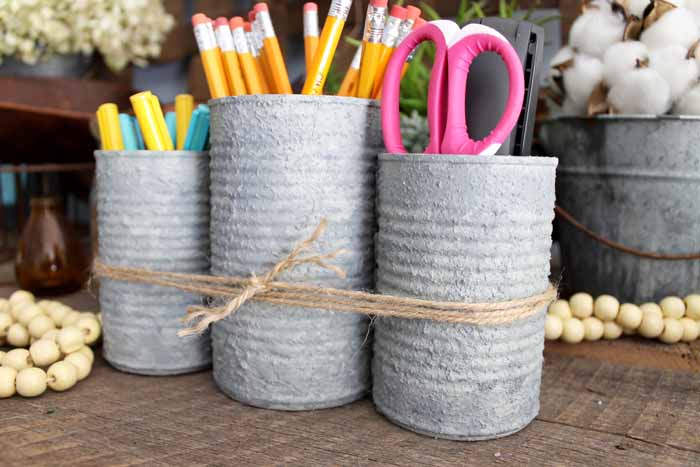 I added in a few school supplies to my organizer however this one would look amazing in a home office also.
How to Use
These school supply organizers can be used for so many different things!
Create these containers to give as gifts for Teachers' Appreciation Week, during the holidays, or just because! You can also use these storage containers to store all of your supplies in your office or home classroom.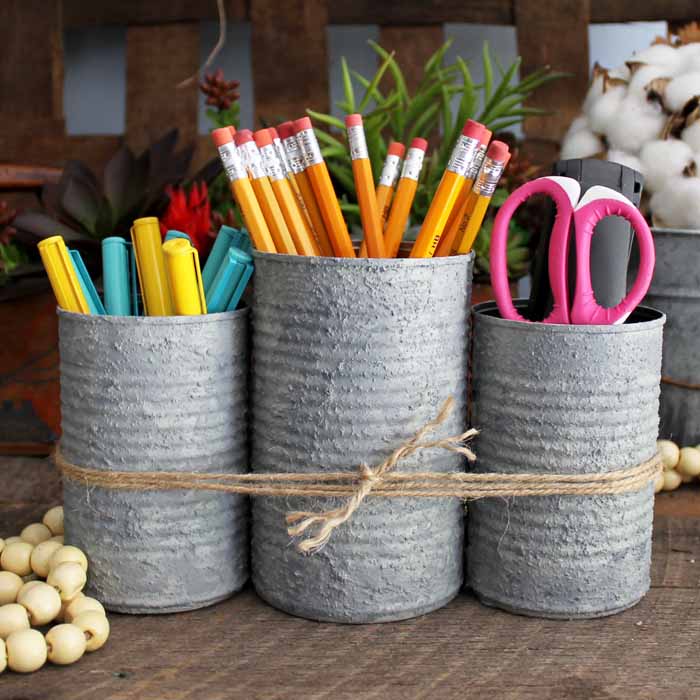 Like This Idea for DIY School Supplies Organizer Ideas? Check Out More Ideas Below!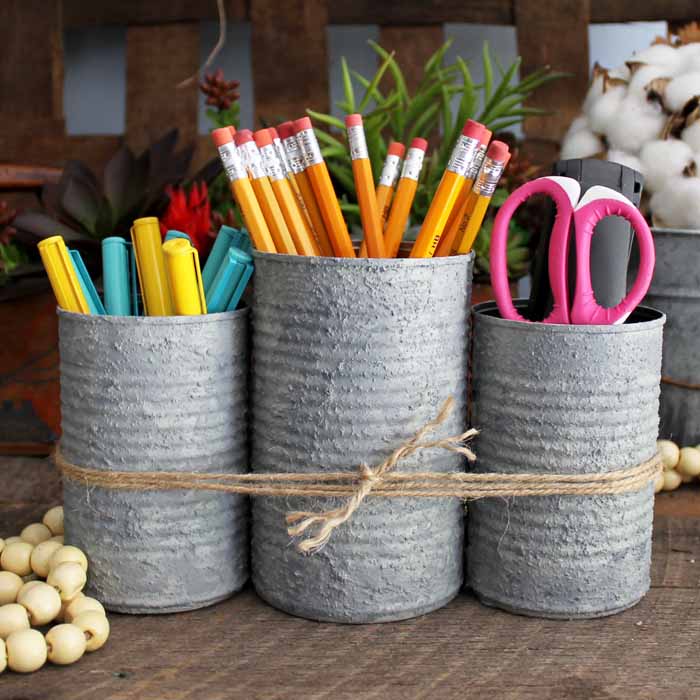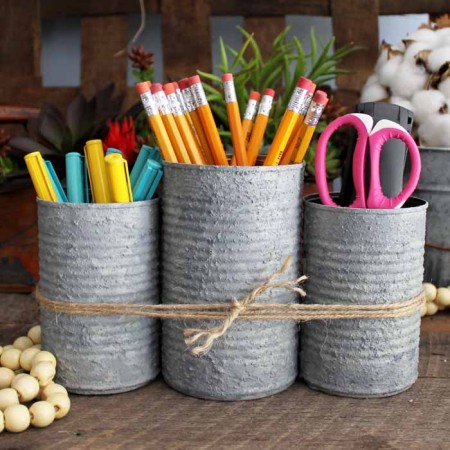 Easy DIY School Supplies Organizer: Farmhouse Style with Faux Concrete
Supplies
3

tin cans

Faux Concrete Paint Finish

pouncer brushes

Twine
Instructions
Start with clean, dry cans with the labels removed.

Use a pouncer brush to apply one coat of the light colored concrete paint that is in the package. Allow that to dry completely.

Add a second coat of the light concrete color with the pouncer brush. Go over the light coat with a little of the dark coat and work it in slightly. This is where the video is really helpful!

Continue until all three cans are complete and then allow them to dry.Once dry, add a bit of hot glue between each can to hold them together.

Then wrap all the way around with twine a few times and tie off in the front.Y
Tried this project?
tag us to show off your work!
More Back To School Projects
Now lets see what our blog partners for today have in store for Craft Lightning. Remember all of these are back to school projects that you can also complete in just 15 minutes or less. Start by using some duct tape to spruce up school supplies with Life Sew Savory.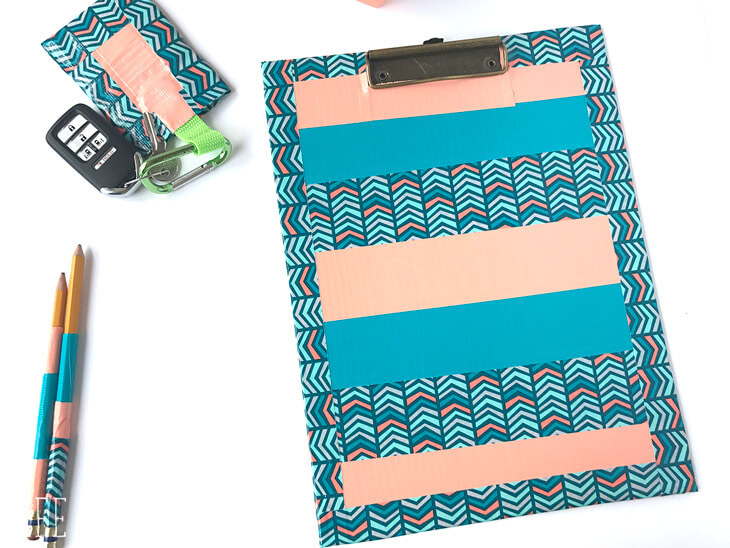 Have trouble getting the kids up and around? Try this chalkboard clock from Cutesy Crafts to keep them on schedule.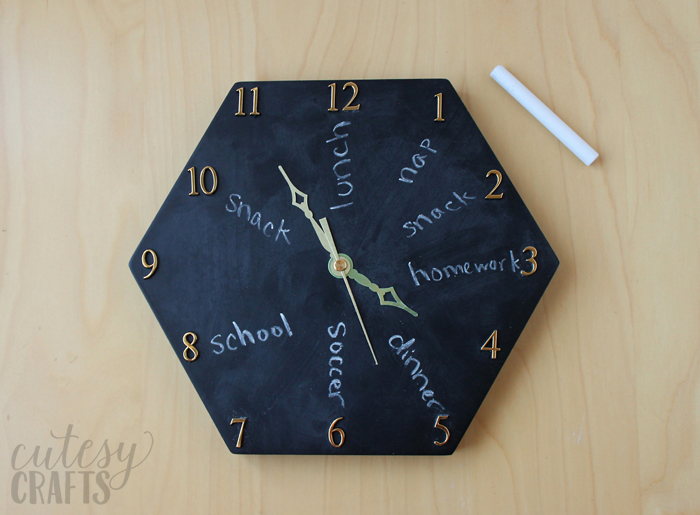 Don't send them to school with plain school supplies! See how to make this mermaid notebook over at Mad in Crafts.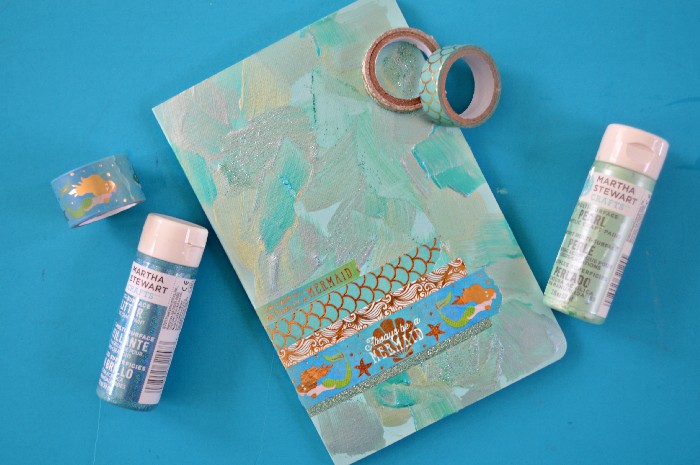 Love flamingos? 100 Directions has three great flamingo back to school projects that you don't want to miss.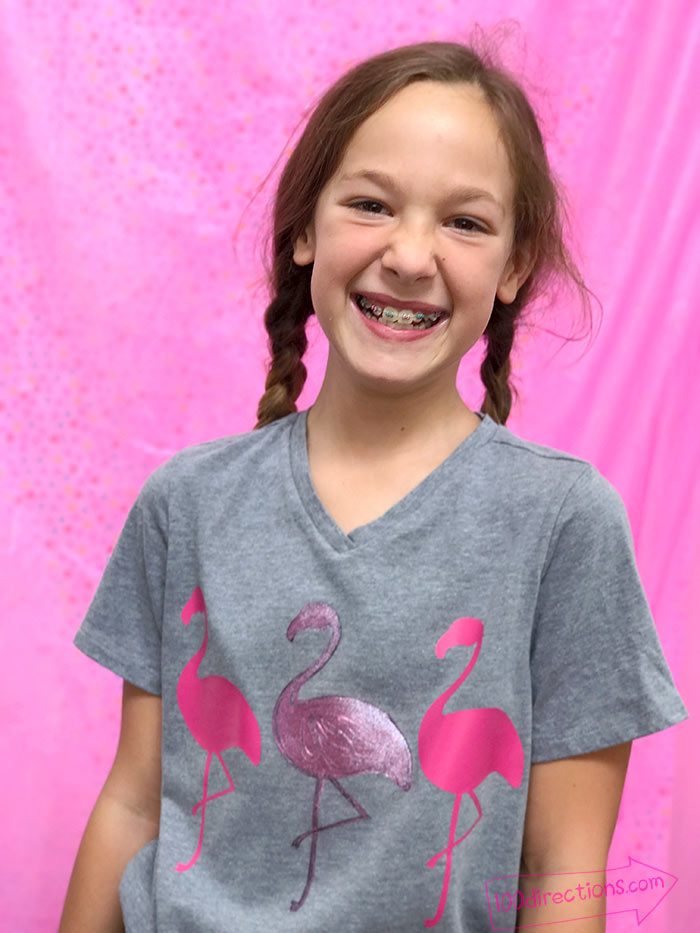 Next we have a fun tassel that can be added to a backpack, pencil pouch, or anything else! They are easy to make with this tutorial from Dragonflies and Lillypads.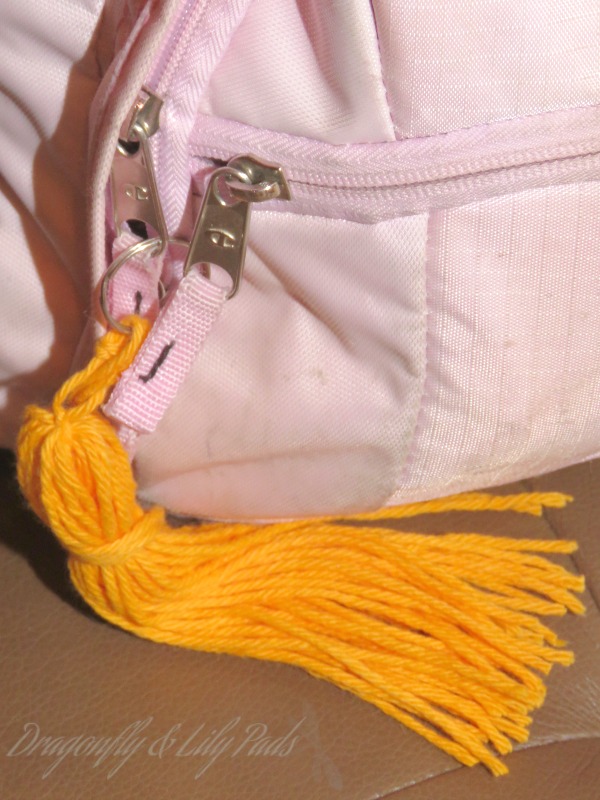 Adding pipe cleaners to a notebook is easy, quick, and inexpensive. See how over at My Very Educated Mother.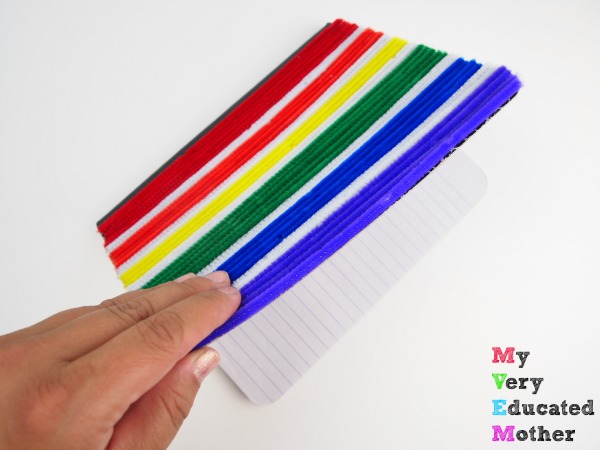 Our guest co-hostess is Happy Go Lucky and she is creating personalized pencil pouches today.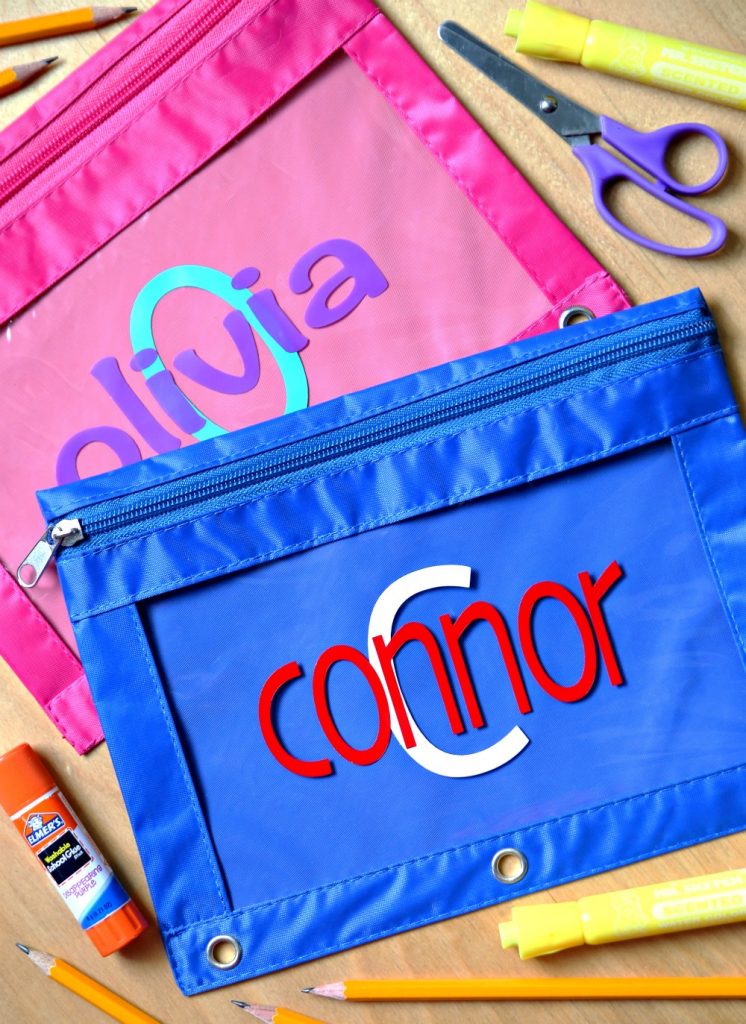 Finally, my long time co-hostess for this series is 30 Minute Crafts and she made these great THINK classroom letters.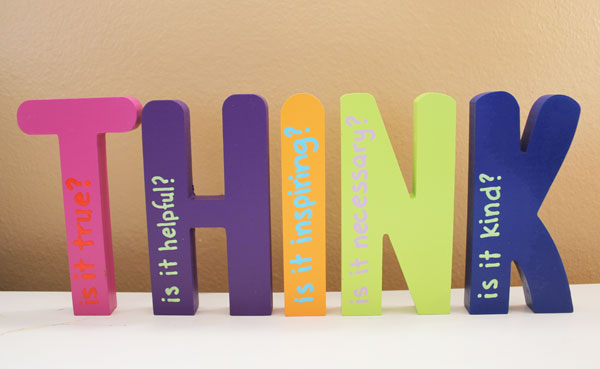 Make a school organizer or any one of these other back to school craft ideas. You are sure to love the results! So which will you be making this year?