I have wanted to create a shabby starfish for sometime. One of those ideas that gets in my head and won't go away. I finally completed this project and am sharing all of the details below so you can make your own!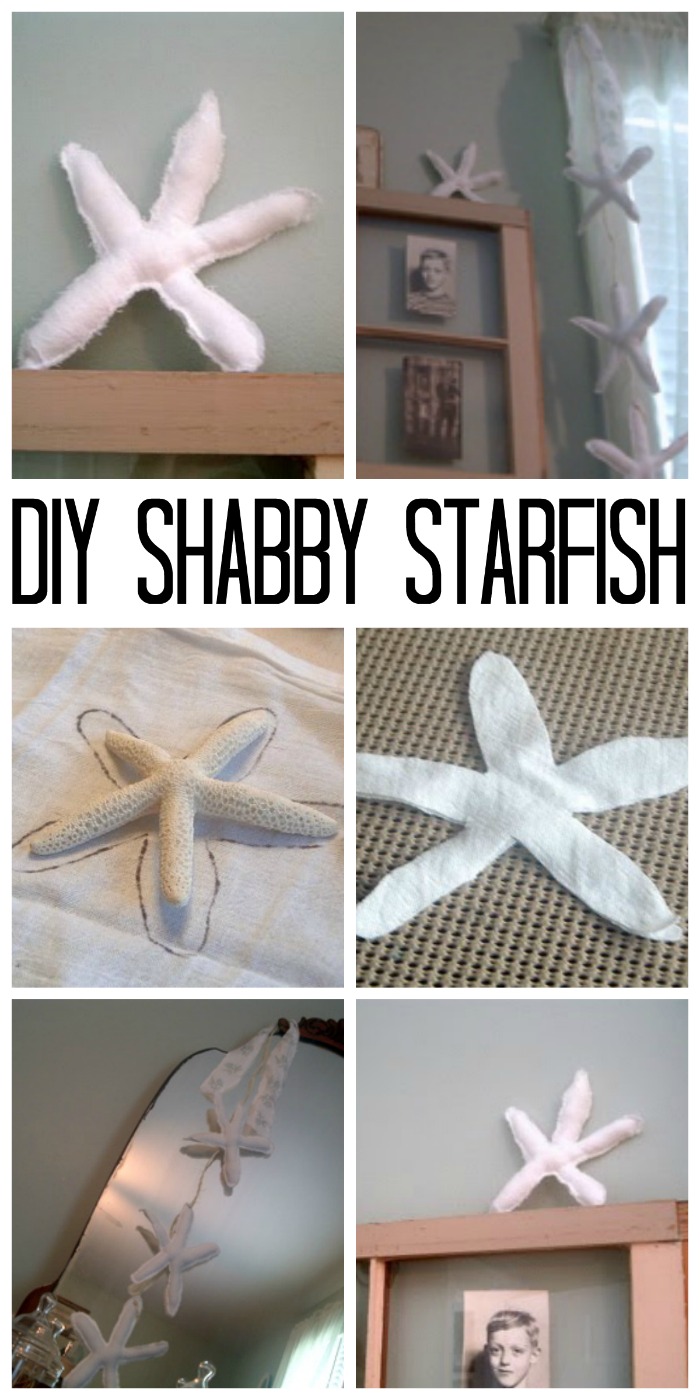 I took a piece of a tea towel I had leftover from a pillow project. Traced around one of my real starfish and cut out two pieces.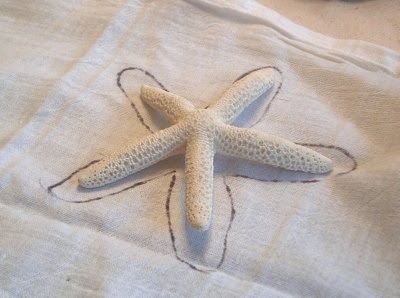 1) This does not have to be perfect (obvious from the pic huh??).
2) The bigger the starfish the easier this will be.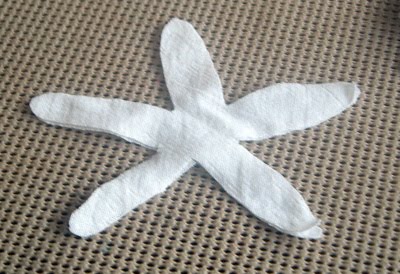 Take your two pieces to your sewing machine. I used a zig zag stitch about 1/4″ or so from the edge. Sew all the way around and leave a small opening. Stuff and then sew up the opening. You will want a stuffer tool or the eraser end of a pencil to get in those long arms. I left the raw edge all the way around. I think that is the charm.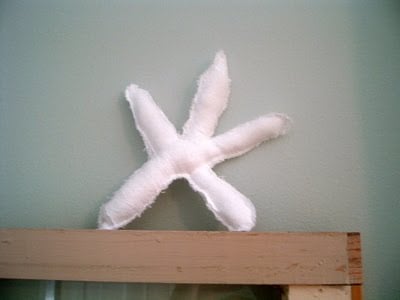 See he is all shabby with his raw edges fraying. And he looks fabulous perched on my window.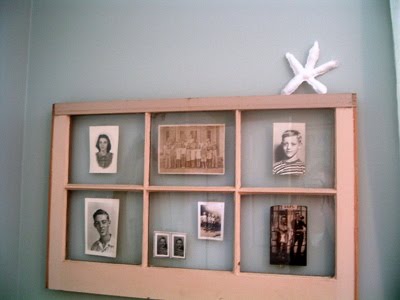 A new (and ca-ute) starfish for the cost of a scrap piece of tea towel? Yes this one was a success!
So this one looked so good why not go for a trio?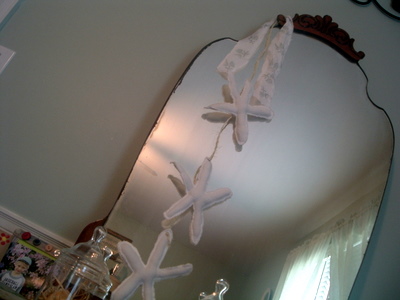 I made three as I described above. I am lucky enough to have a cropadile that will punch holes in fabric and add fabulous grommets. If you don't have one, just get a hole in 'em any old way. They are shabby after all. I strung them together using some twine and added a shabby strip at the top.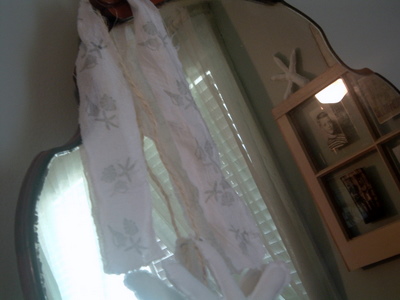 Yes just a strip of that tea towel with some beachy stamps on it. This string of starfish is going to look great at my cabin on the river.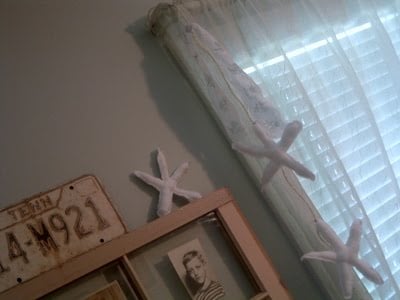 Or maybe I should make more for my house?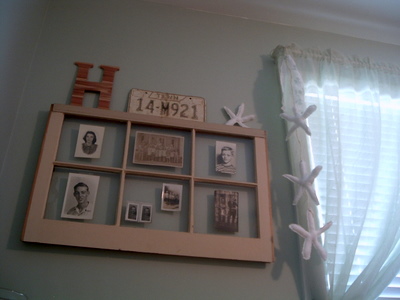 Shabby starfish make me smile! I hope they made you smile too!