Is Siser Brick HTV for you? Have you ever wanted your HTV to stand out on your project? Then this may be the product you have been looking for. Today I'm testing out Siser Brick HTV, it's 6-8x thicker than regular HTV to give you that stand-out detail you're looking for.
Looking for more info on using HTV? Learn all about it here.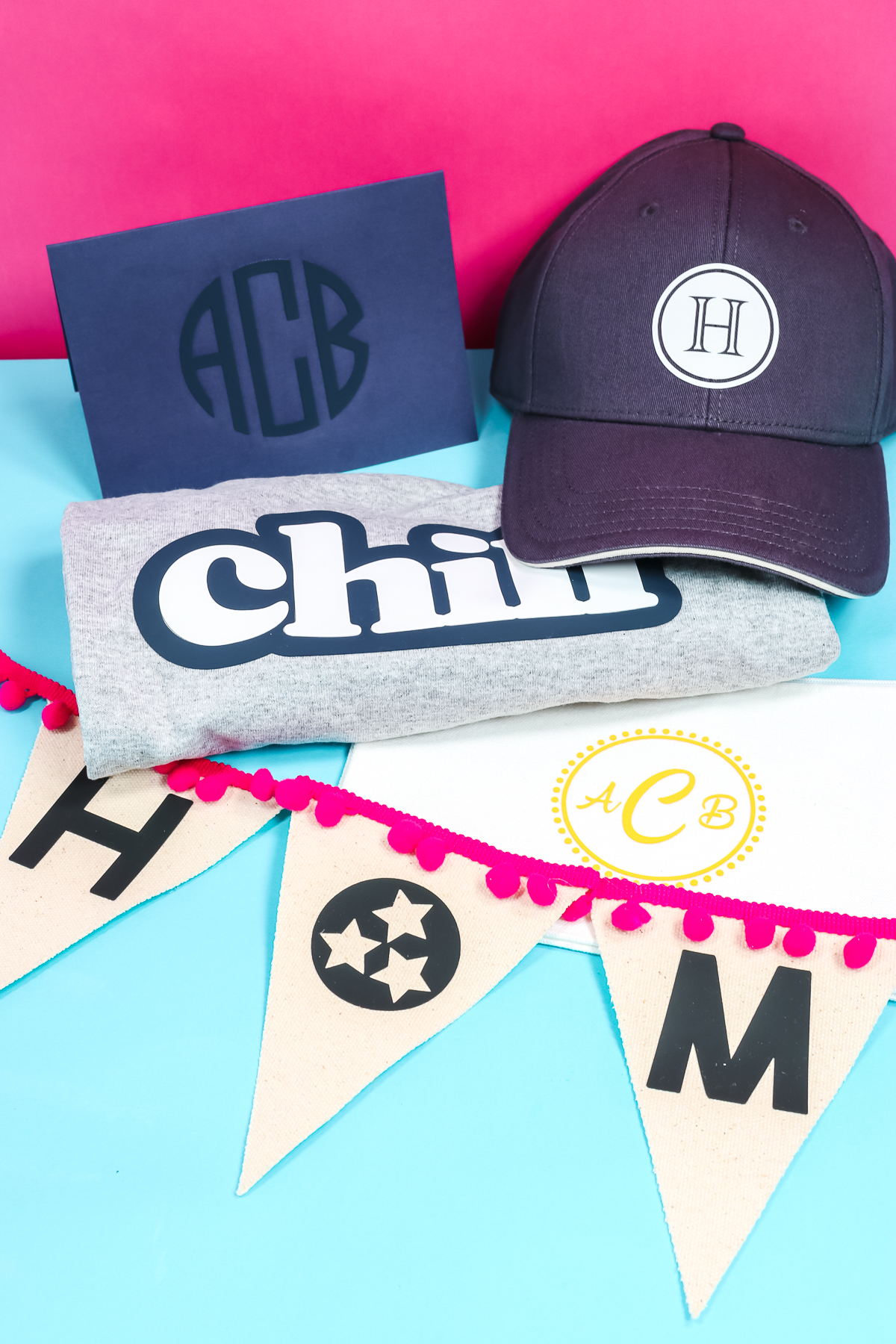 What is Siser Brick HTV?
Siser Brick is a thick HTV material. When I say thick I mean, really thick. I would say it's 6-8x thicker than normal HTV. Because it is so thick it really stands off the surface of your project. If you've ever used Puff HTV, Siser Brick HTV is similar in the way it stands up off the surface. However, the application process is just like regular HTV.
You can watch me use Siser Brick HTV and make all of these projects by clicking play on the video below.
Supplies Used: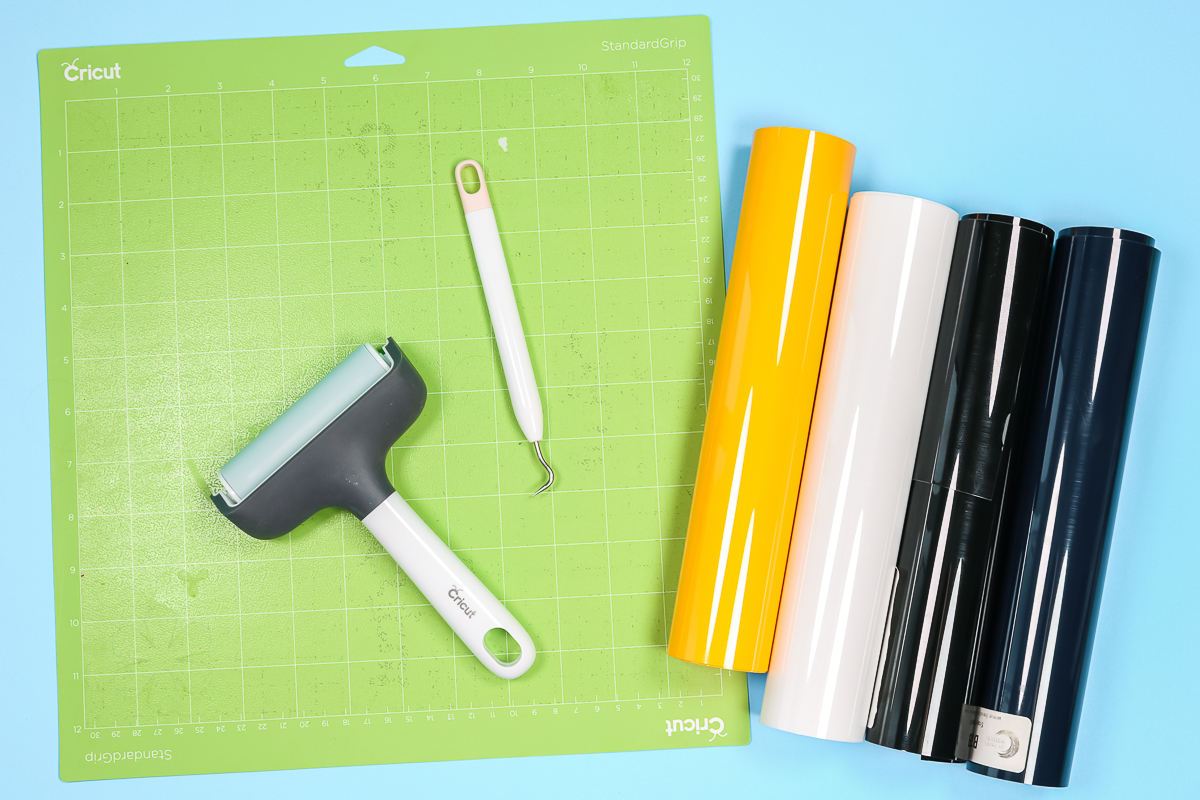 How to Use Siser Brick HTV
To use Siser Brick HTV, you're going to open your project in Design Space just like you would other projects. NOTE: All designs shown are in Cricut Design Space. After you click "Make It" make sure you mirror all images. Just like regular HTV, Siser Brick has its own carrier sheet so you'll place it on your cutting mat shiny side down. I found the green StandardGrip cutting Mat worked best with this material. I like to use a brayer to press it down and get it flat on the mat.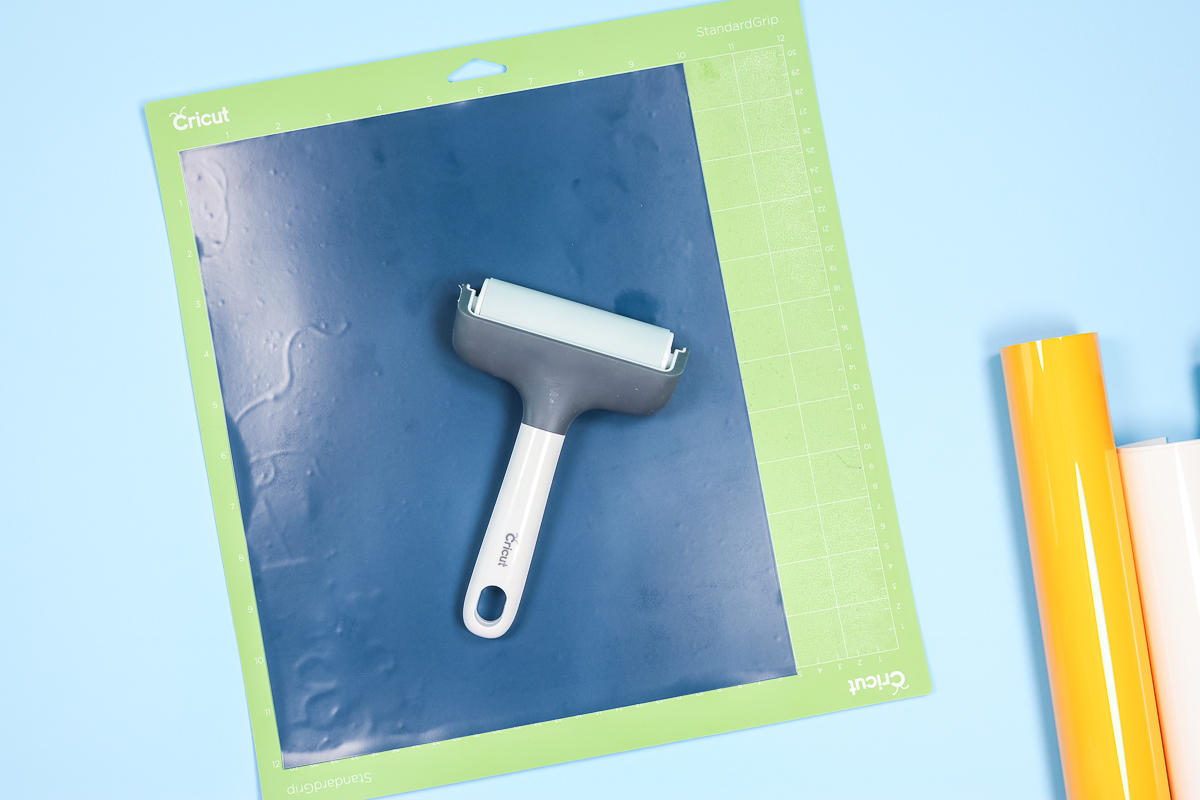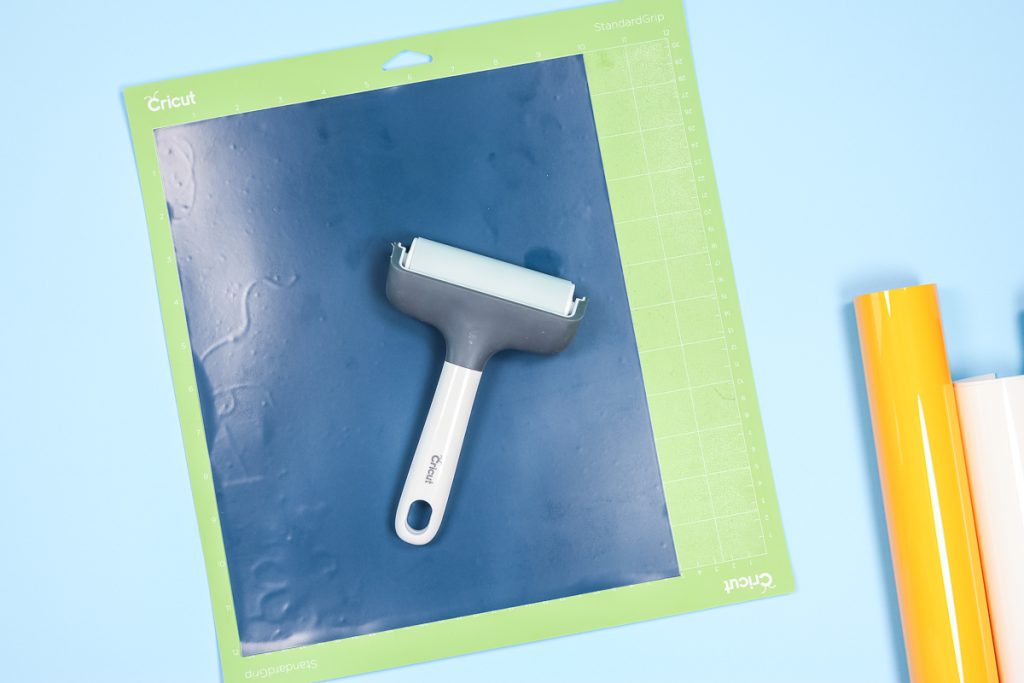 NOTE: Siser Brick HTV is only 10″ wide. When laying out your images in Design Space make sure you select your material size so your machine knows not to cut off to the side.
What Cut Setting Do I Use for Siser Brick?
You'll cut Brick HTV with the regular Fine Point blade. That means you can cut Brick HTV with any Cricut machine.
Design Space doesn't have a Brick HTV setting. I tried a couple of different options and the Glitter Iron-on setting worked best with my machine. I did find that there were a few places where it cut through the carrier sheet. In the future, I'll use the Glitter Iron-on setting but select "less" pressure.
You may find your machine cuts Brick HTV great with the cardstock setting. I really recommend doing a test cut any time you try new materials. A small heart is a good shape to test, it has curves, straight edges, and a point.
How to Weed Brick HTV
Weeding Siser Brick is just like weeding other HTV. It actually weeds really easily. I was afraid it would be a little more difficult because it's thicker but it wasn't at all. I like to use the weeding tool and hook the corner of the HTV and peel it back slowly. The carrier sheet for this HTV is not very sticky so it releases easily.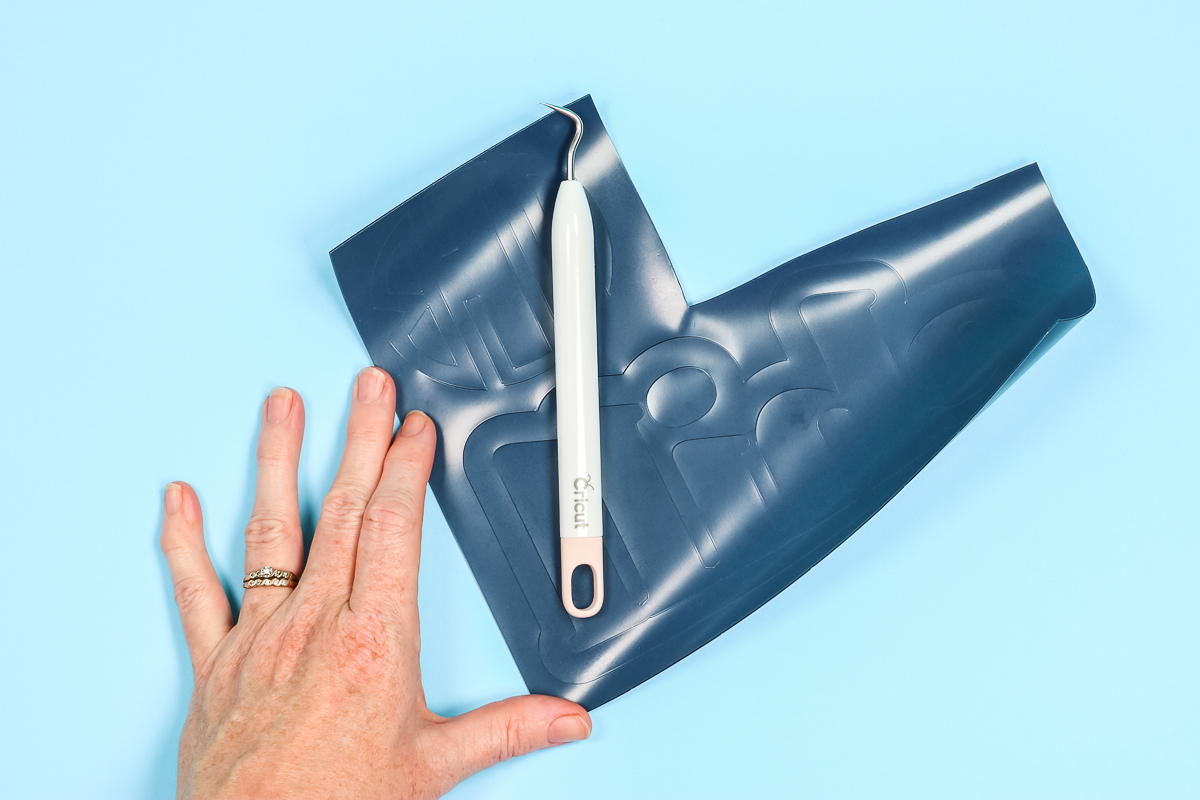 Making Projects with Siser Brick HTV
I'm going to show you how I made a hat, card, shirt, makeup pouch, and banner using Siser Brick HTV.
How to Make a Hat Using Siser Brick HTV
I am using my Cricut Hat Press to make my hat. I have to say the hat is my favorite project using Brick HTV. Because the Brick HTV stands up off the hat it almost looks like a faux leather patch.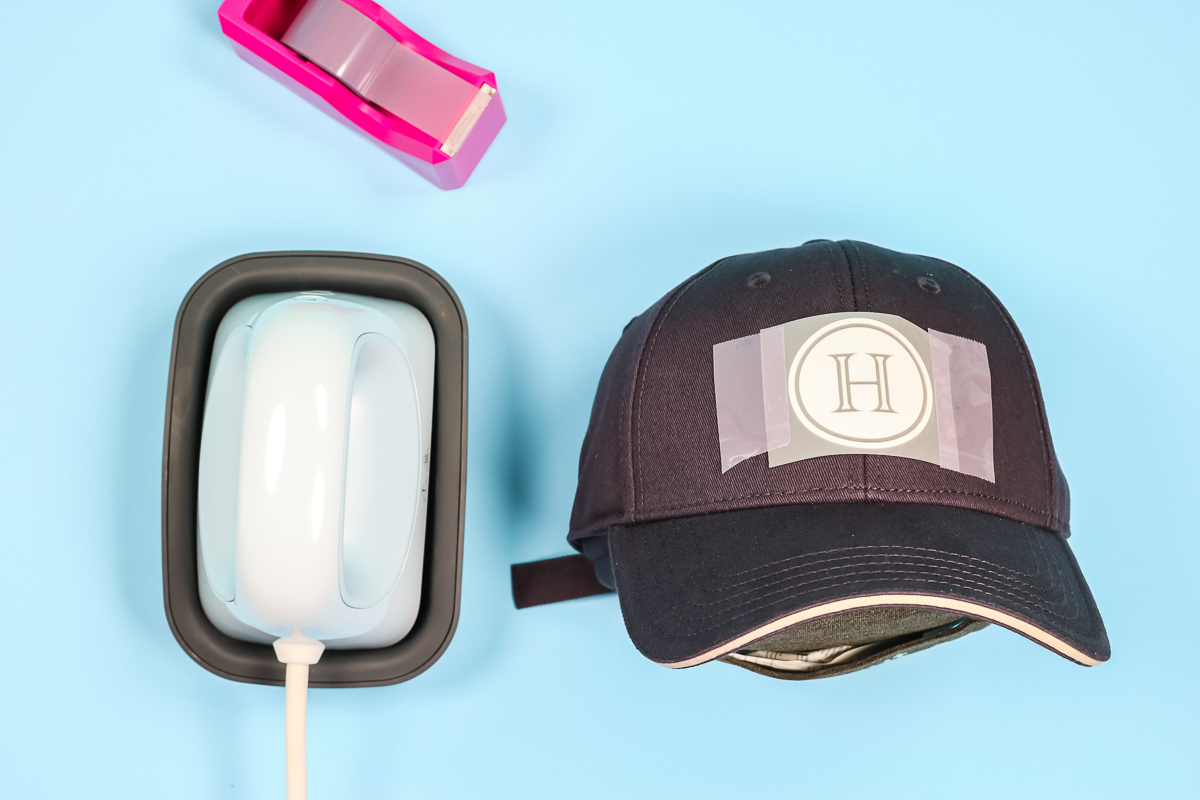 Like I said before, the carrier sheet adhesive is very light. I didn't find that it held the Brick HTV in place so I am using heat-resistant tape to hold it. Press for 20 seconds at 310 degrees. Because my design is smaller than the plate of my Hat Press I'm going to just hold it in place. If you were using a larger design, you'd continually move your Hat Press back and forth.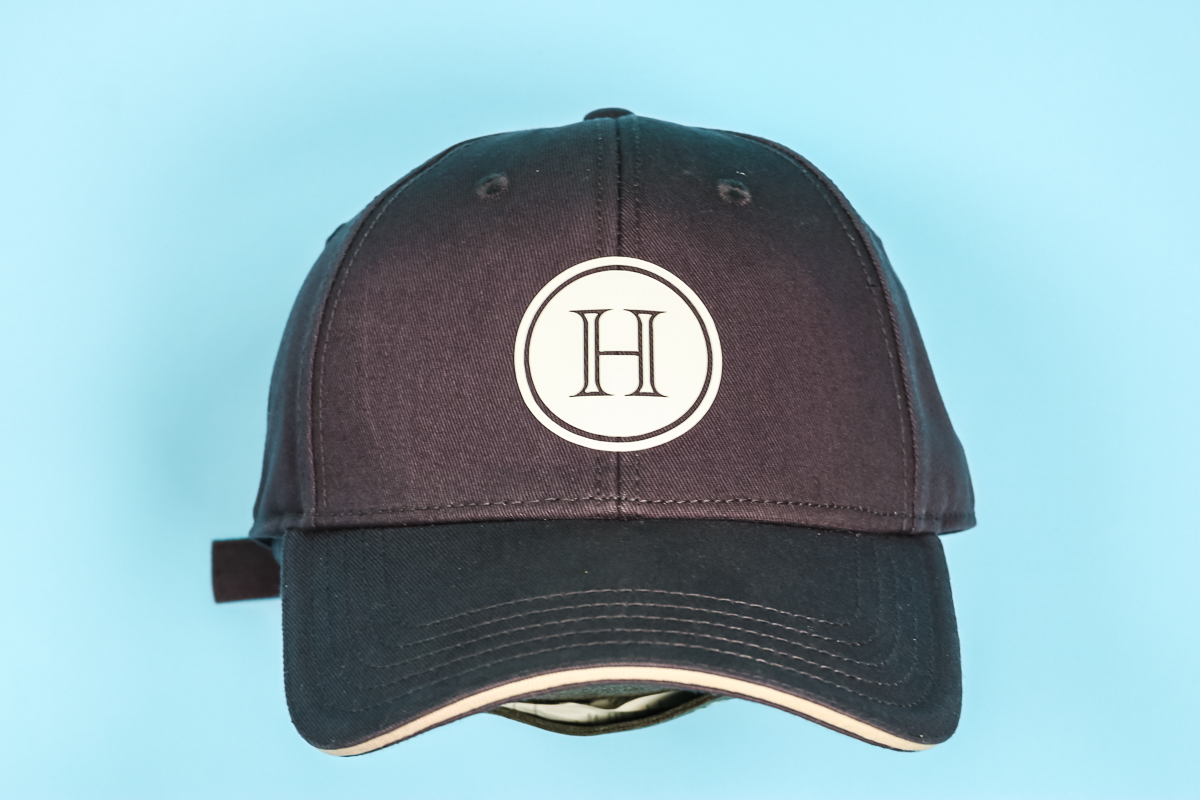 Siser Brick HTV is a cool peel HTV. Make sure you allow it to cool all the way before removing the carrier sheet. It peels off easily. Take your time and make sure you don't have any lifting. I LOVE this project. It is easily my favorite project out of all of these.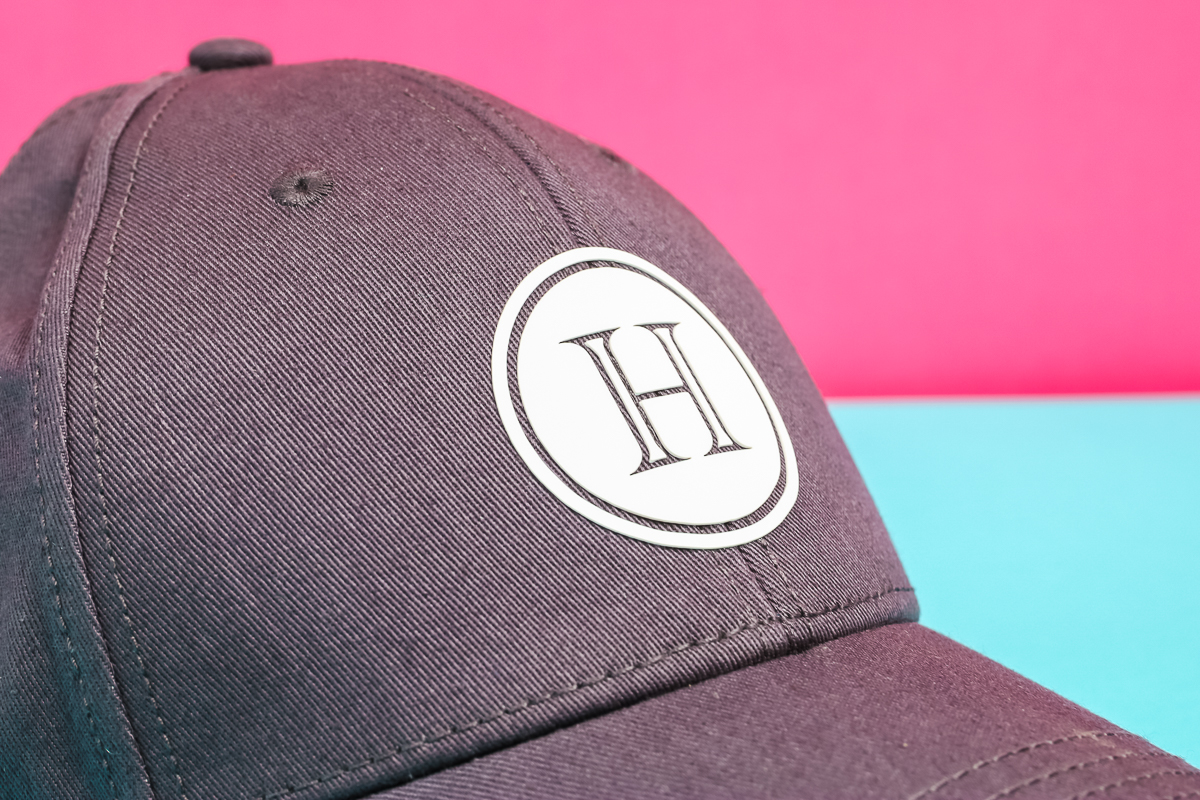 How to Make a Makeup Pouch with Brick HTV
I really wanted to test the limits of what would work with Siser Brick. This image is very detailed. This is where it's important to take your time when weeding the HTV.
See those little dots? One lifted when I was weeding. Because the carrier sheet isn't very sticky I couldn't get it to stick back to the carrier sheet. I had to use a tiny piece of heat tape to stick it back down. Thankfully it worked.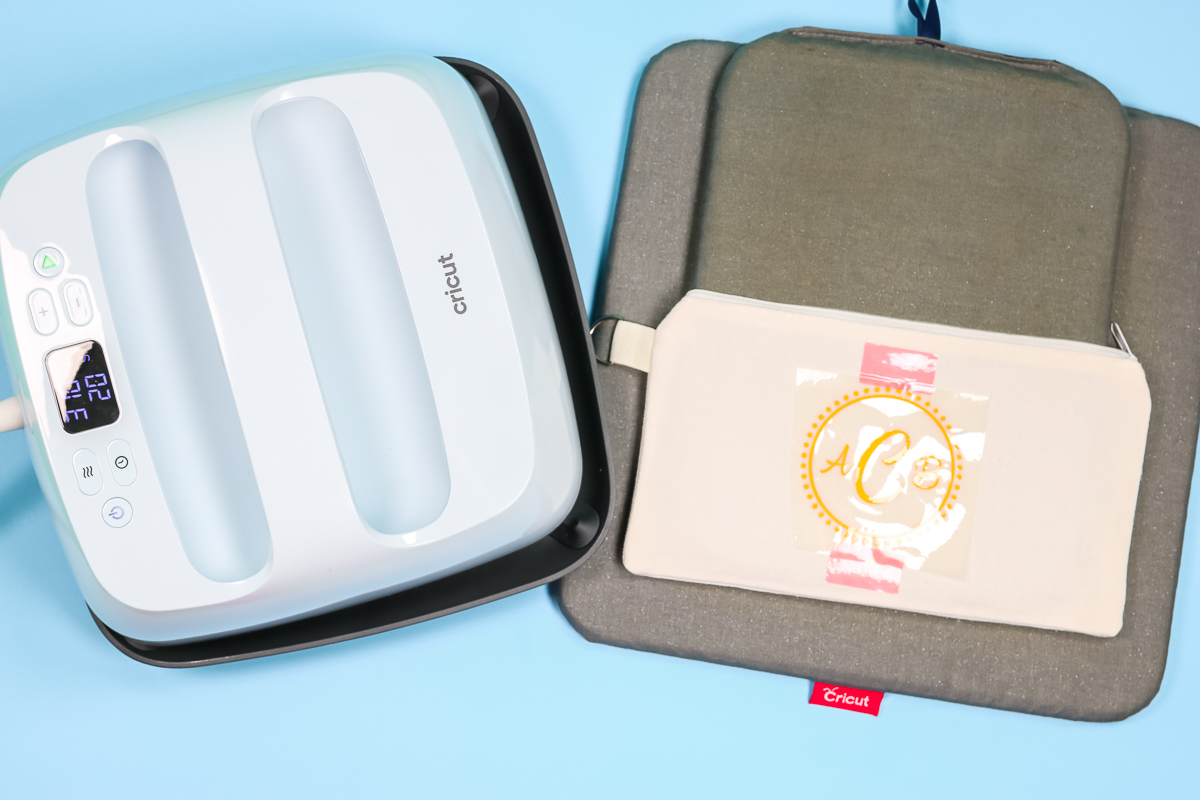 I used the same settings I used for the hat (310 degrees for 20 seconds and firm pressure). I put my small EasyPress Mat inside the makeup pouch and made sure when I was applying heat I didn't have the EasyPress sit on the zipper.
Again, allow cooling before removing the carrier sheet. Especially with those tiny pieces, you want to make sure everything is stuck down.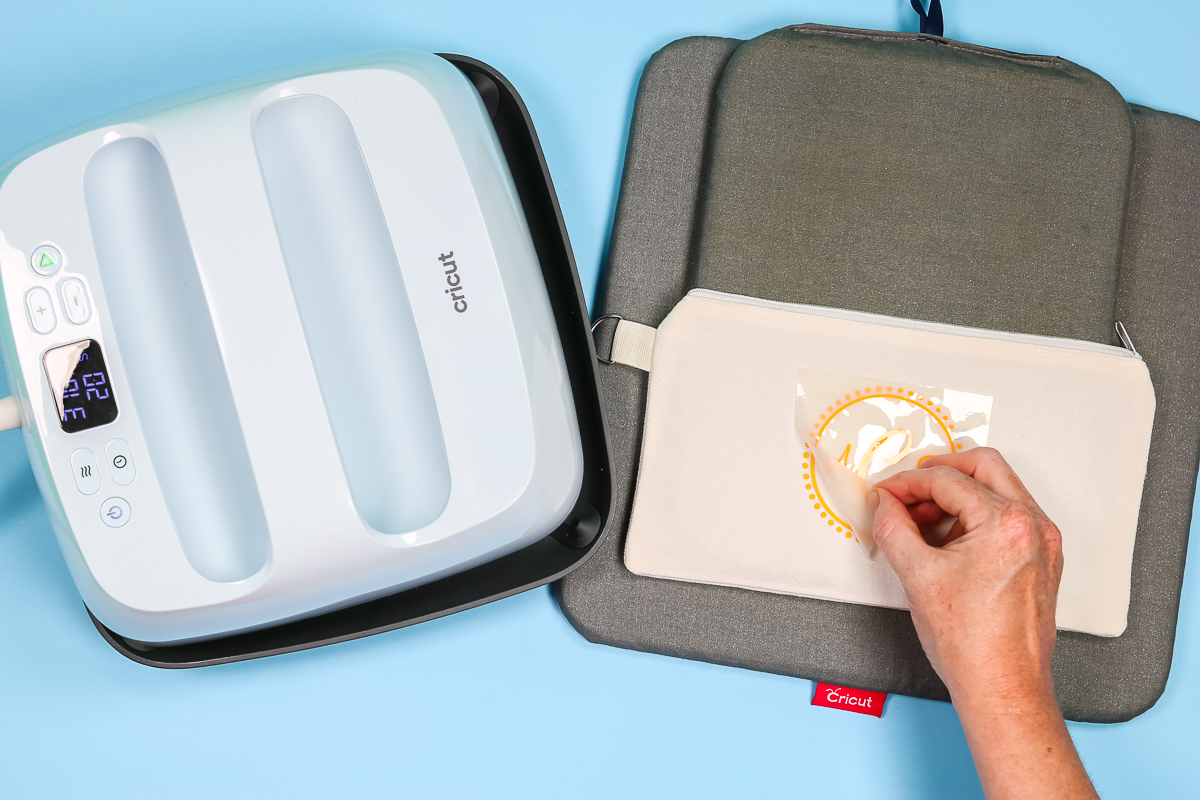 Isn't it great? You can really see the thickness of the Siser Brick HTV. I love how it stands up off the fabric.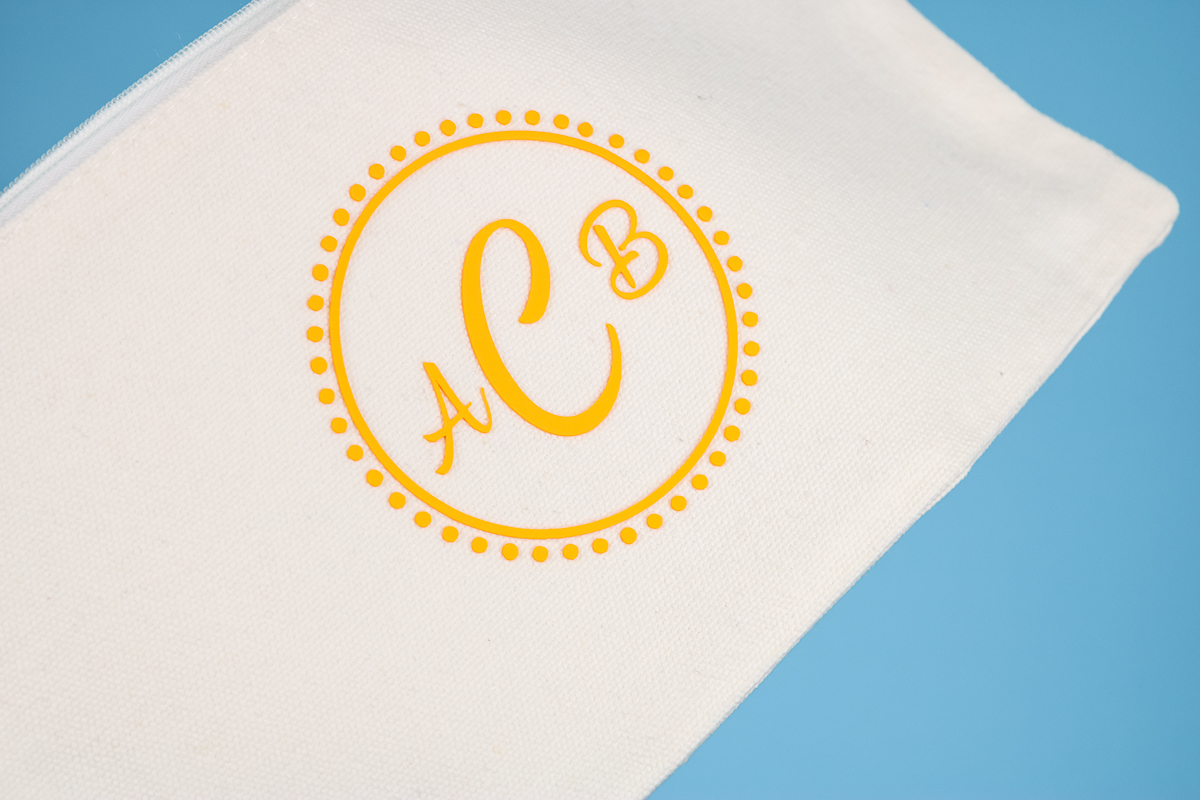 How to Make a Shirt with Siser Brick
In an effort to continue to push the boundaries for what I could make with Siser Brick HTV, I decided to try a larger image for a shirt and I decided to layer it! Because of how thick Brick HTV is, it can be stiff. The larger the image the stiffer it can be. I knew this before I decided to try this project but I wanted to see if it would work.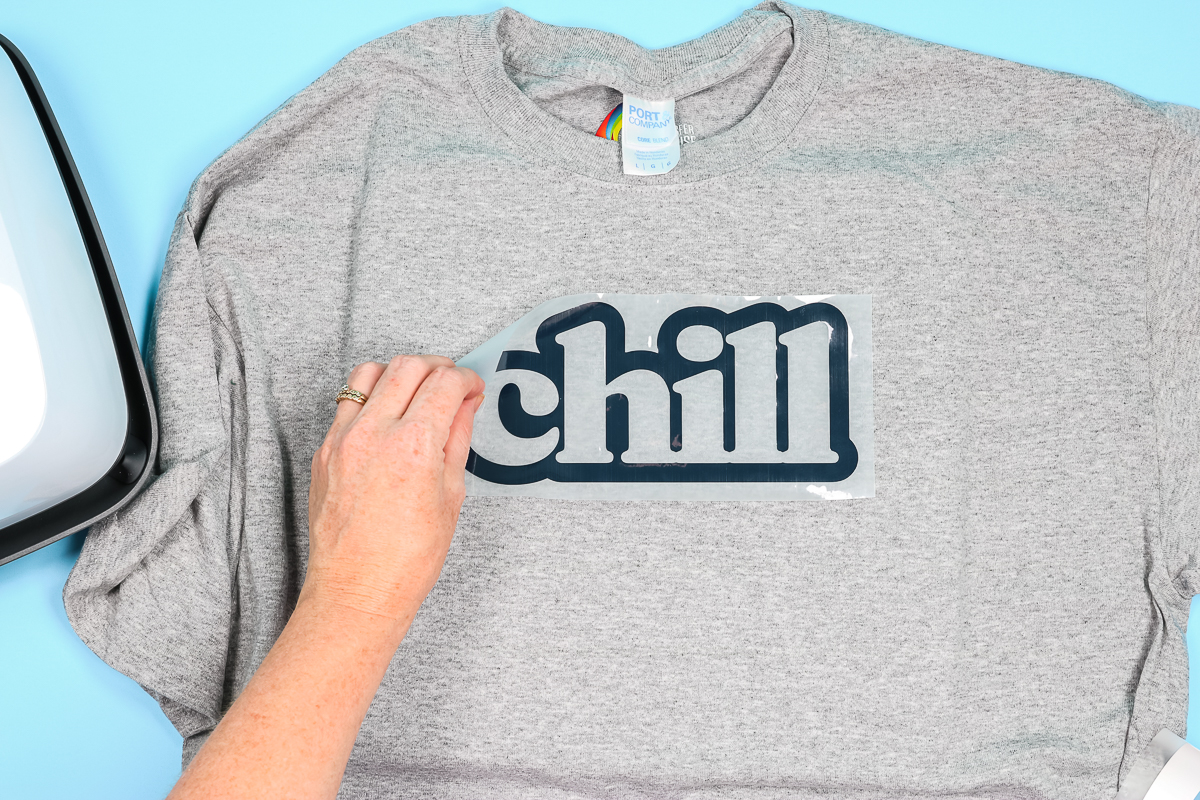 I used the same settings again and pressed the first color for the full time. Allow to cool completely and then remove the carrier sheet. Once the first layer is complete locate the second layer on top. Because of the thickness of the Siser Brick, it should be easy to feel exactly where it goes.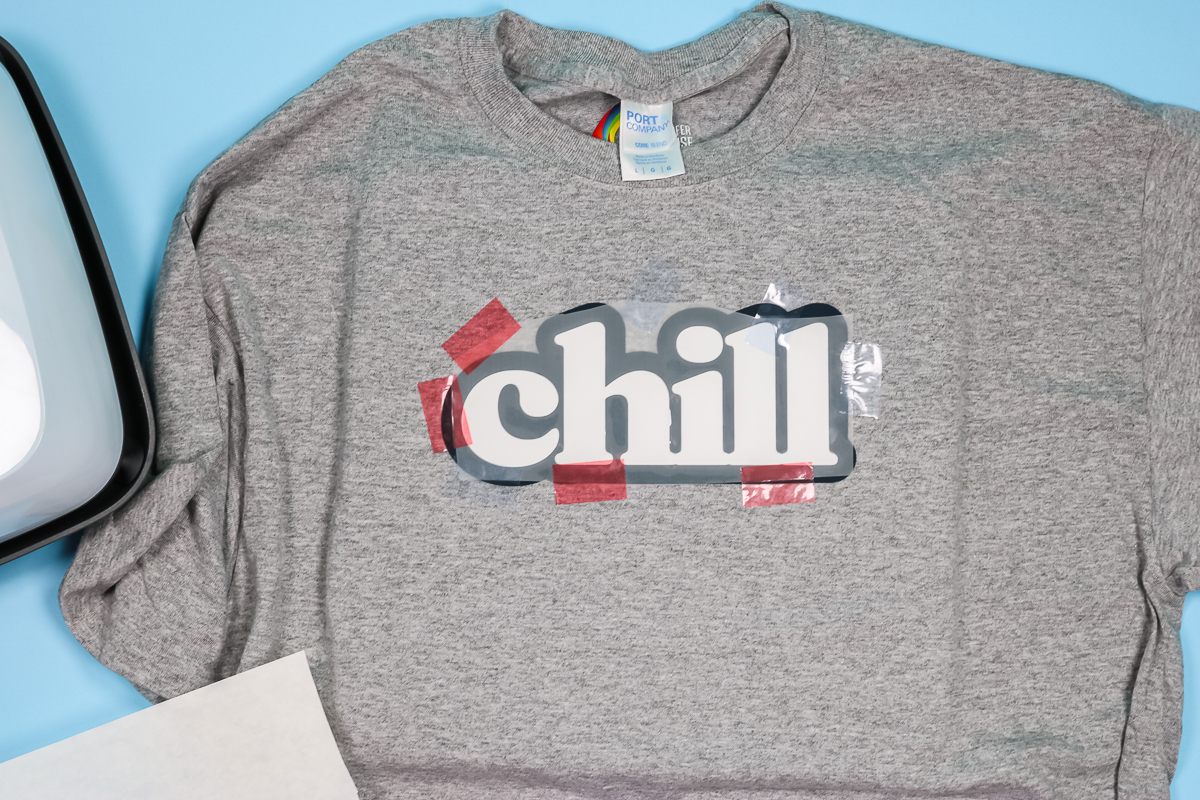 I really don't want the HTV to move so I am using a lot of heat-resistant tape to hold the second layer in place. Make sure you cover all the exposed HTV before pressing again. Use the carrier sheet from the first piece or a piece of parchment paper to protect your exposed HTV and then press again for the full time and temp.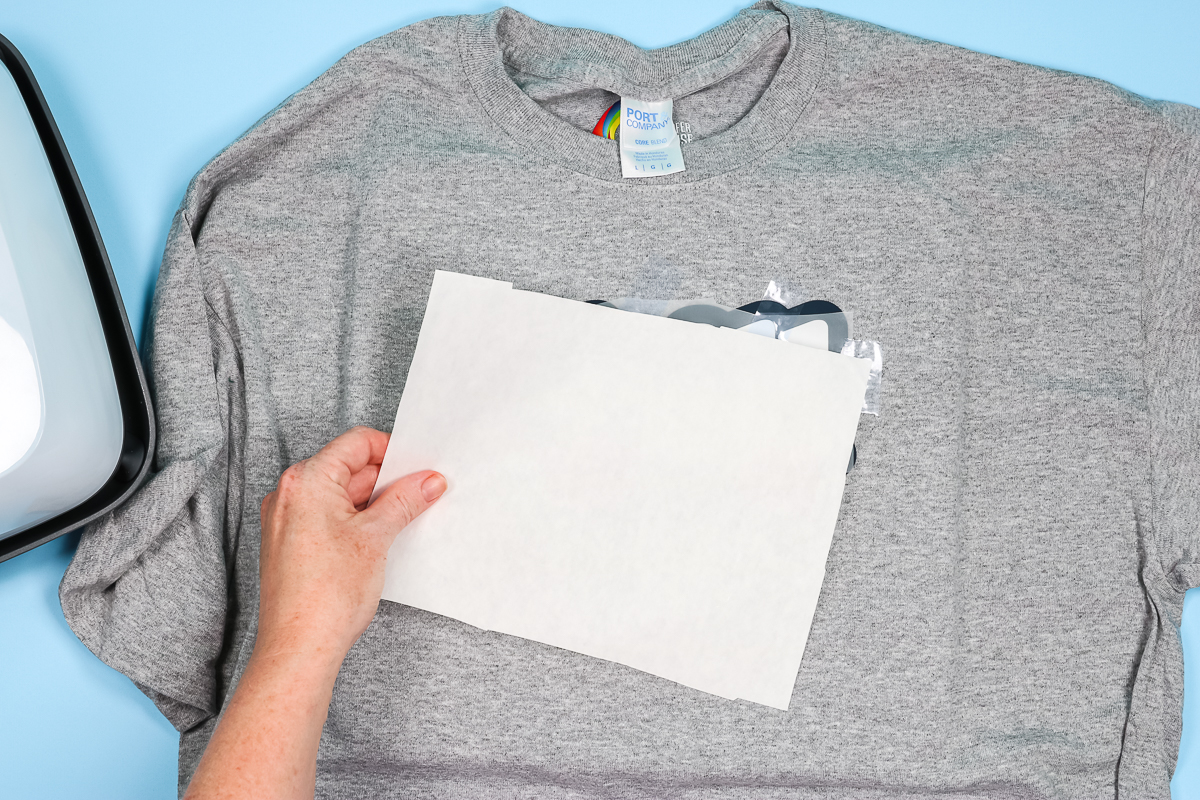 Once everything is completely cool remove the carrier sheet and reveal your finished project.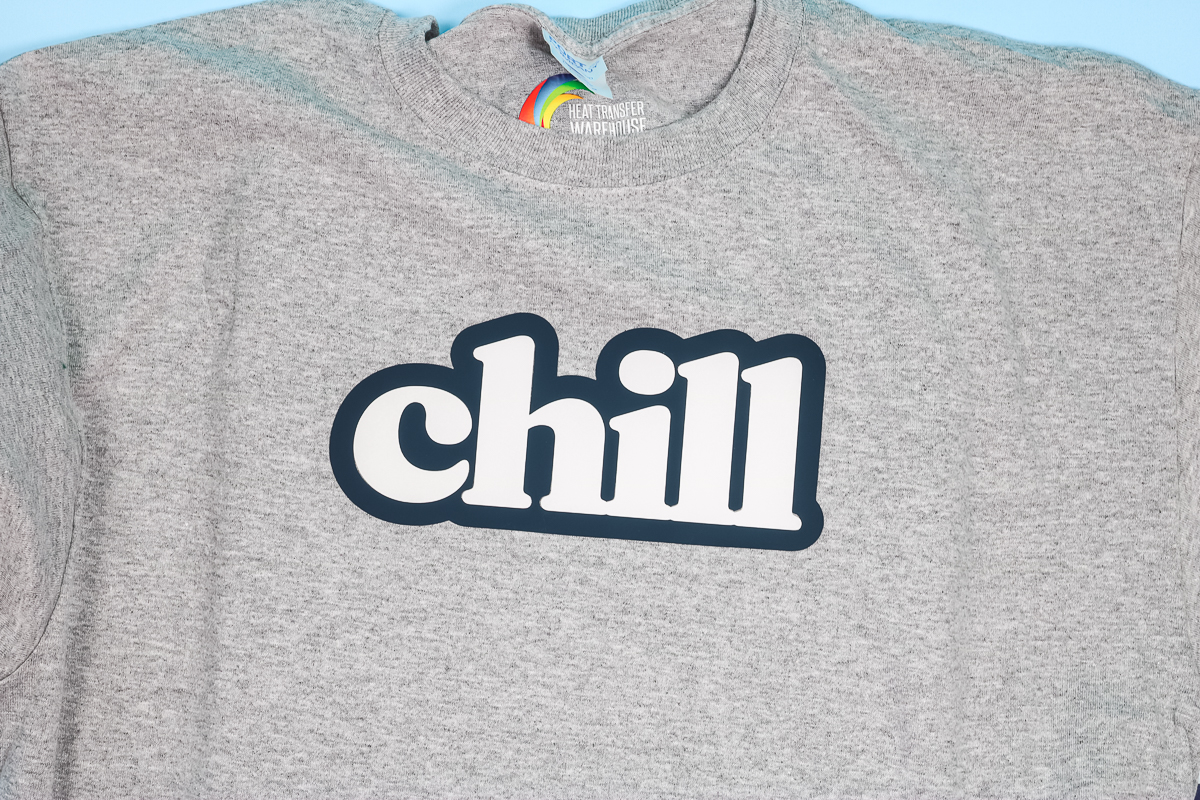 The shirt looks so cool. The image is very stiff though. Two layers of this thick HTV are not flexible. Siser Brick HTV is recommended for smaller images. Because of the thickness/stiffness, if I was putting it on shirts I would limit it to like pocket-size designs. I will note that layering worked even with this large of an image so a smaller image would work wonderfully.
How to Make a Card Using Siser Brick
Did you know you can use HTV on cardstock? Not having to worry about adhesives is a big incentive for using HTV on your cardstock projects. With the thickness of the Brick HTV, I thought it would be really cool to make a high-end-looking card with a monogram cut from the Siser Brick.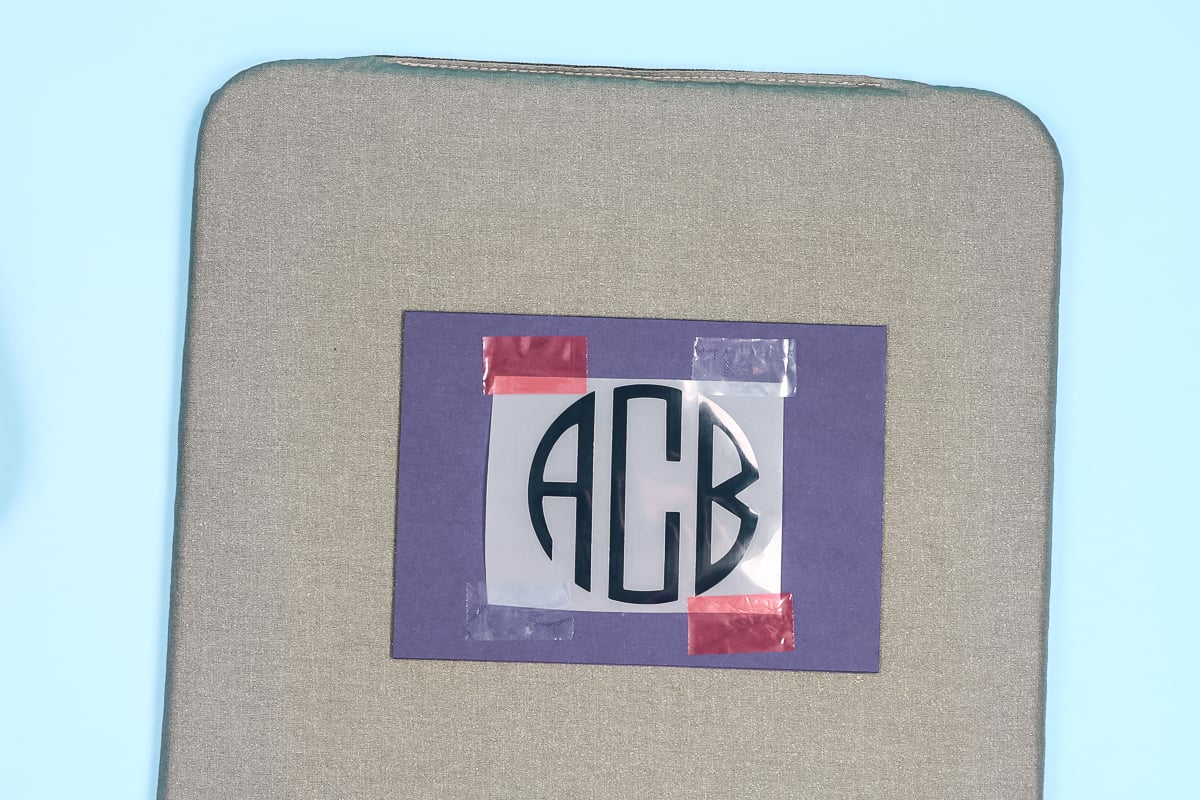 I decided to use a navy Siser Brick on a navy card. I used heat-resistant tape to hold the design in place. Follow the same steps we did for the other projects. I used a piece of parchment paper to cover my cardstock and applied heat at 310 degrees for 20 seconds. Allow to cool and remove the carrier sheet and heat tape.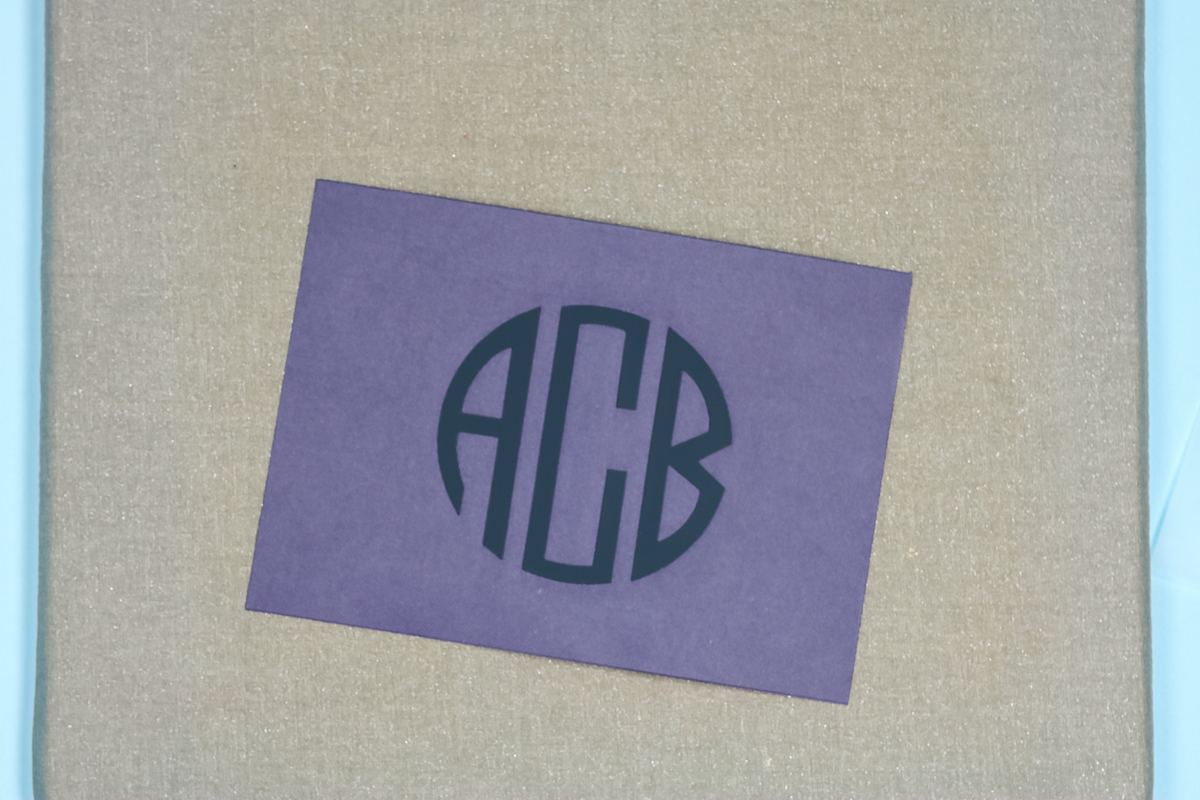 I really like how this turned out. The Brick HTV looks really good on paper. It gives the card an embossed look and I love it. With your Cricut machine, you can deboss but there is no way to emboss, this is a great alternative to debossing.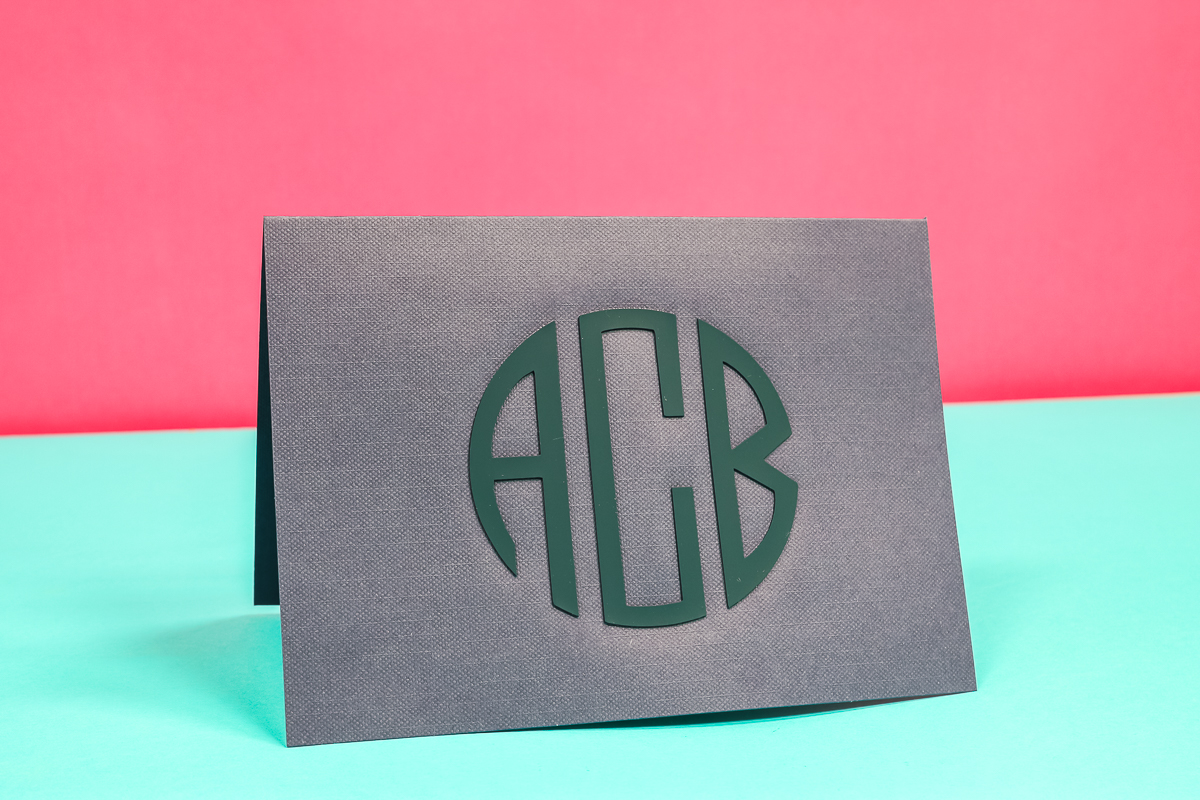 How to Make a Banner with Brick HTV
The last project I decided to try was a banner. I think this is another great application for the Siser Brick HTV. Since no one is really going to handle or need to wear the banner the brick HTV being stiffer doesn't matter.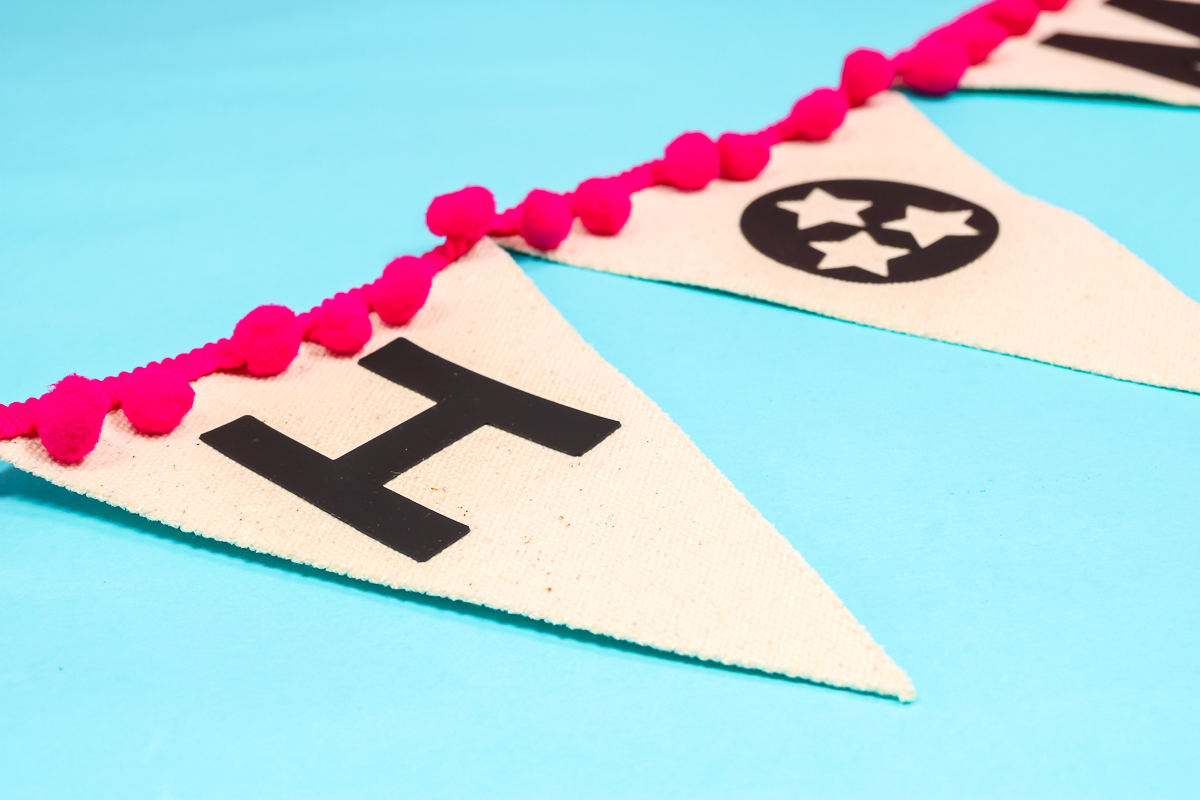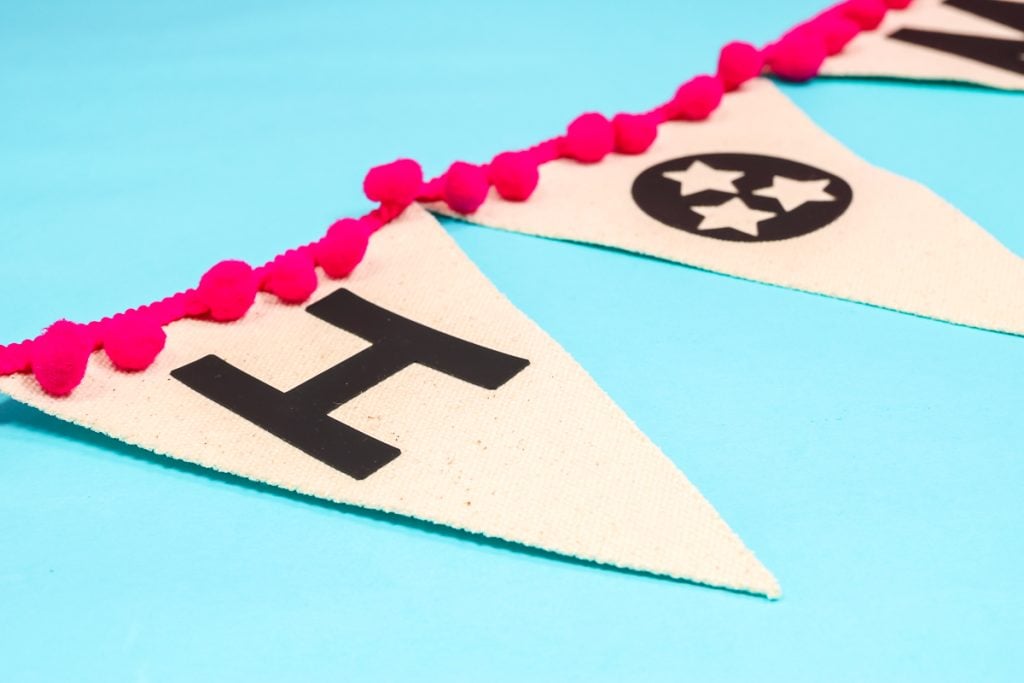 To make a banner using Siser Brick HTV, you'll follow the same steps we have for the other projects. Cut, weed, apply heat, allow to cool, remove carrier sheet, and enjoy! I added this cute pink pompom trim using hot glue to hold the banner together.
Final Thoughts on Brick HTV from Siser
I have to say I'm a big fan of Siser Brick HTV. It is not for every project. Because it is so thick it's not ideal for large designs, especially large designs that you're applying to clothing. However, it's perfect for hats, I can't express enough how much I love it on hats. I've tried the Puff HTV on hats but Puff HTV requires heavy pressure. I haven't ever been able to successfully apply it to a hat using the Hat Press.
The way the Siser Brick stands up off the fabric of the hat really makes the design stand out and look professional. I would recommend Siser Brick HTV for home decor projects like banners, hats, of course, small designs on clothing, and cards, and it was also great on that makeup pouch.
If you want the stand-off look for your project, Siser Brick HTV is the product for you! If you have any questions about Siser Brick HTV leave them in the comments, I'm happy to help answer them.