A summer burlap table runner is perfect for parties, backyard barbecues, or just to keep on your table all summer long. I knew I wanted to make a burlap table runner for summer. I then had the brilliant idea of adding a bandanna to one end! This fun idea is a quick and easy sewing project and will look great in your home.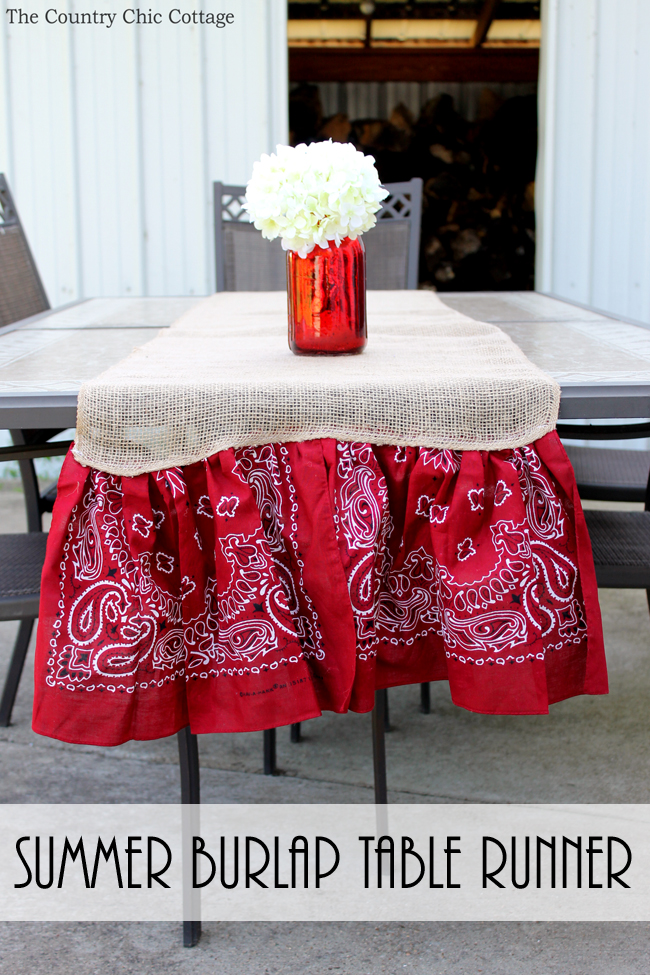 Items needed to make your own summer burlap table runner:
Some links may be affiliate links.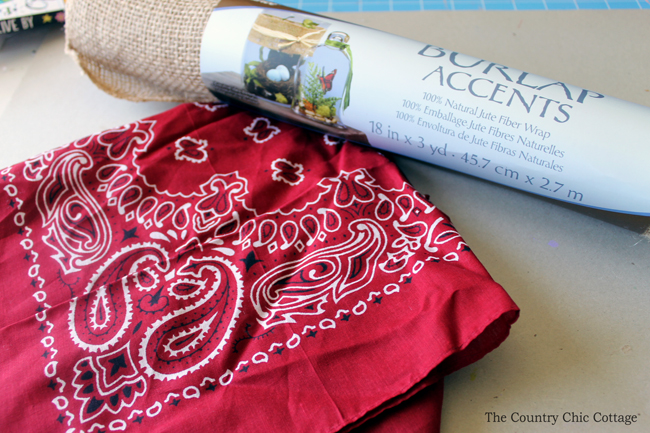 Start by cutting the bandanna in half as shown below. The bandanna I had was square so I just cut down the middle.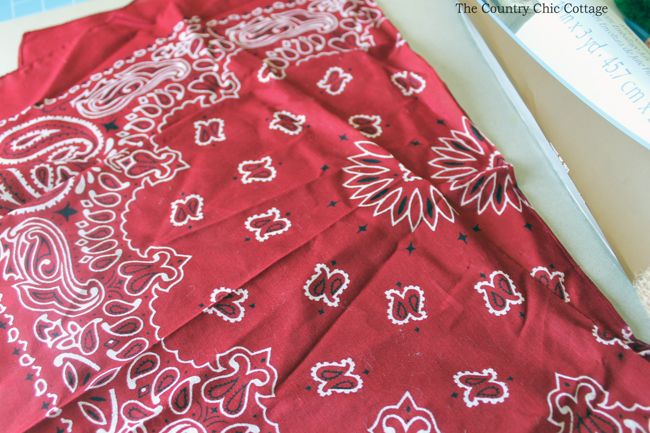 I then pinned the raw edge along one end of the burlap table runner. I gathered it to fit. This way once you sew you will have a ruffled appearance on this end.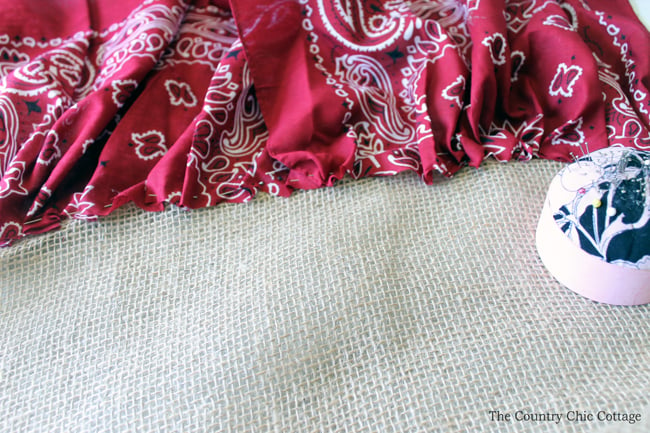 Sew along the pinned edge with your sewing machine removing the straight pins as you go. Your summer burlap table runner is ready for a party. Yes it really is that simple!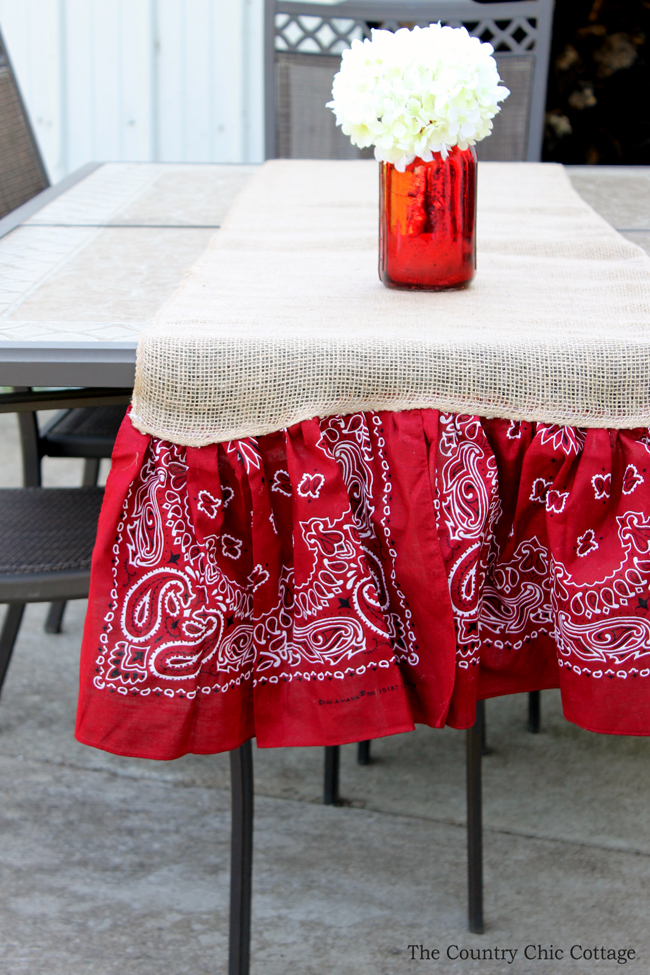 I love how easy this project is and the fact that it will look great at your summer parties. Be sure to pick up the supplies so you can make one for every table. Your summer burlap table runner will be the hit of the party!
Love this and looking for more ideas for your summer barbecue? Well we have those for you as well! We used more bandannas and styled a fun summer party over at the Old Time Pottery blog. Be sure to click here to get more ideas that your guests will love!