This post and photos may contain Amazon or other affiliate links. If you purchase something through any link, I may receive a small commission at no extra charge to you. Any supplies used may be given to me free of charge, however, all projects and opinions are my own.
So DecoArt also makes a crackle medium to go with their chalky finish paint. I just had to give it a try and see what it would do. Y'all follow along below as I share my adventures in using crackle medium with chalky finish paint. This is a part of my design team status with DecoArt however all projects and opinions are my own.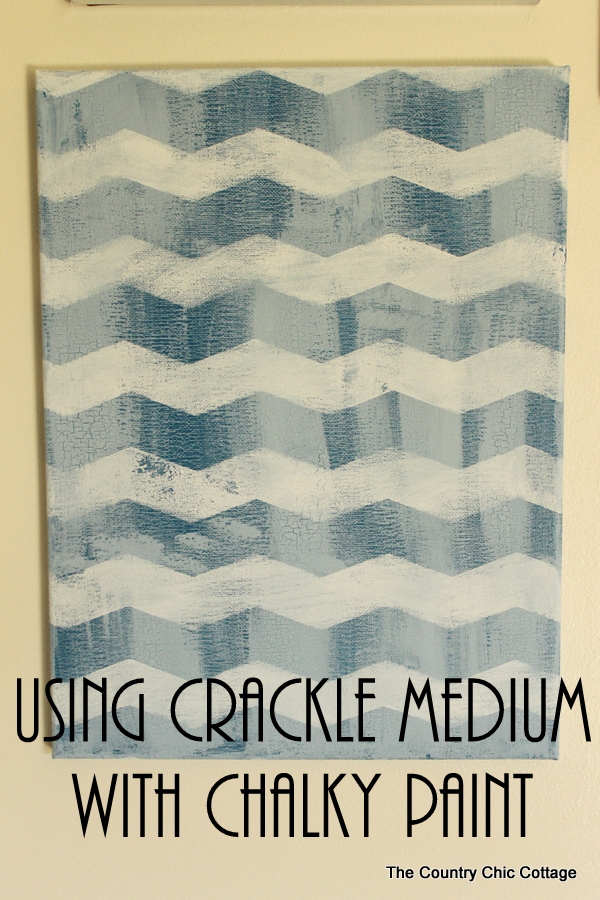 Items needed :
NOTE: Choose whichever colors you would like to do this project.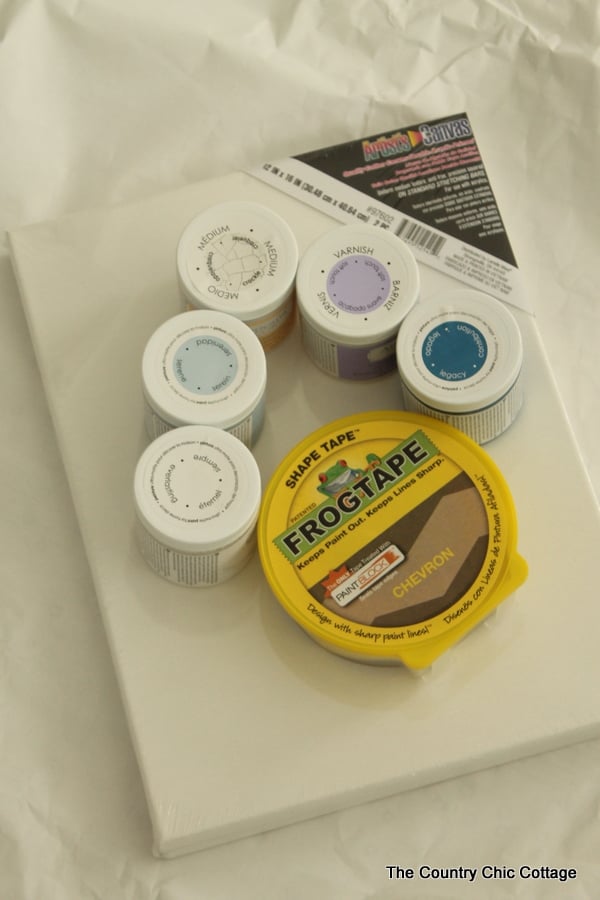 Start with your darkest color (legacy in my case) and paint the entire canvas including the edges. Allow the paint to dry completely (at least 2 hours) before continuing. Next we are going to use the Americana Décor Crackle Medium. This can be applied with a standard paint brush. No fancy tools or equipment is required to get a crackle finish on any surface.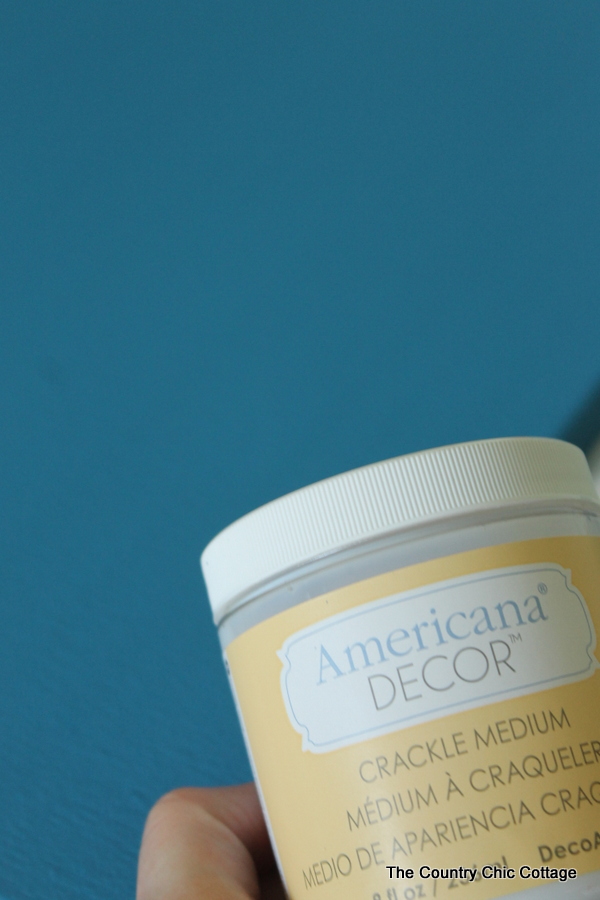 Paint an even coat of crackle medium onto your surface and allow to dry completely. The paint may look blotchy like the image below but trust me it is all going to look wonderful once the project is completed. Again I used on the entire canvas including the edges.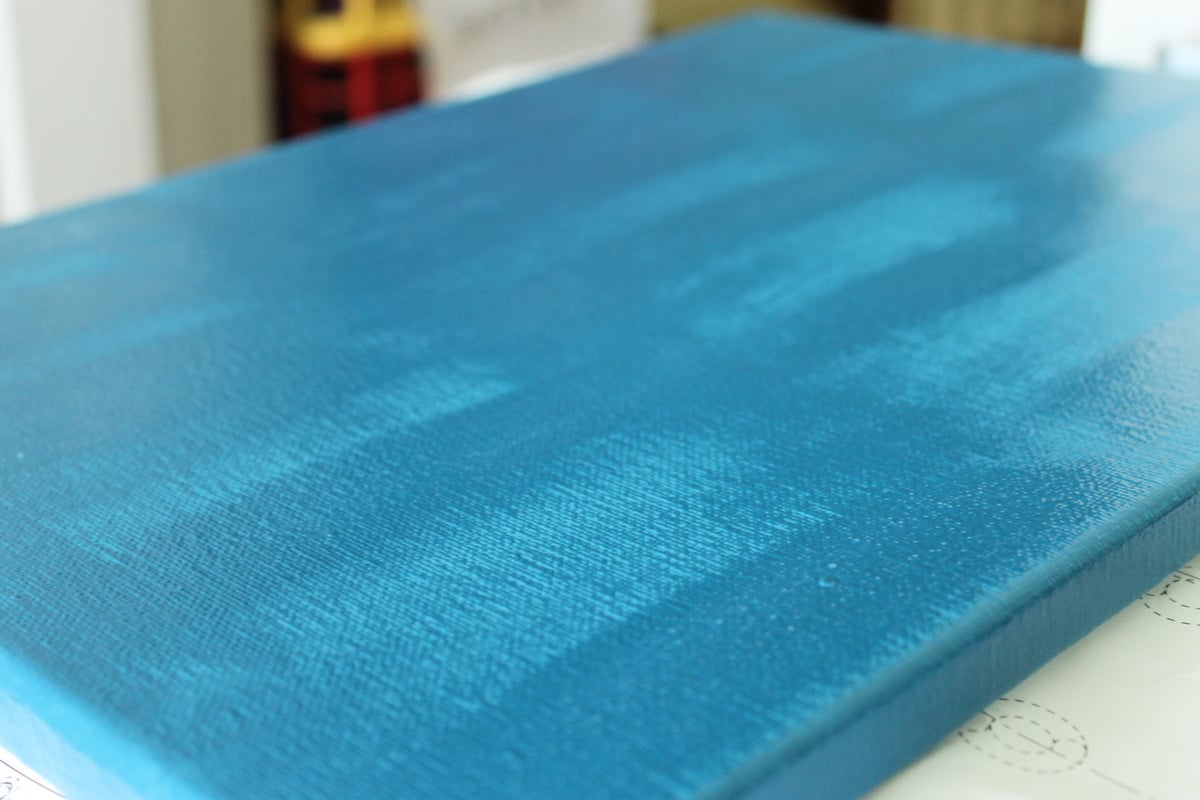 Be sure the crackle medium is dry completely to the touch. Then go over the canvas with your next color (serene in my case). I went heavy in some areas and light in others. I did this to illustrate the effect of the crackle medium but this will also give a worn look to your completed canvas.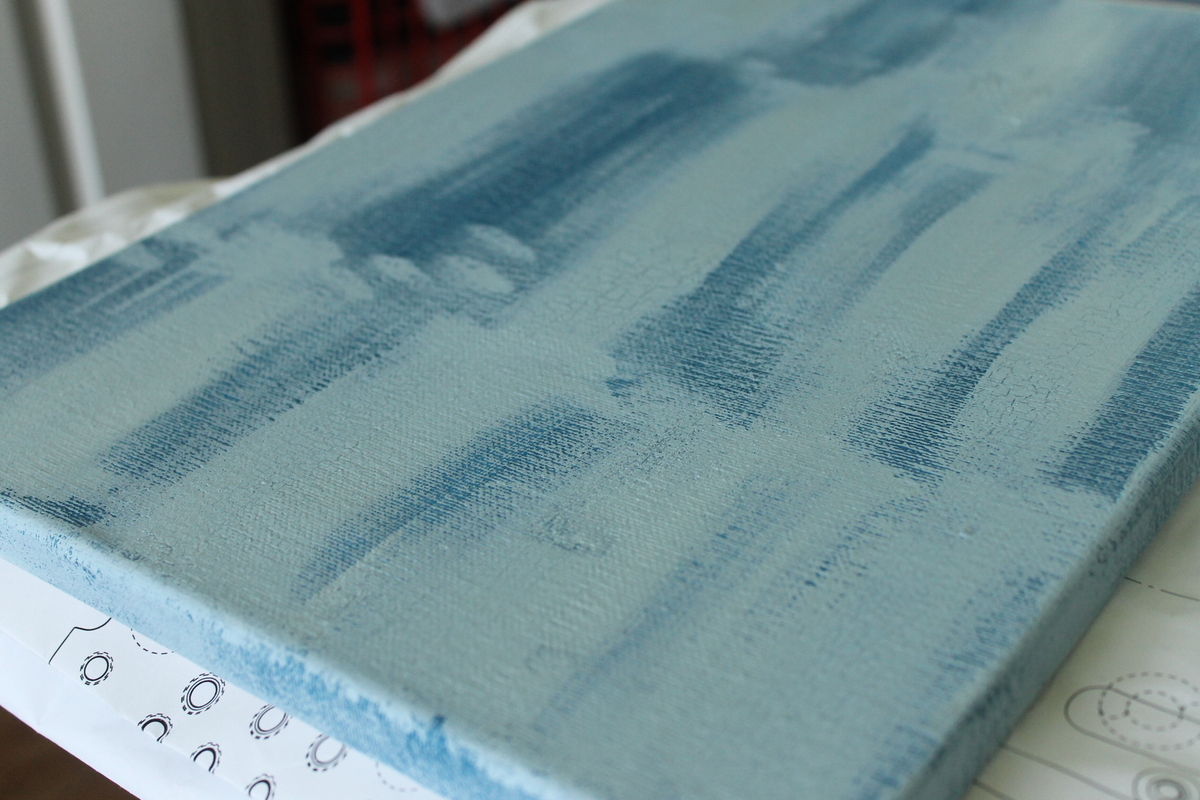 Now for a close up of that crackle effect. The heavier the top coat of paint, the more crackle will appear. The lighter painted areas will have less of a crackle effect. So you can pick and choose the severity of your crackle effect on any surface where you choose to use the medium.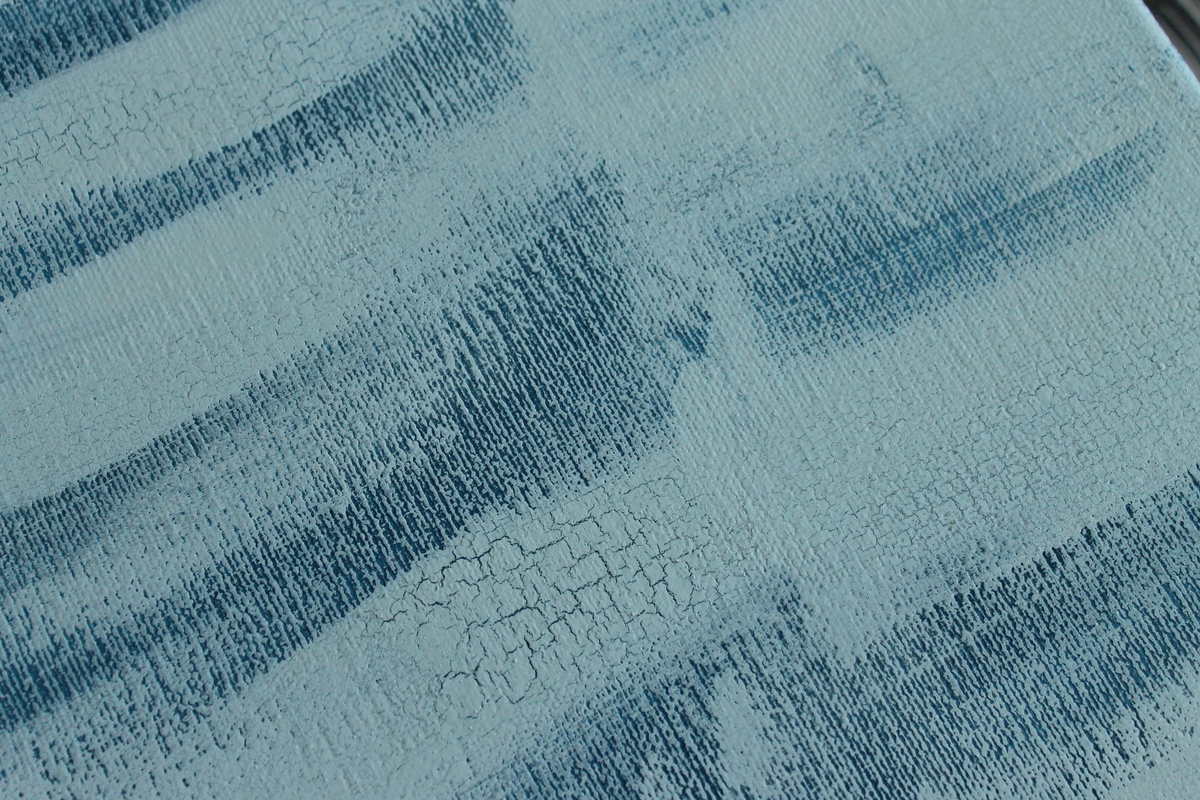 Again this needs to dry completely before continuing (at least 2 hours). Then grab your chevron painter's tape and start laying out chevron stripes. Be sure the edges of your painter's tape are adhered well to the canvas.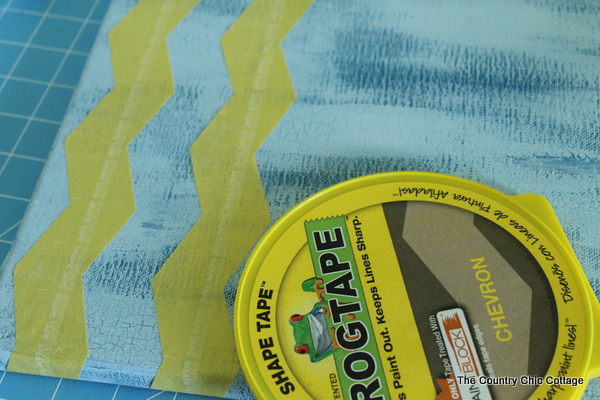 Go over the entire thing with a very light coat of white or cream paint (everlasting in my case). The tape itself has some sort of coating on the top and it appeared to "ball up" the chalky paint when applied. I just took my fingertips and went over the surface lightly to remove any of that texture. You can do this within minutes of applying the paint in such a light coat.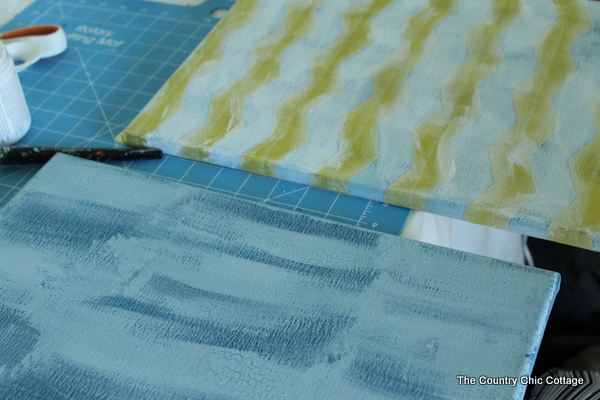 Remove that painter's tape to reveal a distressed canvas that will go wonderfully in your home. Allow to dry at least 2 hours, then go over your entire canvas with Americana Décor Soft Varnish to protect your work.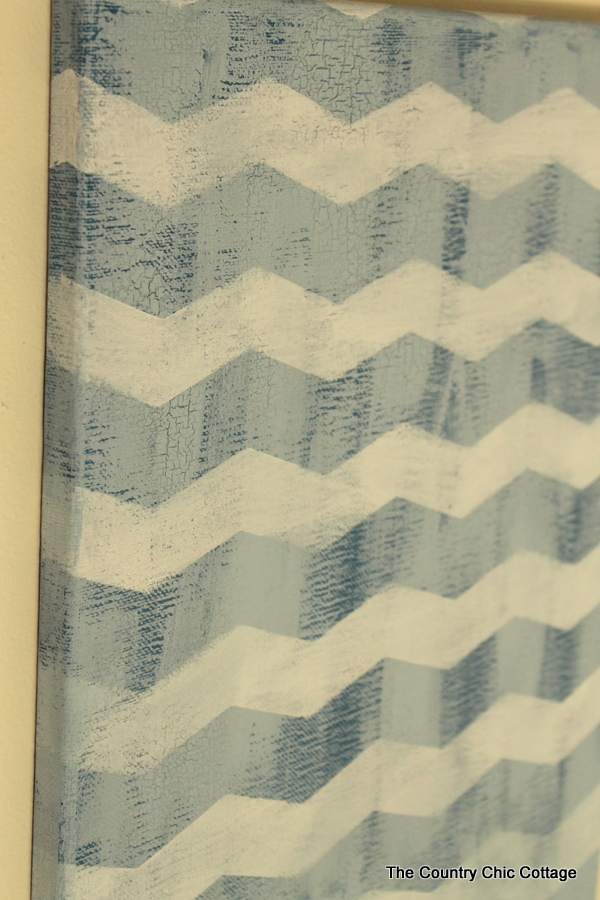 You can then allow your canvas to completely dry and hang it in your home. I love the crackle medium! In fact, I have another project using it tomorrow! Y'all stay tuned! It is super easy to use crackle medium with chalky finish paint!