Ever wanted a white dream catcher in your room or anywhere else in your home? They are actually super easy to make. In fact, my teenage daughter recently made one for her room. I thought I would take few pictures and explain the process. That way you too can have a shabby chic dreamcatcher of your very own!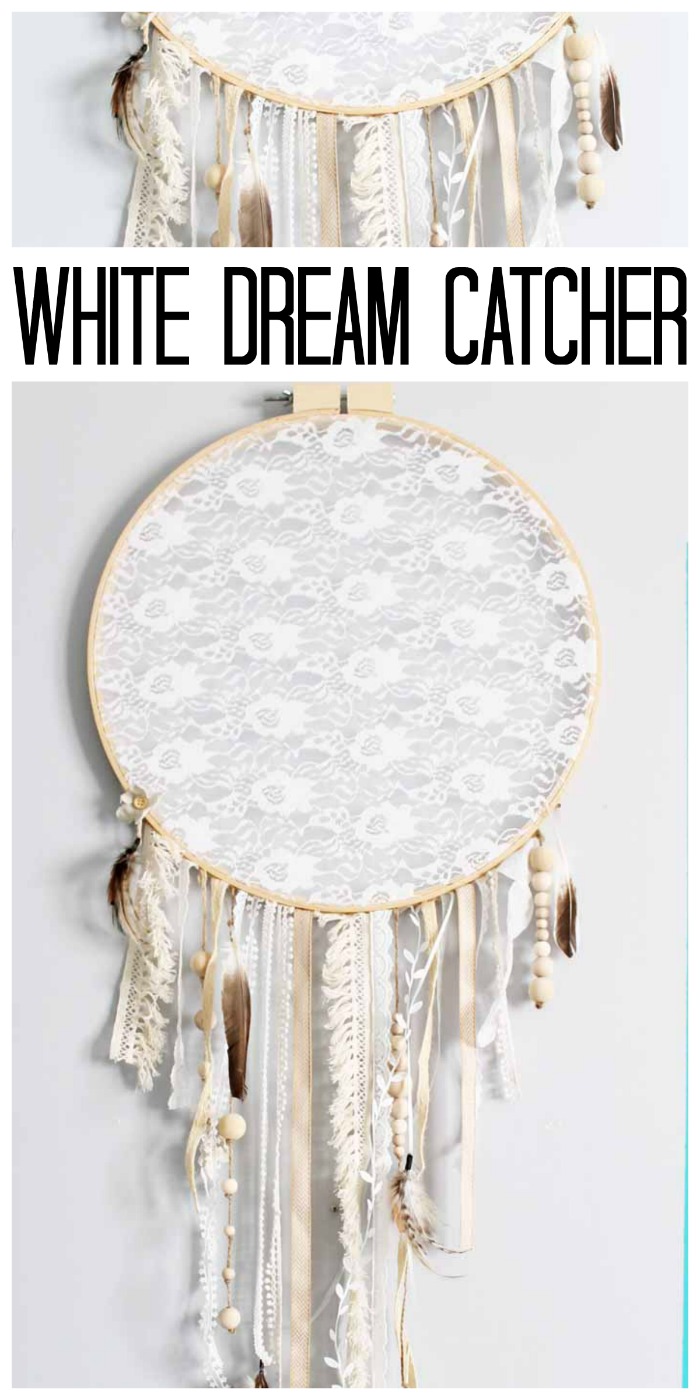 Supplies needed to make a white dream catcher:
Embroidery hoop
Lace fabric
Various ribbons, trims, wood beads, feathers, etc.
Hot glue and glue gun
Instructions:
Start by adding the lace fabric to the embroidery hoop. Place it between the two pieces of the hoop and pull it tight. Then it is time to add your trims and ribbons. You will need a wide variety to get the same look as this one. Just start hot gluing them to the bottom of your hoop.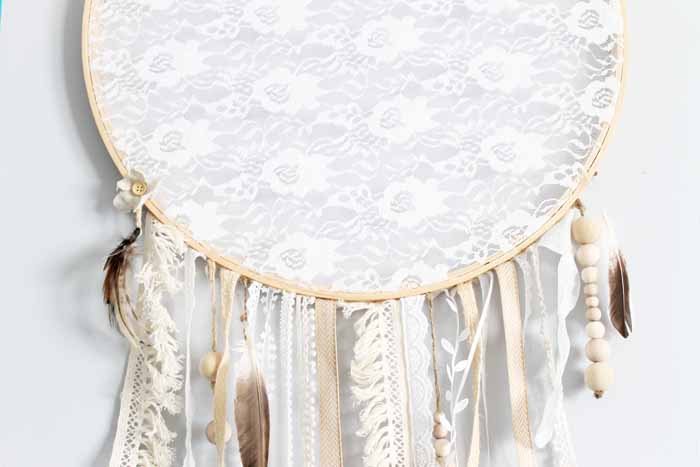 Add beads to some and feathers to others. This part is completely up to the person that is making it. Add as much or as little as you like. The one shown has a wide variety of trims but you could use just a few for a completely different look. Let your imagination run wild.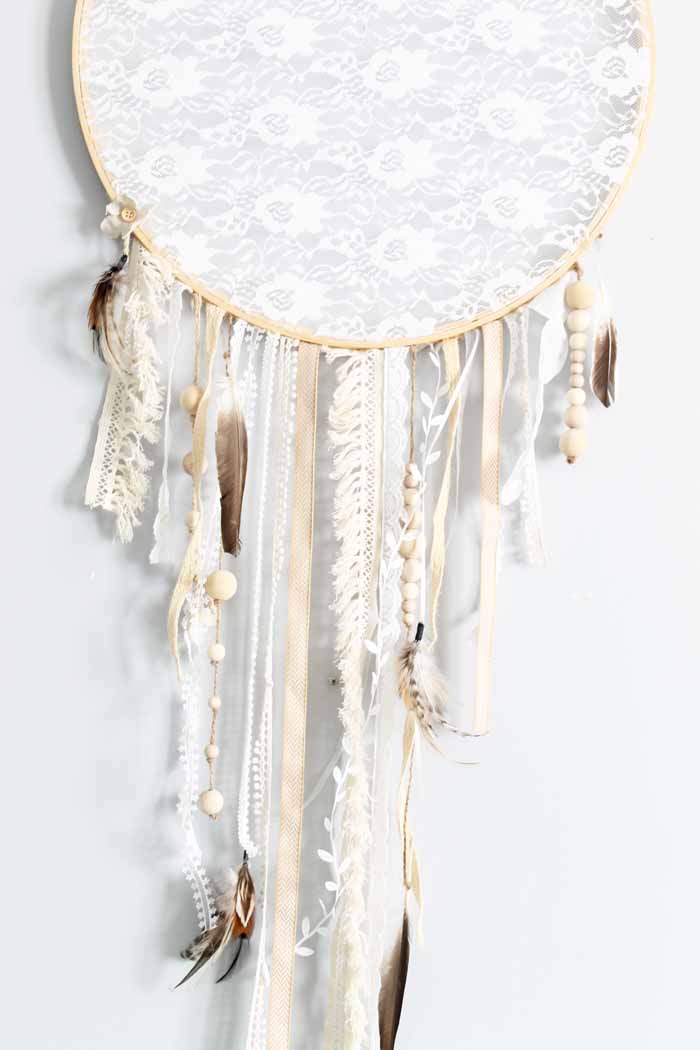 Then once it looks just like you want it, hang it up in any room of your home. To me this one has a real shabby chic vibe but you can definitely change it up for your style. We actually saw an entire wall of the lace hoops at a craft fair and that is when the idea started.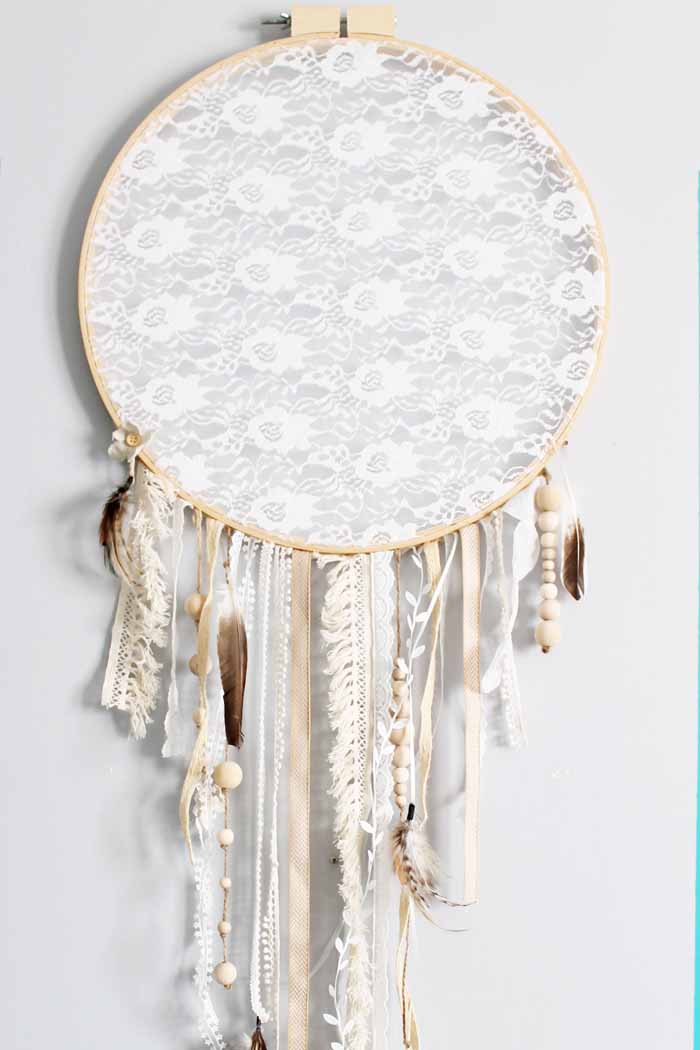 Now this white dream catcher is in my teen's room gracing the wall. It fits in perfectly, don't you think? So, will you be making a version of your very own? Perhaps your room or your teen's room could use one. Pick up your supplies and get started on your very own version today!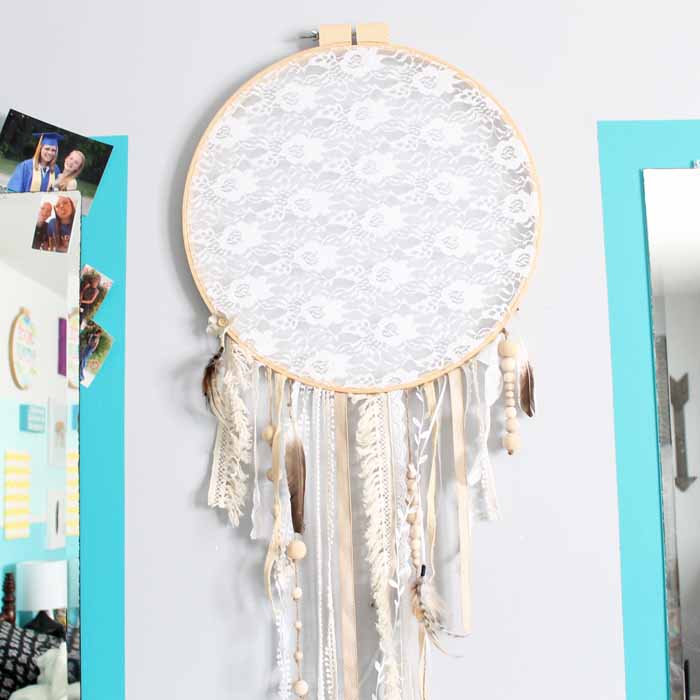 Love this and want more teen room ideas? Try the links below!