Wood crafts are some of my favorite crafts to make simply because of the versatility and creativity that you can incorporate. Check out this huge list of fun (and easy) wood craft ideas!
Recently I shared several wood craft ideas that several other bloggers and I teamed up to make and only take 15 minutes (or less). Today I am rounding up all of those ideas into one post for y'all. Over 40 easy wood crafts? Yes, please!
Go grab your supplies and get started crafting! Seriously, you're going to love these ideas and there are no excuses since these projects are SO quick and easy to make.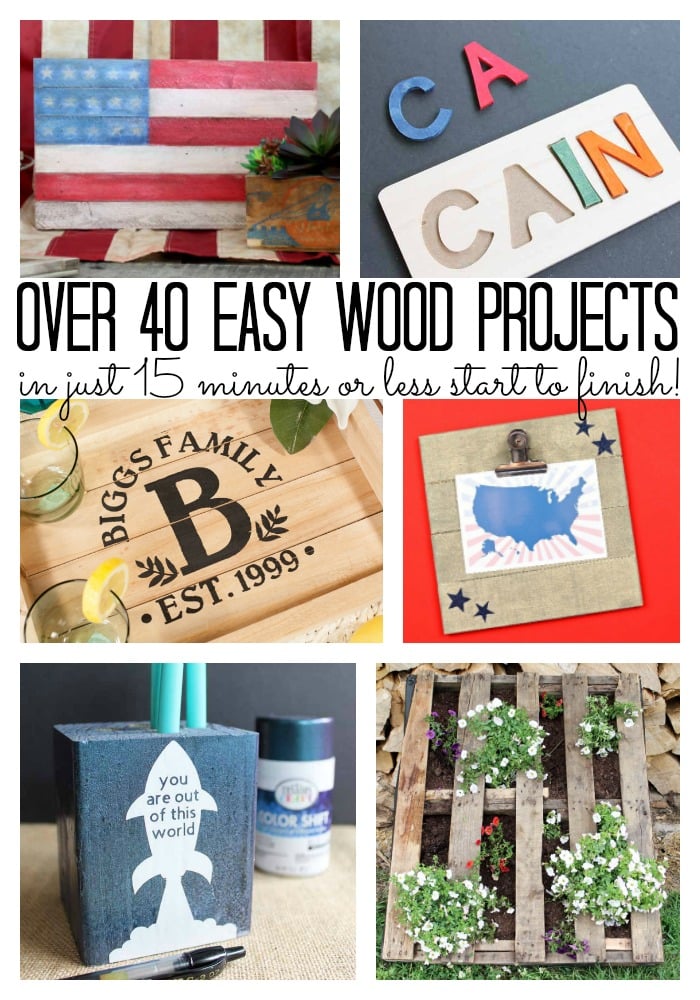 Terrific Wood Crafts Anyone Can Make
This list of wood craft ideas offers a large variety of options, so you are sure to find several that you'd like to make!
Cute wooden pallet flag designs are perfect decor pieces for indoors and out. This wooden flag adds the perfect summer touch to any decor.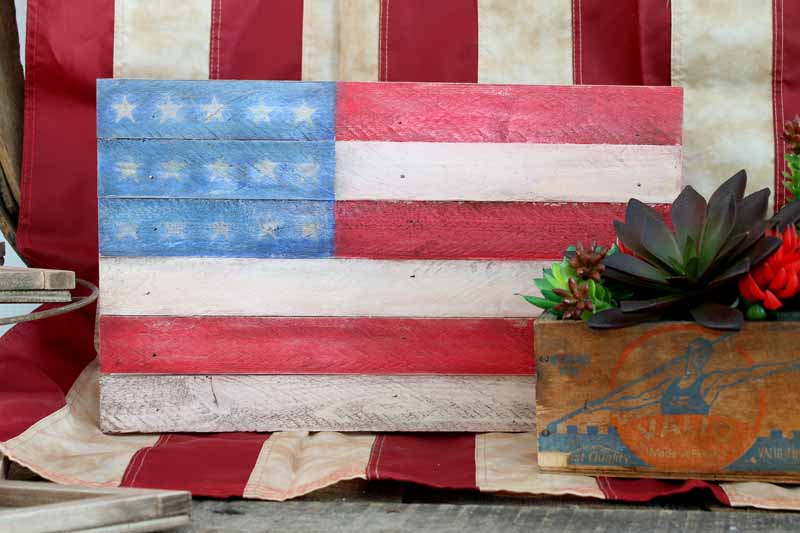 This Hello Summer Banner Sign is the perfect weekend project and makes a stunning display in your entryway or on your fireplace mantle. I particularly like the sense of whimsy that this project offers.
If you're looking to create a fun piece of decor for your porch, look no further. This chalkboard sign takes only 15 minutes to make and is easily customizable to fit any style of decor.
Enjoy a game of Tic Tac Toe with this easy-to-make board any time you're enjoying some time outdoors. This fun project is easy to personalize with your favorite colors or designs.
Find some balusters at a home supply store or even Home Depot and use them to create quick and easy candlesticks that look amazing.
Not many people can claim to have a pig-shaped cutting board! Isn't this design adorable? I think everyone needs to make one of their own.
In an ideal world, design and function blend together so well, one doesn't work without the other. These cooking conversion charts are a great example!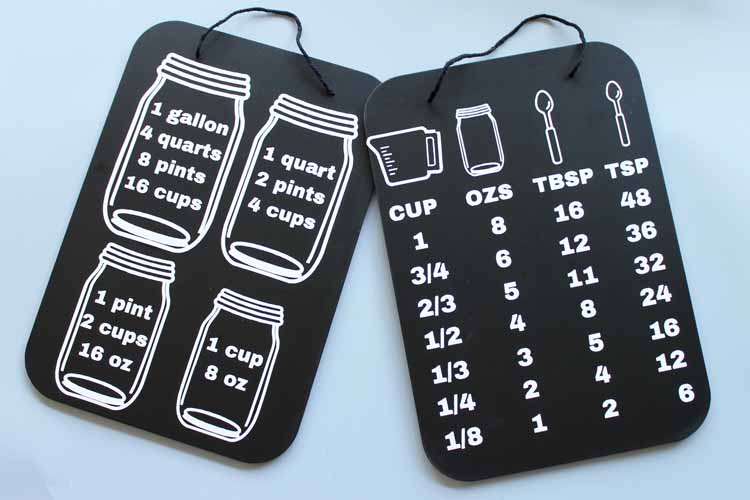 Here's an easy wood craft idea that looks far more expensive than it really is. The marble section only looks like marble. The combination cutting board and serving tray is very popular.
Have you tried paint pouring? Not only is it trendy, but it's SO simple and FUN! In less than 15 minutes, you can create these rainbow paint poured keychains in just about any shape that you like! I love them and how easy they are to make.
Welcome visitors to your home with this neutral, cheery sign! A little chalk paint create the background. Put your Cricut machine to work making the bold letters in any color you choose.
How about a funny serving tray? Put your Cricut to work again making this fun tray that will entertain your guests in more ways than one.
These are a must for any Star Wars fan, and they look amazing. All you need is a wood burning set and a few wood slices.
This project looks far more complex than it actually is. Create a decoupage napkins faux broken china necklace with a wood disk, a ball chain, wood beads, and Mod Podge. It comes together very quickly!
Love unicorns and hoop art? Here's a wood craft idea that would make a unique and cute party favor that girls can make and take home. This is a great project to enjoy with kids!
Even I was surprised to see just how easy this wood craft project is to make. Those vintage pieces are actually stickers!
Do you have Lego minifigures all over the house too? Wood crafts like this one are fun and easy to make as well as very practical.
A 4×4 block of wood, some paint, and any vinyl embellishments you like are all you need to make this chic pencil holder.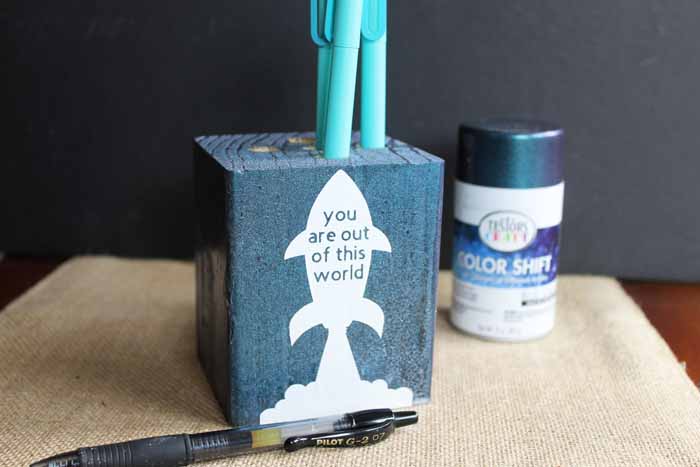 Karate break boards have uses beyond just being kicked and broken! Turn them into great signs you will be proud to display in your home. You could use iron on vinyl, stencil, hand paint, use regular vinyl, decoupage, wood burn, or any other method you prefer.
Make giant pick up sticks to play when entertaining guests in the yard or to take camping or to keep younger siblings entertained at sports games.
Quickly turn simple 2x4s into a festive centerpiece. Wood crafts like this one are so easy you can easily make one for every holiday!
If you have ever wanted to make curved text with your Cricut for monograms, this tutorial is a must-read. Then continue reading to find out how quickly make this terrific tray.
Americana decor is hot right now, so make this quick and easy clipboard project. Then use it to hold anything you want from a picture to your grocery list.
An elegant sign like this one looks like it would be much harder to create than it actually is. Cricut to the rescue again, with the end result being a beautiful sign to display anywhere.
Wreaths make a beautiful addition to a front porch, a door, or a room. Make this lovely everyday design in just 15 minutes.
Grab an unfinished ready-made wood perpetual calendar and finish it any way you want: stain, paint, etc. I love this pickling wash method!
If you need a summer update to your accessories, give these beachy wooden earrings a try. I love that beach vibe!
There are so many garden designs and ideas floating around, but none are as simple and fast to make as this pallet garden wood craft idea. It'll make a big impact on your outdoor space.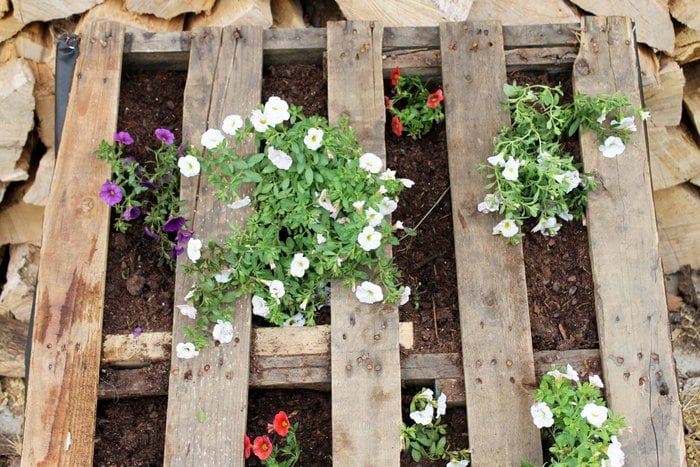 Didn't I mention that wood crafts offer a huge variety of project ideas? This lovely vase is made from stacked wood frames – so creative!
Give your wooden box some personality – in a cheap and easy way. All you need are some markers in your favorite colors to create any design you like.
Quickly turn some wooden monogram letters and wood beads into chic and unique keychains that you'll never lose!
Embroidery hoops are perfect for lots of wood crafts and fun to use in many different ways, including this super fast picture holder.
Wooden Dollar Store frames come together to create a unique photo box – a perfect gift for graduation, Mother's Day, Father's Day or any other special occasion!
Make a chic mini painted wood box centerpiece in about 15 minutes with this easy tutorial! This centerpiece idea is perfect for DIY weddings, for hostess gifts, or for your own home decor.
A no-sew sewing box may sound like an oxymoron, but this box with a pin cushion top is easy to make thanks to this tutorial. Make one for the sewist in your life.
I have loved name puzzles for a long time, but never thought I could make one. One day inspiration struck, and I used my handy dandy Cricut machine to make a wooden name puzzle. Find out how to make one yourself.
Related Post: How to Cut Wood with the Cricut Maker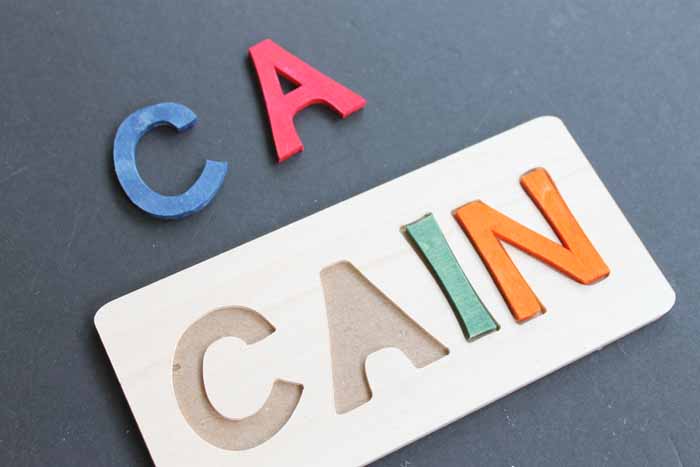 This wood craft definitely falls into the category of "made it, don't buy it". You can make the clean, simple lines of this modern farmhouse paper towel holder in just 15 minutes.
Your Cricut machine will make quick work of this wood craft idea. Wooden serving trays are a must-have if you enjoy entertaining, but they also make terrific coffee table decor pieces.
Wood is the perfect medium for a decoupage project. Wood crafts like this decoupage wood frame make eye-catching pieces.
If you like hosting gatherings and put lucks, this wood craft idea is for you! These place cards are so cute, plus it's handy that they take mere minutes to make.
A chic clock like this one will look incredible no matter where you place it. I love wood crafts that look as stunning as this clock does!
This wood craft project is perfect for a DIY Father's Day gift idea! What a cute project.
This lovely idea is easy to customize anyway you want and would love adorable in a child's bedroom!
Let the Cricut do the heavy lifting on this project while you sit back and watch. Attach a dowel, paint or stain, and done! After this cake topper is used on a cake, it would look lovely somewhere in the house.
The natural wood slice slab is a perfect addition to your party table! You don't need anything fancy underneath them and can elevate the wood slice with cups, bowls, candlesticks or small logs.
Make a keepsake wood box wedding favor, and fill it with something special like potpourri, candy, flower seeds, a small spice package, or some other small item.
I love this creative way to use a small wooden box. The addition of the interior lining is genius.
Y'all that is so many great ideas in one place! I hope you enjoyed this tour of wood crafts! Let your creativity soar, and you just might be surprised at what you can create. Be sure to make some of these wood craft ideas for yourself or to give as a gift!
More Wood Crafts Inspiration