My friend Jocie is guest posting today with her ideas for easy last minute Christmas decor. I adore her Christmas pallet art and want to steal it for my own home. Y'all welcome Jocie with open arms and follow along with her blog.
Thanks so much for having me here, Angie! Christmas is almost here and if you're like me, you may need a few last-minute Christmas decor ideas. Even if you're done all your decorating, here are my favorite crafts of the season! My name is Jocie (pronounced Jah-see) from One Project Closer, where I am one of four friends (two couples) who love to DIY our homes! While our husbands tackle the hard-core DIY, I handle the softer side of DIY with decor and crafts. Meanwhile, my friend Kim works hard to give you the most up-to-date Home Depot coupons on the web, and just in time to spend all that gift money! We hope you'll stop by and say hello!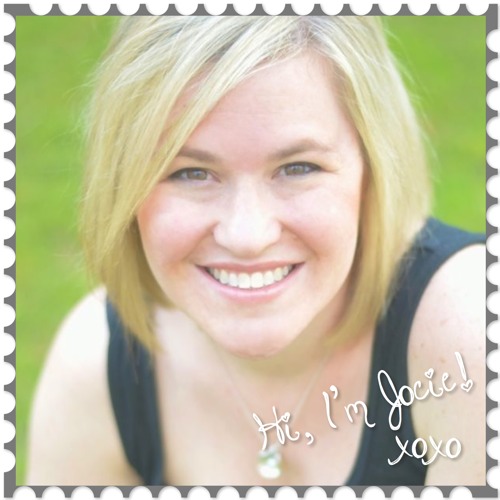 Here are my easy and last-minute Christmas decor ideas!
1. DIY Dollar Store Christmas Trees
This has been my favorite and most popular Christmas craft to date probably because it's a bit unexpectedly awesome and inexpensive to make! Oh, and SUPER easy too! Which is your favorite DIY Christmas tree?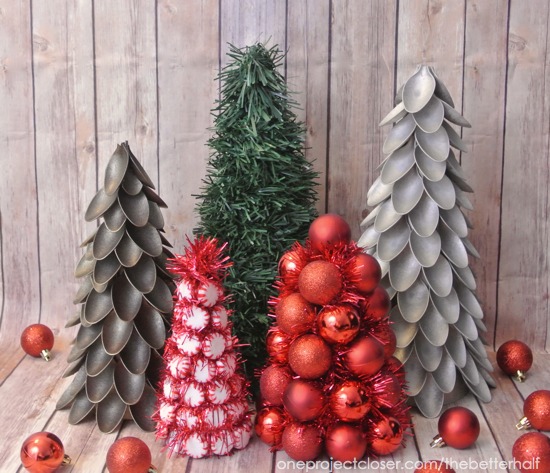 2. Dollar Store Advent Wreath
Are you catching onto a theme? I do love the Dollar Store! This was such a sweet time for our family making this wreath with our girls and lighting it each night as we read the Christmas Story.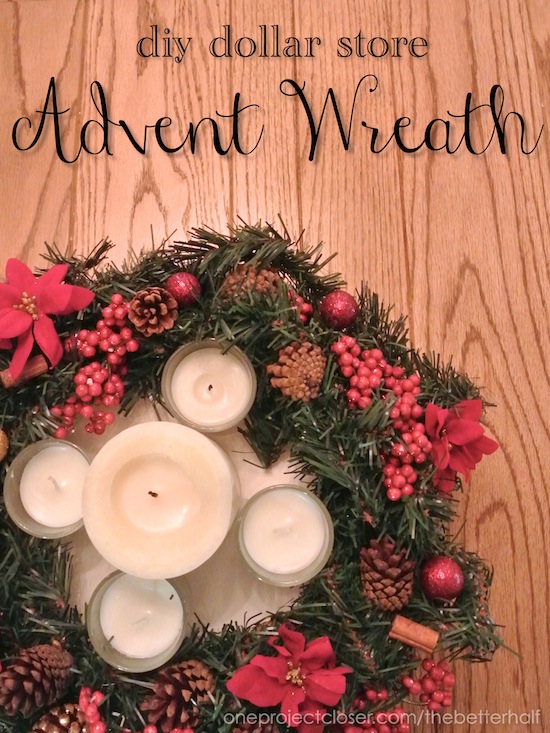 3. Glitter!
I know that neutral colors are super popular, but I really love color and glitz at Christmas and use it as an excuse to add glitter to everything. I bought both the reindeer and the letter "H" unfinished at the craft store, sprayed them with adhesive and covered in glitter. For 5 minutes of work and less than $5, they both made a big impact on our Christmas Mantel.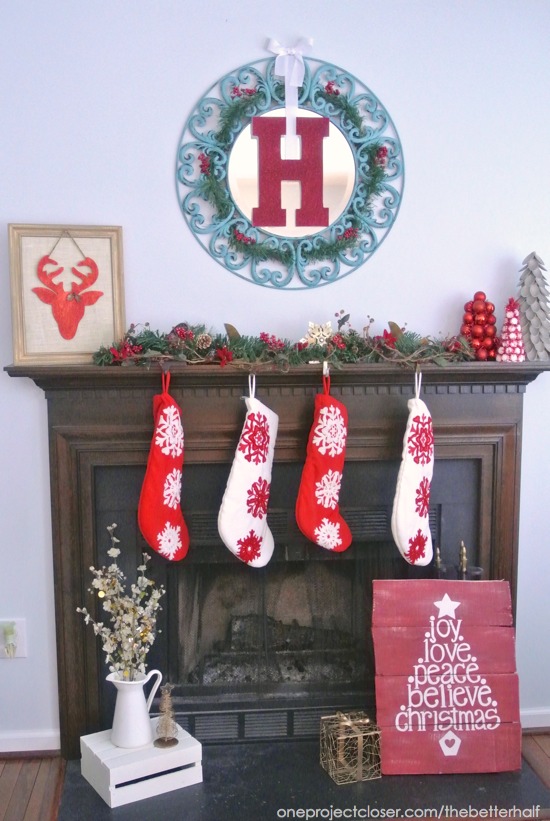 4. Felt Christmas Tree
I know everyone and their mother has seen the felt trees on Pinterest, but I really love mine and so do my girls. My special addition this year was a large clothes pin affixed to the wall with a Command Strip, holding a tin of felt ornaments. It has made it a much neater daily activity and I don't find myself constantly cleaning up anymore.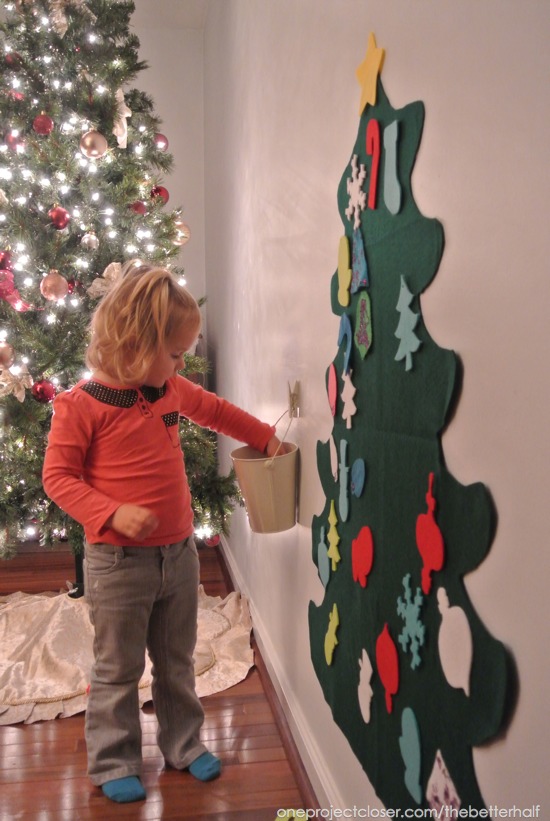 5. DIY Pallet
You probably spotted the Christmas pallet sitting in front of my fireplace above, right? When people visit, that is the most asked about piece at Christmastime, and it was easy and FREE to make.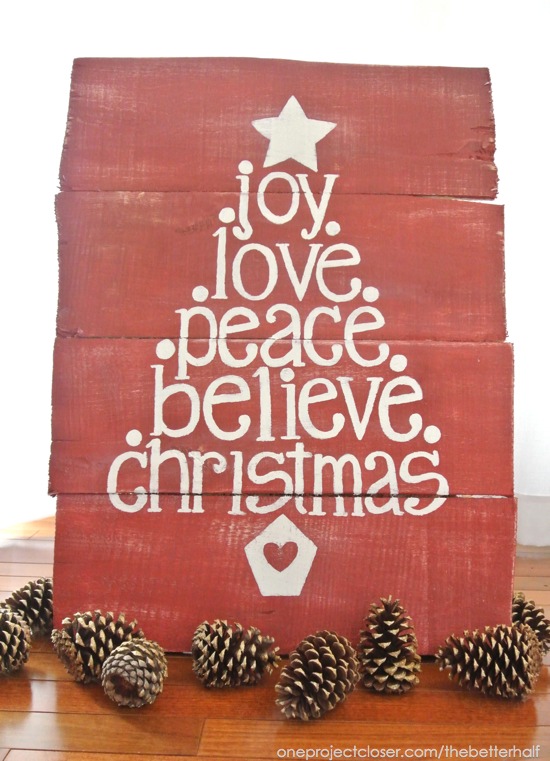 Hope to see you again soon and thanks for reading along! Don't forget to check One Project Closer out on Facebook and Pinterest!
Which project is your fave? What about those spoon Christmas trees? Awesome right? Such fabulous ideas for easy last minute Christmas decor….thanks for stopping by Jocie!