I get asked all of the time which brand of transfer tape is best. Quite frankly, I am a creature of habit and I kept one brand in my craft room at all times. I really didn't branch out and try new things. Today that changes! I have seven brands of transfer tape to try for you. I did a big transfer tape comparison just to see which brand is the winner. Then you will know which to look for when you need to restock! You can also read our post on how to use transfer tape if you need it.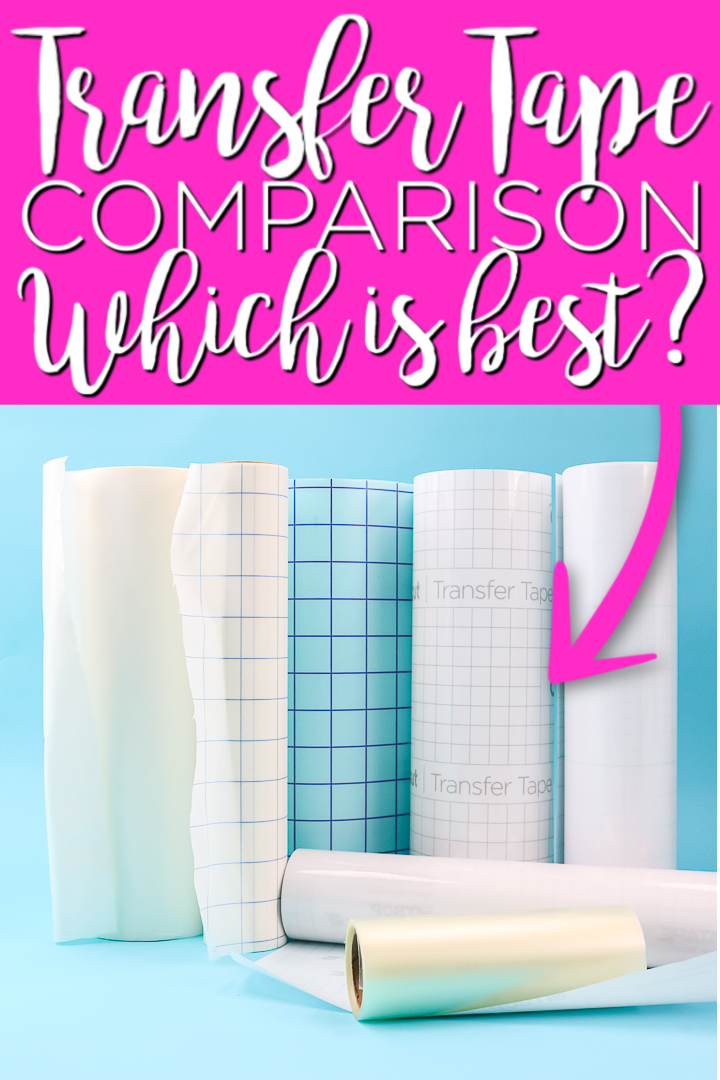 Brands of Transfer Tape
I pulled my list of brands together by asking on social media as well as in our Cricut Facebook group. I pulled the favorite brands from those that responded so that hopefully I was comparing the best of the best. Here are the brands I ended up using:
I will talk about pricing in the summary at the bottom of the page as I feel it really factors into which brand of transfer tape is best.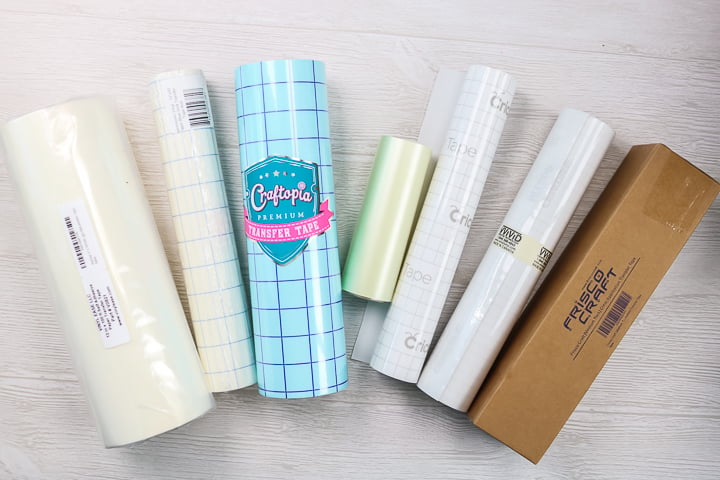 Transfer Tape Test
Now that we have our brands, it is time for the comparison. For each of the brands, I used the same mandala design for transferring. All of these were cut from Cricut Removable Vinyl in silver. I also used the same procedure of burnishing once across the front and once across the back before lifting up my design.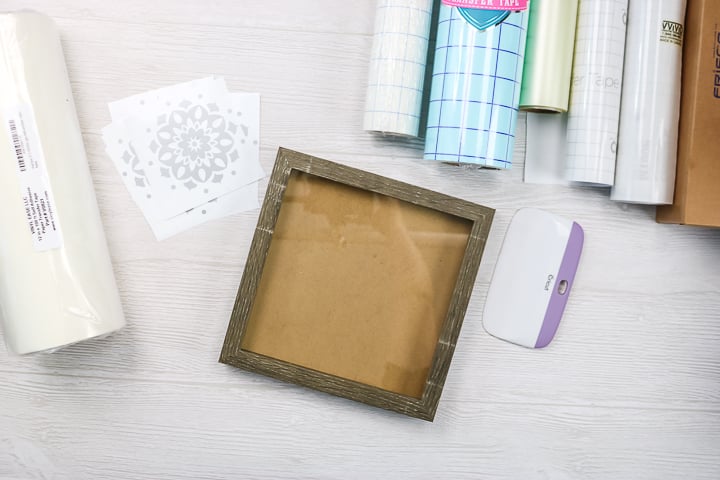 I would then count how many pieces stayed on the backing and did not get picked up by the tape. Then I would lay the tape back down and attempt to burnish more to pick up any bits. I transferred all of my designs to the same shadowbox that I cleaned in between tests.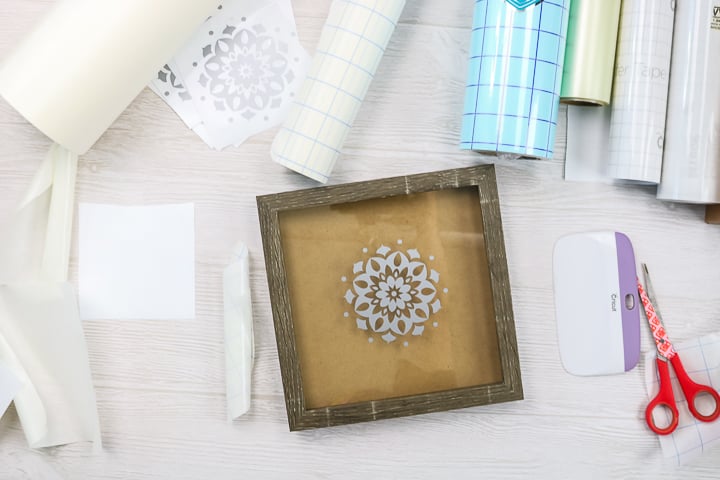 I will say right up front that all of these brands worked for transferring vinyl to a surface. Some just worked better and faster than others. So, if you want to transfer your vinyl with less burnishing and headache, read on to see which I found to be the best.
Transfer Tape Comparison
I performed the same test above with all of the brands above. You can actually watch me perform these tests for the first time on camera with the video below.
Can't watch the video or want a summary of the results? Here is a super brief wrap up of how each of the brands of transfer tape performed: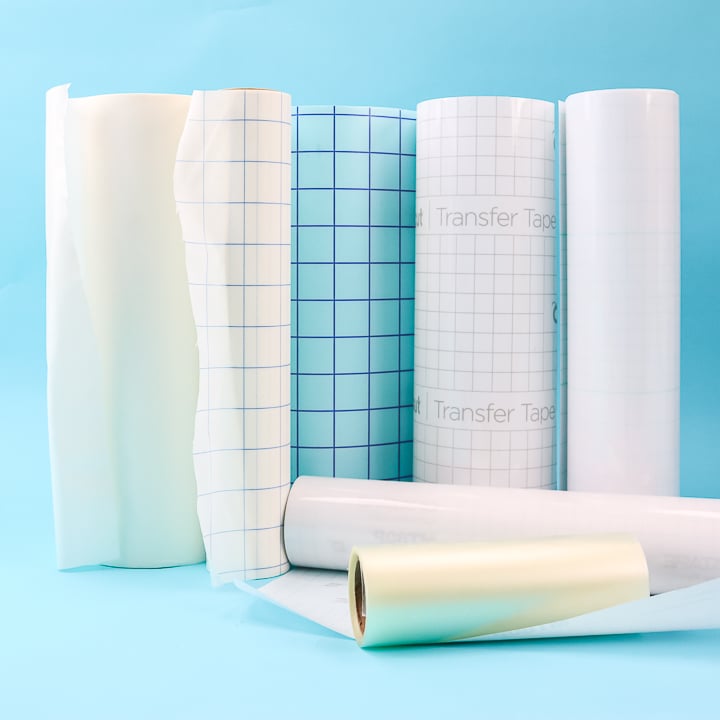 Which brand of transfer tape is best?
After my tests, I basically found that these brands all worked, however, they lined up in basically two groups.
My favorites include Cricut, Vinyl Ease, and Expressions Vinyl. These were all comparable in performance.
My next group would be Craftopia, Direct Vinyl Supply, Oratape, and Frisco Craft. Again, I feel like the performance was all comparable but a little more work than the first group.
So, that really means we need another factor to make a decision on which to buy. I think pricing really weighs into this for most people. So, I looked at current pricing without any sales factored in:
So, now you can see that there is a huge difference in price. If we go back to our list of how each performed and compare with the pricing, you can now list brands in order with the best and cheapest at the top.
Now, if you are shopping for transfer tape for the Joy, try Vinyl Ease, Cricut, or Direct Vinyl Supply. Really want gridlines? I would do Expressions Vinyl or Cricut. Really want paper? Vinyl Ease wins every time. Hate paper transfer tape? I would go Frisco craft or Direct Vinyl Supply if you want to spend less.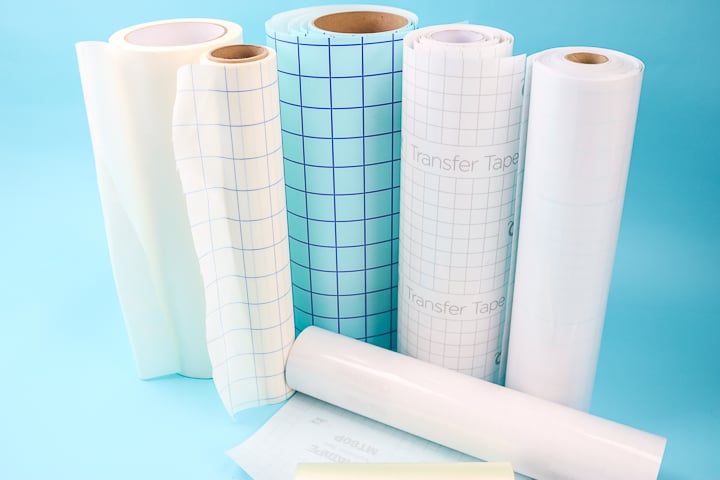 I hope this helps you choose a transfer tape for your Cricut projects. You will probably find that any of these brands work well. You may even find that your own personal favorite is not the one that I chose here. Try a few different brands using our list as a guide and be sure to look out for sales. You will land on one you love in no time at all!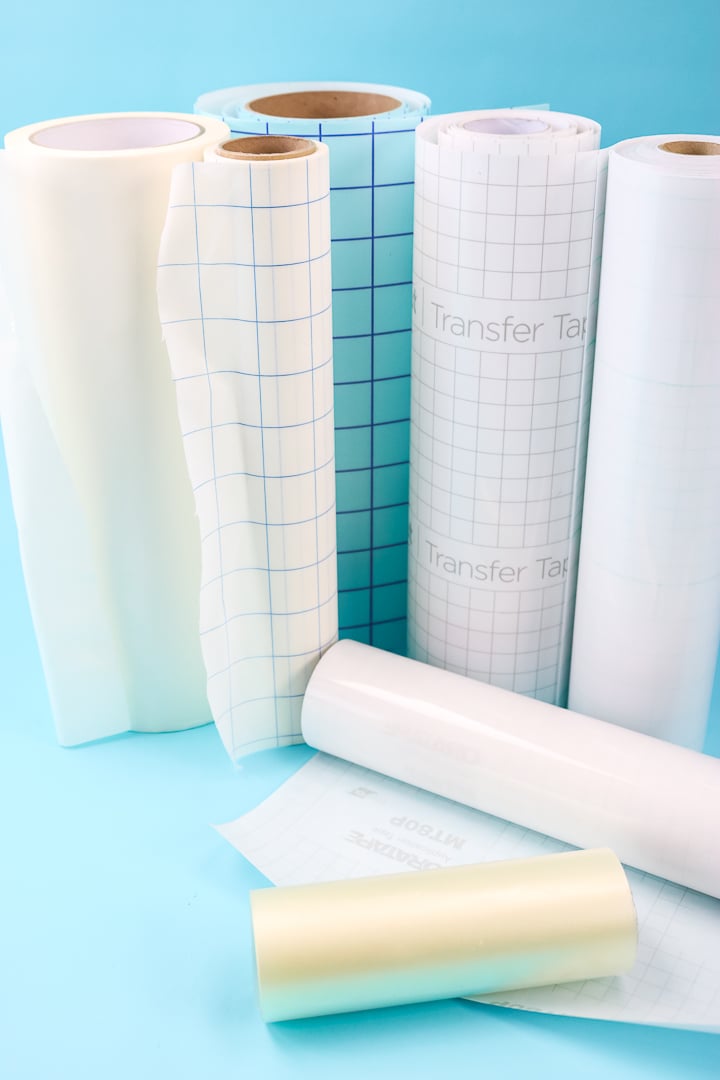 Love this post and want more? Try the links below as well!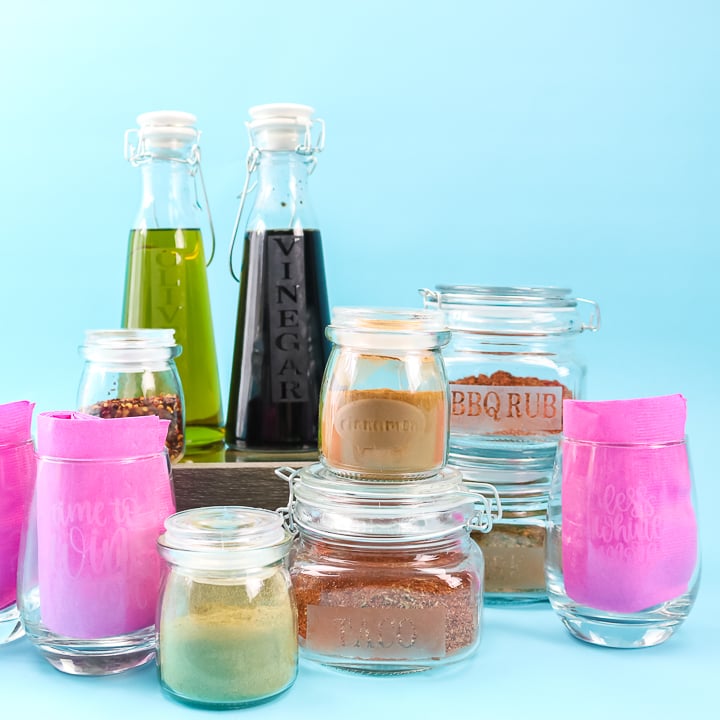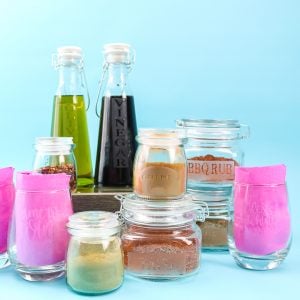 How to Etch Glass with a Cricut
Grab your Cricut machine and start etching glass with this easy to follow tutorial.
Read More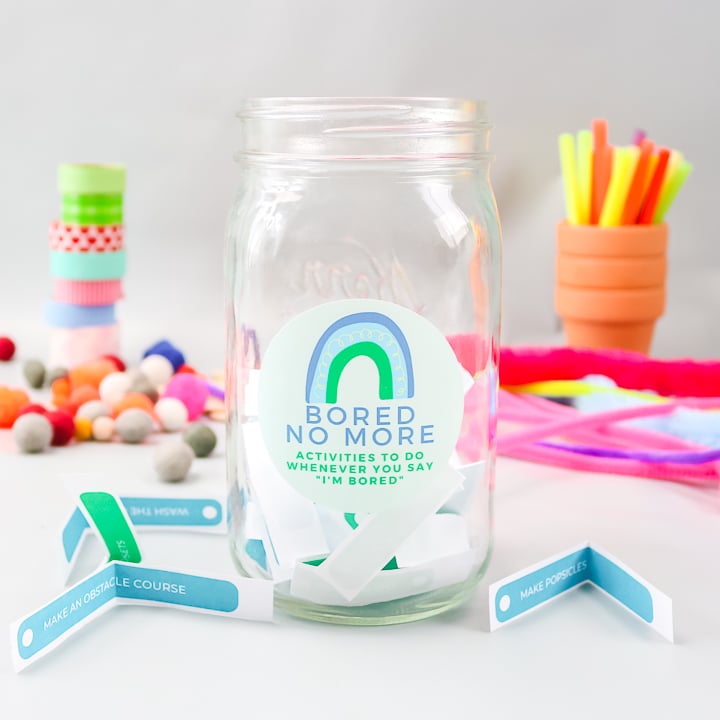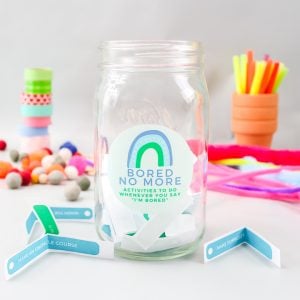 How to Use Cricut Printable Vinyl
Make stickers and more from printable vinyl on your Cricut machine.
Read More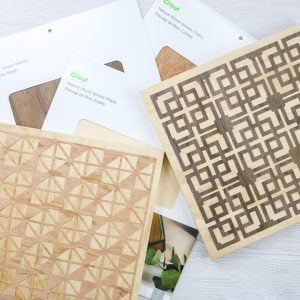 How to Cut Wood Veneer with a Cricut Explore or Maker
You can easily cut wood veneer with your Cricut machine and the deep point blade.
Read More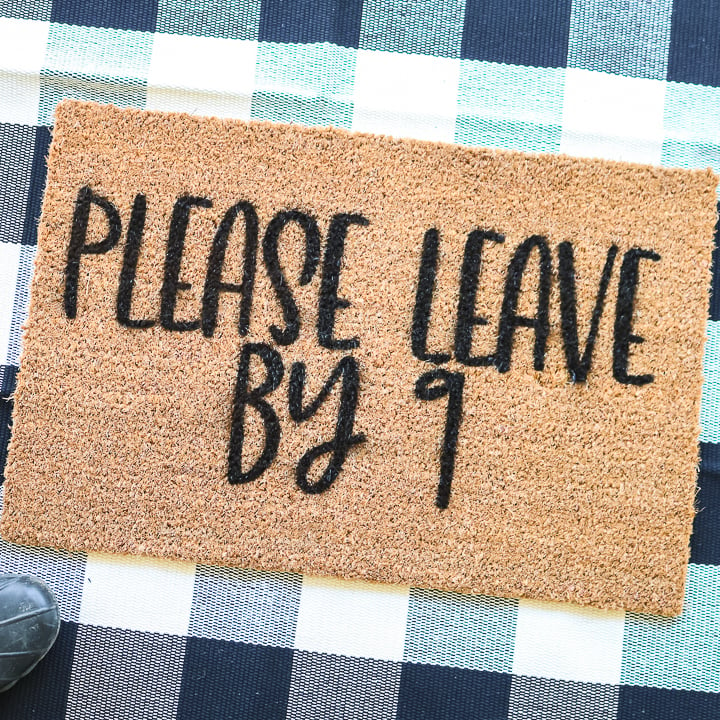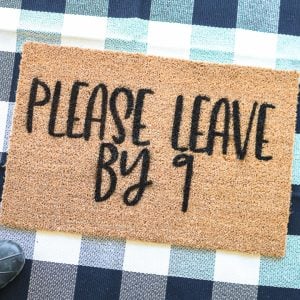 Make Your Own Doormat
A doormat is super easy to make with a Cricut machine and our instructions.
Read More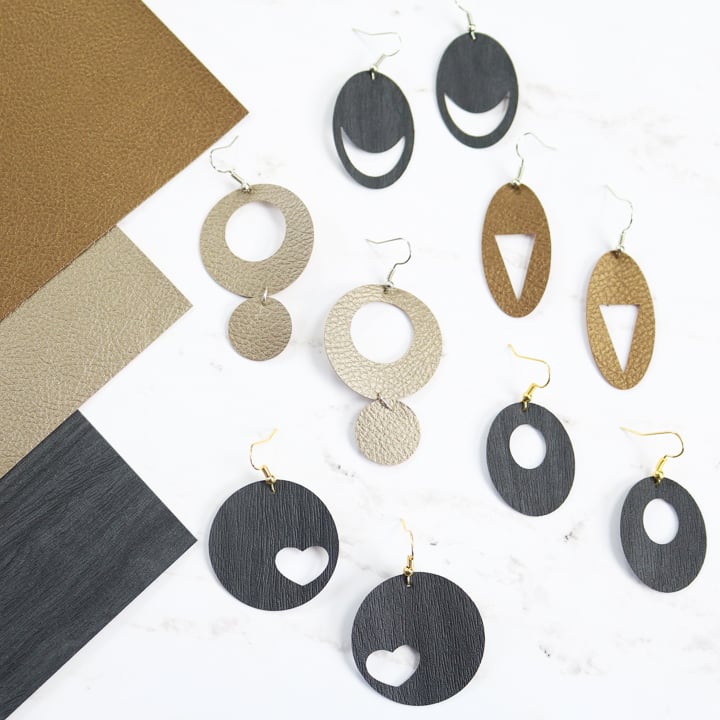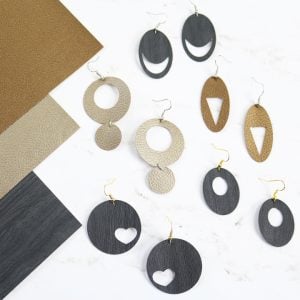 Cutting Earrings with a Cricut Machine
It is so easy to make earrings with a Cricut. You will have a pair for every occasion!
Read More
New to Cricut?
Sign up for our email list here to download the Beginner's Guide to Cricut Design Space for FREE today!
Sign up to get the guide emailed to you!