The finals are up for voting on One Month To Win It! Head on over and vote for your favorite Christmas project!
So if you saw my post from yesterday on the Plaid Simply Screen Silk Screen Kit, you will know I had a fail with my mason jar screen. But quite frankly I like to turn craft fails into successes! The screen came out way more rustic than I had anticipated. But I am a rustic loving gal. So I embraced the rustic nature and made myself some Burlap Mason Jar Christmas ornaments!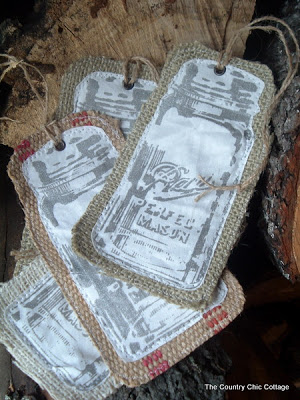 Burlap and mason jars all in one Christmas ornament?? Yes please! I started with a wonderful image from The Graphics Fairy (gotta love her).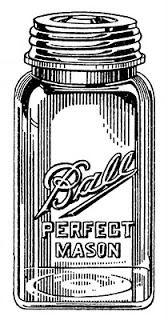 But as I explained yesterday the screen making process was just did not cut it for this detailed of an image. This is my completed print using silver glittery ink…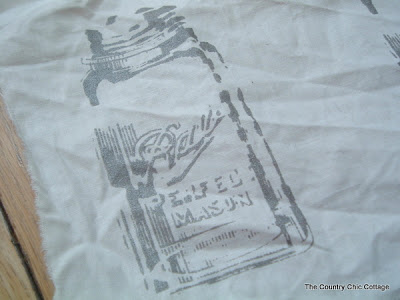 Quite a bit more rustic than the original image. But looking at it again, I decided to embrace the rustic nature. Even adding some burlap. So I cut some scrap burlap into rectangles that were larger than my image. For each mason jar, I used three pieces of burlap.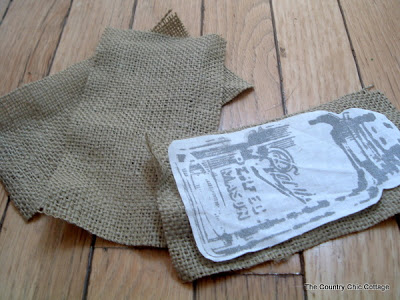 Sew your mason jar print on top of all three layers of burlap. (I used a zig zag stitch.) Now what if you don't have a rustic screen printing of the mason jar? You can use a variety of other methods to get that graphics fairy image onto some fabric. Printing, painting, stenciling, etc.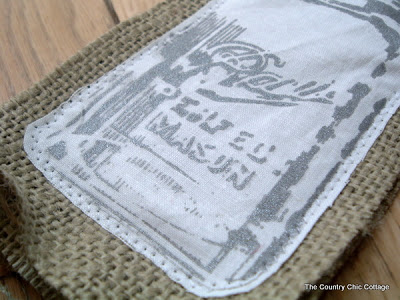 Next I trimmed my burlap to the same shape as the mason jar.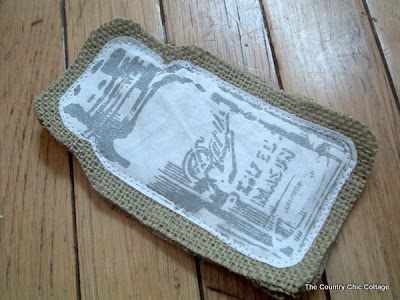 Then sew all the way around the outer edge of the burlap.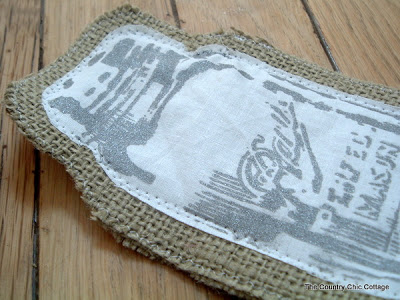 I have a wonderful tool for punching holes and inserting grommets. So I broke out my crop-a-dile.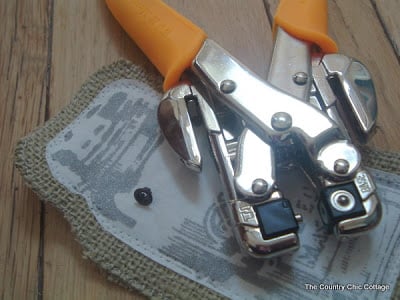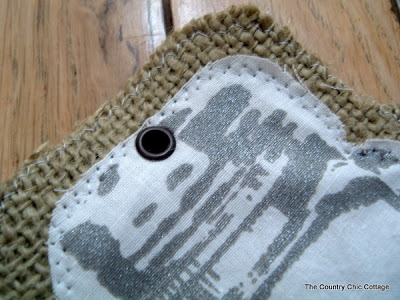 I then threaded in twine to hang my ornaments….
The three layers of burlap help to stabilize the entire thing and keep it "stiff".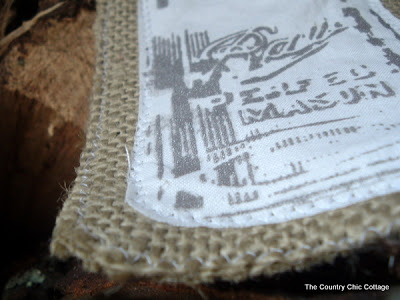 My rustic image has just a touch of glitter from the ink. The rustic nature of it is growing on me…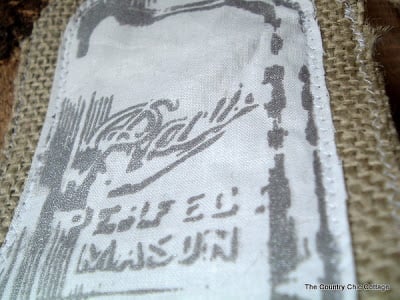 I can't wait to hang this one on the tree…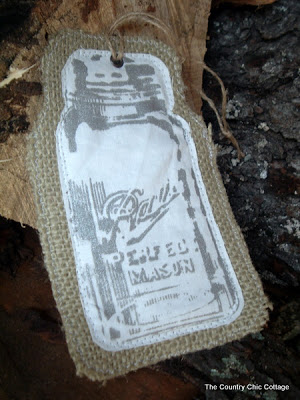 But wait! I couldn't stop with just one! I also had some white burlap…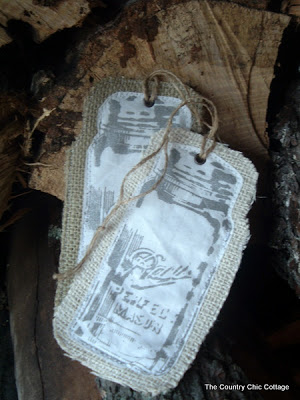 I made another ornament. See the color difference…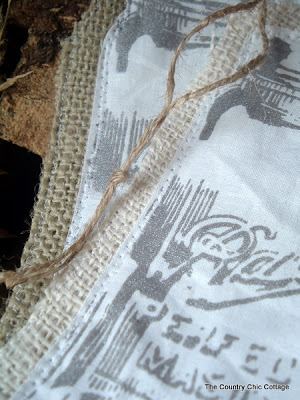 I couldn't even stop there. I had some chair webbing.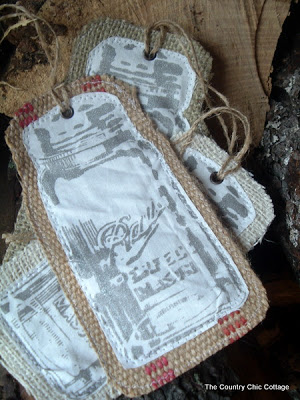 So I made another ornament! On the chair webbing version, you really only need one layer of the webbing.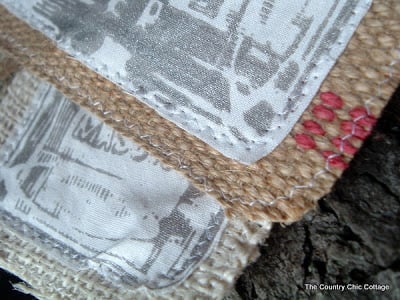 I am going for a "rustic" theme for Christmas. These ought to fit in just fine…