You can make a car play mat in an afternoon for your little one or any other child you need a DIY gift idea for. This portable mat is perfect for play on the go. Just pop the cars inside, fold it up, and drop it in your purse. Your little one can then play with the cars on the road anytime and anywhere! This one was originally posted over on the Darice blog where I am a paid contributor, however, I am sharing it here in case you missed it.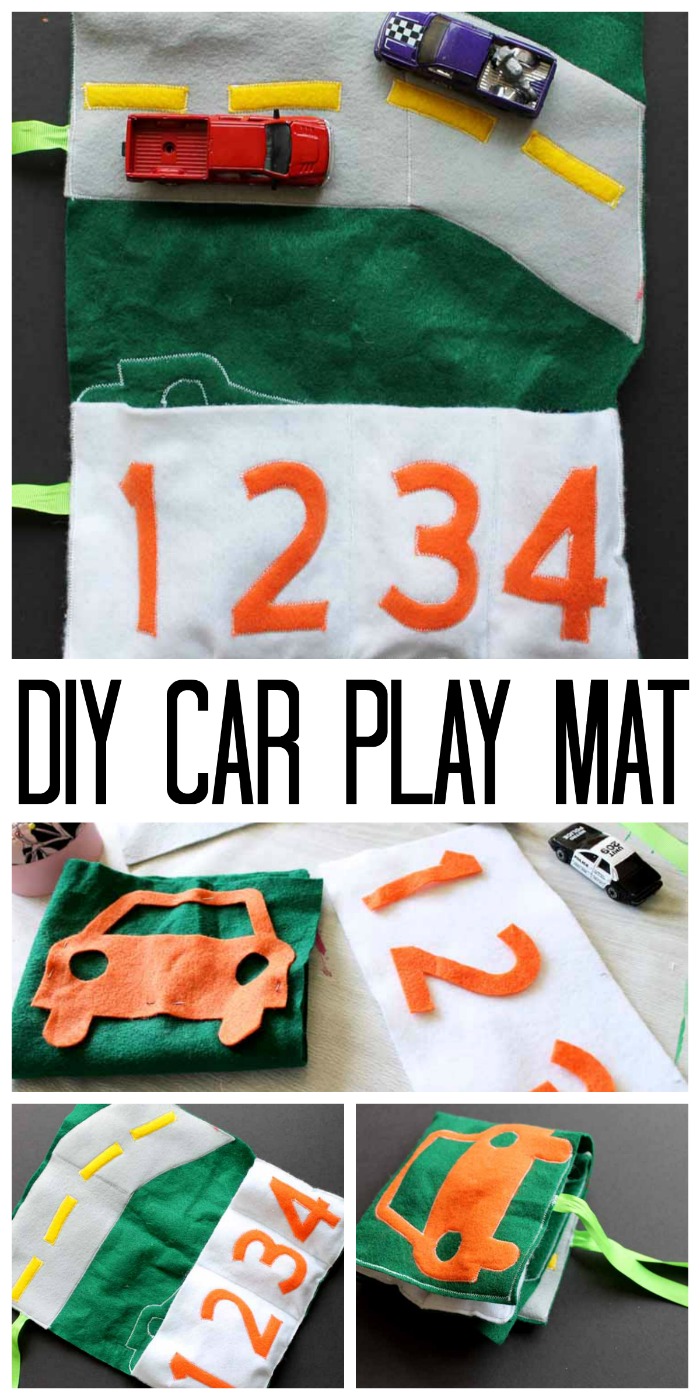 Supplies needed to make a car play mat:
Links below may be affiliate links which means that you do not pay anymore, however, a portion of your purchase will go to support this site.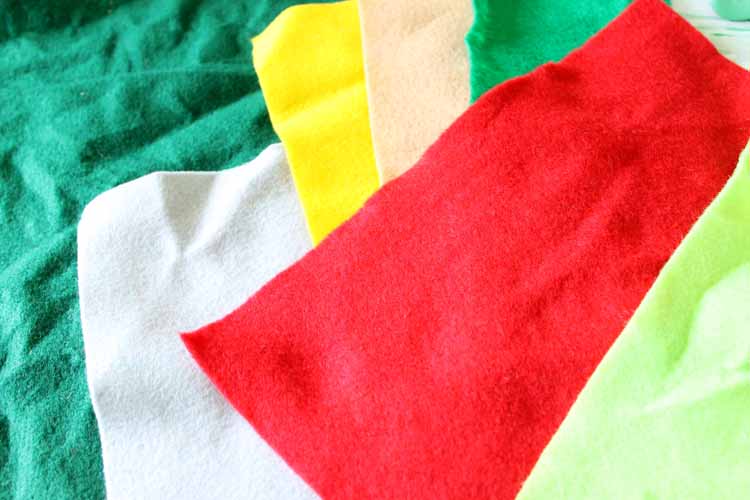 Start by cutting your green felt to 11 inches by 13 inches.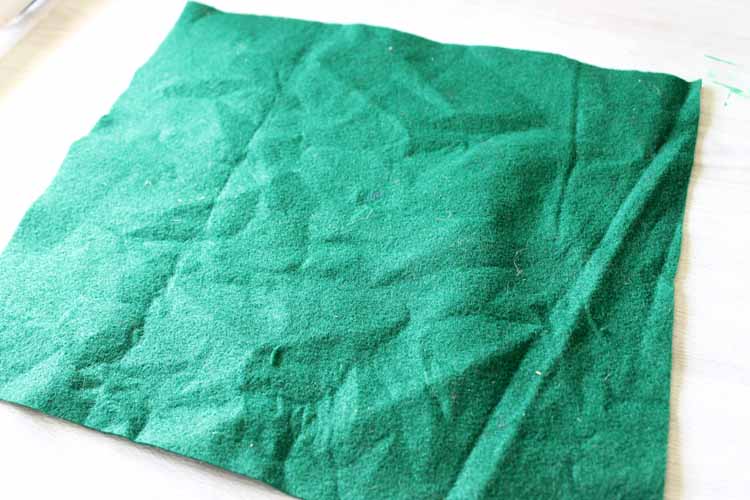 Then cut your other pieces:
5 inch by 12 inch rectangle of white
4 inch wide curved piece of grey (for road)
1/2 inch by 2 inch yellow pieces for road stripes
Orange car and numbers (you can print the template here) (NOTE: You can also cut these with a machine like the Cricut Maker. See more about cutting felt with it here.)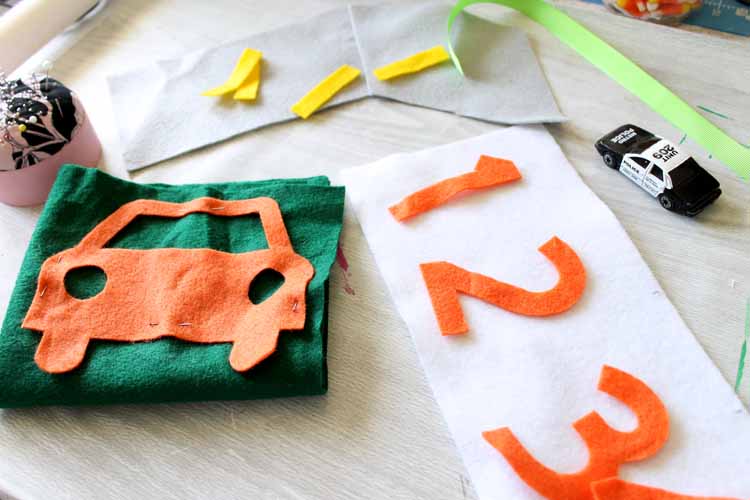 Need help uploading your template into Cricut Design Space? Try the video below!

Start pinning all of your pieces to each other but not to the green piece yet. NOTE: The white piece is one inch longer than the 11 inch wide green piece. This gives you extra room when creating your car pockets.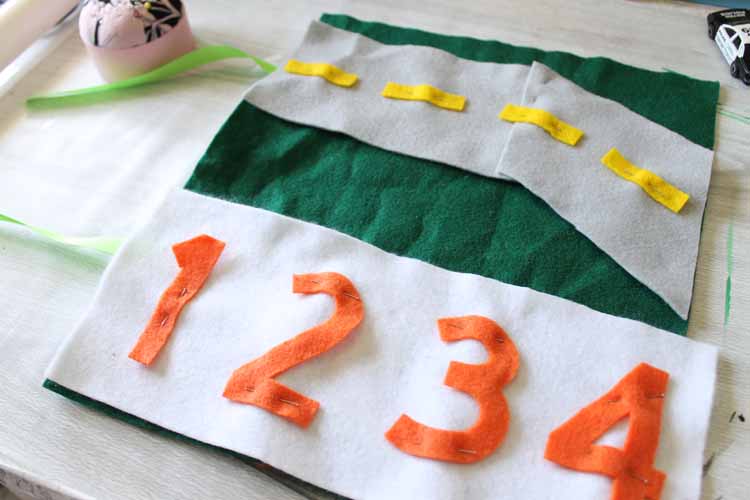 Then sew your road lines to the grey road piece. Also stitch your numbers to the white piece. NOTE: I used two pieces of grey to create my road however you can also use one felt piece cut into a curve.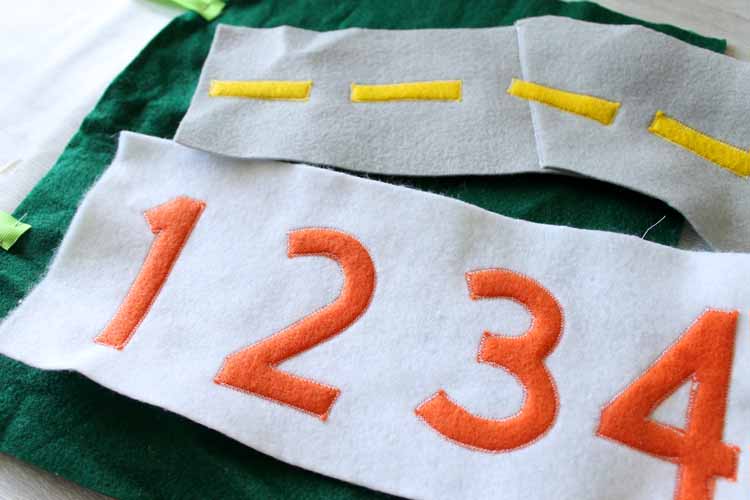 Pin the car to one corner of the green felt piece and stitch into place with your sewing machine.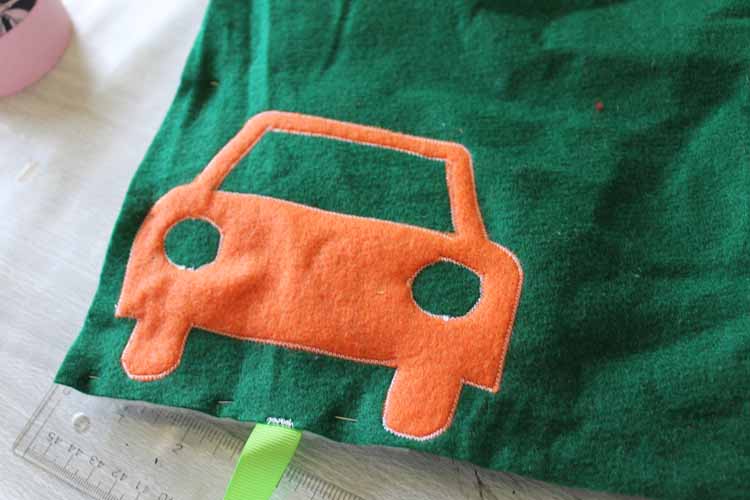 Flip the green piece over and start pinning your pieces as well as your ribbon into place. Gather up your felt when pinning the white piece into place to create roomy car pockets. Before sewing, fold your project to ensure proper placement of objects and ribbon.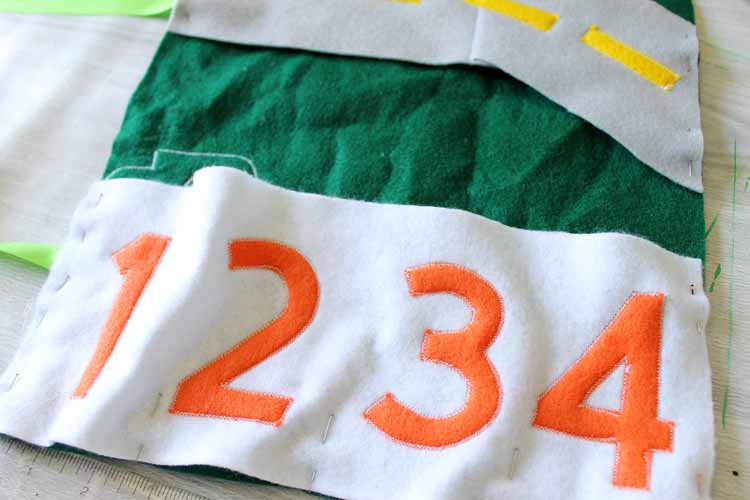 Then just use your sewing machine to stitch everything into place. NOTE: I did not sew a line between one and two on the white felt. I did this for a couple of reasons. The first being I did not want a sewing line on my car applique. Second I have found that there are some LARGE mini cars. Monster trucks and ones with lights on the top. I have made things like this before and have not always been able to fit all cars in the slots. This leaves room for those extra tall toys.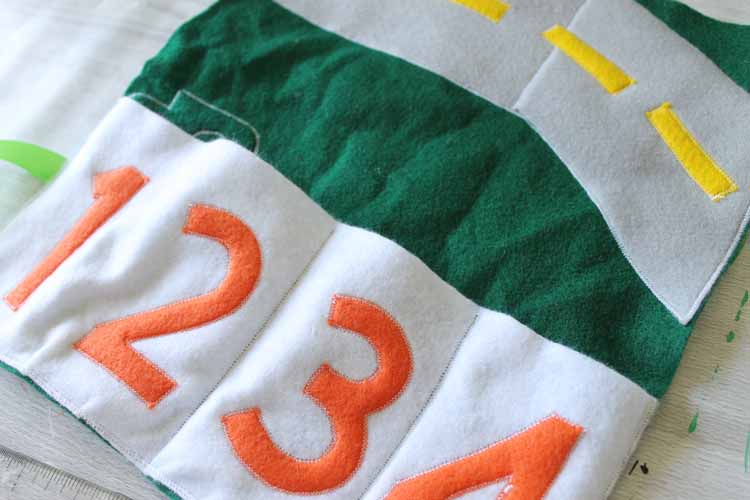 Then just fold up your car play mat and it is ready to give to anyone on your holiday gift giving list.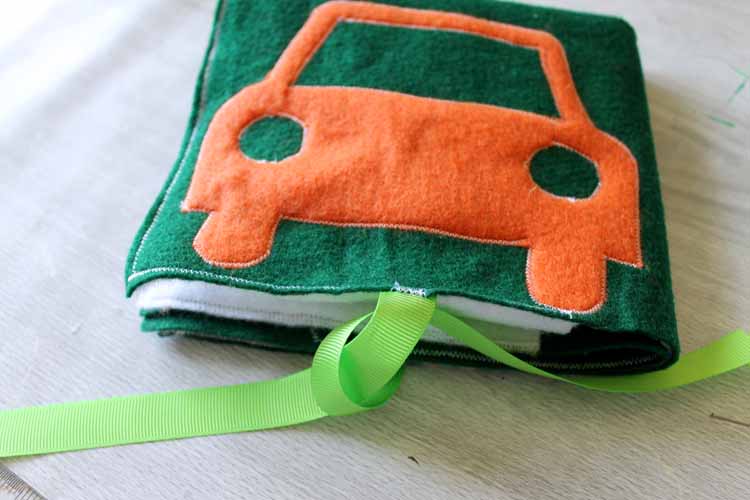 Be sure to add in a few cars before wrapping this one up.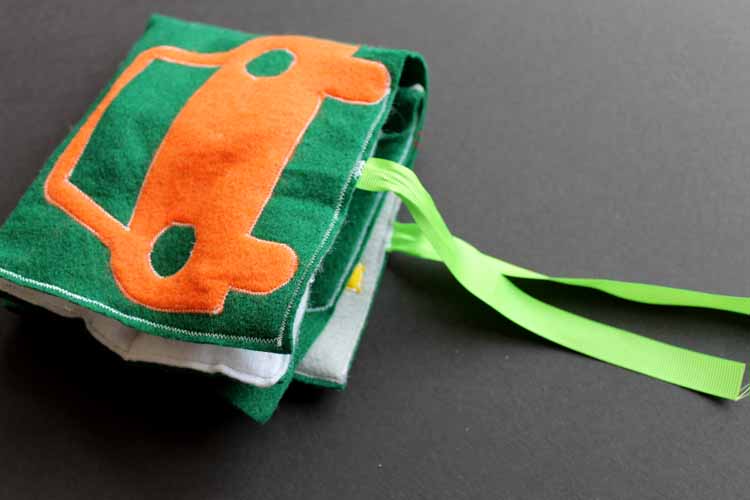 Every small child would love a car play mat like this one. An on the go toy that is perfect for busy days and errands with mom or dad.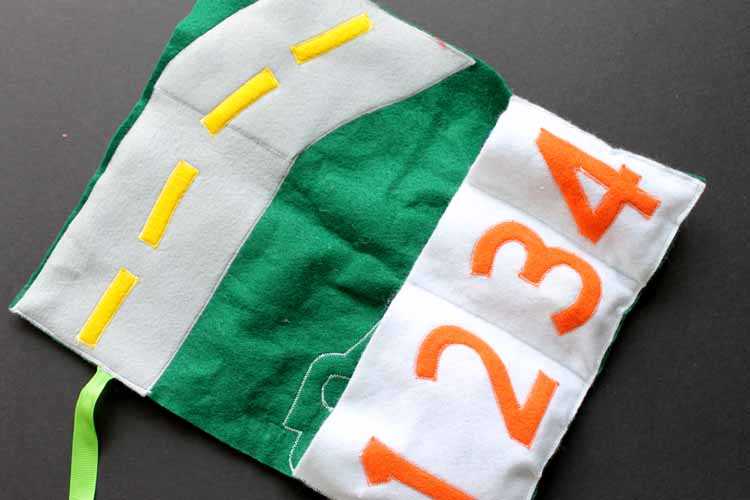 This felt project could not be easier so get started on your version today. Your little one is sure to love playing with their own DIY car play mat!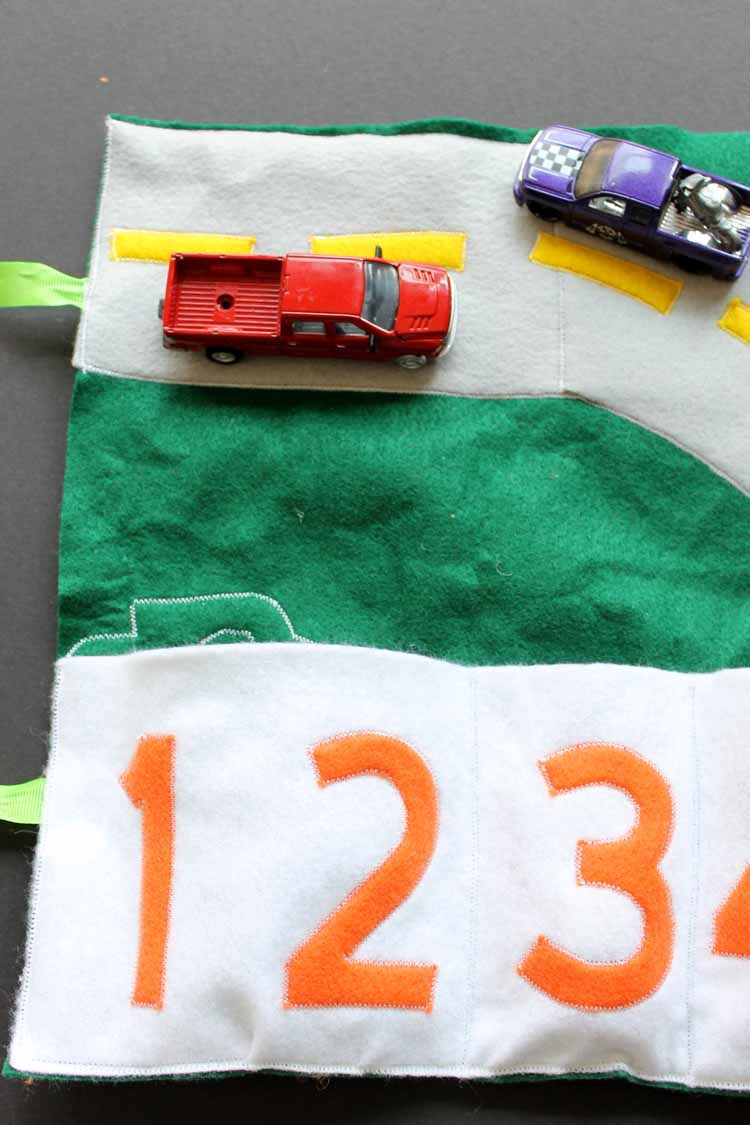 What are you waiting for? A few sheets of felt and you could have a fun gift for any child on your list.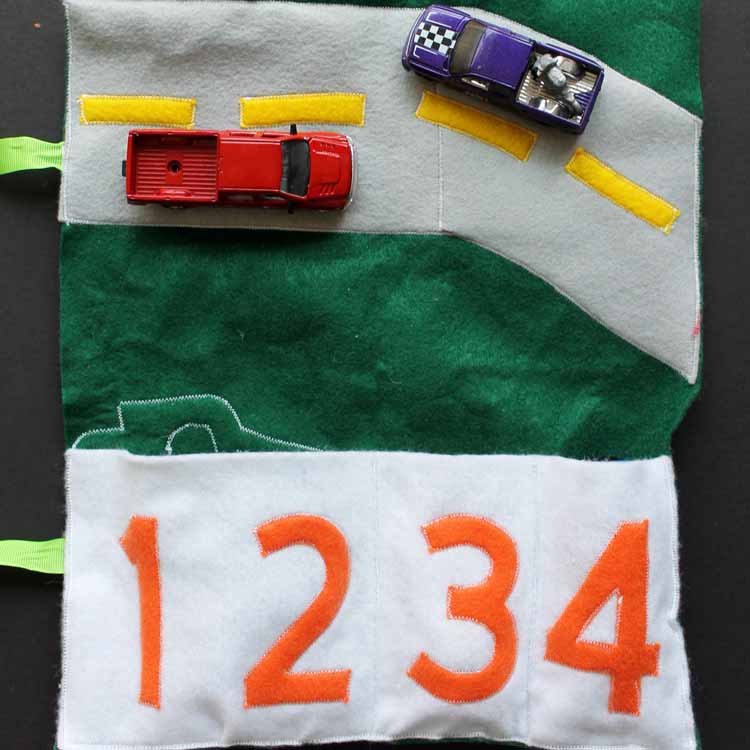 Love this car play mat and want more gift ideas for the little ones? Try the links below!