Make a Christmas snow globe in just minutes with this super easy technique. A quick and easy way to add some fun to your holiday decor. You can actually add whatever miniatures you love to this jar snow globe but this miniature train is my fave. It is just perfect for the holidays!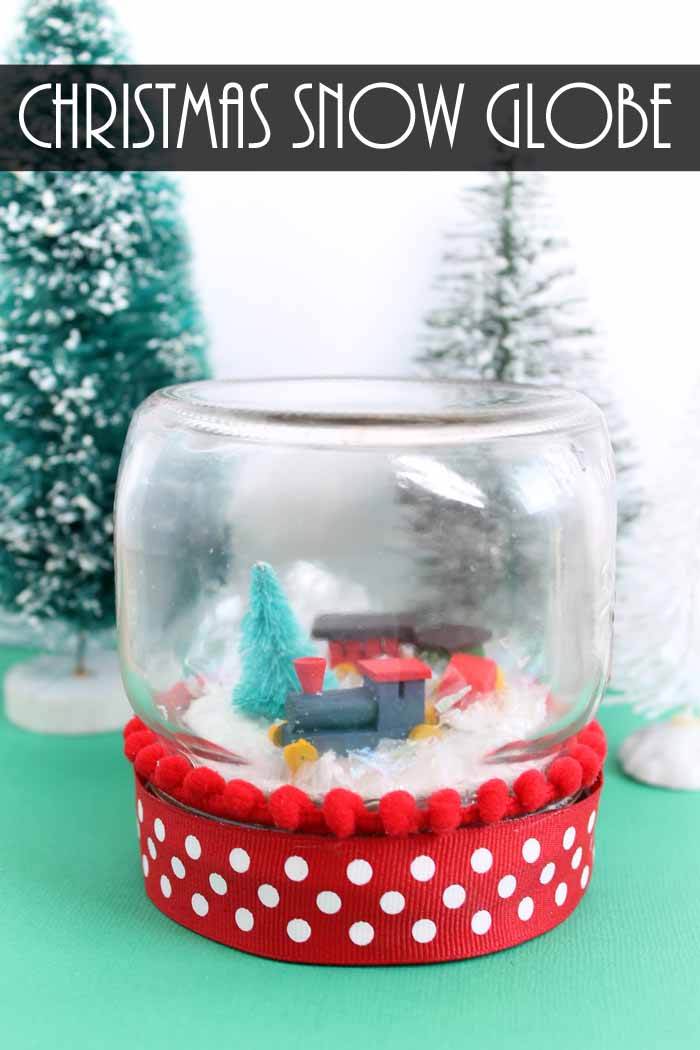 Supplies needed to make this Christmas snow globe:
Foam disc (should be a tight fit in jar mouth)
Palette knife
Miniature tree (I used one that was about 2 inches tall)
Hot glue and glue gun
Ribbon
Pom pom trim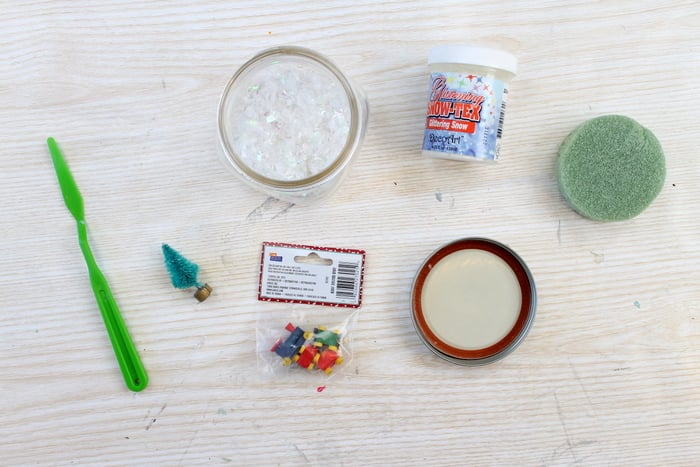 I thought a quick video would be a great way to show how to make this one. You can watch that video below.

Can't watch the video or missed some of the steps? Try our step by step instructions for how to make a Christmas snow globe below.
Instructions:
Apply snow-tex to the top of your foam disc with a palette knife. Apply a thick layer.
Then allow to dry for at least 24 hours. Make sure it is dry before continuing.
Cut the base from the tree with scissors.
Add the tree and also the wood train to the snow base with a little hot glue.
Put a little of the artificial snow inside of the mason jar.
Add the foam disc with the tree and train attached to the mouth of the jar. NOTE: This should be a really tight fit! If it isn't, you will need to secure around the rim with a bit of hot glue.
Then add the lid to the jar.
Use hot glue to secure ribbon around the mason jar lid.
Then use additional hot glue to add pom pom trim above the ribbon. Just make sure that your foam disc is covered when looking at the snow globe.
This project is complete and ready for your holiday decorating!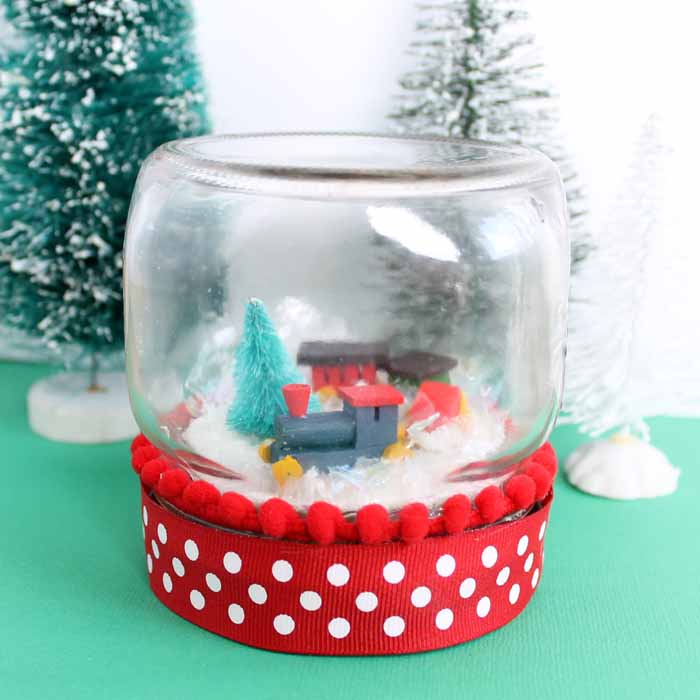 Add a Christmas snow globe to your holiday craft list. The kids will love to help with this one as well!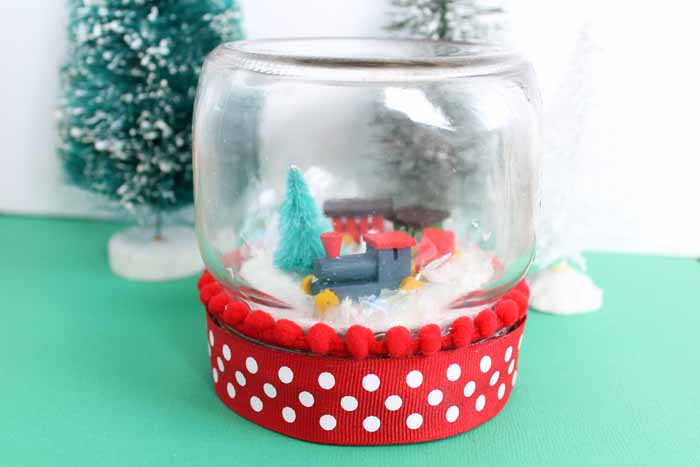 Y'all enjoy and get a jump start on your Christmas crafts this year!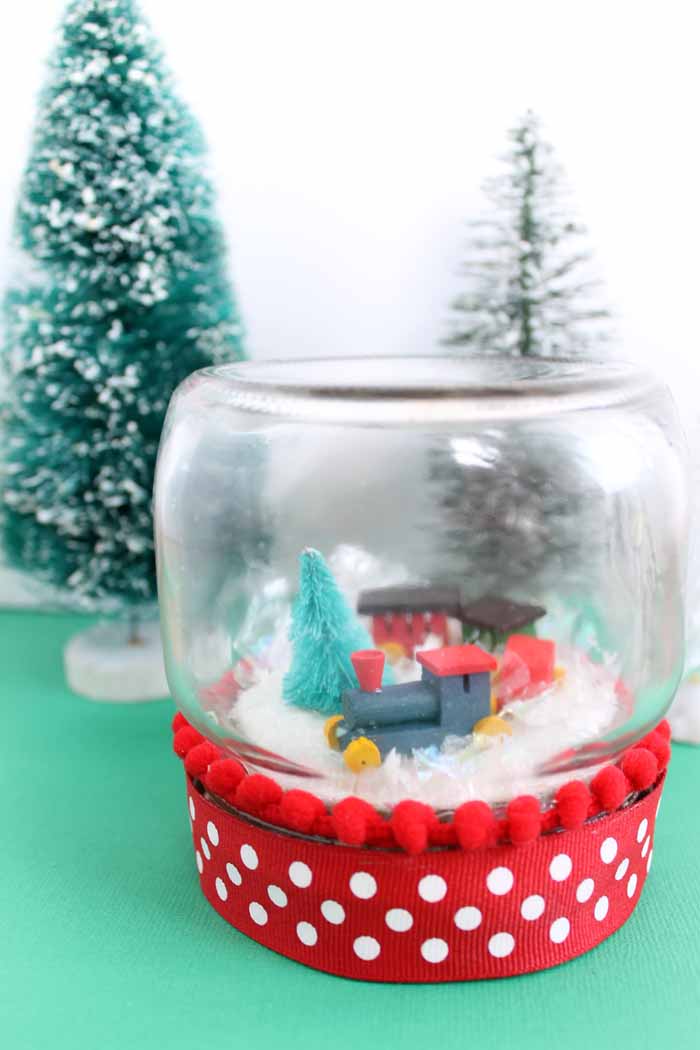 Love this Christmas snow globe and want more ideas? Try the links below!