Your outdoor cushions take a beating from use and weather. Learn how to clean outdoor cushions like a professional to keep them looking fresh and beautiful!
Every spring I get our outdoor area ready for the warm weather. I wipe down the furniture and pull out my dusty, musty outdoor cushions that have spent the winter hiding in storage.
After a long winter stored away (or getting battered by the elements), outdoor cushions need some freshening up to get them ready for spring and summer use.
Make cleaning outdoor cushions part of your spring cleaning routine. I'm spilling my top tips and tricks for getting your outdoor furniture gleaming so you can sit outside and enjoy it without fear of wearing the grime!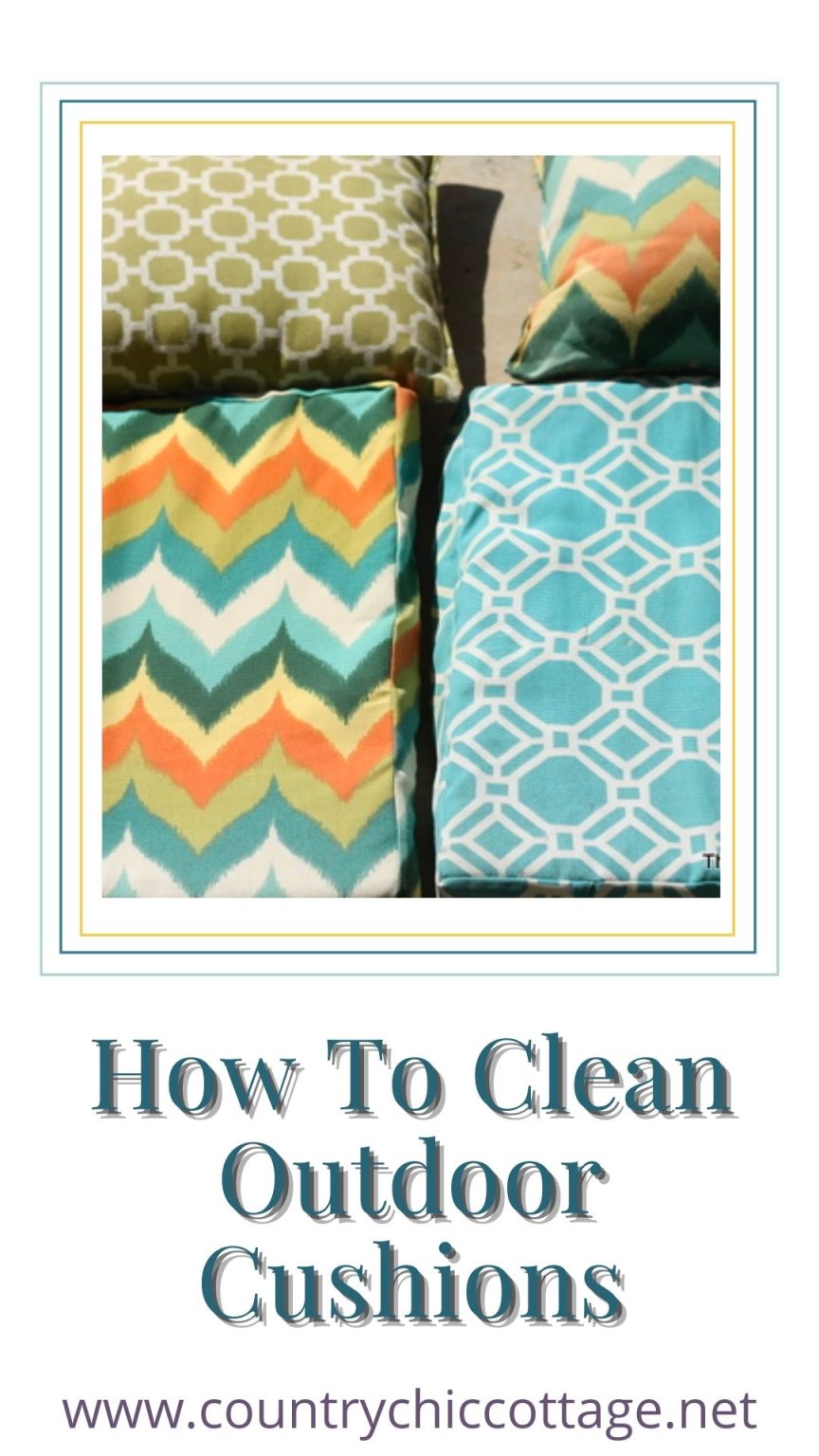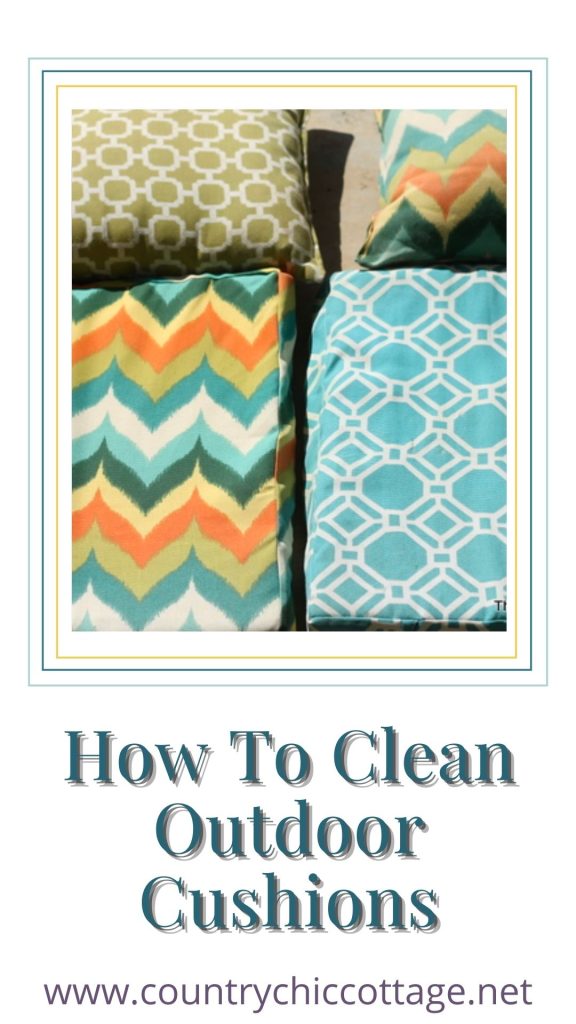 How To Clean Outdoor Cushions
Do you want to know my secret to great-looking outdoor cushions? It's BISSELL Professional Carpet Deep Cleaning with Febreze™.
Did you think a BISSELL carpet cleaning machine was only for carpets? Think again!
It helped me remove the dirt that was embedded in my cushions and freshened them with the smell of Febreze. But wait, there's more! The surprise bonus is that Scotchgard is included in the cleaning to help prevent dirt and stains in the future.
The dogs will be oh-so-pleased with our clean and fresh-smelling cushions! And I am thrilled that they will not be able to stain them again.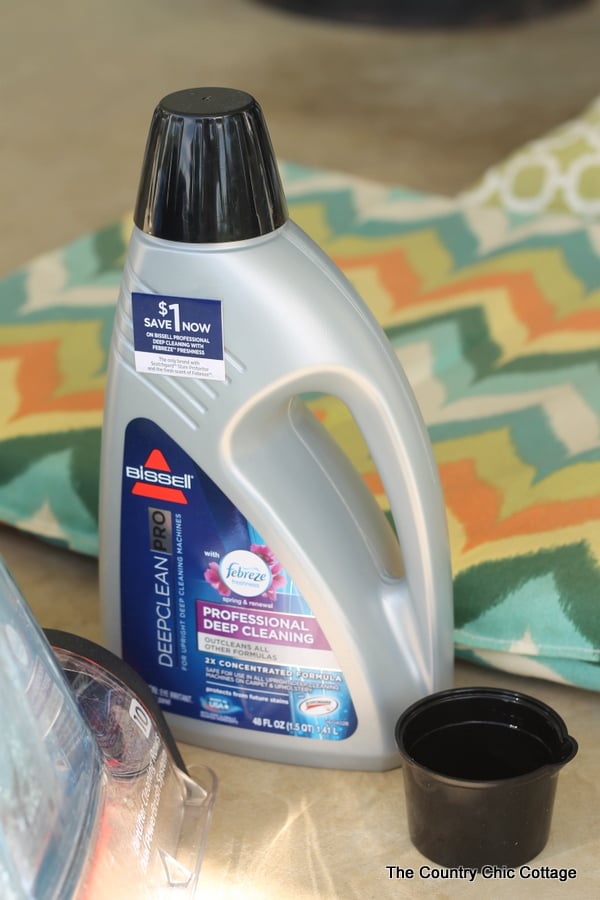 Process For Cleaning Outdoor Cushions
Y'all, this process is SO simple! You're going to be amazed at how well it works, too! Here's how:
Fill your BISSELL carpet cleaner with hot water and cleaner according to the instructions that came with your particular machine.
Clean the cushions with your upholstery attachment.
Super easy, right?
The picture below shows that I had cleaned the right side of the cushion while the left is still dirty. It was amazing just how much dirt came out of these little cushions.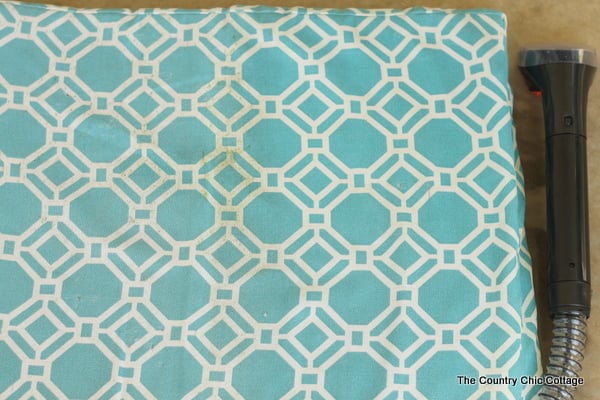 Here's an up-close shot to show more detail. Those stains, mildew, and grime came right out using my BISSELL carpet cleaner.
I was so happy to get another year out of these cushions – saving money makes me happy!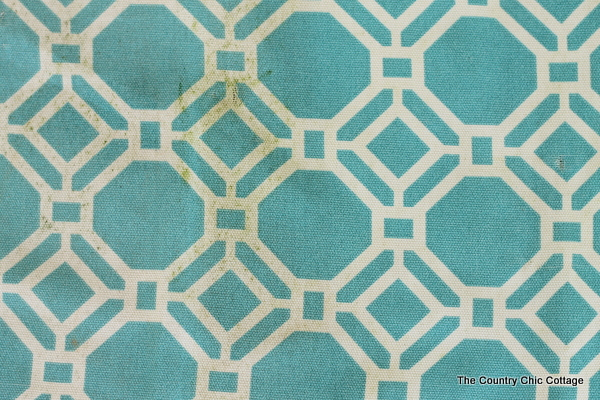 Tips For How To Clean Outdoor Cushions
Since each model will operate slightly differently, make sure to follow the instructions for your specific BISSELL model.
If you clean your cushions once and don't feel like they got as clean as they could have, clean them again! I had to do that with a couple of areas on my cushions, and everything got nice and clean the second time around.
Here's one more side-by-side shot for you just so you can get a good comparison.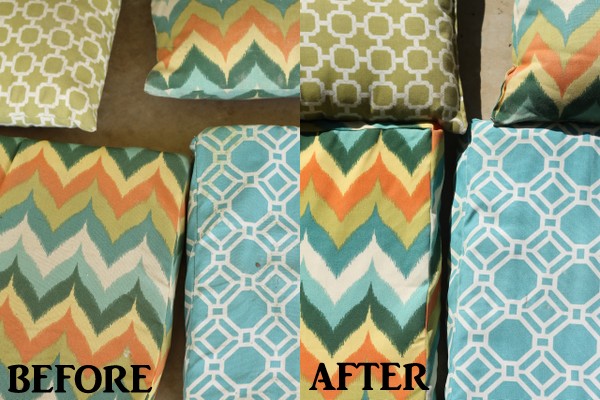 These cushions are now ready for a summer of fun and front porch rocking.
A BISSELL Is Good For So Much More Than Cleaning Outdoor Cushions
Are you on the fence about getting your own BISSELL carpet cleaner?
Well, you know that you can clean carpets and now outdoor cushions. Here are 10 more items you can clean with your carpet cleaner as well.
Grab your own and use that BISSELL Professional Carpet Deep Cleaning with Febreze™ to make your outdoor cushions look like mine! When was the last time your outdoor cushions got that kind of love?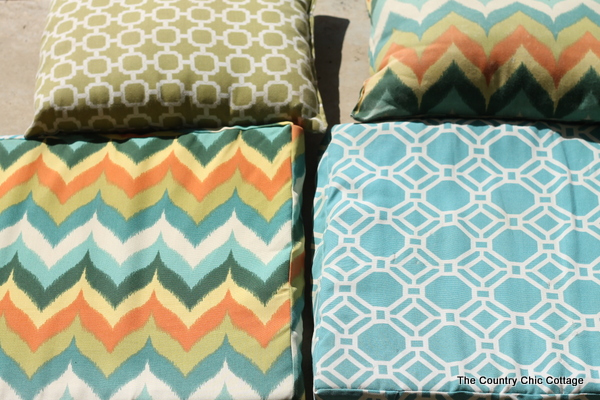 FAQs
Here are a couple of questions that readers frequently ask about cleaning outdoor cushions. If you have a question, please check to see if I've already answered it below. Don't see it? Leave it for me in the comments!
How do you clean removable outdoor cushion covers?
This method with the BISSELL works for cushions that don't have removable covers. If your outdoor cushions have removable covers, I recommend taking the covers off and putting them into the washing machine on a gentle cycle with a mild cleaning detergent.
Don't put the cushion itself into the washing machine or it could cause it to get moldy.
Can you put outdoor cushions in the dryer?
After you wash your cushions, let them air dry. Do not put them into the dryer or use heat on them because the heat will damage the foam and cause the materials to lose their shape.
I hope this post showed just how easy it is to use your BISSELL to clean your outdoor cushions! Happy spring cleaning!
More Cleaning Inspiration
Once you learn how to clean outdoor cushions, take your cleaning motivation to other parts of the house with these posts.
Want to see my favorite cleaning supplies and products?
I have gathered all of the products I love using around my home into one great section of my Amazon storefront. You can click here to shop! If you're looking for just about anything to clean your home, I probably have an option that you will love!