There are in fact secrets for cleaning your stove and oven. I have gathered the best ideas for you below so just follow along and learn how to get your stove and oven clean with minimal effort. We have some great all natural alternatives for you below as well so be sure to check those out if you are trying to minimize the chemicals in your home.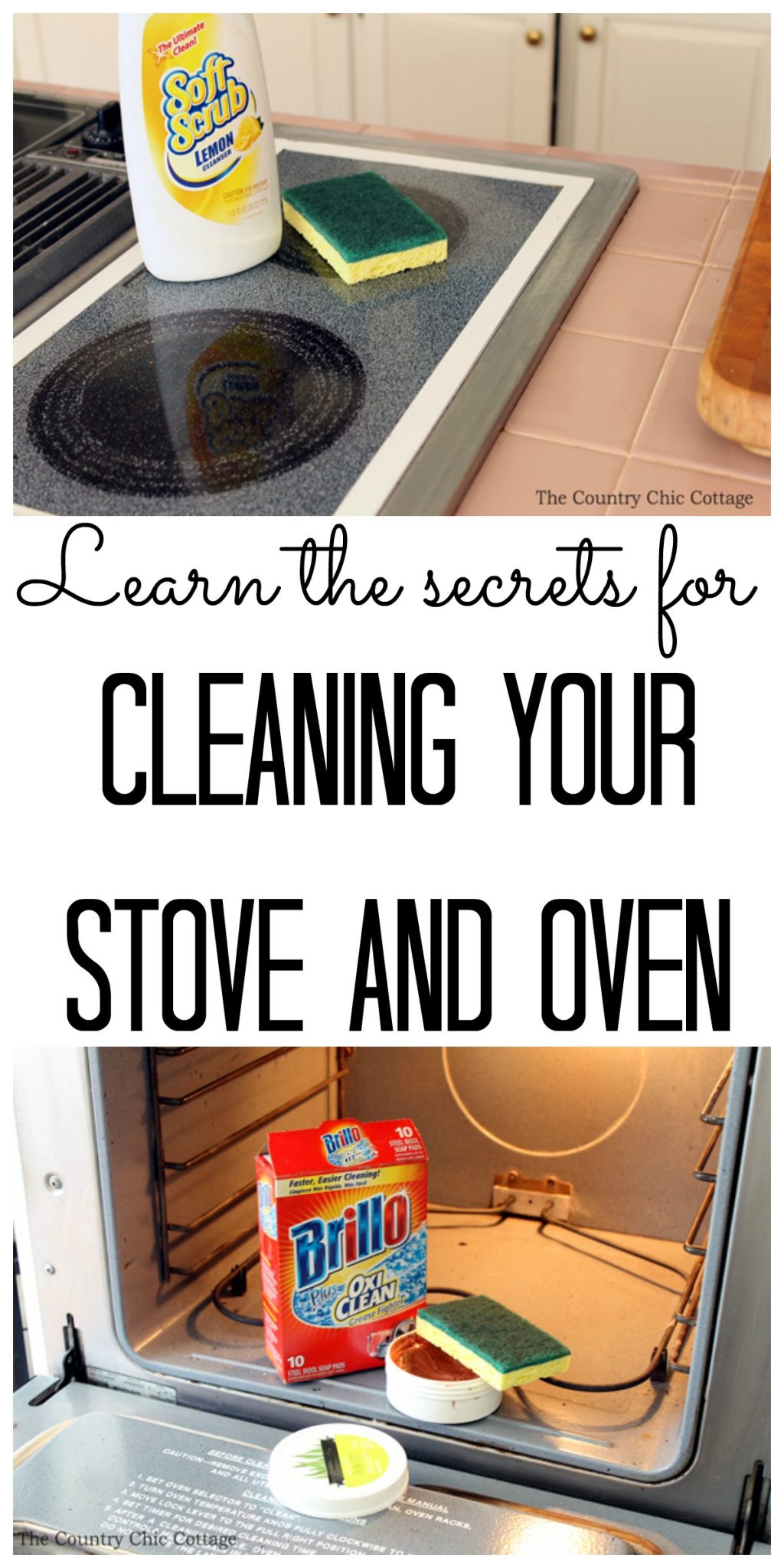 Links in this post may be affiliate links. TEST all methods in an inconspicuous area before using over your entire stove and oven. Follow all directions on any product that you are using and any manufacturer's recommendations on your appliance.
The inside of your oven probably needs a good cleaning. Run the self cleaning function first if you have one. No self cleaning function? No problem! I have the solution for you….and it is NON TOXIC! You read that right! Shaklee Scour Off is a miracle worker no matter what the inside of your oven looks like. You can even use it with no gloves required. Now that is awesome! I like to use it with a scrub sponge then break out the Brillo pads on the really tough areas. You can also try a mixture of baking soda and vinegar in a pinch if you don't have the Scour Off on hand. Just apply a paste mixture of baking soda and water to the entire oven and let it sit for at least 12 hours. Then spray with vinegar and let that chemical reaction remove the rest of the grime. Either way be sure to wipe the entire inside out with water before using to remove any residue.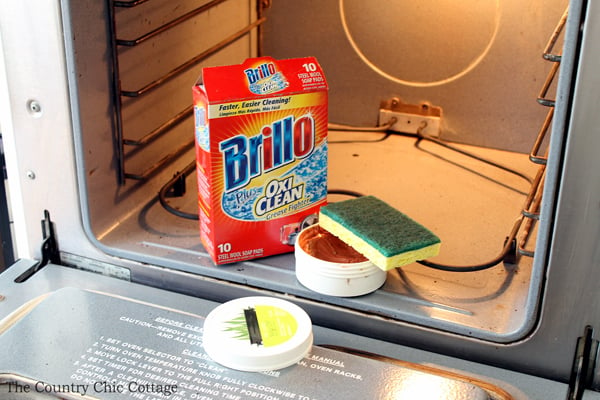 To finish the job try these methods for cleaning oven racks and cleaning between the glass of your oven door. You will have your oven sparkling in no time! But I promised y'all secrets for cleaning your stove and oven. We need to get to that stove top!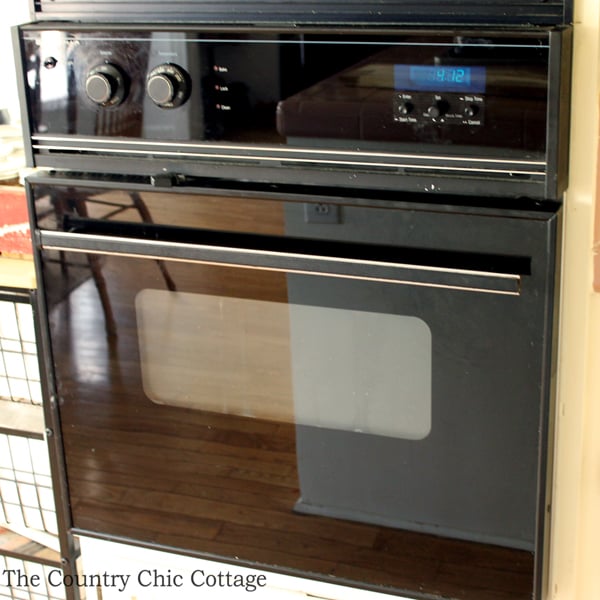 For a smooth surface stove top, I highly recommend good old Soft Scrub and a sponge. It will remove anything from mine and I have been using it for years. Allow to sit for a few minutes, scrub, then rinse well. If you want to try it without the chemicals, use a paste of baking soda and water. Allow it to sit for 30 minutes to an hour before scrubbing. Add vinegar to the mix for stubborn spots. Don't get tricked into believing you need an expensive specialty cleaner! Do you have a gas burning stove or an electric one with drip pans? Click here to use this ammonia trick for speedy cleaning. Skip this method for the electric burners themselves or anything with an electric plug. Those will need to be cleaned using something like Soft Scrub or Scour Off. For any greasy messes or your vent filter, try these methods for using steam.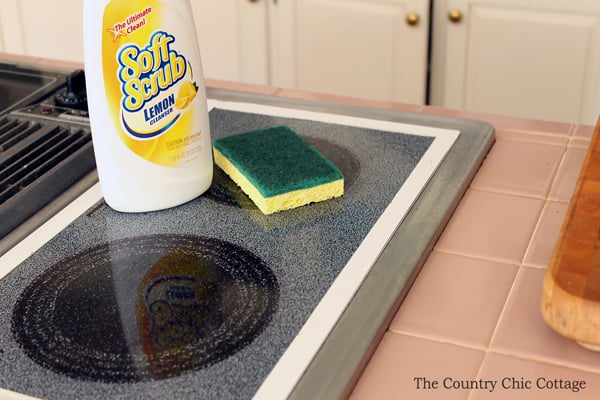 Use these secrets for cleaning your stove and oven to get started on your appliances today. These methods will leave you with a sparkling clean oven ready for a batch of your favorite cookies!
Now you can print the complete guide to natural cleaning and keep it as a handy reference around your home. There are 225 ideas for using vinegar, cream of tartar, lemons, hydrogen peroxide, steam, baking soda, corn starch, salt, and rubbing alcohol to clean! Yep all of those things you probably have around your house already can be really powerful all natural cleaners.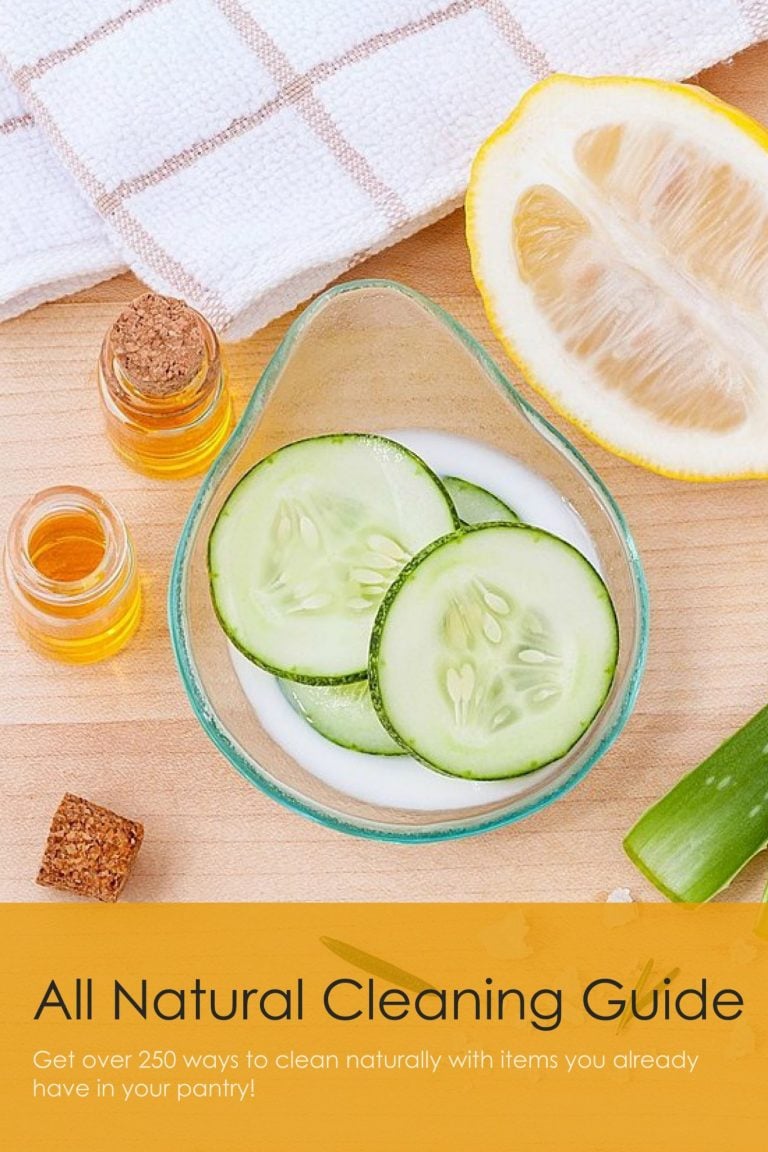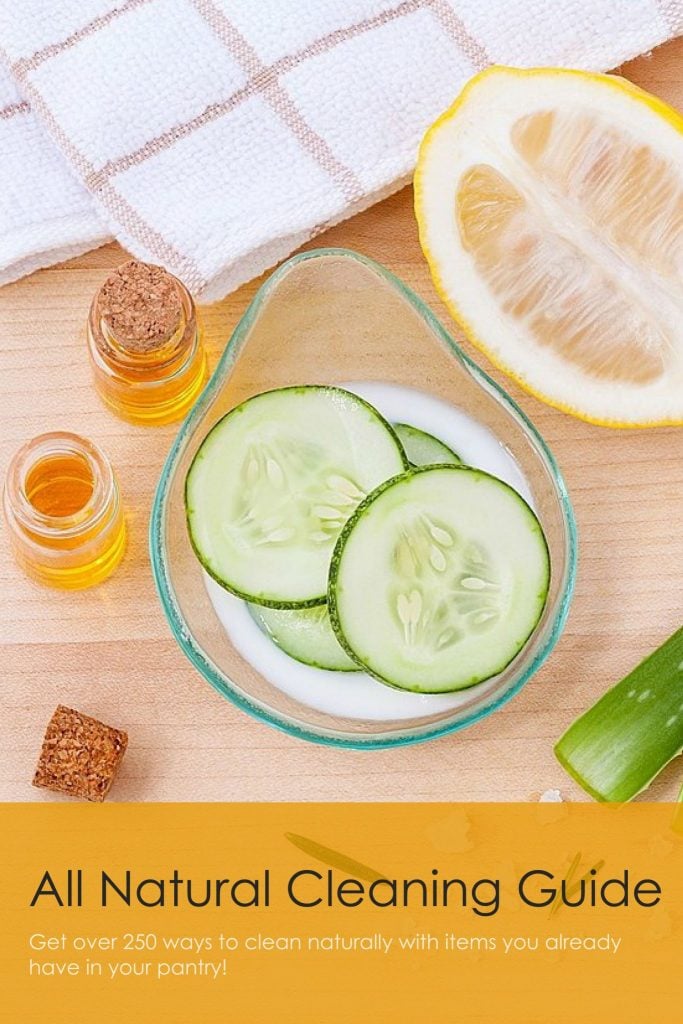 Just click here to add this download to your cart. Then just download to your computer. You can then print on your home printer and keep this complete guide to natural cleaning handy all year! I have just had many requests for a printable version of my cleaning series and thought this is the perfect time to release this series!
Looking for more genius hacks like cleaning with vinegar? Click here to see great genius ideas for your home!
Want to see my favorite cleaning supplies and products?
I have gathered all of the products I love using around my home into one great section of my Amazon storefront. You can click here to shop! If you're looking for just about anything to clean your home, I probably have an option that you will love!