Have you heard of the Cricut Maker? If not, where have you been? If so, do I ever have a treat for you today. Your ultimate guide is here to all things Cricut Maker. See reviews, tutorials, comparisons, tips, tricks, and so much more! There is so much you can do with this machine and I want this to be your one-stop-shop for all things Maker. I will keep this post updated from time to time so be sure to check back here for new ideas occasionally. Now let's get started!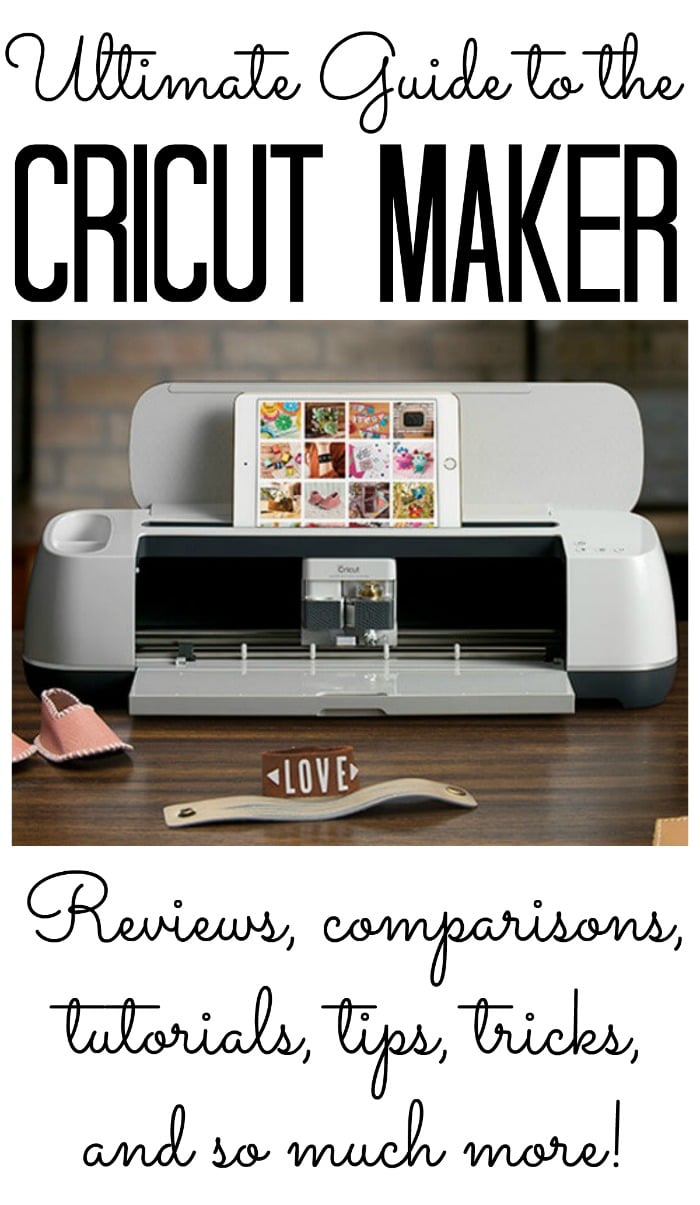 What is the Cricut Maker?
First, what is the Cricut Maker? As of this writing, this is the newest machine in the Cricut family. You get all of the features of the Explore Air 2 along with the ability to use advanced Rotary and Knife blades that expand your crafting significantly. This machine cuts hundreds of materials, from the most delicate fabric and paper to matboard and leather. With a significant increase in cutting force, this machine is a heavy-duty cutting machine that is easy to use in your home. You can read a list of the features here. You can also find a post all about the Cricut Maker and the functions and features here.
What other tools can I use with it?
There are a few accessories you can purchase that are actually just for the Maker that make your crafting even easier. Click on each one to see details about what it does as well as trials and using the tools on various materials.
Do I really need a new cutting machine?
If you already have a Cricut, Silhouette, or any other brand of cutting machine, the question in your mind is do I really need the Cricut Maker? The posts below that should help to answer those questions!
Does this machine really do what it claims?
Now maybe you are ready to buy but maybe you are on the fence. It sounds great but how does it stand up to the test? Read the reviews below to see opinions on the Cricut Maker.
What can I make with this?
Sometimes seeing is believing. What exactly can you make with the Cricut Maker? There are just too many things to list! I do however have a list below of tutorials that can be found online for great projects. How many will you make once your machine arrives?
Any advice for beginners?
Beginners and vets alike can use the help of some tips and tricks for using a new piece of equipment. The list below are the posts that I have found that will help you in your journey to creating amazing things with your own Cricut Maker! Enjoy!
You can also subscribe to our YouTube channel here to see all of our videos and catch the latest ones as soon as they are released.
So where do I buy one?
Are you convinced and ready to get your own? Click the links below to shop around for your own! Be sure to look for online coupons to save on the machine. You can also sign up for Cricut Access to save on when purchasing on the Cricut website. Learn more about how to do that here.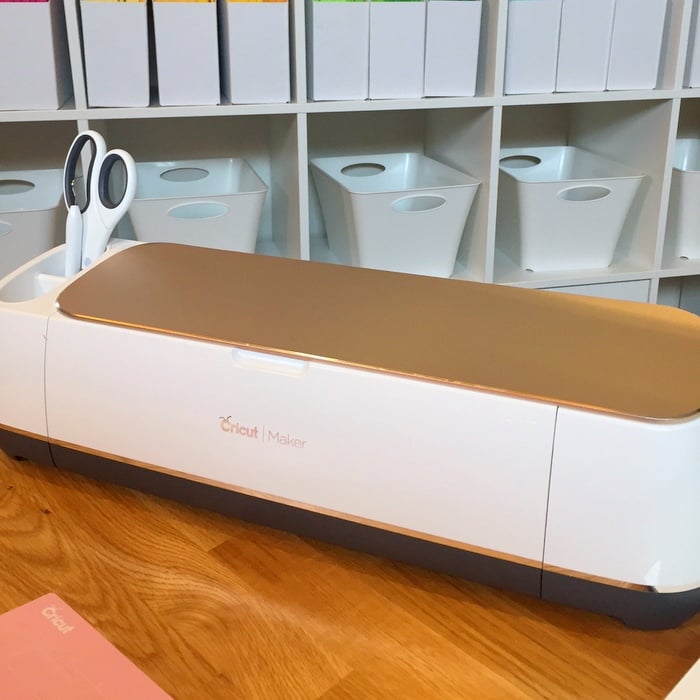 Be sure to share if you purchase your own Cricut Maker and what you make with it! We would love to see your creativity. If you have any questions about the Maker that these posts did not answer, please ask them below. I will try to find you an answer! Happy creating!
New to Cricut?
Sign up for our email list to download the Beginner's Guide to Cricut Design Space for FREE today!
Sign up to get the guide emailed to you!