This is a sponsored conversation written by me on behalf of Cricut. The opinions and text are all mine.
You can make cupcake toppers and wrappers with your Cricut for a birthday or any other holiday! Here we are adding a happy birthday spin to our version but you can change up the colors or message to fit your event. Once you learn how to spice up your parties with your Cricut, you may never go back!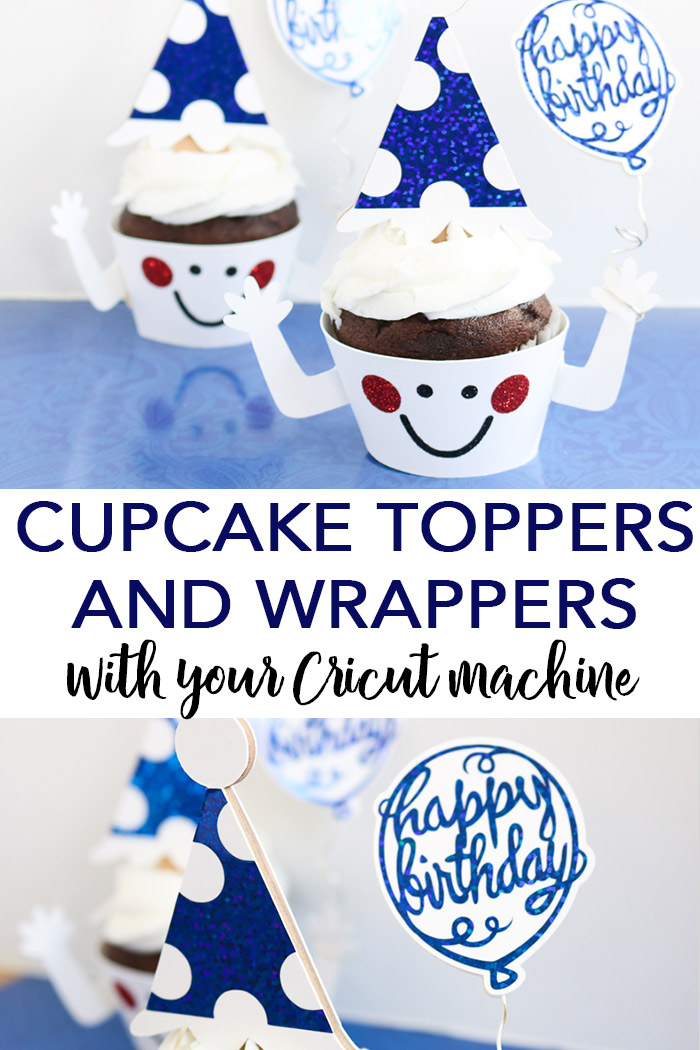 Supplies needed to make these cupcake toppers and wrappers:
Some links below may be affiliate links which means that you do not pay anymore, however, a portion of your purchase will go to support this site.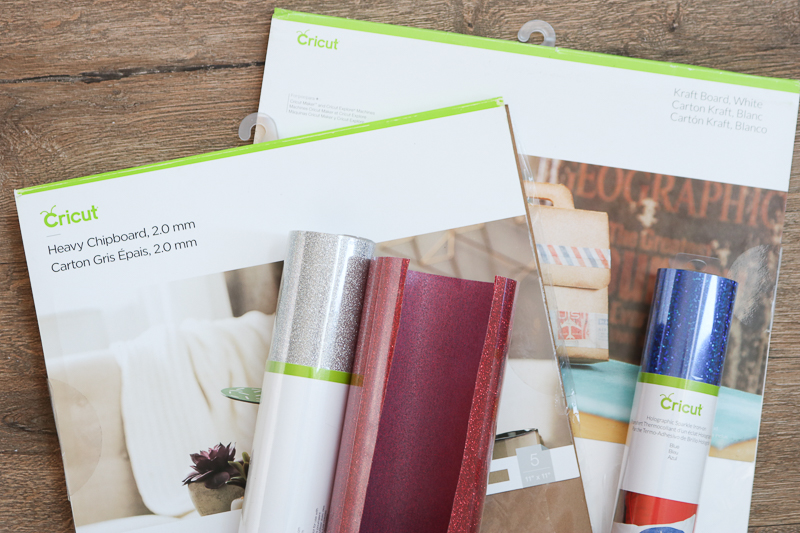 Video Tutorial:
Want to see just how to make these cupcake toppers and wrappers with your Cricut Maker? I thought this one would work well with a video tutorial. You can watch that below.
Can't watch the video or missed some of the steps? Just follow along with our step by step instructions below!
Cutting Your Pieces
Start by cutting all of the pieces with your Cricut Maker machine. You can click here to access the cut file. Be sure to mirror the iron-on images before cutting and cut with the shiny side down on the mat. The chipboard will require the knife blade. You can see more about using the knife blade with your Cricut Maker by clicking here. You will need to use a strong grip mat and tape the chipboard down on the edges all the way around. Want to see a video on the knife blade? Click here to watch!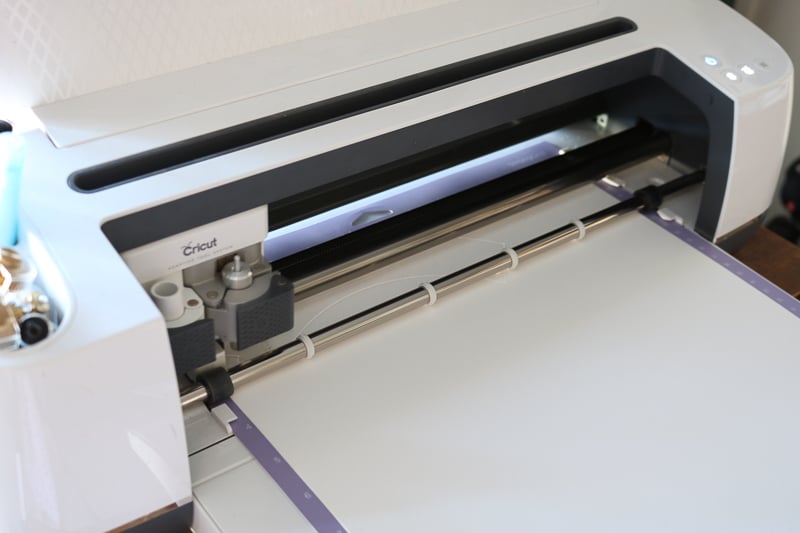 Once all of your pieces are cut, you can begin to assemble your cupcake toppers and wrappers. What you see below is enough for two cupcakes.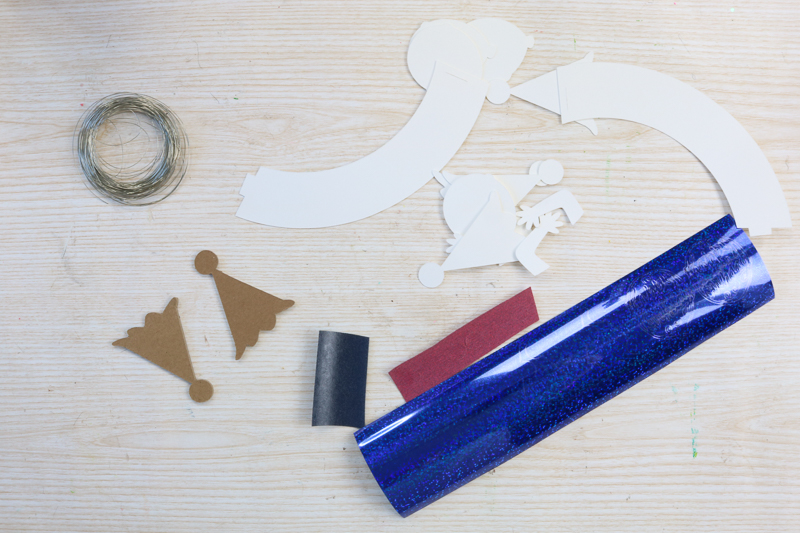 Weed away all the excess around your iron-on. You will also need to remove things like the centers of letters. Basically, anything you do not want on your final project needs to be removed from the iron-on design. Weeding tools make this step a bit easier but they are optional.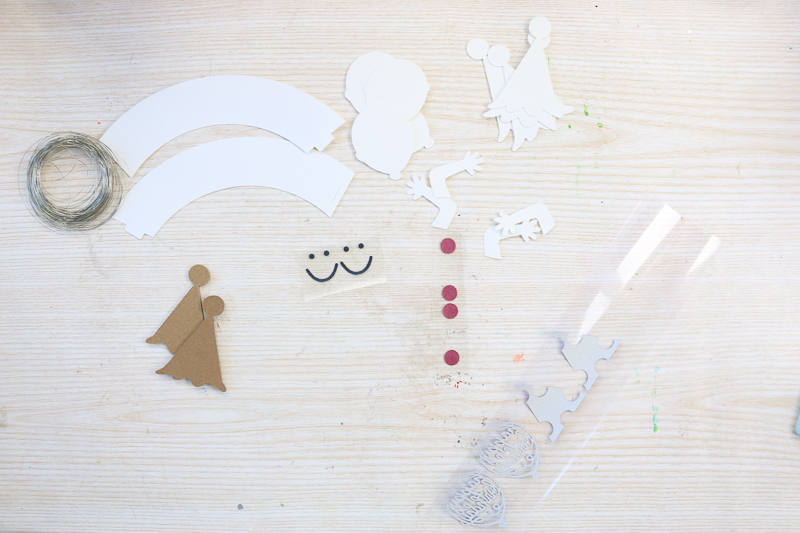 Adding Iron-On
Then you will want to use your EasyPress to add the iron-on to your kraftboard. Use the settings found here for your EasyPress. Be sure to look up the type of iron-on you are using and use cardstock as your base material. Then adhere the iron-on materials to your kraftboard as shown in the image below. I am using the EasyPress mat as well but it is optional. I also always use a protective sheet or parchment paper over my cardstock just to make sure it is not damaged by the heat.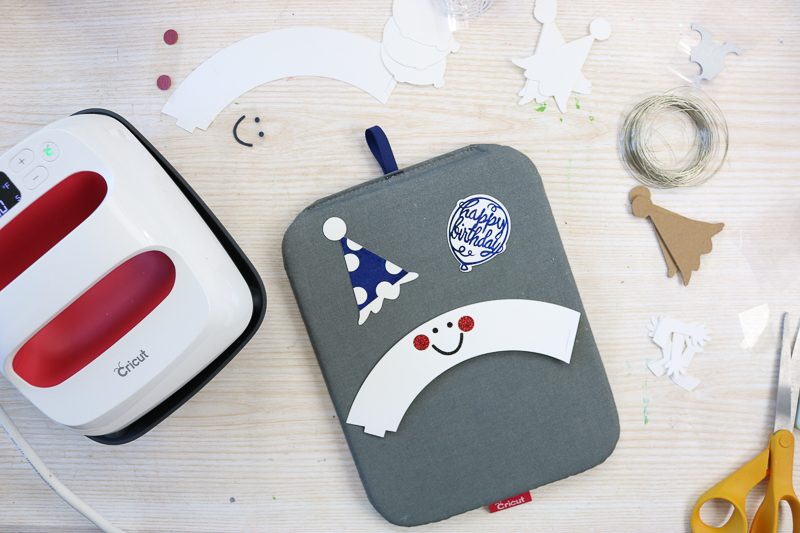 Assembling Cupcake Toppers
Now you can assemble your cupcake toppers. Each one will use a chipboard hat, a kraftboard hat with iron-on applied, and a plain kraftboard hat.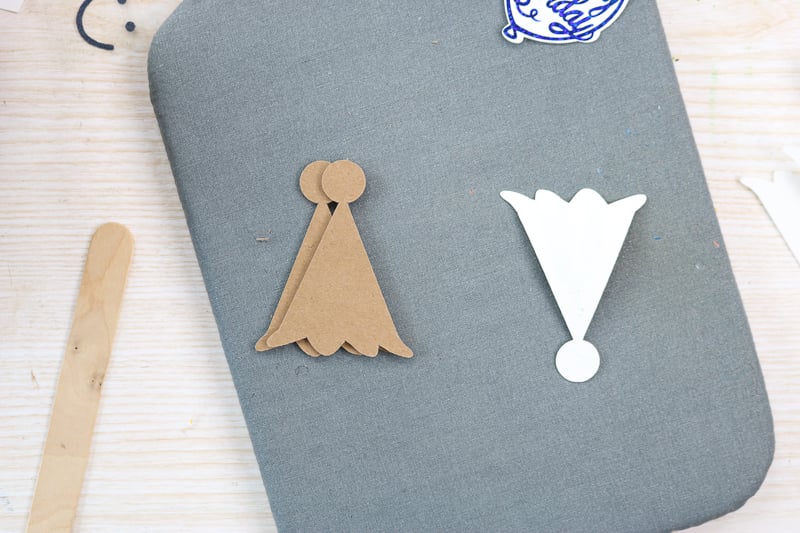 Add the hat with the iron-on to the front of the chipboard hat with some adhesive. Any type of adhesive you love will work here. Then add the craft stick to the back of the chipboard hat with additional adhesive.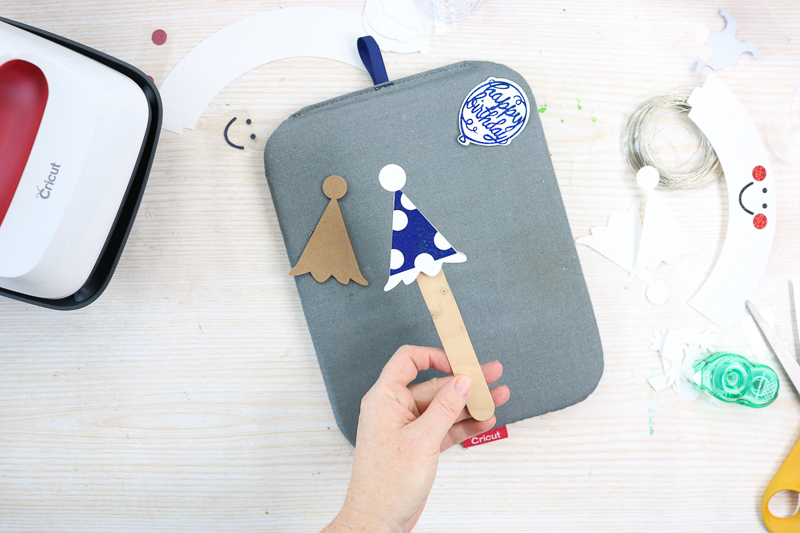 Then cover everything with a plain kraftboard hat on the back to finish the look.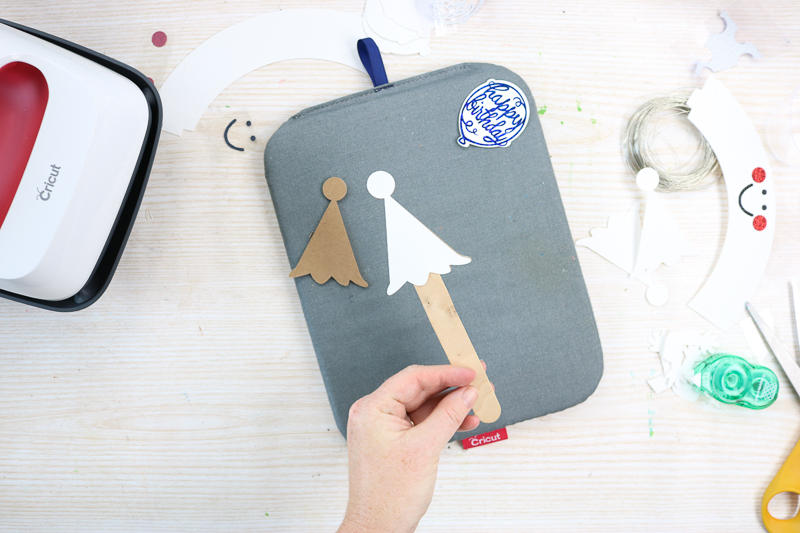 Assembling Cupcake Wrappers
Start by adding arms to each of your cupcake wrappers.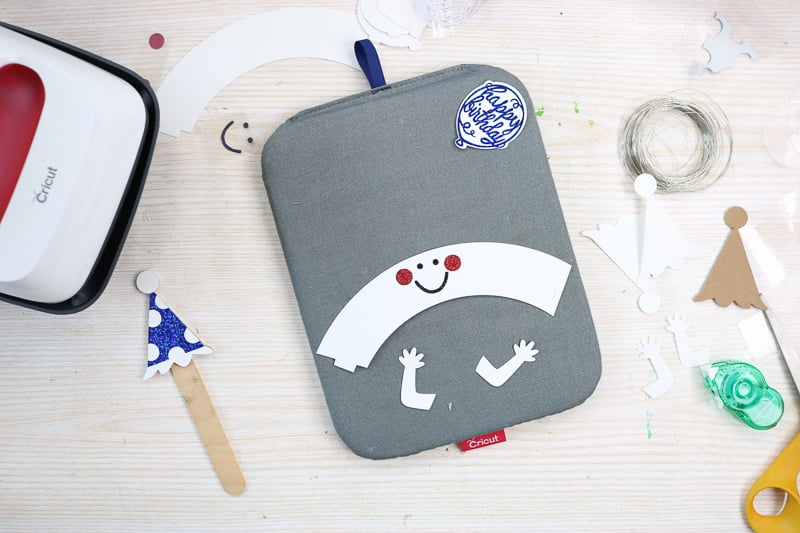 Fold the ends of each arm and use adhesive to secure them to the sides of your cupcake wrapper.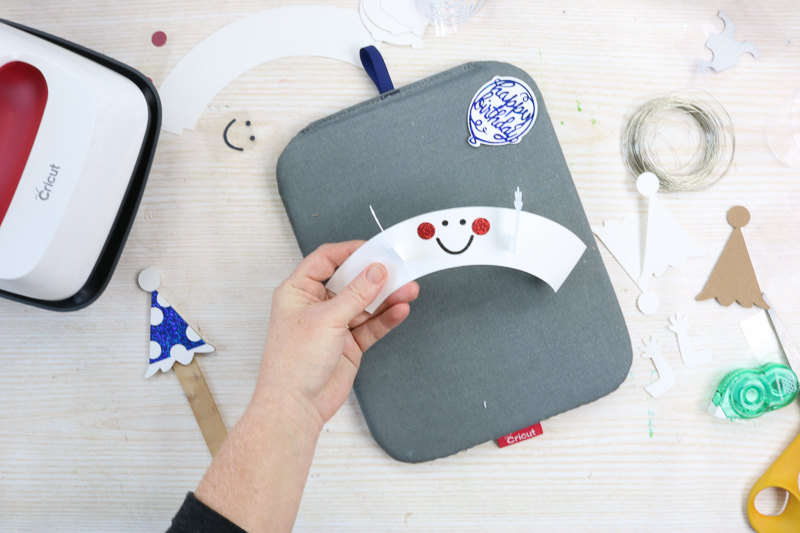 Then make your balloon for your wrapper to "hold". Sandwich a wire in between a balloon with iron-on and a plain balloon. Secure this with adhesive. You may have to experiment with the size of the wire. You want it to easily bend but be strong enough to hold the balloon upright.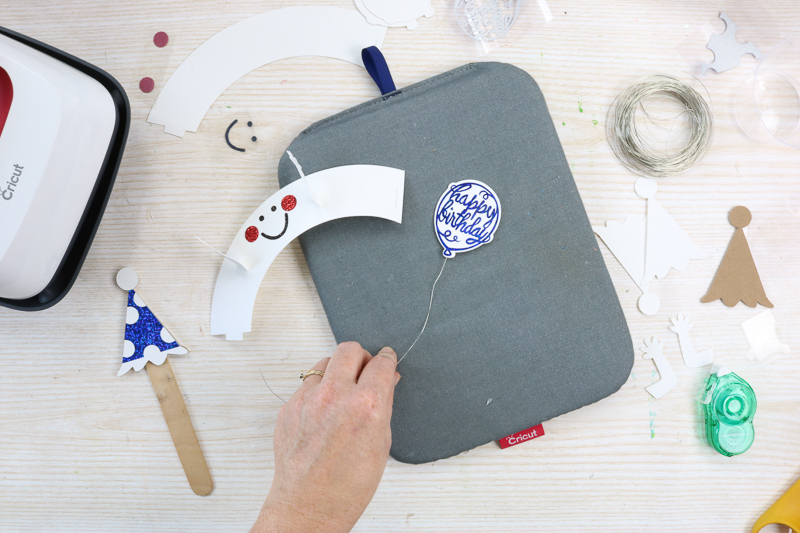 Wrap the wire around a pencil to get a "curly" look as shown below. Then wrap the end around the "hand" of your wrapper.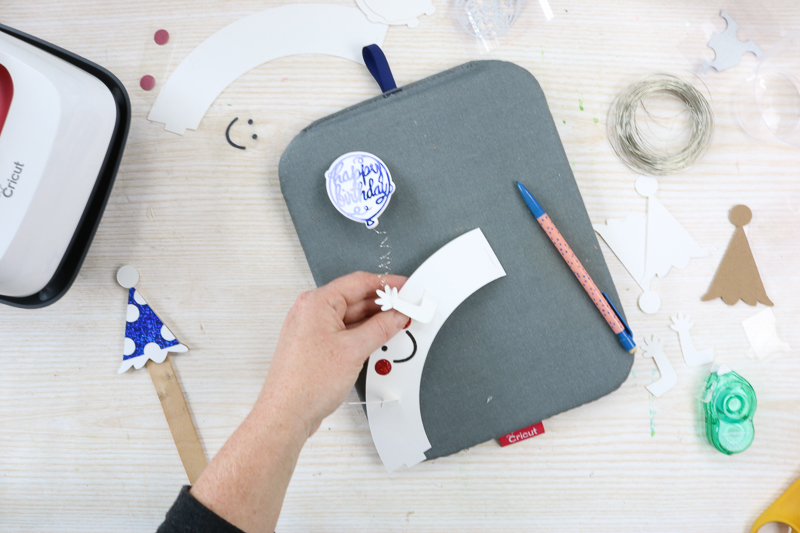 Add this cute cupcake wrapper around a cupcake and secure in the back with a bit of tape.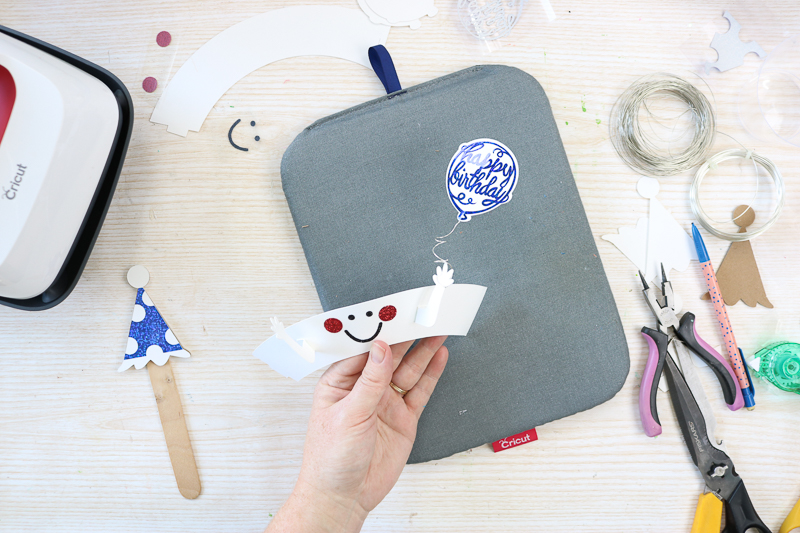 These cupcake toppers and wrappers are the perfect way to celebrate a special day like a birthday, anniversary, or even a shower.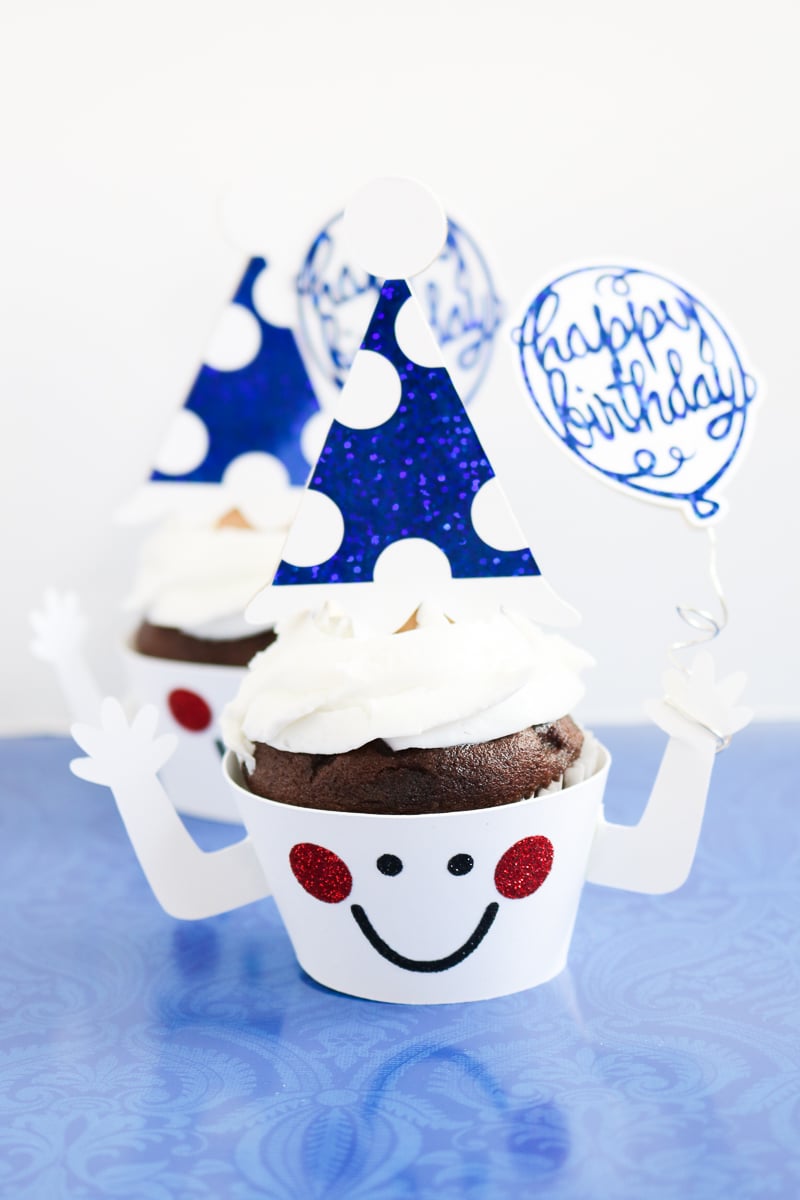 Customize the look to go with your event and cut the pieces with your Cricut Maker.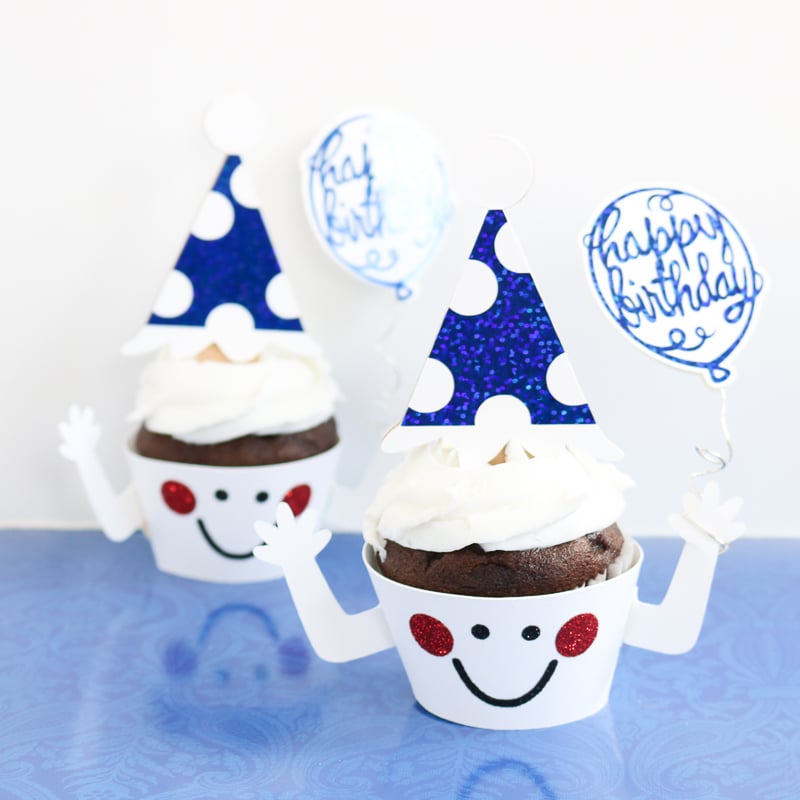 Everyone will love these happy faces and the balloons happily floating in the air.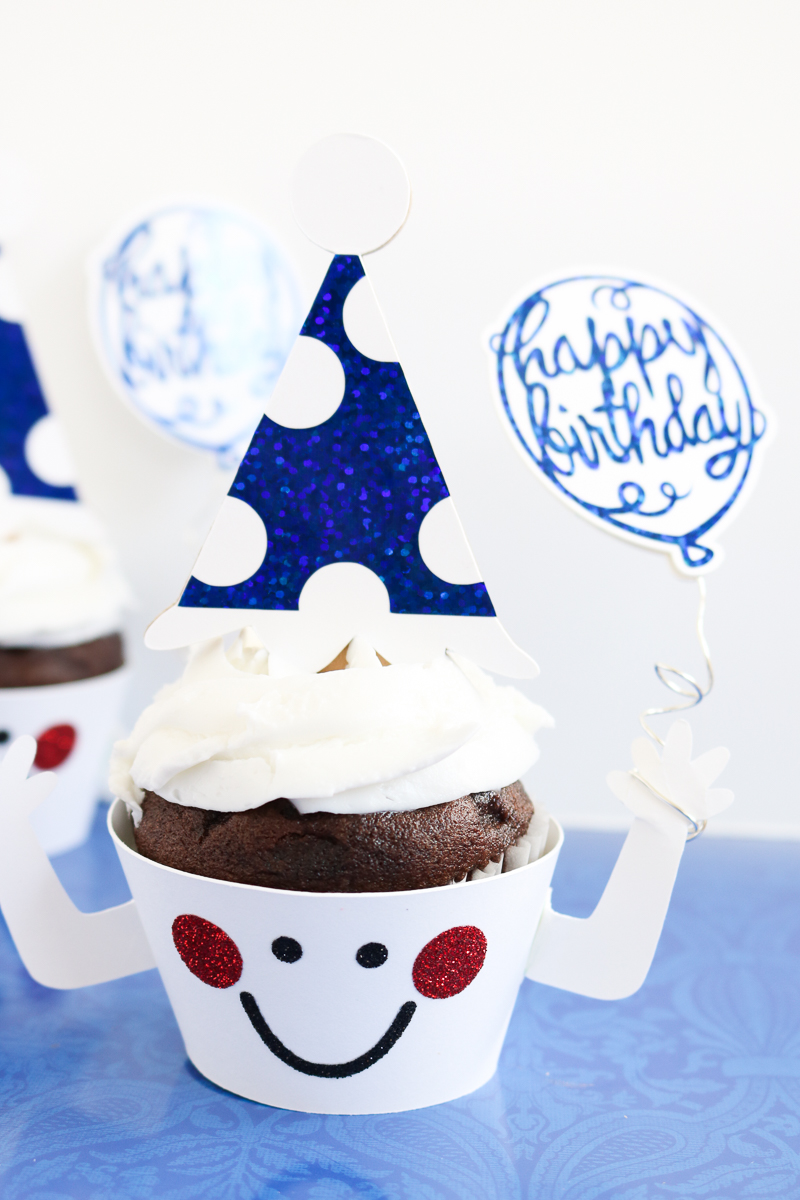 You can see a bit of what the hat and balloon look like from a side view below. The hats may stand up without the chipboard but I felt it was needed to add some stability to this project.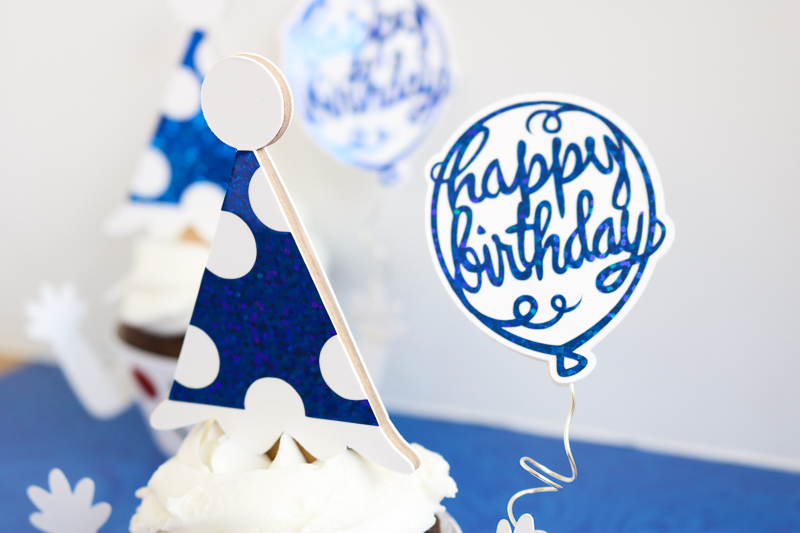 The iron-on works perfectly on the kraftboard so that your pieces almost look painted.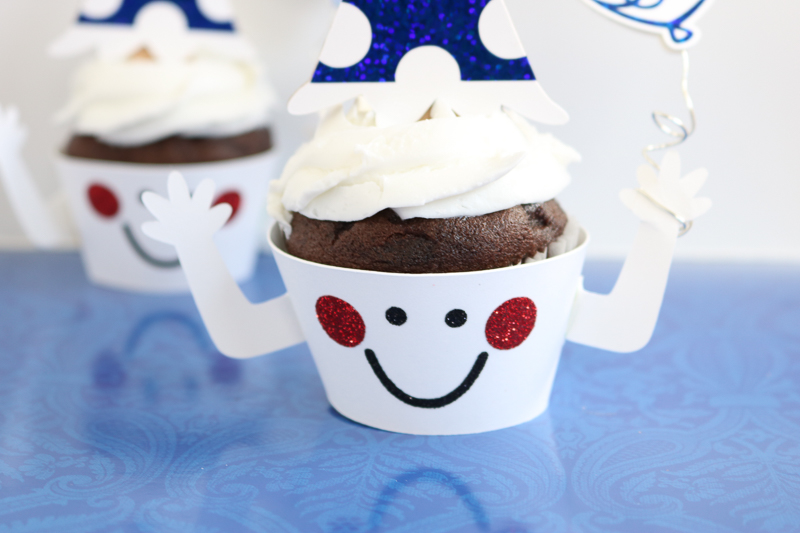 Y'all enjoy and make your own version of these cupcake toppers and wrappers today!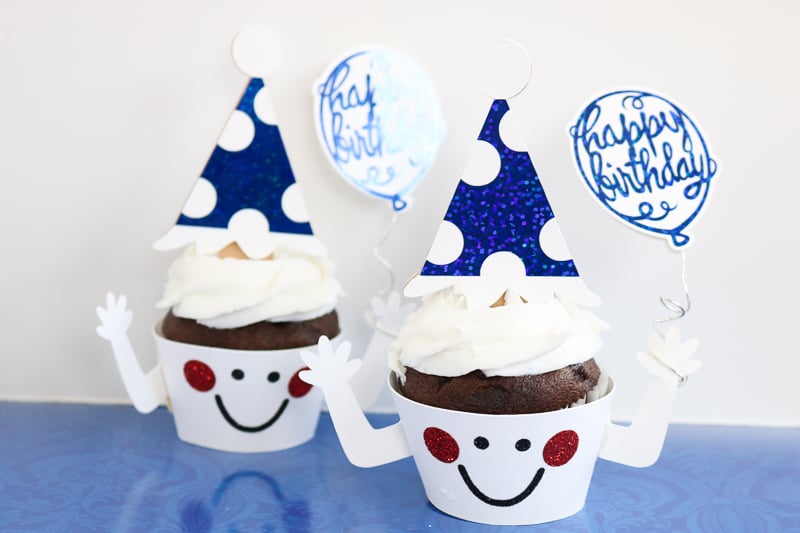 New to Cricut?
Sign up for our email list here to download the Beginner's Guide to Cricut Design Space for FREE today!
Sign up to get the guide emailed to you!