I love grain sack pillows! Like really love them! I have a few real grain and flour sacks that I have used to cover some of the pillows in my home. But, I thought why not fake it? So, if you can't find a real flour sack to cover a pillow in your home, make one! Break out your Cricut machine and make a stencil as shown below. You are going to love the results.
This one was first publishing January 30, 2011, but I added more information so thought I would share it again.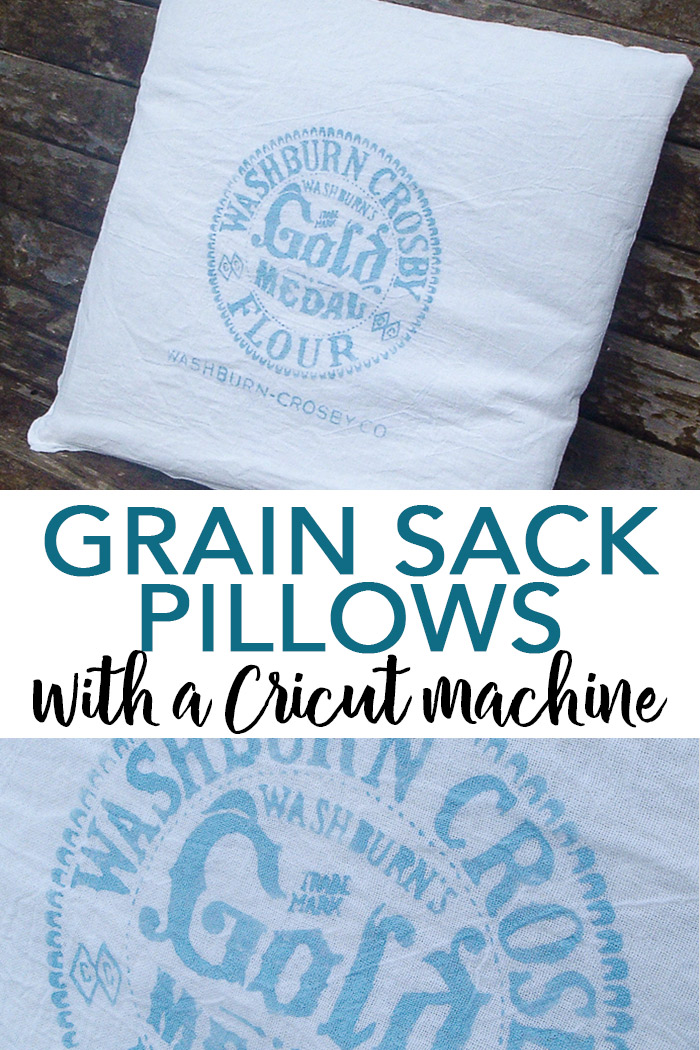 Supplies needed to make grain sack pillow covers:
White fabric
Pillow insert
Card stock
Tape
Fabric paint
Sewing machine and thread
Vintage logo (see below for source)
How to make a DIY grain sack pillow:
First, you will need a vintage logo for your pillow. I am using the Washburn Crosby logo below. I found it here. There are, however, plenty of vintage logos perfect for grain sack pillows all over the place! So, find the one you want to use and save it to your computer. Then use this tutorial to upload it to your Cricut machine.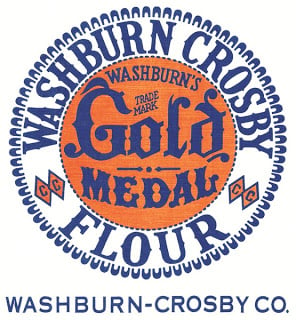 You can see the completed logo in Cricut Design Space below. You may have to clean up the "trademark" area and a few other areas before cutting. Otherwise, you can cut the logo from card stock or stencil material using your Cricut.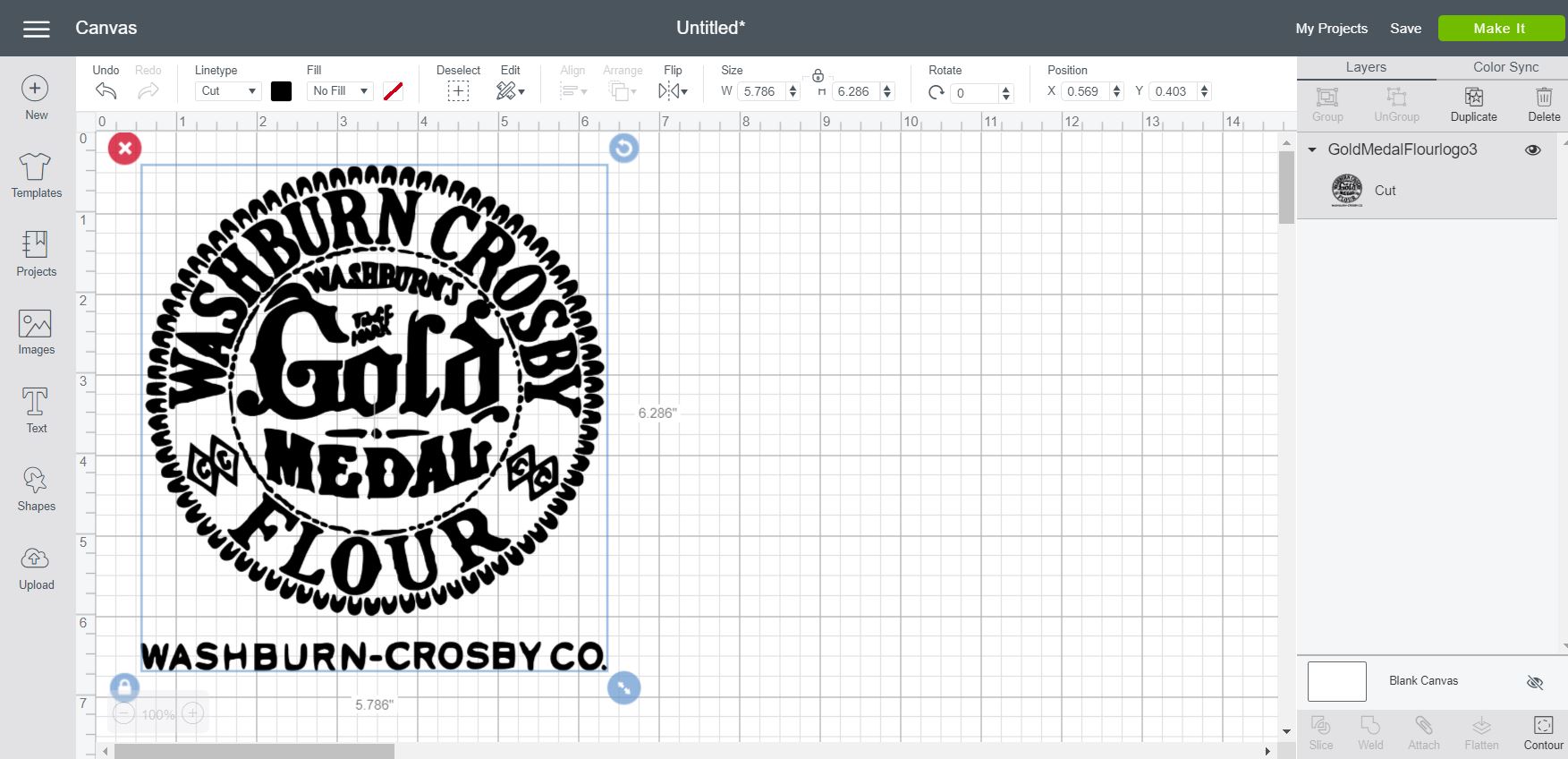 Once cut, remove all of the pieces you do not need from the stencil. You will want to save the middles of all of those letters.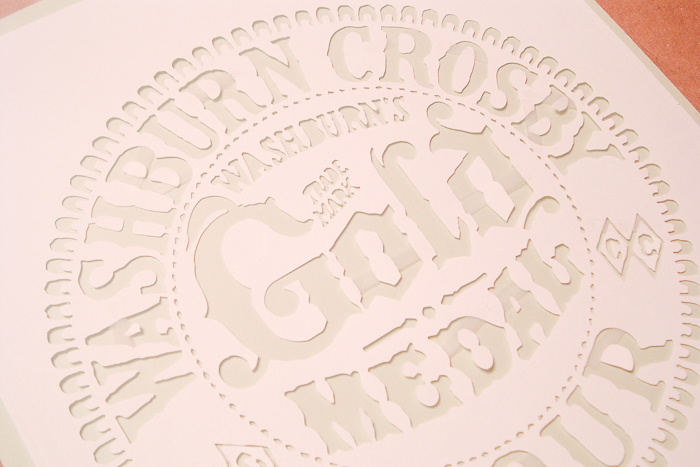 I used little bitty pieces of tape to put the middles back in. That way they will still be there when I use paint to add the logo to my pillow.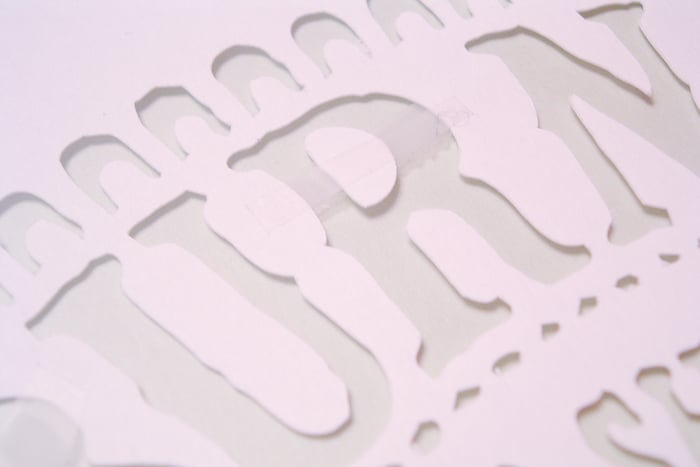 Cut the fabric to the size of your pillow leaving a bit of seam allowance. I then used blue fabric paint and stenciled the logo right on my flour sack towel. You can choose any paint color that will work with your home's decor. Remove the stencil once you have completed painting. You then have to paint by hand anywhere the tape blocked the paint. You can see the difference between the R and O below.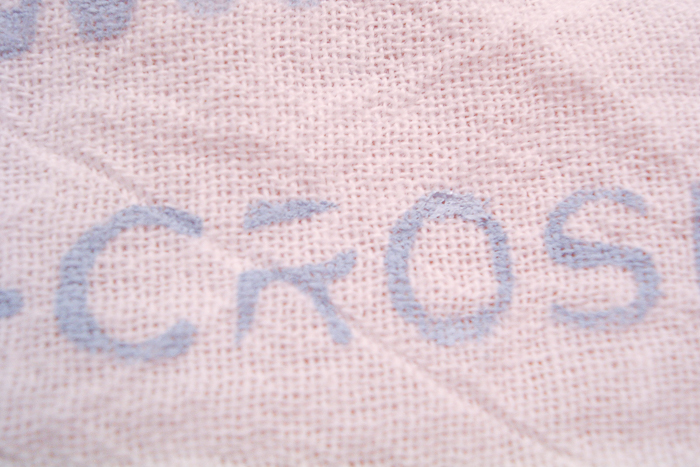 I absolutely LOVE how the logo turned out.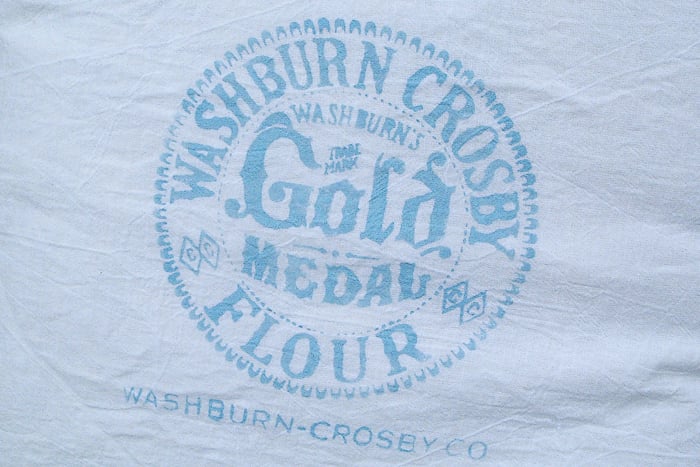 Perfect but not too perfect…ya know?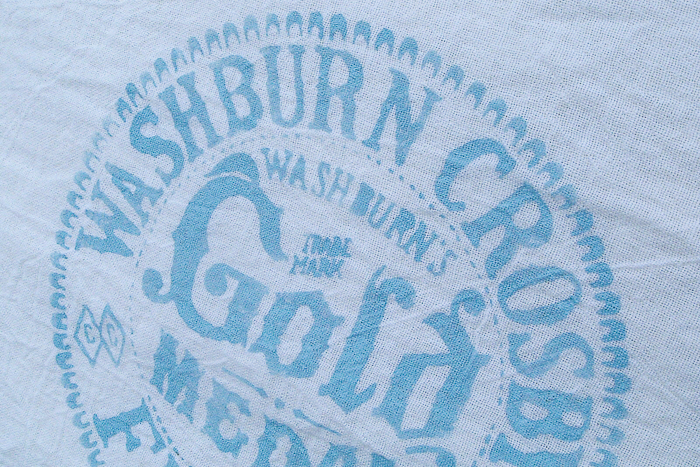 I then used my pieces to make a pillow cover with my sewing machine. Then just drop in your pillow form to make the grain sack pillows of your dreams!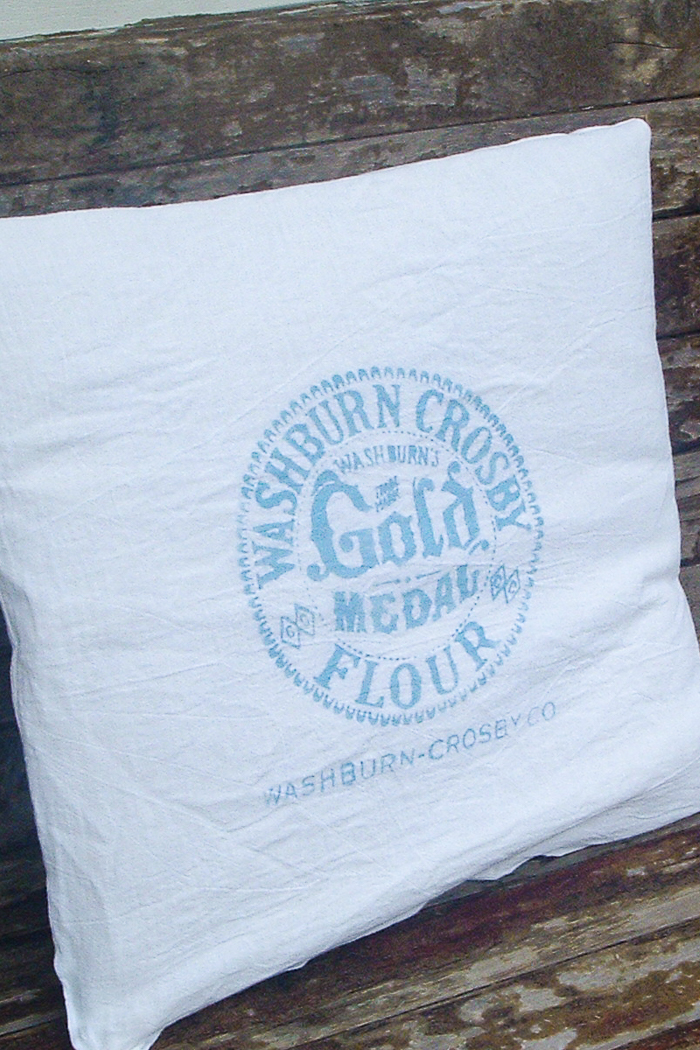 It is absolutely everything I dreamed it would be!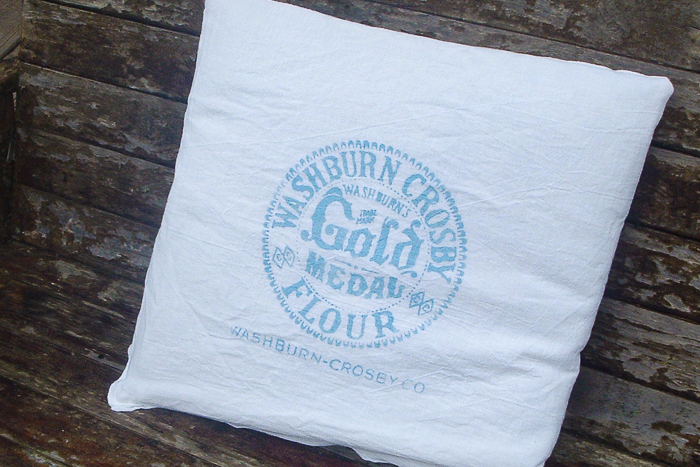 It looks vintage but it is actually brand new. Flour sack pillows are seriously the perfect addition to any farmhouse style home.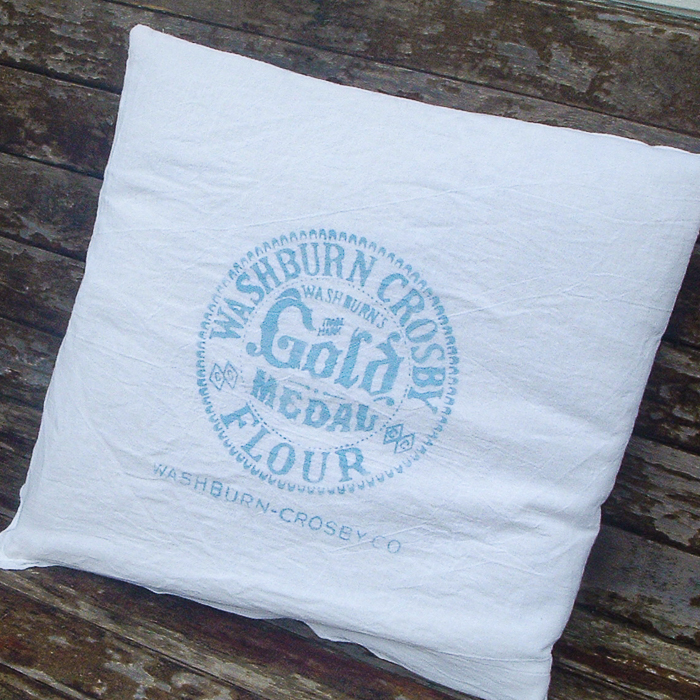 I am now on the hunt for even more vintage logos to make all the things! What about you? Do you love grain sack pillows? Will you be making one of your very own?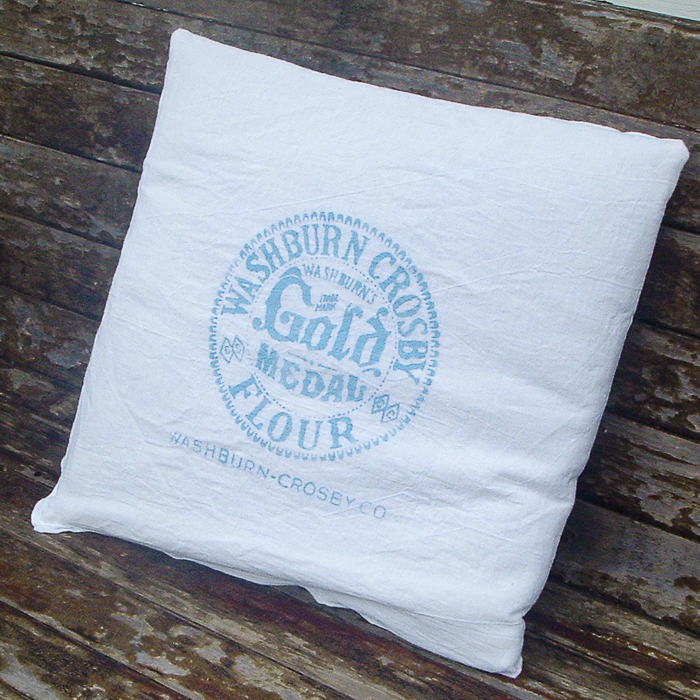 Love flour sack pillows and want more ideas? Try the links below!
New to Cricut?
Sign up for our email list here to download the Beginner's Guide to Cricut Design Space for FREE today!
Sign up to get the guide emailed to you!