Make some Easter bunnies from scrap wood for your spring decor. This is an easy project that will look great in any home. The main material? Scrap 2×4 ends that you may just have around your home already. This post is sponsored by Testors, however, all projects and opinions are my own.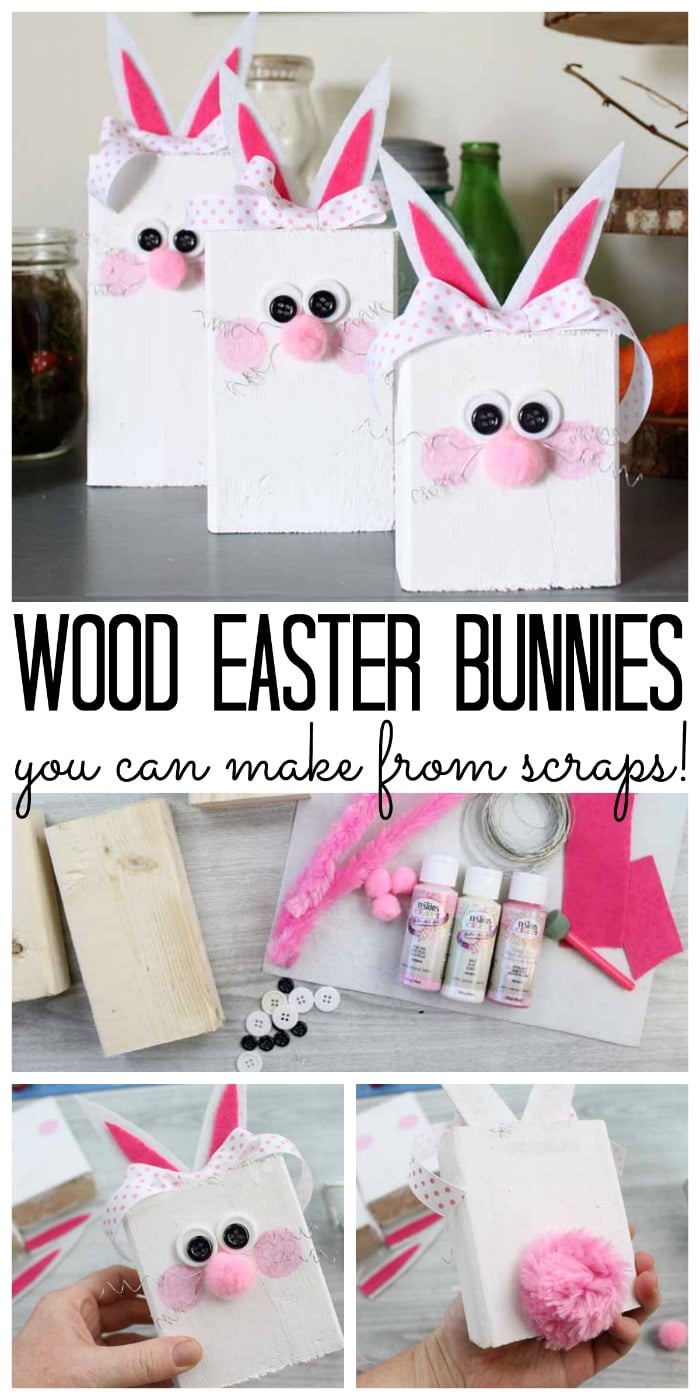 Supplies needed to make these Easter bunnies: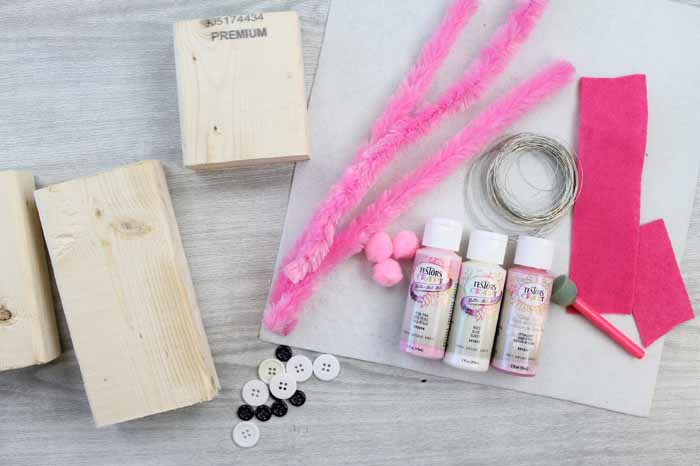 You can actually get all of the instructions and see just how to make these Easter bunnies in the video below.

If you can't watch the video or missed some of the instructions, just follow along below.
Instructions:
Paint the scrap wood blocks with the white Testors craft paint. This may require two coats for complete coverage. Allow to dry completely in between coats.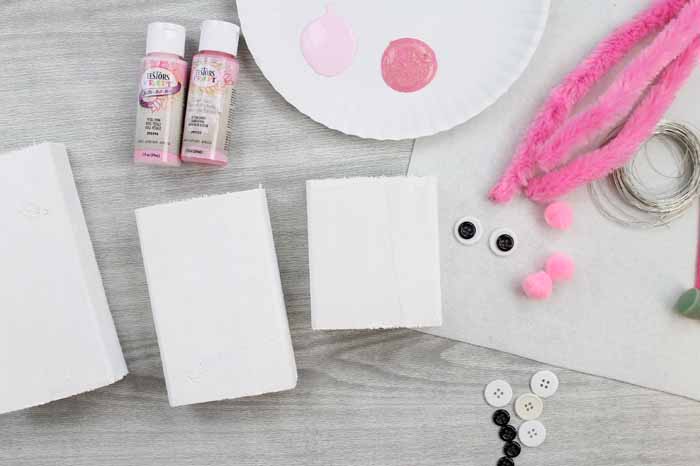 Then add on pink cheeks with the sponge pouncer brush. I used the buttons and pom pom to get a location for these. While they are still wet, add a little bit of the pink glitter burst paint. Go over with the sponge brush while still wet. Then set aside and allow to dry. While this is drying, you can start on your bunny ears. Cut ear like shapes from both the white and pink and put together with hot glue.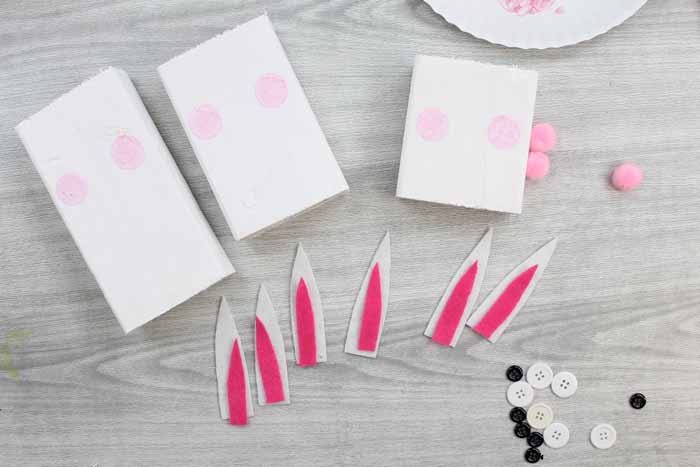 Cut the silver wire into 3 1/2 to 4 inch pieces. Wrap around a dowel or pencil to create curls. You will need four per bunny.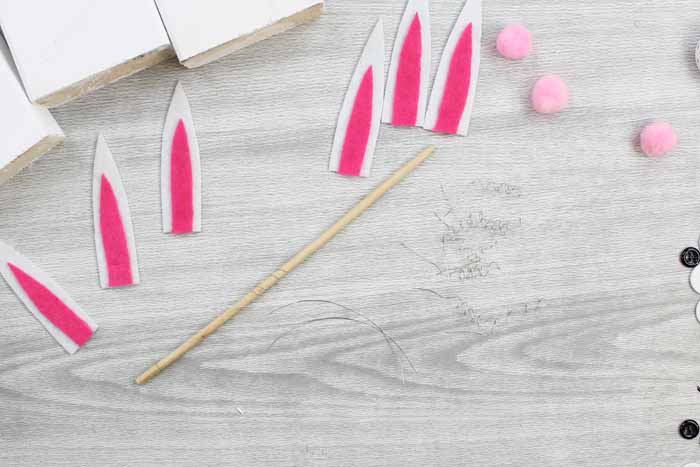 Cut your bunny ears at an angle and use hot glue to secure to the top. Tie the ribbon into a bow and also use hot glue to secure it into place.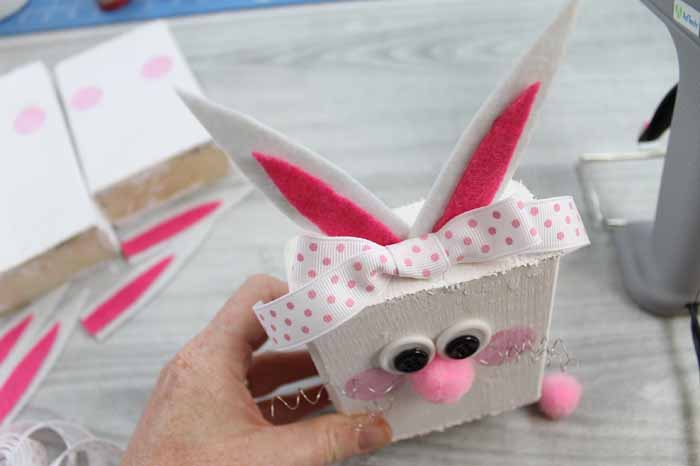 For the face, start with some glue in the center and add on your wire whiskers. Stick the pink pom pom into the glue while it is still hot. Complete the face by adding the buttons stacked together for eyes.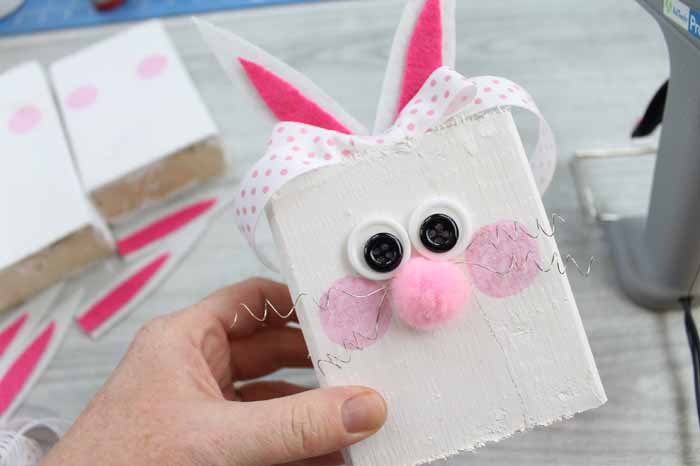 Then, to complete your bunny, just curl the pink pipe cleaner into a circle. Then use hot glue to secure to the back for a tail.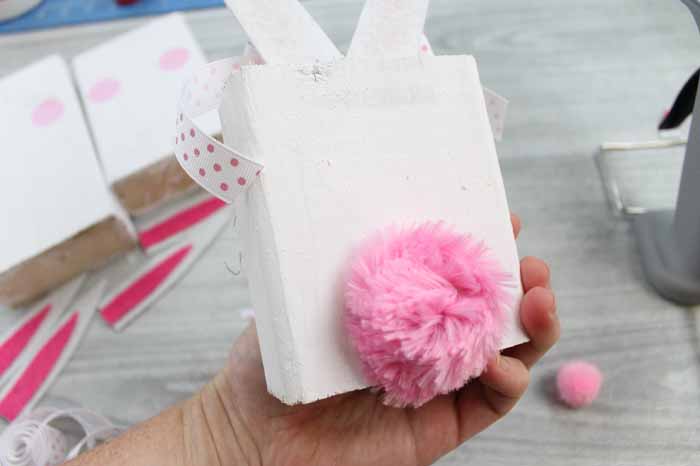 Now your Easter bunnies are complete! Repeat the steps for as many as you would like. Turning scrap wood into something special is a great way to recycle.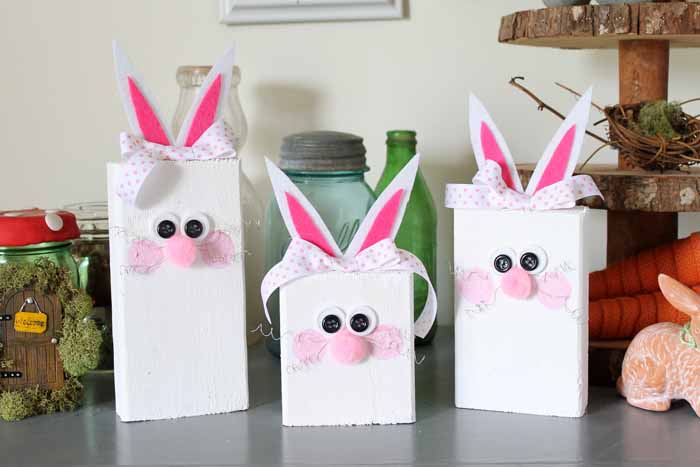 I love decorating for spring and when it is this easy to make, it is a no brainer!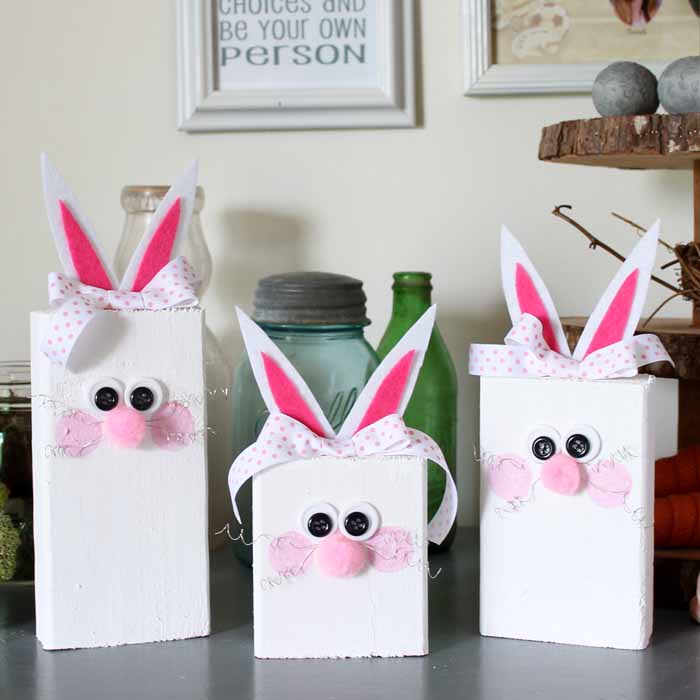 These Easter bunnies are too cute and perfect for any home.