Engraving aluminum is a lot of fun and opens up a whole new world of crafting possibilities! And it's super easy to do with your Cricut machine. This tutorial will show you everything you need to know about aluminum engraving with your Cricut Maker.
Have you ever wanted to engrave aluminum? Doing it by hand can be really time-consuming and produce less-than-stellar results. However, I have a fantastic alternative for you. Use your Cricut machine for all your aluminum engraving desires!
I've already been using my Cricut for so many cool crafts above and beyond the precise paper and vinyl cutting that the machine is famous for. Now, you can do cool things like cut leather, engrave leather, engrave wood, wood burning, and more!
Today's post is all about how to engrave aluminum with your Cricut Maker. Whether you want to personalize blank jewelry or just an aluminum sheet, you'll know exactly how to do that in just a few minutes.
Note: If you want to check out even more engraving ideas you can do with your Cricut machine, check out our Engraved Bracelet with the Cricut Maker, DIY Engraved Quote Bracelet, and Engraving Dog Tags and Earrings projects.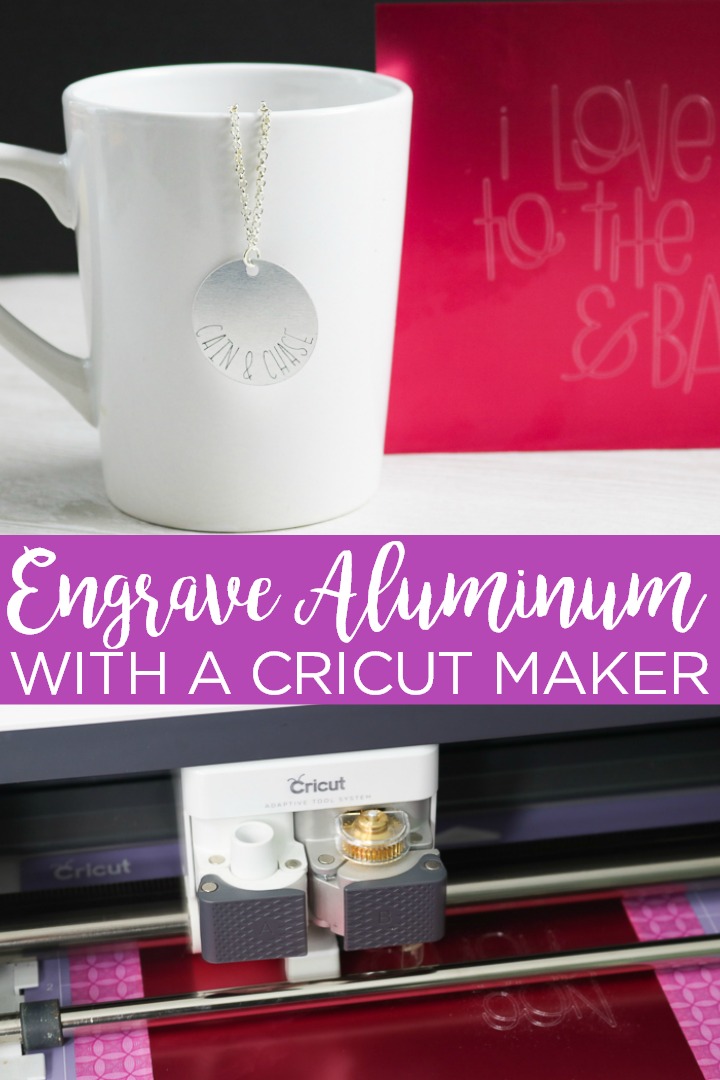 How To Engrave Aluminum With Your Cricut
Grab your Cricut Maker and the engraving tool and start making your own personalized gifts (and so much more). You really will not believe how easy this project is!
Supplies Needed
Here's what you'll need to start engraving aluminum with your Cricut Maker. I'm including a few helpful links to make it easier for you to find certain items.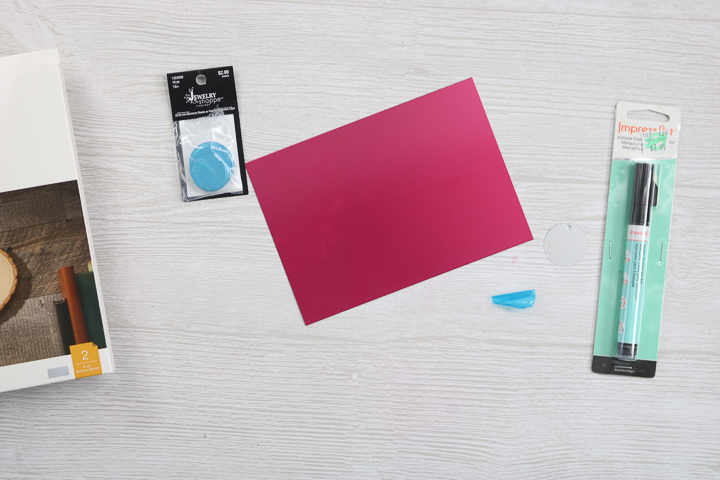 Video Tutorial
I know people learn best in different ways, so I have both a video as well as written instructions for engraving just about any aluminum piece with your Cricut Maker.
Check out this video!
Engraving Aluminum With A Cricut Maker
If you prefer to read about how to engrave aluminum with the Cricut Maker instead, just follow this process!
Adding Aluminum Blanks To The Strong Grip Mat
First, you'll need to add your aluminum blank to your strong grip mat. The aluminum blanks that I am using were pre-painted.
Note: If you plan to use a plain aluminum blank, I would recommend either spray painting it or using a marker after engraving to make the engraving itself stand out a little more.
Be sure to remove any protective coating from both the front and back of your piece.
Then add your aluminum blank to the strong grip mat. Take care to put on either the 1" x 1" mark at the corner, or center it on the 1-inch mark. You need to know where the blank is located on the mat in order to locate your design in Cricut Design Space.
Next, put masking tape all the way around the outer edge of your blank in order to keep it from moving while engraving. Your mat is now ready for your machine.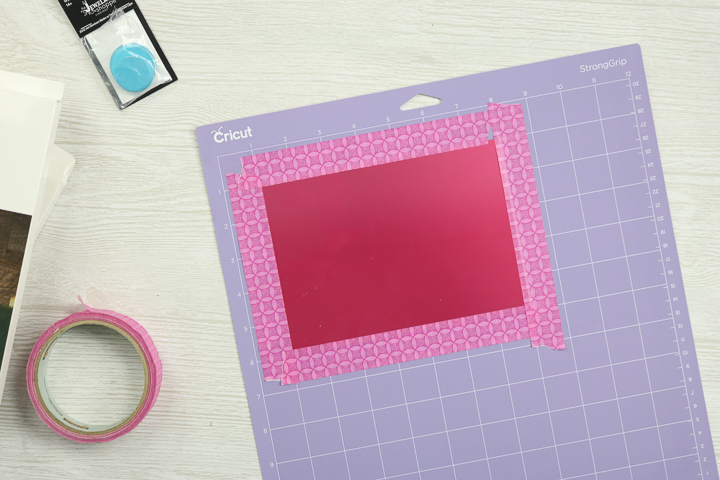 Designing Your Aluminum Engraving
Start by designing a cut file that you want to engrave into your aluminum. Then click "make it" in Cricut Design Space.
Pro Tip: Your design will need to have the blank drawn as well as the design you want to engrave onto it because you will need the square or the circle shape of your blank in order to locate the engraving on the mat.
To do that, remove the excess engraving from the first mat. Click the three dots to pull up the menu and select "hide selected" to get rid of the one you do not want to engrave.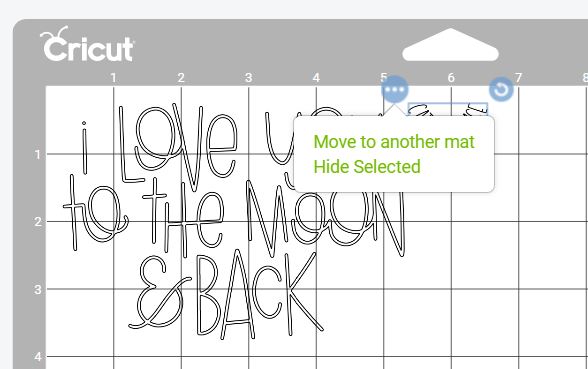 You only want the one left on your screen to be the one you will be using.
Then move the blank that is on the second mat to the first mat so that the blank and the engraving are both on the same mat. To do this, pick it, click the three dots, and click "move to another mat."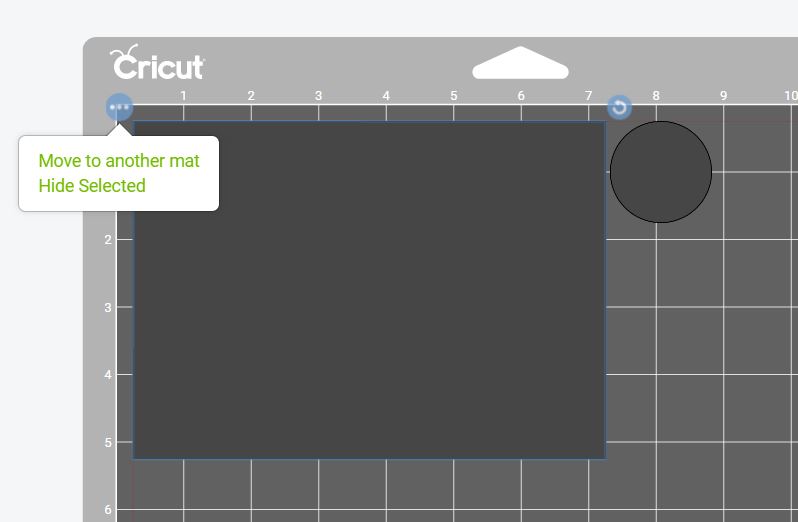 You should be left with the design you want to engrave and the blank that you want to put it on both located together on the same mat.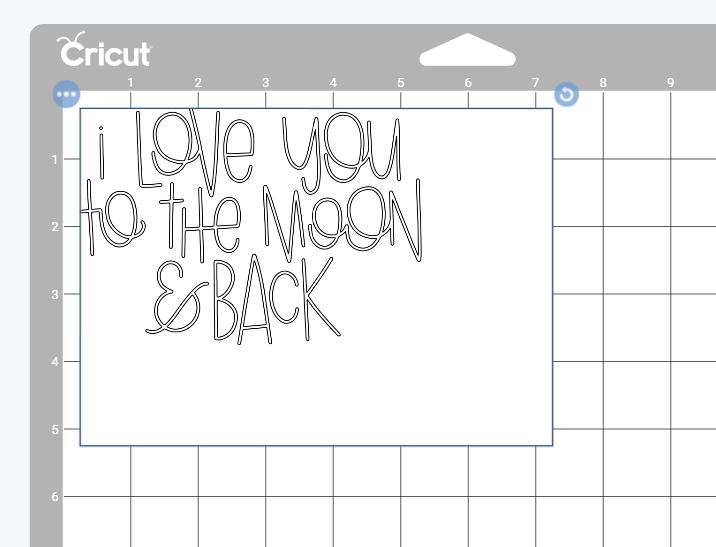 Align the blank with the 1-inch mark just like you have it aligned on the mat itself. Then move the engraving to where it is located exactly how you want it to look on the blank.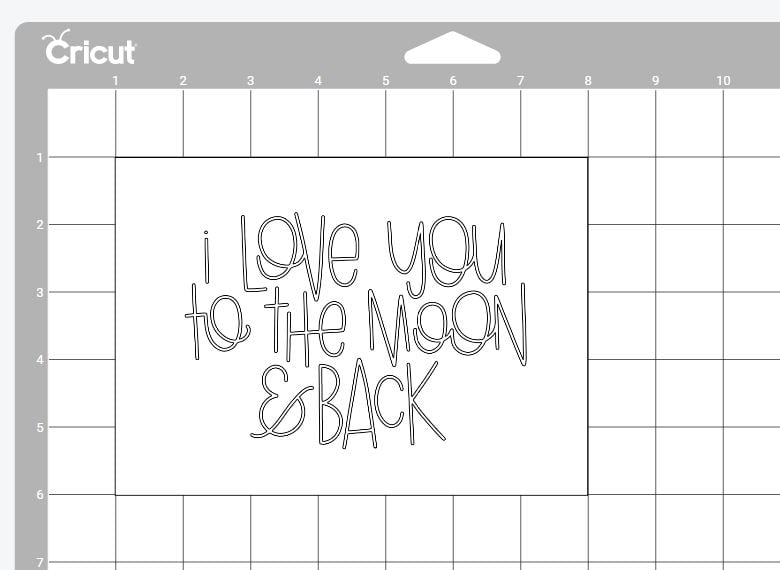 Now hide the blank itself using the "hide selected" function so that you only are left with the aluminum engraving design on the mat.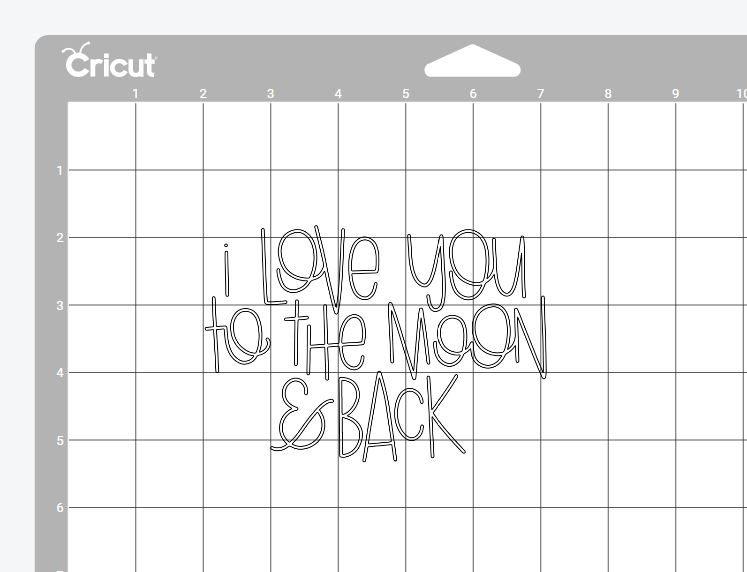 Using The Engraving Tip On Aluminum
Now you are ready to engrave your aluminum!
Add the engraving tip to the housing and put it inside your Cricut machine. Remember that the engraving tip itself only works with the Cricut Maker.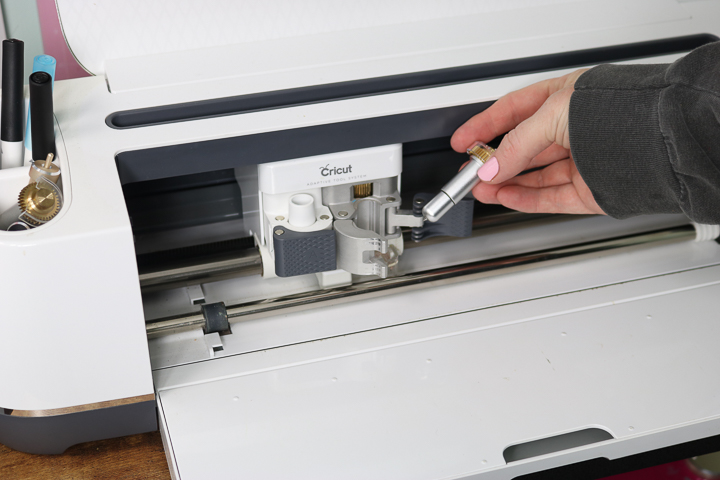 Load the mat with the blank in position into your machine and click "go" to engrave your aluminum. Don't forget to pick the "aluminum setting" for cutting!
And please remember to move the white wheels all the way to the right, so they do not mark your surface.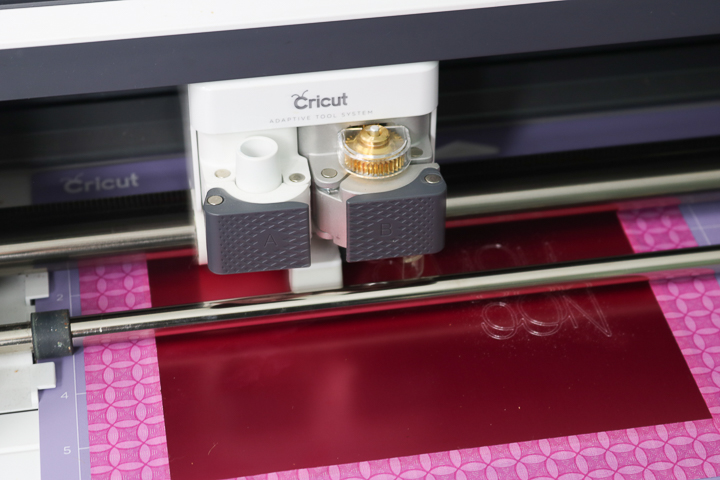 Note: This process is exactly the same for small aluminum sheets as well as things like jewelry blanks.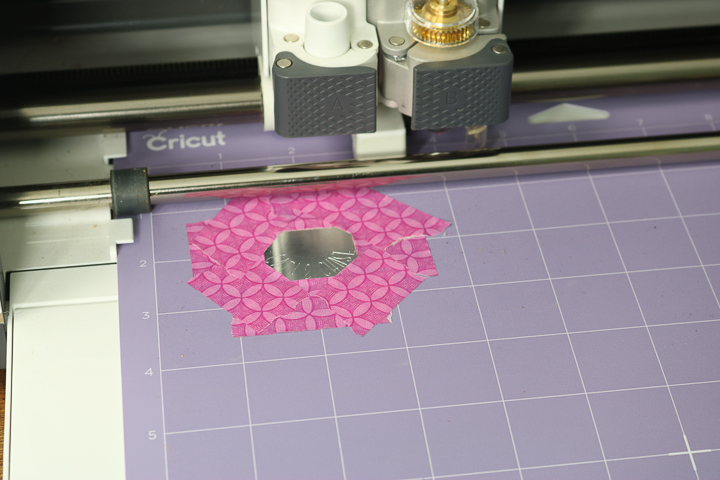 Completing Your Engraving
Once complete, you will want to run masking tape or a lint roller over the aluminum piece to remove any debris. Use caution as you do this because the aluminum shavings can get into your skin (annoying!).
Then remove the blank from the mat by removing all of the masking tapes and peeling the mat back from the aluminum blank.
If you are engraving unpainted aluminum, there's just one more small thing to do.
When engraving on plain aluminum, be sure to use the marker on it. Wait a few minutes and wipe away any excess. This will help the engraving on these pieces to stand out.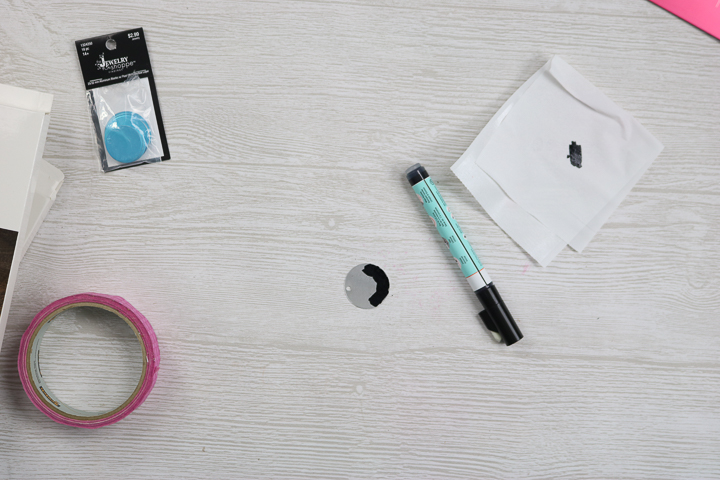 When you are adding an engraving to a painted piece, you don't need to do anything further to it. It is simply stunning right out of the Cricut Maker.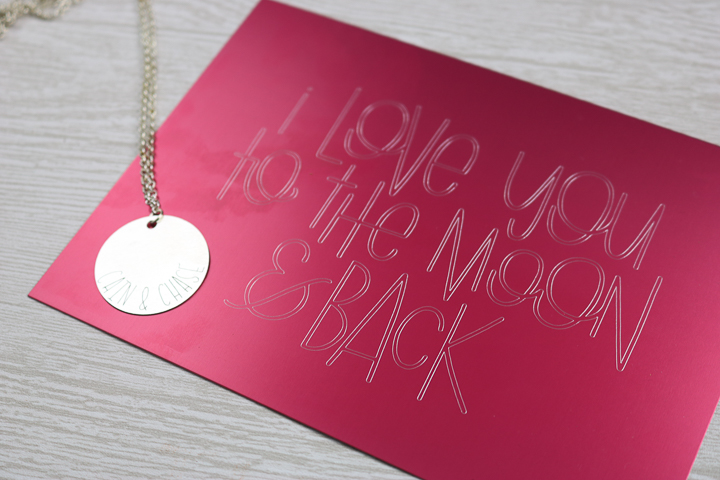 FAQs
I know a lot of you have questions about engraving with your Cricut because I've seen a bunch of them! Here are a few that I see repeatedly. If your questions aren't already answered below, please leave them for me in the comments.
Which Cricut tool is the engraving tool?
The engraving tip for your Cricut machine is #41.
Which Cricut machine has an engraving option?
At this point, only the Maker line (the Cricut Maker or Cricut Maker 3) can do engraving. The machines in the Joy and Explore lines use different cutting mechanisms and amounts of force from the Maker line and are not equipped to engrave aluminum.
What materials work with the Circut engraving tool?
Use your Cricut to engrave any of these materials!
Aluminum sheets
Brass
Faux leather
Genuine leather
Metal – 40 gauge thin copper, soft metals
Shimmer paper
Sparkle paper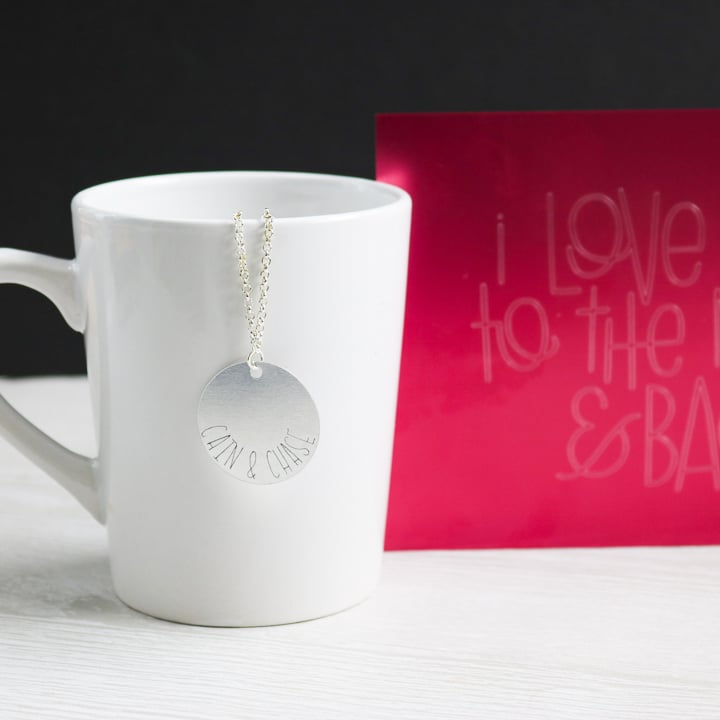 You have now learned how to engrave aluminum with the Cricut Maker! Be sure to order plenty of blanks because you're going to want to do this again and again. It really is easy to do, yet it looks simply amazing once complete.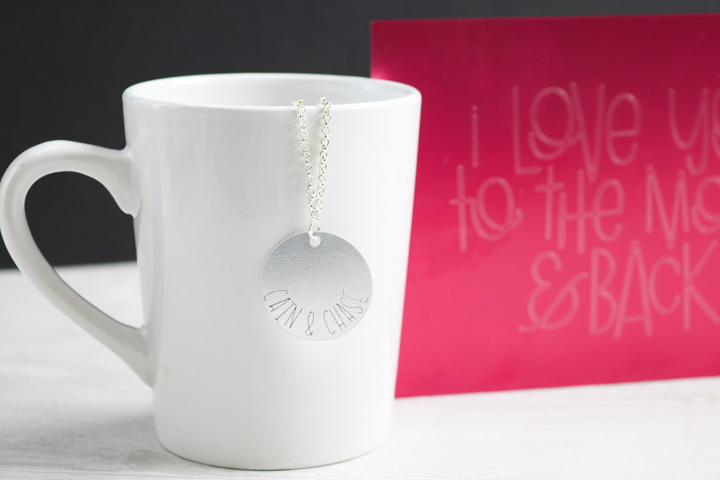 So, have you used your engraving tip on any projects yet? The engraving tip has so many uses that it is definitely one that you need if you own the Cricut Maker.
More Cricut Crafting Inspiration
So, now that you can engrave aluminum with the Cricut Maker, what else can you make with your Cricut? Try these other links as well!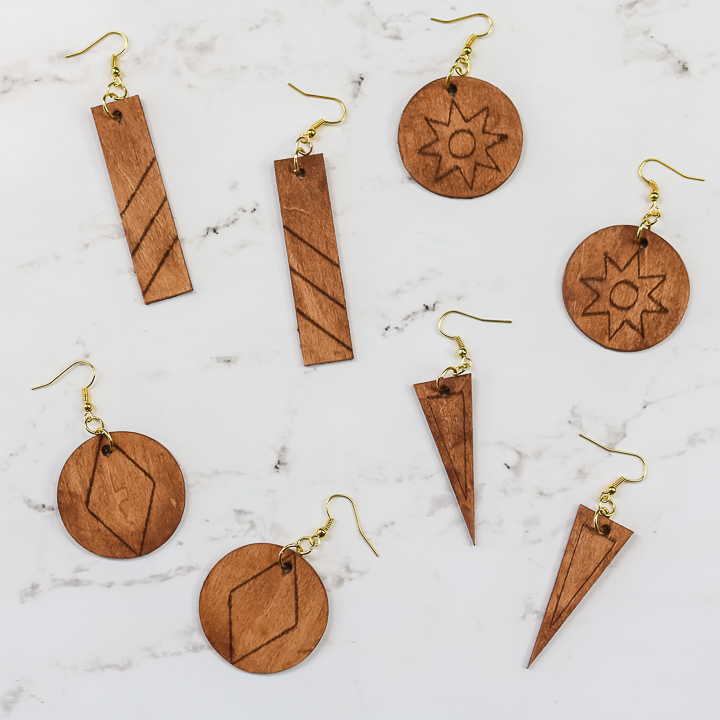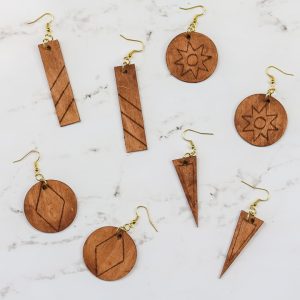 Engraved Wood Earrings
Learn how to engrave wood with the Cricut Maker and use it to make some earrings you will love!
Read More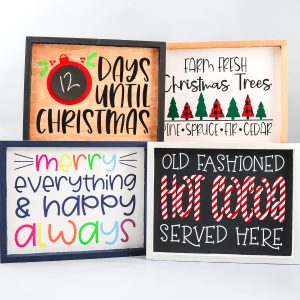 Cricut Signs with Layered Vinyl
Learn how to use my secret weapon – wax paper – to create boutique-looking Cricut signs with layered vinyl.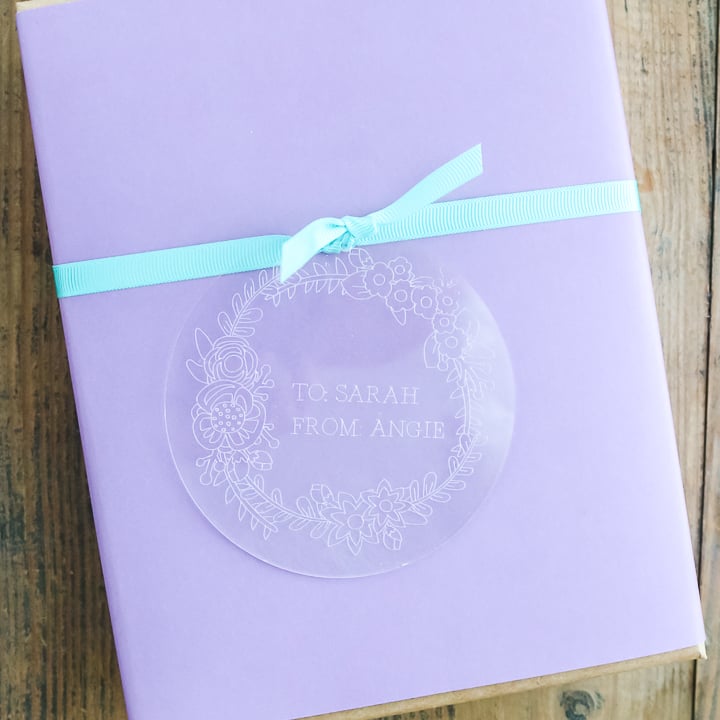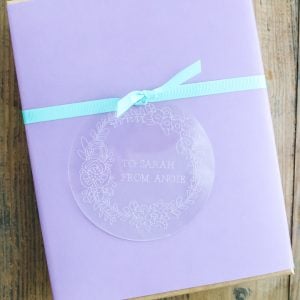 Cricut Maker Engraving Acrylic
Did you know that you can engrave acrylic with a Cricut Maker? Follow along to see how and start making your own projects today!
Read More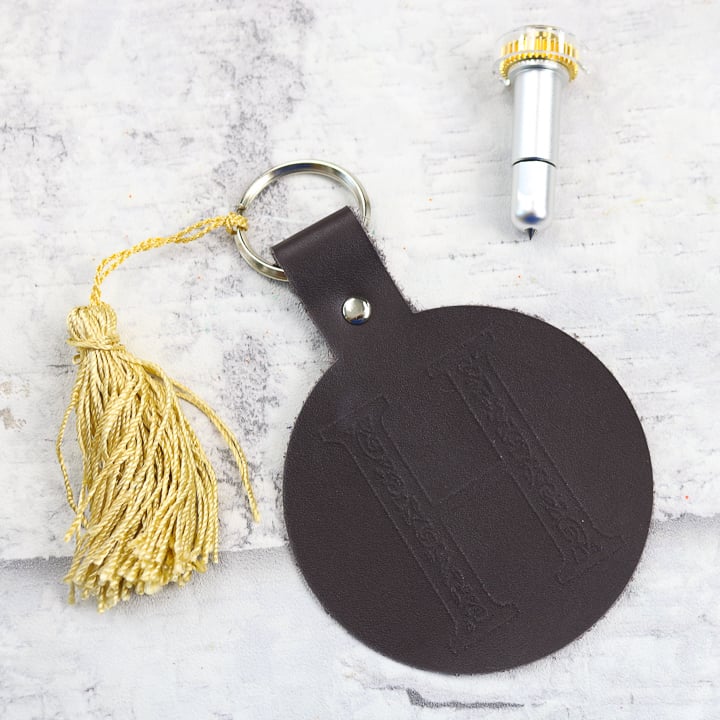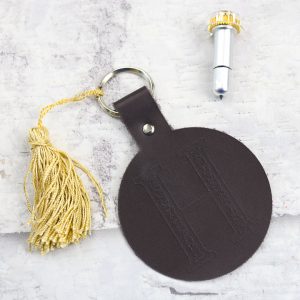 Engraved Leather Keychain With Cricut
Use your Cricut Maker to create this simple monogram leather keychain. It comes together in minutes and delivers a professional look perfect for personal use or giving as a DIY gift.
Read More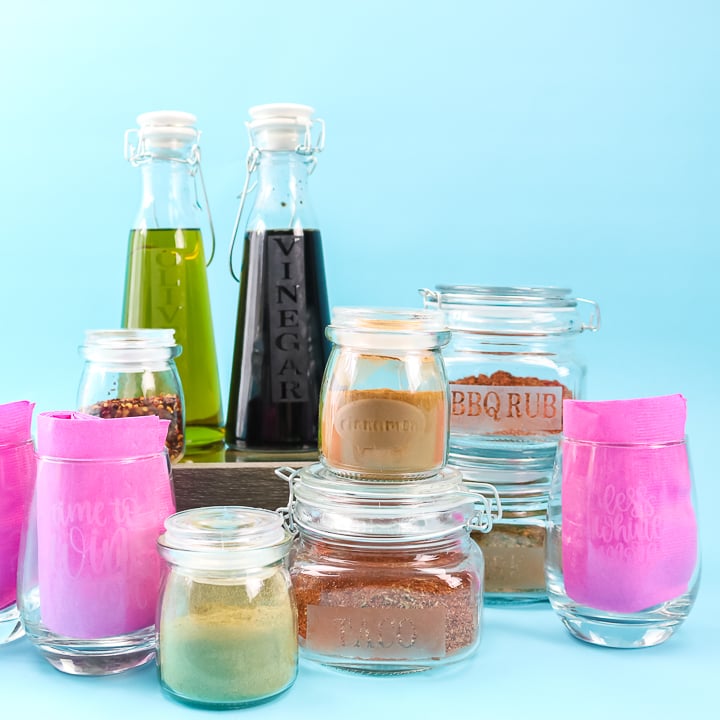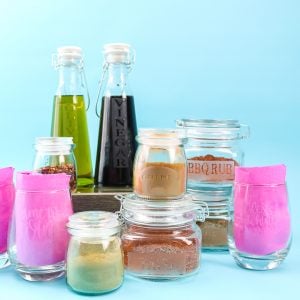 How to Etch Glass with a Cricut
Grab your Cricut machine and start etching glass with this easy to follow tutorial.
Read More
How to Engrave Through Infusible Ink on Cricut Aluminum
GET AMAZINGLY vibrant engravings when you use Cricut Infusible Ink on Cricut Aluminum.
Read More
New to Cricut?
Sign up for our email list to download the Beginner's Guide to Cricut Design Space for FREE today!
Sign up to get the guide emailed to you!