I love grabbing "junk" from the thrift store and turning it into something useful. That was totally the case with these found object ornaments. The beauties didn't cost me much but boy are they going to look amazing once the tree gets put up in a few weeks.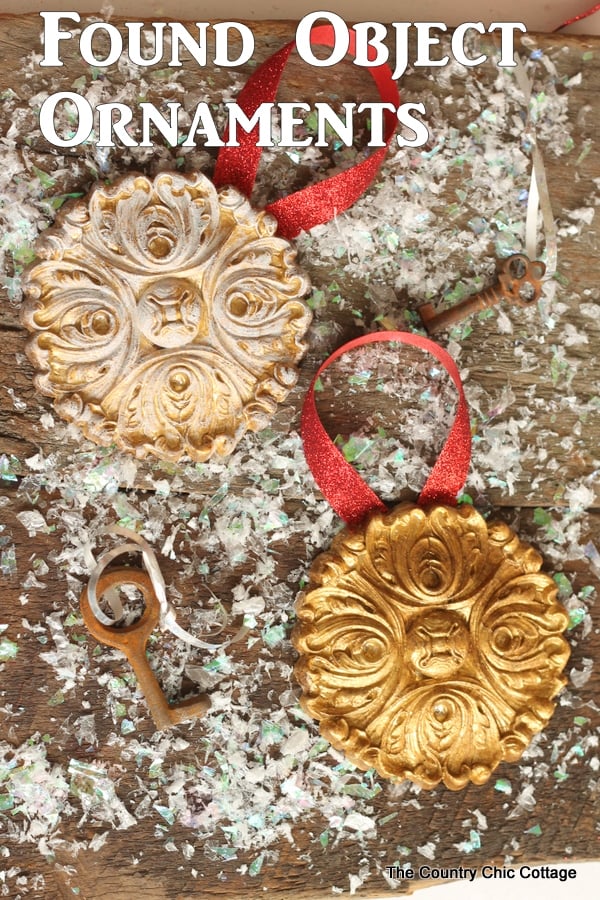 Your "found objects" can be from around you home or from a thrift store. Just go looking for things that can hang on your tree and look amazing. The rusty keys are from my home but the gold finials are from the thrift store. Who knows what they were used for in their former life. For me, they will look amazing on a gold themed tree that is in my head.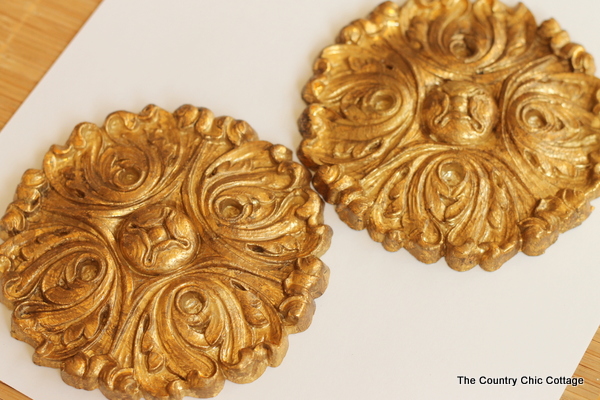 You can either leave them the glorious color you find them in or you can paint any color of your dreams. I took one and added a white wash for a slightly cooler version of the original. You can vary this up to fit your needs and of course what color your found objects are when you discover them.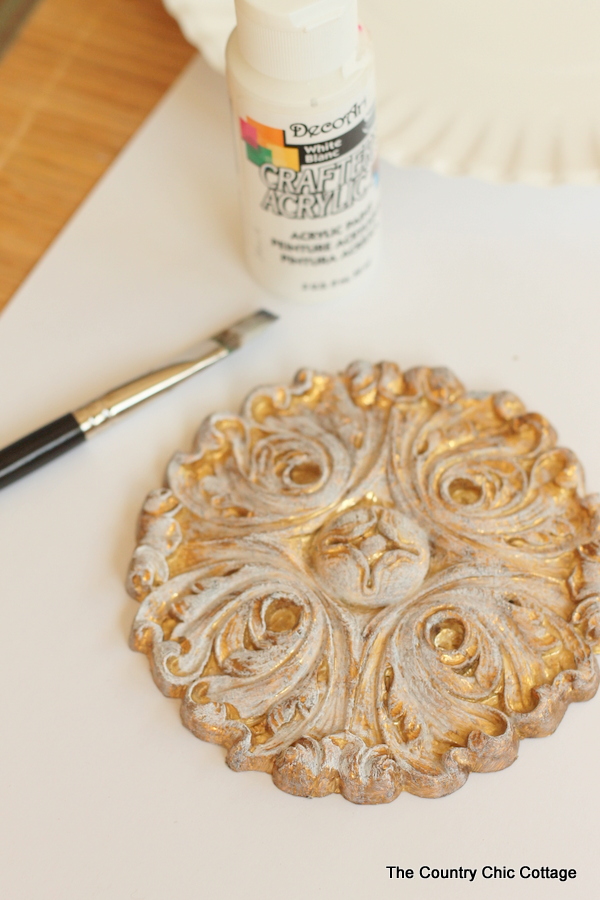 Then just add some ribbon to hang on the tree. You can either loop it through something like a key or use hot glue to secure. Either way your found object ornaments will look amazing on your tree this holiday season.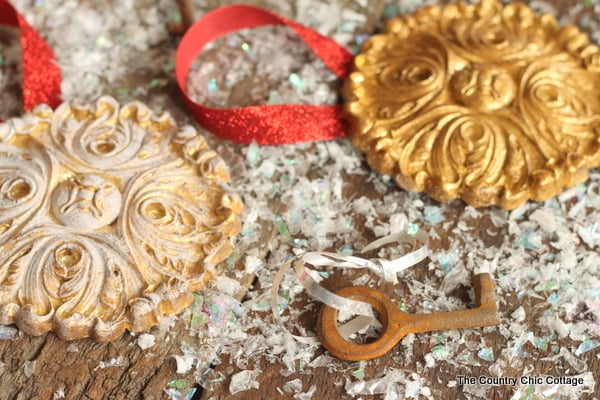 What objects will you be hanging on your tree? Can you believe I found those amazing gold beauties for a couple of bucks? I will be stalking for even more great objects so y'all stay tuned!