You can make this adorable garden tool organizer for your home this spring. Add to your porch or garage for a fun way to organize your tools and display them as well. Don't need to organize garden tools? Think of other items that will work with this organizer. After all, it is easy to make and looks great as well! This one was originally posted over at Crafts Unleashed where I am a paid design team contributor but I am sharing here in case you missed it.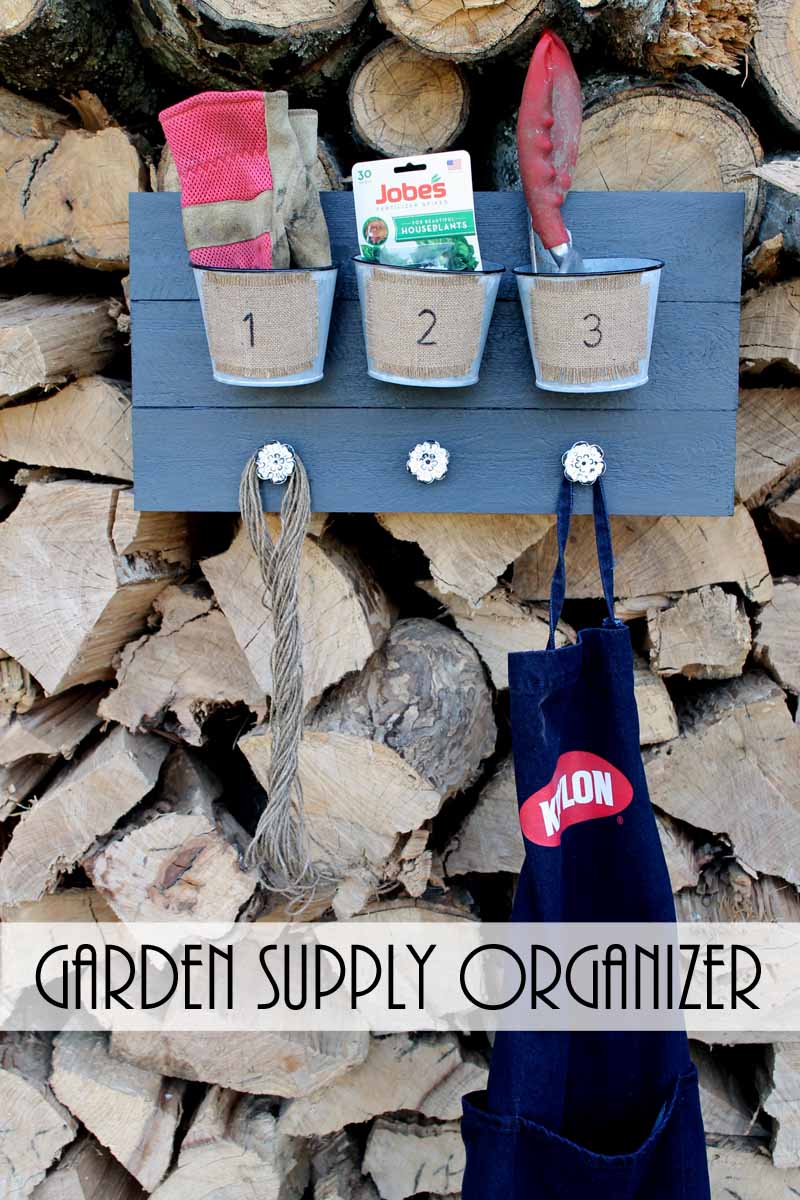 Supplies needed to make this garden tool organizer:
Links below may be affiliate links which means that you do not pay anymore.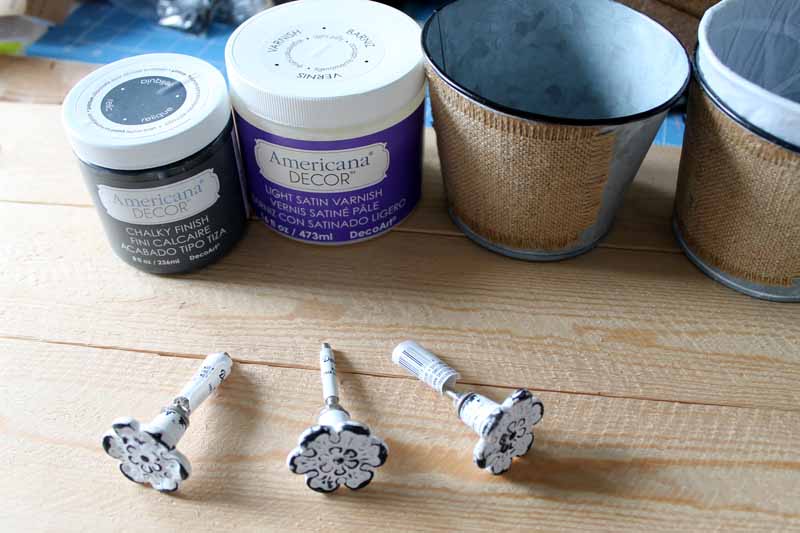 You will want to add a few coats of paint to your sign to start and allow those to dry. I painted all surfaces (front and back) to protect the entire thing from the elements. After the paint has dried, add a few coats of the varnish to all surfaces as well. Allow everything to cure before continuing.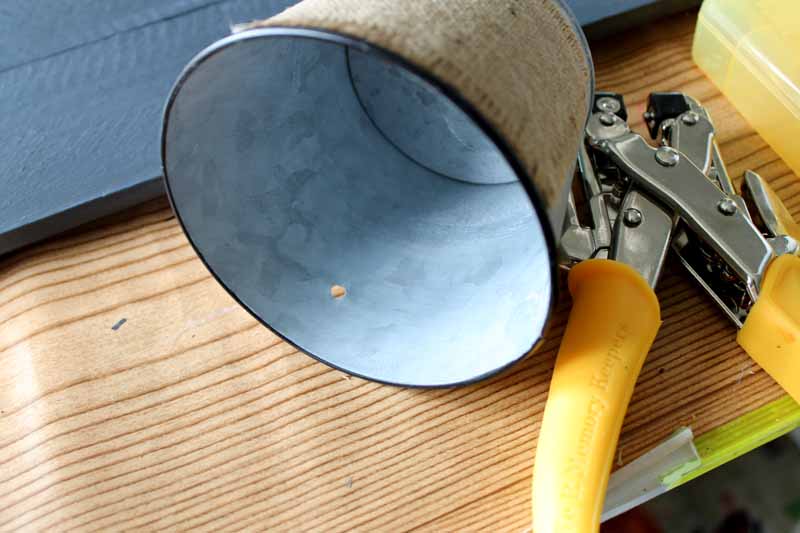 Add a hole to the back of each bucket with a metal hole punch like the Crop-a-dile. Add holes to your pallet sign for the knobs as well. Measure for location and equal distance then drill holes all the way through that are large enough for the threaded portion of the knob. Add holes above that set for your buckets. These will need to be large enough to accommodate the bolts you are going to use to secure the buckets.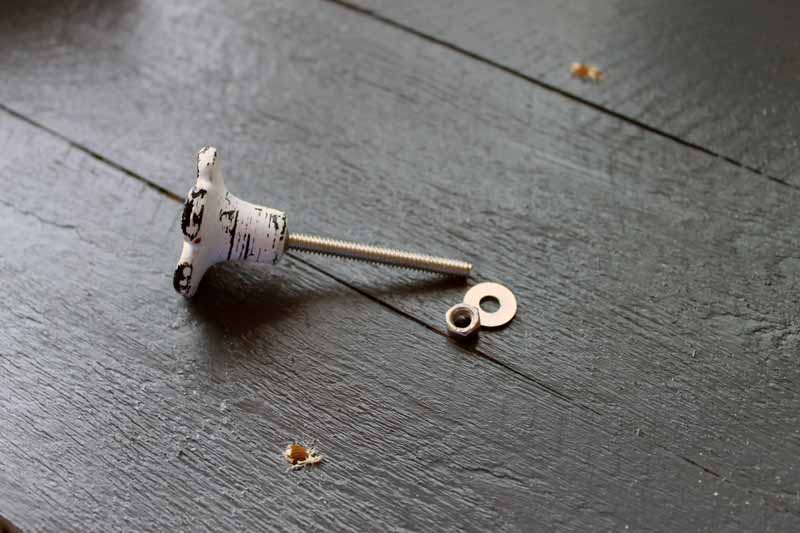 I decided to add a stencil to the burlap on the buckets as well. I just used a marker and the larger stencil in the package. You can write whatever you would like on the buckets.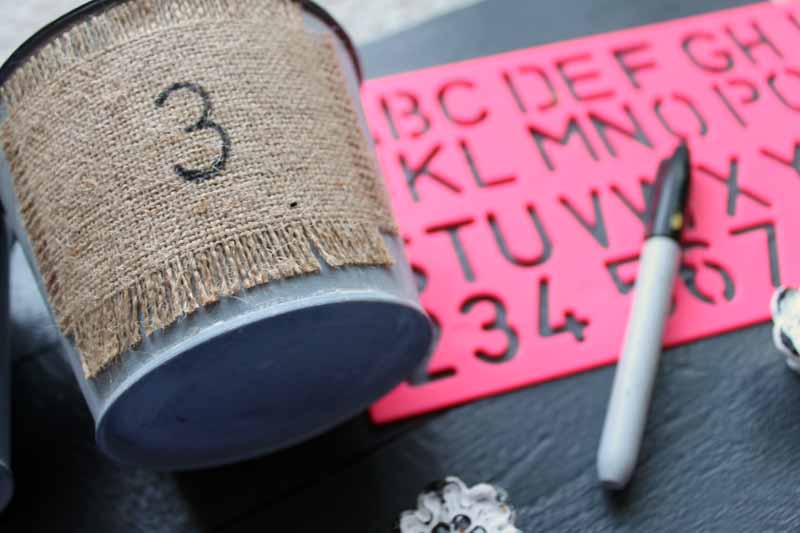 Use the bolts and nuts to secure the buckets to the top and add the knobs to the bottom of your garden tool organizer. You will also want to add a sawtooth hanger or two to the back.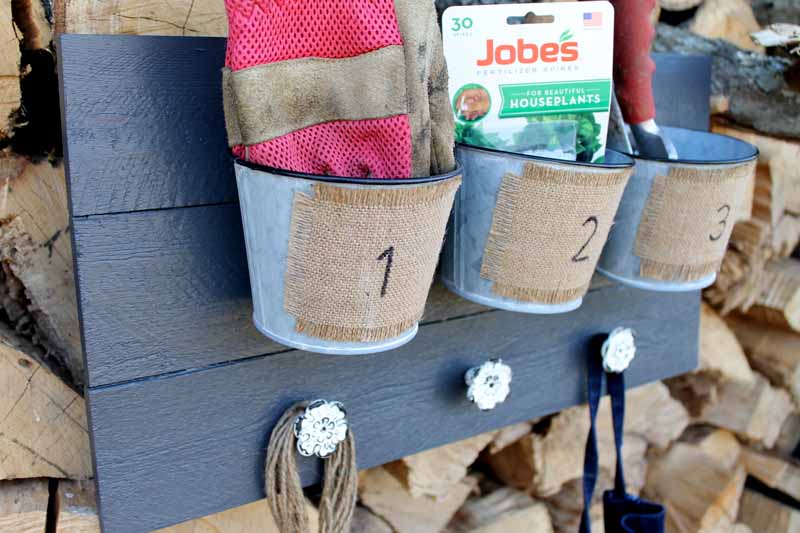 Use a metal saw to trim any excess from the bolts in the back. The threaded portion of the knobs is long and will stick out too far so they will need to be trimmed.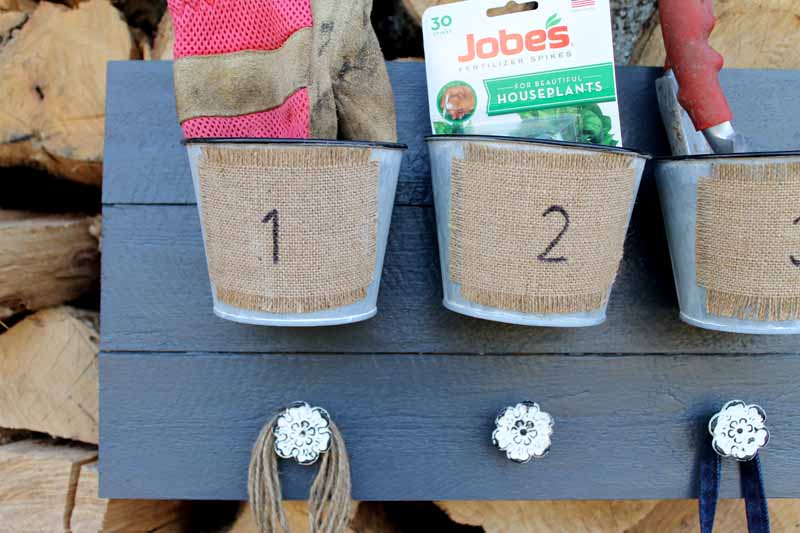 Hang up your garden tool organizer and add in your supplies.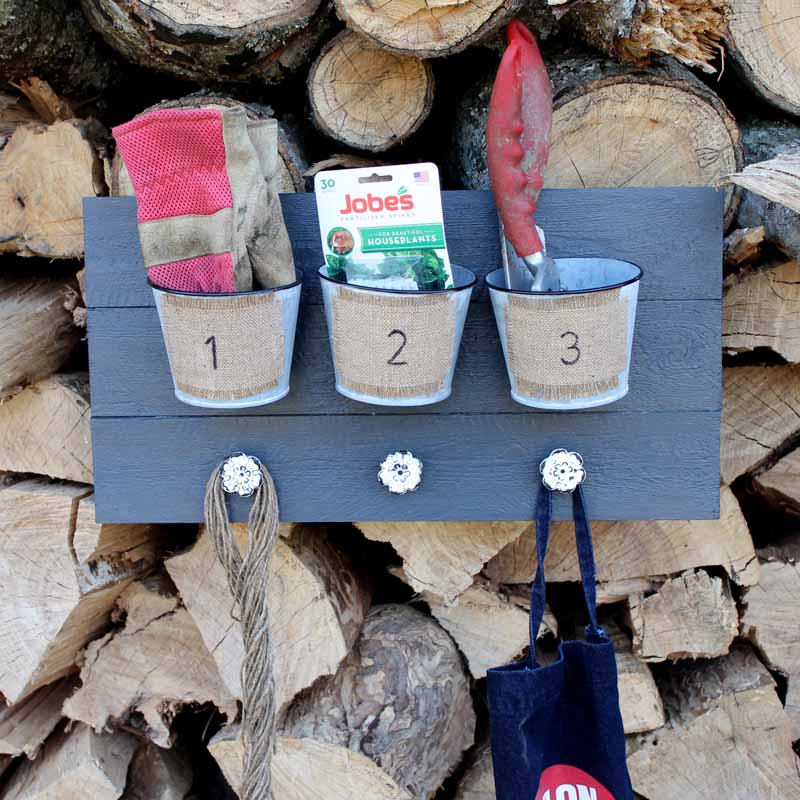 Make this fun project to get more organized outdoors this spring. You will love the rustic touches and just how they look on your patio or even in your garage. Grab the supplies to make your own garden tool organizer today!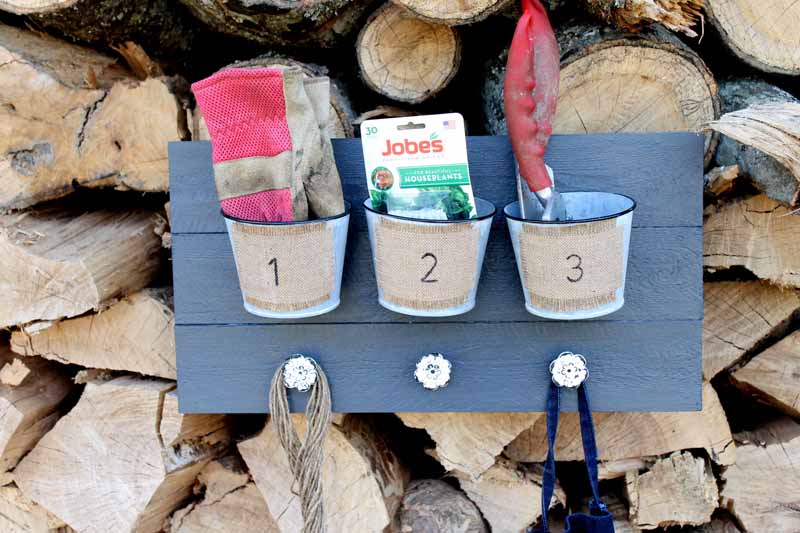 Need more ideas? Check out this list of ideas for organizing garden tools!
Love This Idea for Storage and Want More? Click the Links Below!