I have an adorable Halloween table runner for you today! You will love the cute dangling spiders on this table decor and just how easy it is to make. You may even have everything you need to make this one at home. Add some fright to your table for Halloween in just a few minutes.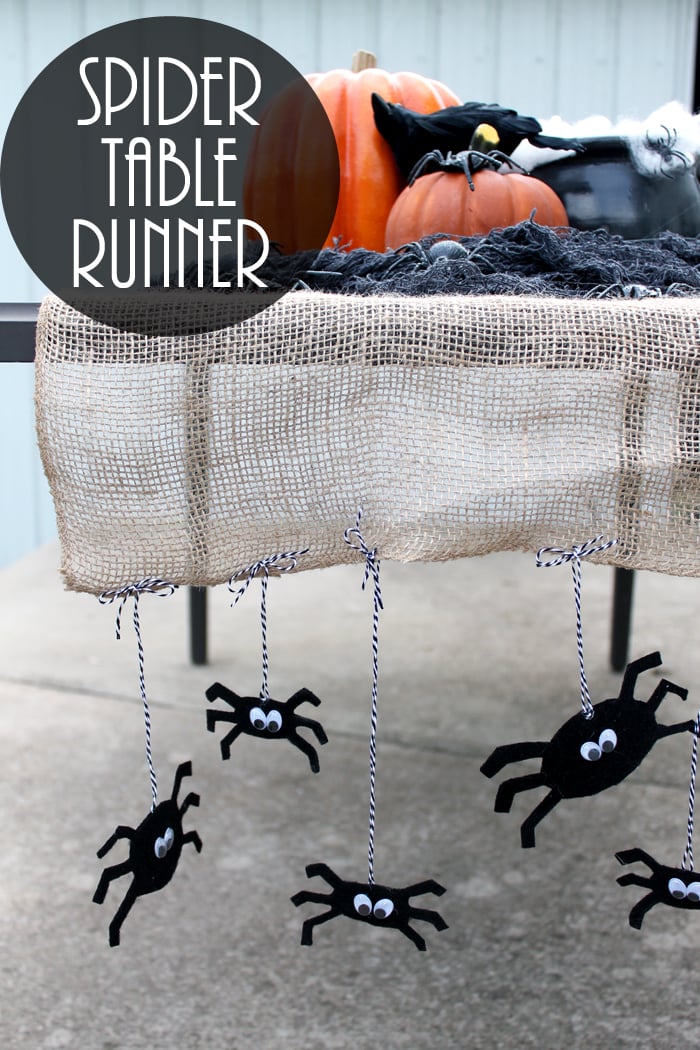 Supplies needed to make your own Halloween table runner: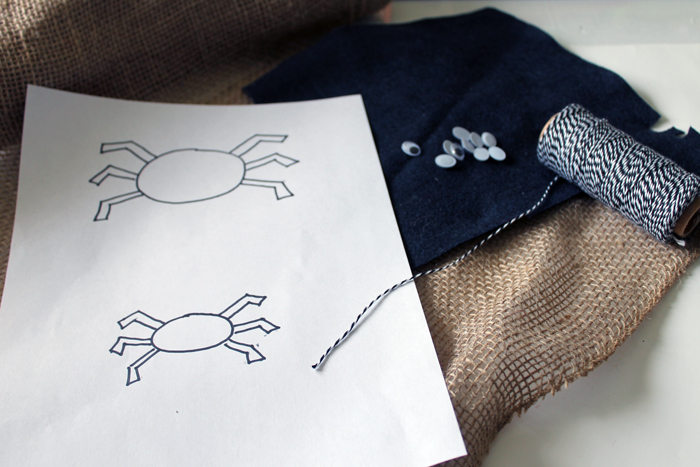 Print the spider template then cut the spiders out from the paper. There are two sizes. You want to trace the spiders onto the black felt and cut some out. Drawing on black felt is not easy with a normal pencil or marker but I have a tip for you. Use chalk instead! It will make a perfect line that you can see.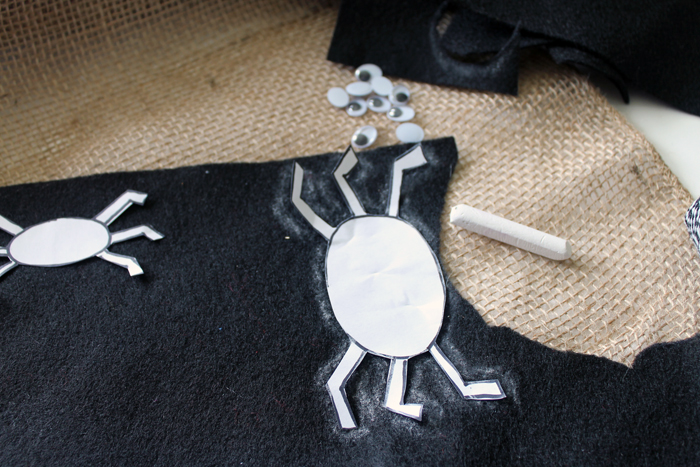 I used three large spiders and three small ones. You can use as many as you would like for your project. Just use scissors to cut them from the black felt.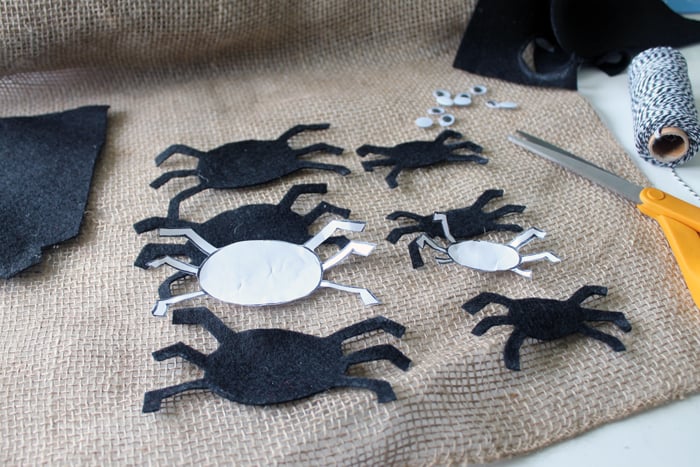 Use hot glue to add google eyes to both sides of your black felt spiders. The spiders will spin when on the end of your table runner so you want to make sure they look cute from both sides.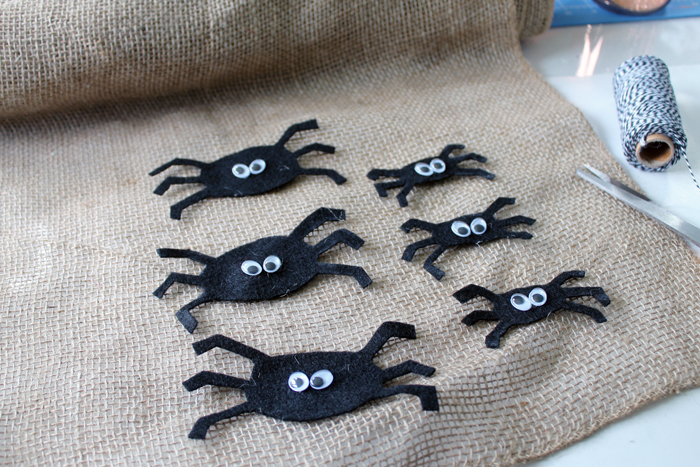 Use hot glue to put a loop of baker's twine on the top of each spider as shown below.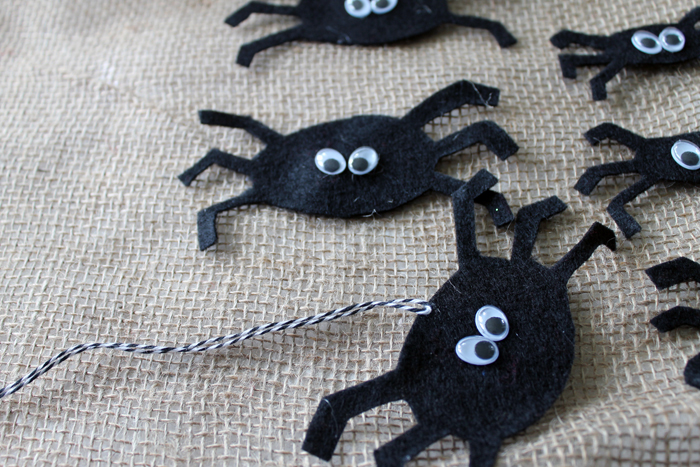 Tie the ends of the baker's twine to the end of your burlap table runner as shown below. This is why it is important to have a finished edge on the table runner that you use.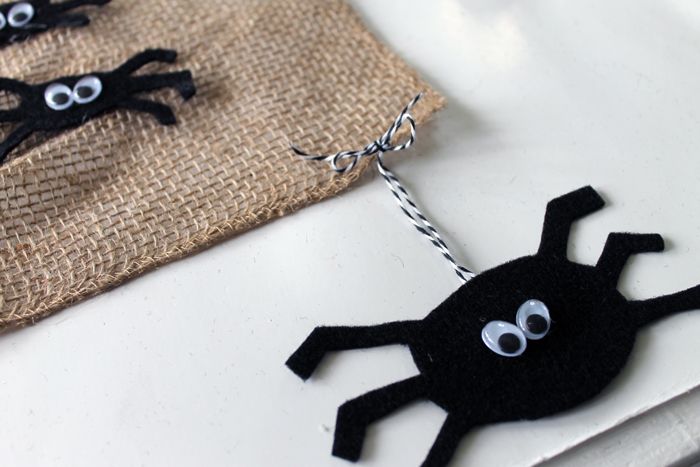 Continue across until your entire edge is filled up with adorable spiders.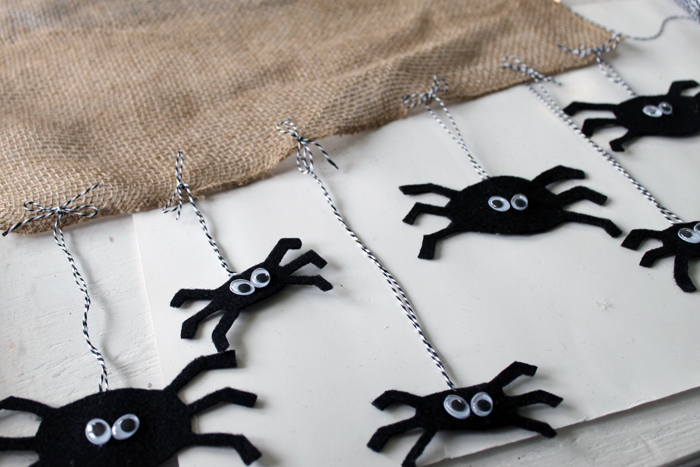 Add this Halloween table runner to the edge of your table and watch the spiders twirl.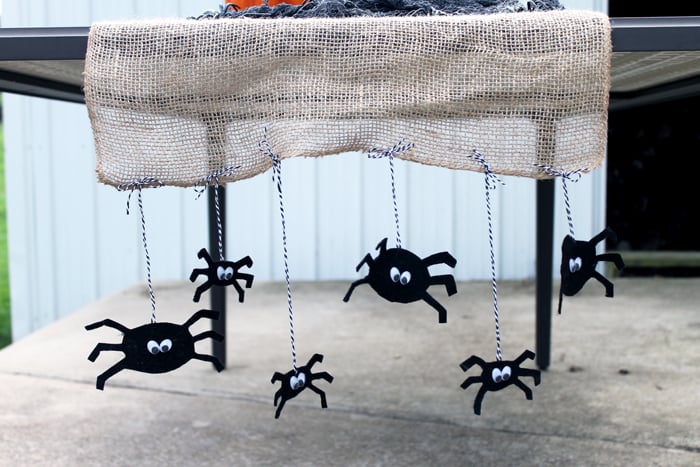 If you love to decorate for Halloween as much as I do you, this Halloween table runner is for you!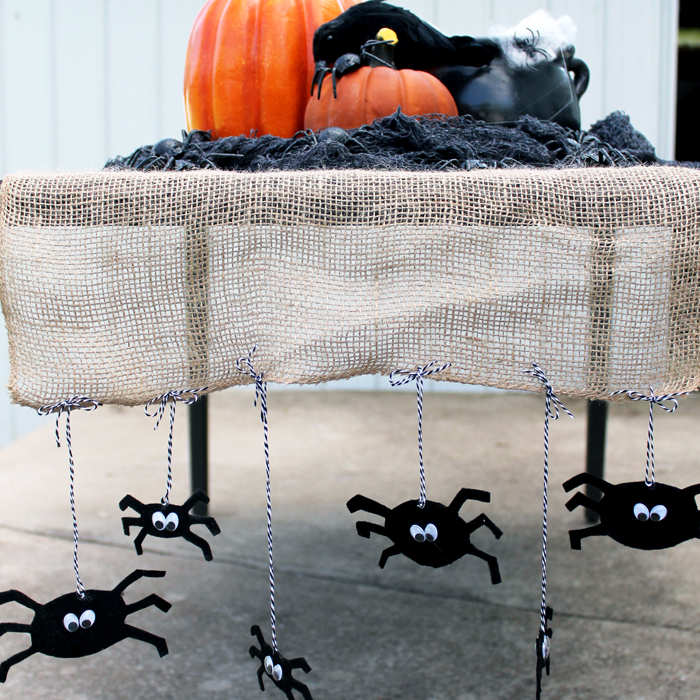 This simple craft project will only take you a few minutes and will add some fun to your table for Halloween.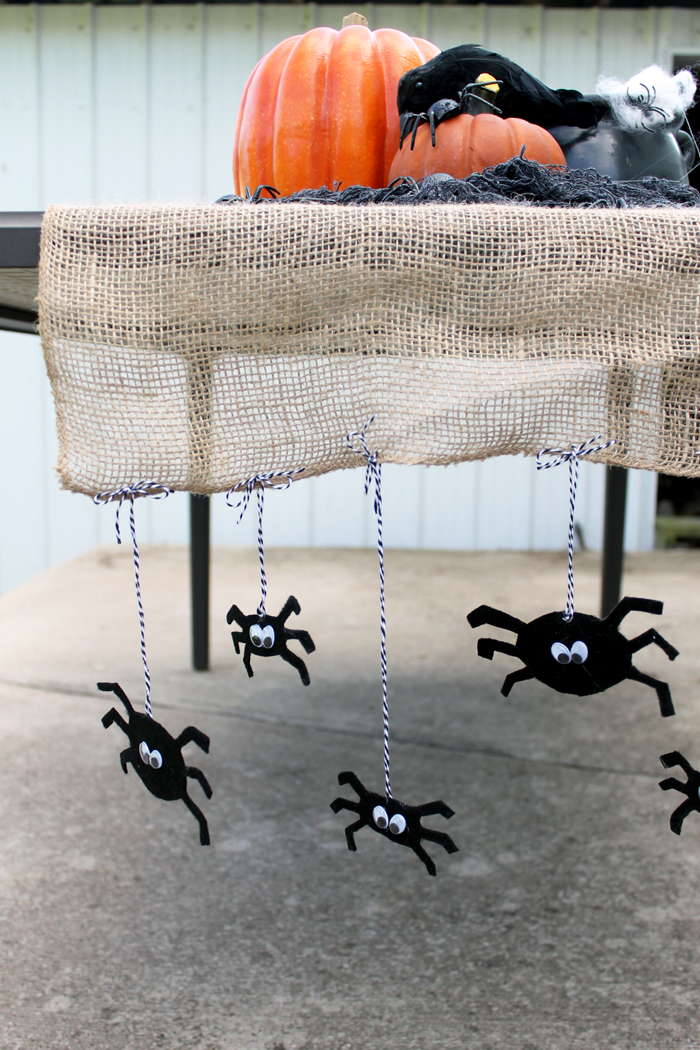 Love this and want more ideas for Halloween table runners? See the links below!