I am continuing with another handmade gift today and my DIY modern tree art. The perfect gift for teens and adults this modern tree art is super easy to make. This tutorial was actually published over at Crafts Unleashed first but I thought I would share it here in case y'all missed it. My daughter actually found this modern circle tree from Crafts by Amanda on Pinterest. I recreated Amanda's idea but used Duck Tape instead.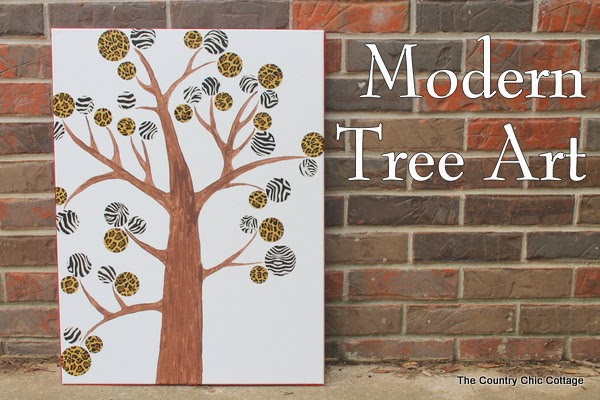 Supplies for DIY Modern Tree Art Handmade Gift:
Sizzix or other die cutting machine
Circle Dies or Circle Punch
Ribbon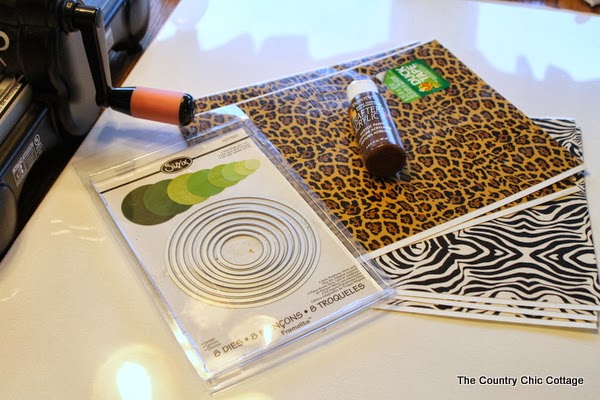 Instructions for DIY Modern Tree Art Handmade Gift:
Use the circle dies and die cutting machine to cut various size circles from the Duck tape sheets. You could also use a pair of scissors and some circle templates or some circle punches for this task. The Duck Tape sheets are a must though, as those make the tape easy to cut.
I used my inspiration image to sketch a tree shape by hand onto the canvas with a pencil. I then used the burnt umber paint to paint the tree. After your paint dries, begin to position your circles. Don't adhere them to the canvas until you play around with the placement.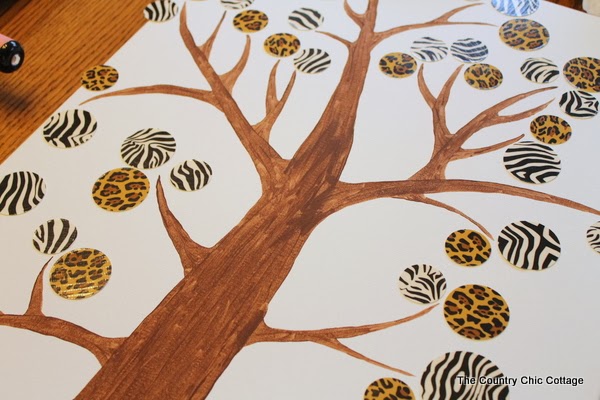 Please note that I roughly painted the tree leaving brush strokes to sort of resemble bark.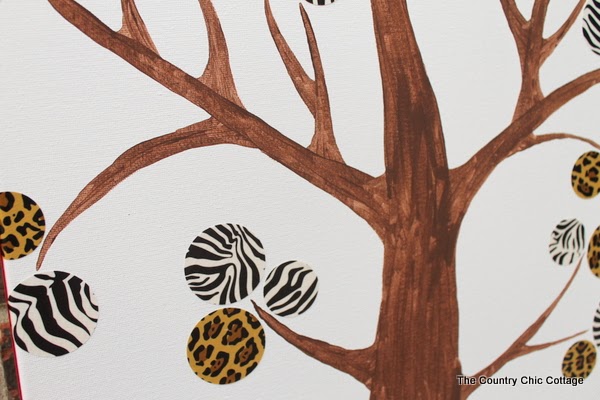 Then, just peel away the backing on each circle and stick it to the canvas. I wrapped the rough edge of the canvas in red ribbon as this is the accent color in my daughter's room. I just used hot glue to secure the ribbon.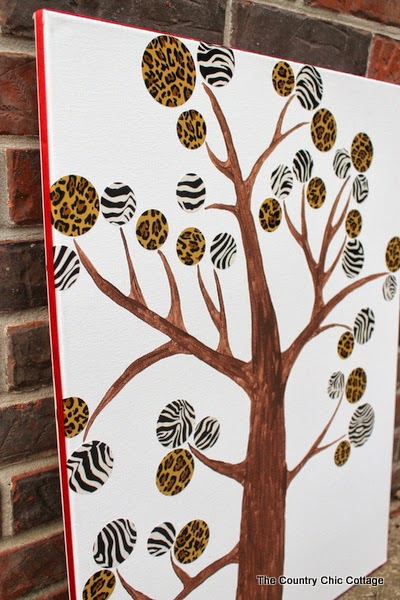 It is now ready to give as a gift or hang in your own home. This one is the perfect gift for modern art lovers and teens. Plus it is a great budget gift idea. You can get such a wide variety of Duck Tape colors and patterns so fitting this in to any home decor should be simple.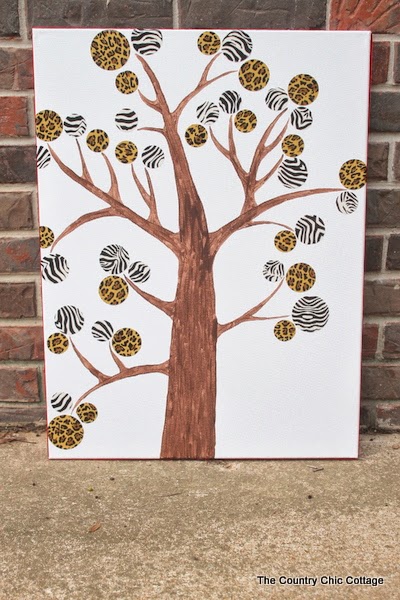 I hope y'all enjoy this handmade gift today. My DIY modern tree art will make a fabulous gift and look great in any home. What style of Duck Tape will you use to make your tree art?
Don't miss the rest of my handmade gift series as for the next two weeks I will share handmade gifts for all ages.
Have you missed any of our handmade gift series? Visit all of the links so far:
Stay tuned for even more handmade gifts!
I am a member of the Consumer Crafts designed team where my participation is compensated. However all projects, ideas, and words are my own.