How to use your Cricut machine. It is probably the number one question I get. There is quite a bit to learn when you get a new machine but where do you get the information? I have been making videos to give you a complete guide to your Cricut. Whether you have the Cricut Maker, Explore, or even the Joy, this is the post for you. You will be using Cricut Design Space like a champ after watching our videos and downloading our beginner's guide!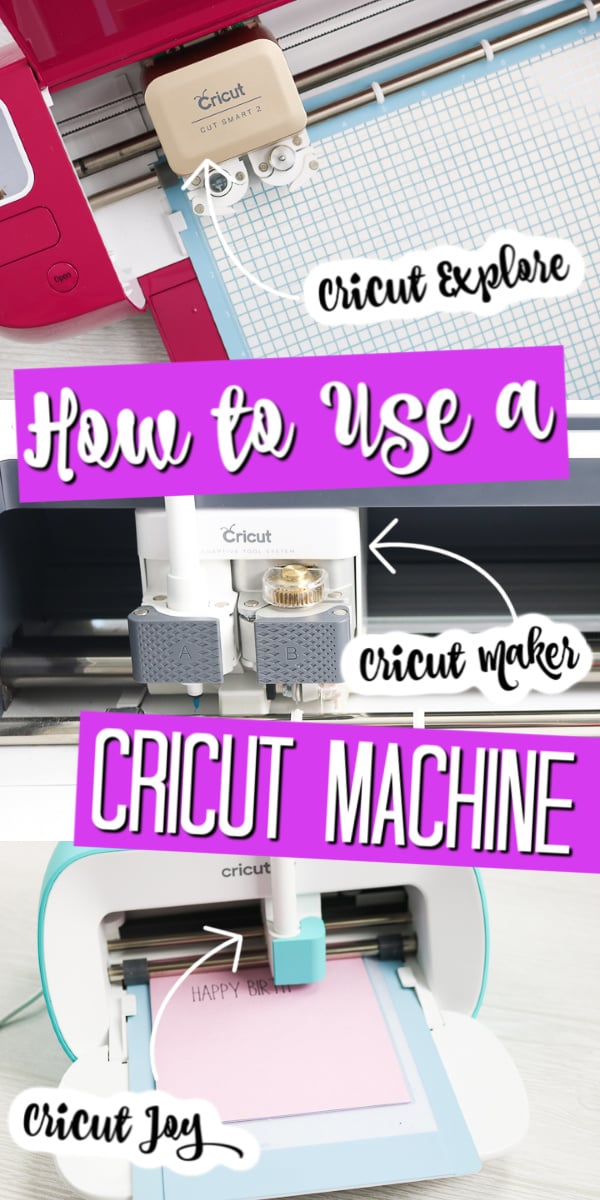 Where to start?
First of all, where do you start? You have this great new machine and have no idea what to do!
Click here to set up your machine on your computer. It will walk you through the simple steps.
Do the project that comes with every new machine. All of the materials are in your box and the software will guide you through the process. This is a great way to get familiar with the machine and Cricut Design Space. You can follow along with our video here if this confuses you.
Download our beginner's guide here. This handy reference will answer your questions and get you started to creating right away.
Want to learn more?
Now that you are hooked, I am sure you want to learn more. We have a video series that will answer all of those nagging questions for you. Just click on each link below to watch the videos. We are adding more all of the time so be sure to subscribe to our YouTube channel here so you don't miss any of them.
Want even more? Try our Cricut videos here and our beginner series here.
Projects for Your Machine
Learning how to use your Cricut machine has never been easier. Now, you need a few projects to make! Try clicking here for all of our projects you can make with your machine. Pick a few to try and get crafty today. After all, you have a Cricut! Your crafting just became a whole lot easier. You can get professional results with just a few clicks.
Accessories for Your Machine
If how to use your Cricut machine is the first question I get, the second is what accessories do I need for my machine. There is a wide range of things you can buy for your Cricut to make crafting with it even more fun. But do you really need all of those gadgets? Which are most important? Click here for our complete guide to accessories to learn all of that and more!
Purchasing a Machine
Perhaps you landed here and have not actually gotten your machine yet. Have no fear! We have everything you need to know to purchase the correct machine for your crafting needs. Just click here for our comparison guide between the Cricut Maker and Cricut Explore. You can also see our comparison between the Cricut Explore and Cricut Joy here. From there, you should be able to make an informed decision on which you need. We also have this guide on which machine is right for you. Don't forget that you can get a discount when purchasing by subscribing to Cricut Access.
Now that you know how to use your Cricut machine, what will you make? We would love for you to upload your projects to our Facebook group and show off your creations! Still have questions? Ask them below and we will make a future video answering them!
New to Cricut?
Sign up for our email list here to download the Beginner's Guide to Cricut Design Space for FREE today!
Sign up to get the guide emailed to you!