Have you purchased a new machine and are confused by Cricut setup? Setting up your Cricut machine can be a bit confusing so I'm here to help!
New to Cricut? Check out my Beginner's Guide here.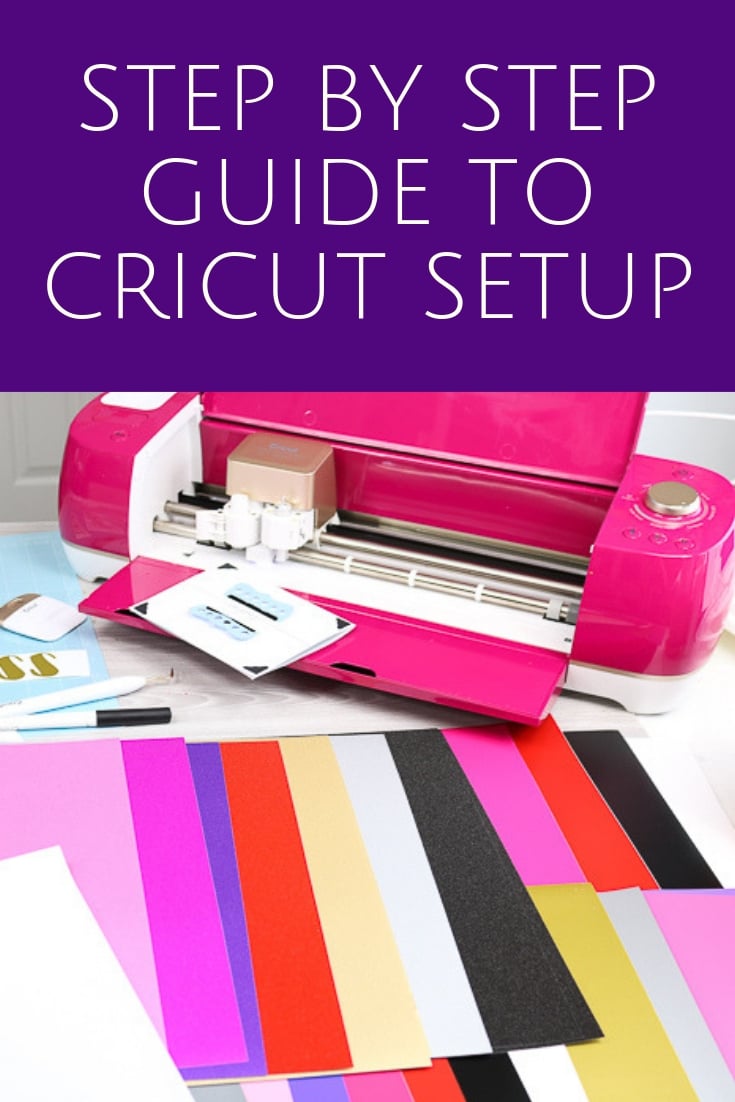 Over the years I have heard from many people that they've never even taken their machine out of the box.
If you're one of those people, get ready to get that machine out of the box and use it to its fullest potential!
We'll walk through Cricut Maker setup and Cricut Explore Air 2 setup, and answer all your startup questions in the process. Learn how to set up a Cricut easily with our instructions.
How to Set up Your Cricut Machine
So, where do you start? Get your machine out of the box now! I created a video all about unboxing your machine and starting the setup. Cricut has made it easy for you. Now it is just up to you to do it and start getting creative with your machine.
Cricut Design Space Setup
Maybe you can't watch the video or you missed some of the information. Don't worry! I have everything you need to know about setting up your Cricut machine below.
Find the start here booklet in your Cricut box.
Go to the website indicated to begin setup.
This will walk you through setting up a Cricut account and downloading Cricut Design Space to your computer or mobile device.
The tutorial will continue to walk you through your first project. Everything you need to make your first project is included with your Cricut machine. This makes the Cricut setup super easy to do! It also makes it simple to learn all about your new machine.
Learning More About Your New Cricut Machine
So, now that you have your Cricut setup, how do you learn even more about Cricut Design Space and how to use it with your new machine? I have a variety of options that may help you!
What Will You Make First?
So, whether you need to set up a Cricut Maker or Cricut Explore Air 2 I think the video and links above should help you master your machine.
Let's open that machine and get started. If you have any questions about Cricut setup or are having issues, please leave me a comment below.
If you think I missed something let me know, I might even do a future video all about your issue. Cricut setup does not have to be hard! Use our guide to get your machine out of the box and running today.
Now that you know how to set up a Cricut, what will you make first? Start with a beginner project then work your way up from there. You will be a master in no time at all!
New to Cricut?
Sign up for our email list here to download the Beginner's Guide to Cricut Design Space for FREE today!
Sign up to get the guide emailed to you!