This fall snow globe is the perfect indoor fairy garden for the upcoming autumn season. Plus it is so easy to make! You will have your own adorable mason jar craft to add to your fall decor in just minutes. This is a part of fall mason jar week around here. If you have missed any of the crafts this week, be sure to catch up with day 1 and day 2. You will also want to scroll to the bottom of this post where the ideas from the other bloggers for today are listed.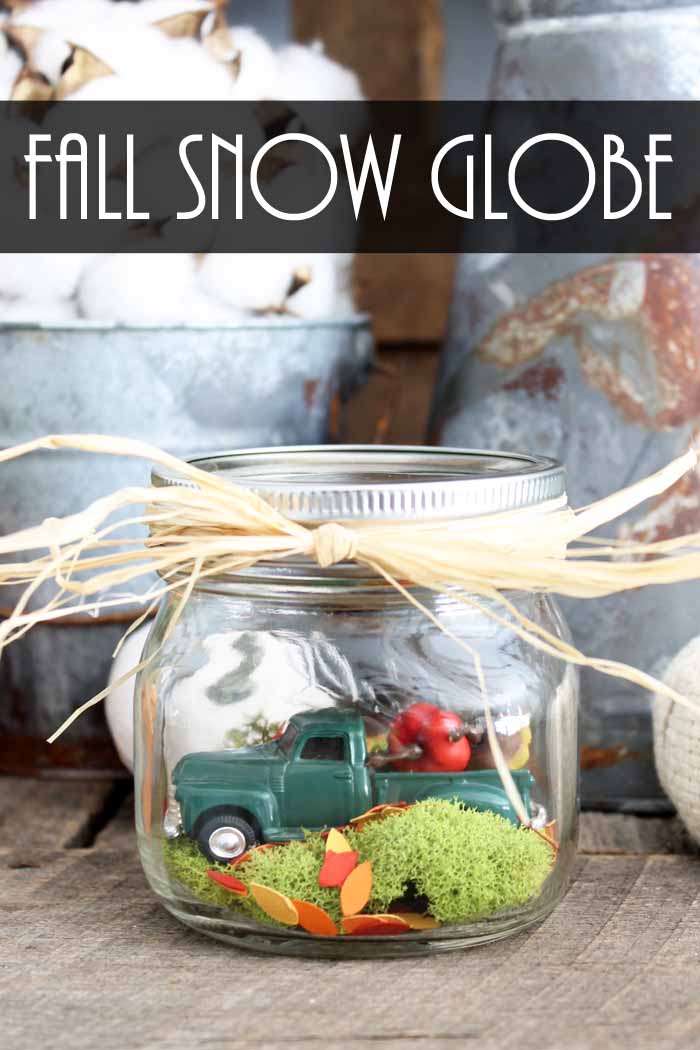 Supplies needed to make this indoor fairy garden: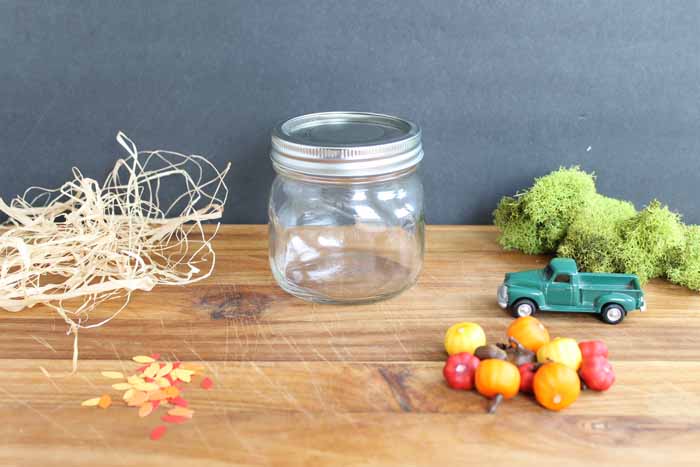 This project is so quick and easy that I thought I would share the process in a short video. You can watch that below!
So easy right? If you can't watch the video or missed some of the steps, follow along below.
Add moss to cover the entire bottom of your jar and hot glue into place.
Add a couple of pumpkins to the back of your truck and secure with hot glue.
Then put the truck on top of moss in jar (securing with hot glue).
Drop small leaves into the jar. Please note that these are easily made with yellow, orange, and red card stock.
Then screw the lid onto the mason jar.
Your fall snow globe is ready to display around your home.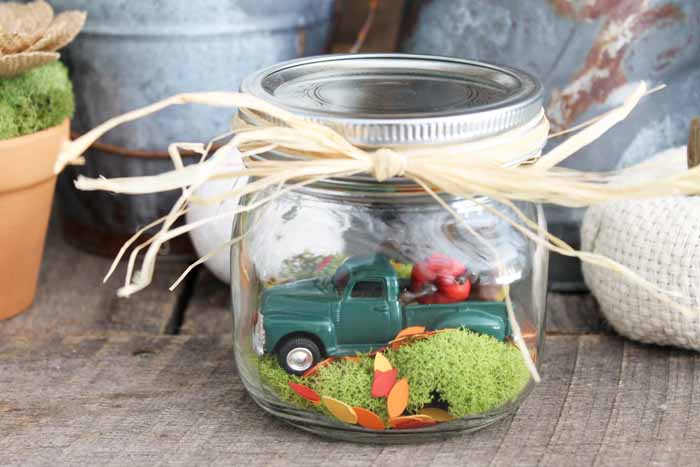 Make this indoor fairy garden for any room in your home. You might consider making a few as these are just too cute to have just one!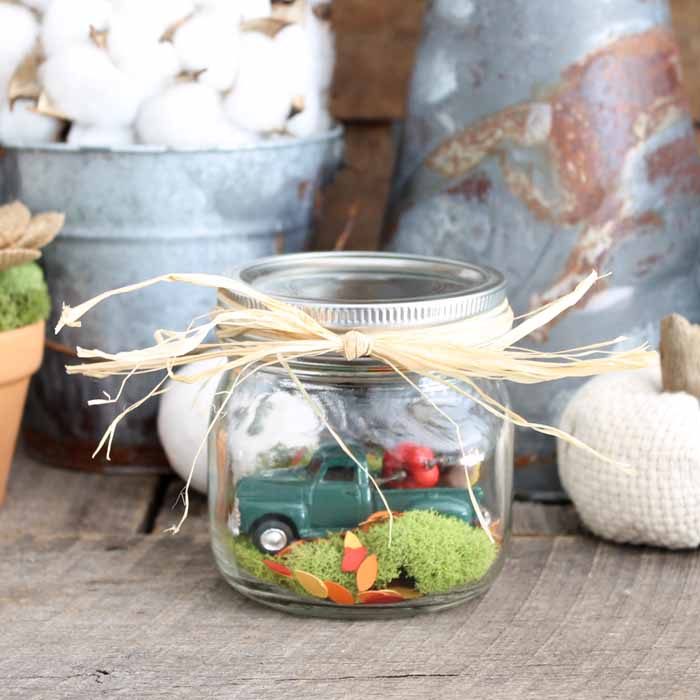 Will you be adding a fall snow globe to your home this season? I can see an indoor fairy garden in every room of my home y'all! Off to cut more of those little leaves!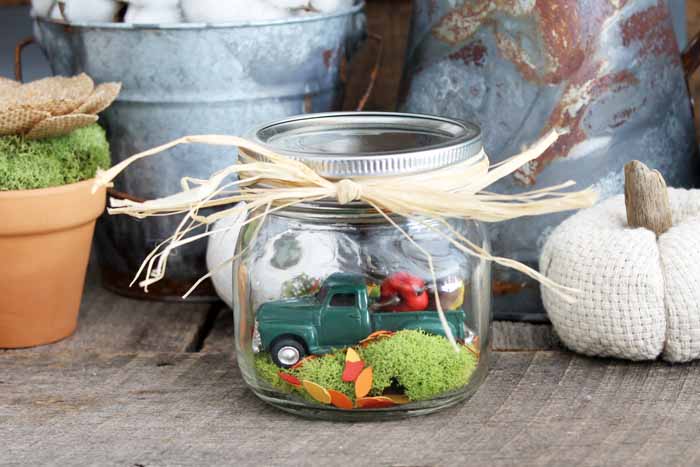 Love this and want more fall mason jar craft ideas? Try the links from the other bloggers below.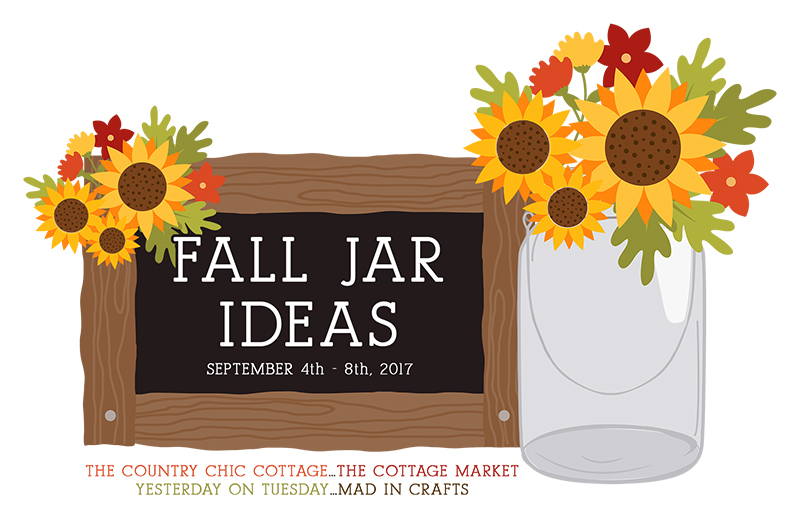 A Year of Jar Crafts
Sign up for our email list to get a FREE book with an entire year of jar crafts! 12 months, 12 crafts, tons of fun!