Are you ready for a lamp transformation? This is such an easy project. If you can find a lamp at your local thrift store or even a yard sale, you can make it over in just minutes. Me? I finally made over the lamp I found a few weeks back. You are going to love the results!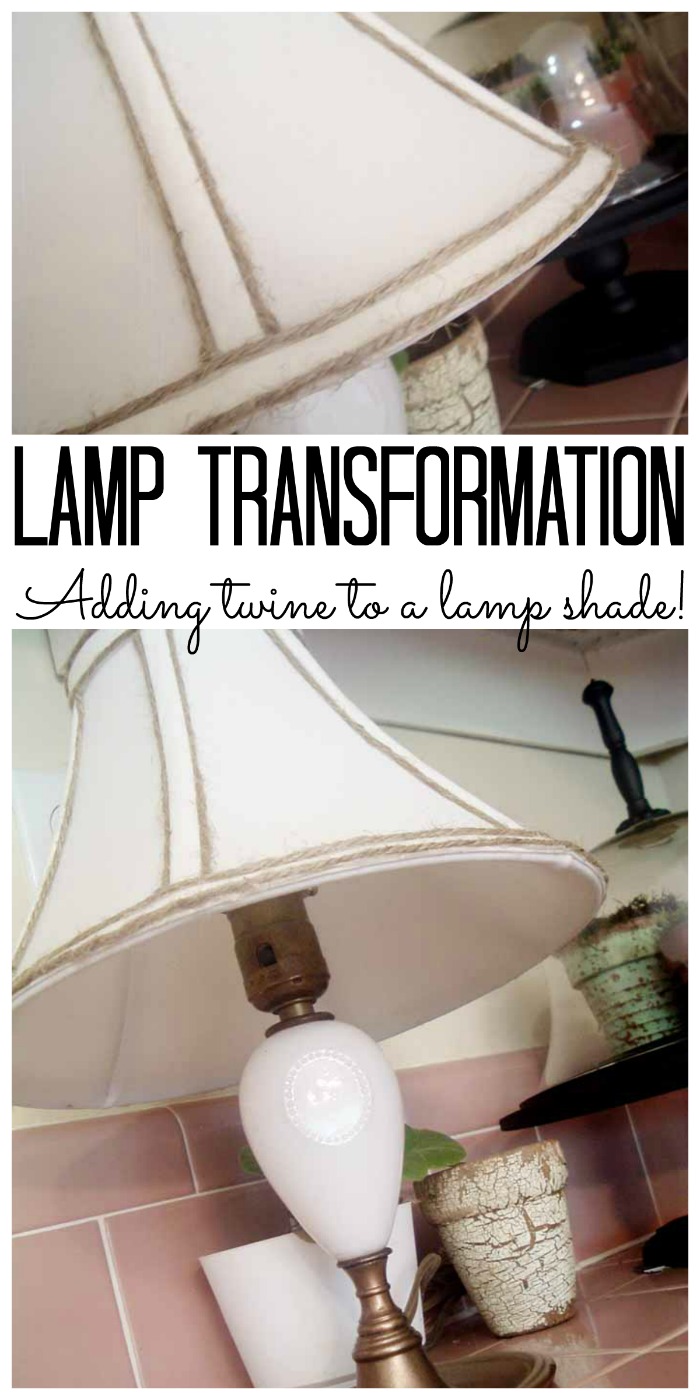 Do you remember what that $2 lamp looked like before? Here she is in a photo of my thrift store finds. She needed a little help but nothing I couldn't fix.
I started by cleaning the lamp well. I then added some some antique brass spray paint to the metal components. You can see how to spray paint a light fixture here. I then went on a hunt and found a $1 thrift store shade that made it oh so cute. I thought it needed a little extra something however.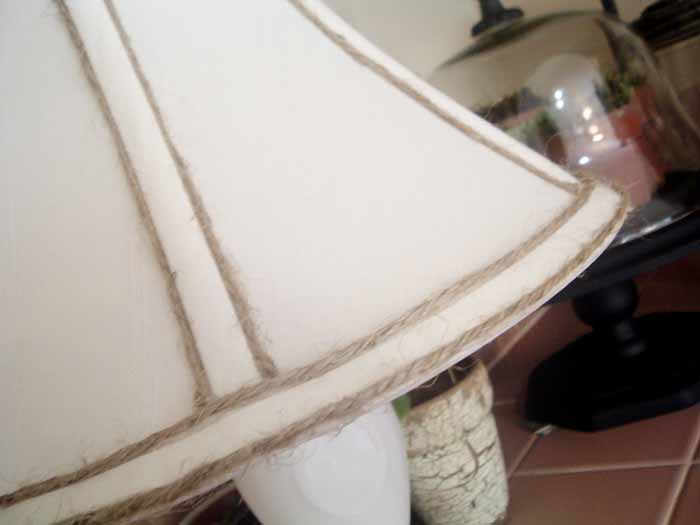 Y'all know I could not resist adding a little jute to that shade right? I just used my hot glue gun to add the twine to the ridges in the shade. This same process could be done to any lamp shade in minutes. Completely change the look of your lamp with this simple idea. I love the rustic touch and contrast that the twine adds.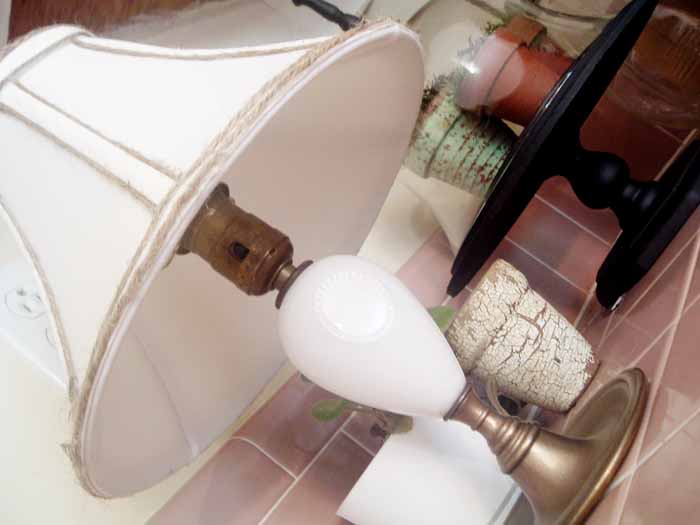 I have my lamp in the kitchen right now. A little lamp in the kitchen ala the nester….so far I love it! So, tell me, will you be trying a lamp transformation anytime soon? Be on the lookout for lamps the next time your head to the thrift store! You never know what you may find.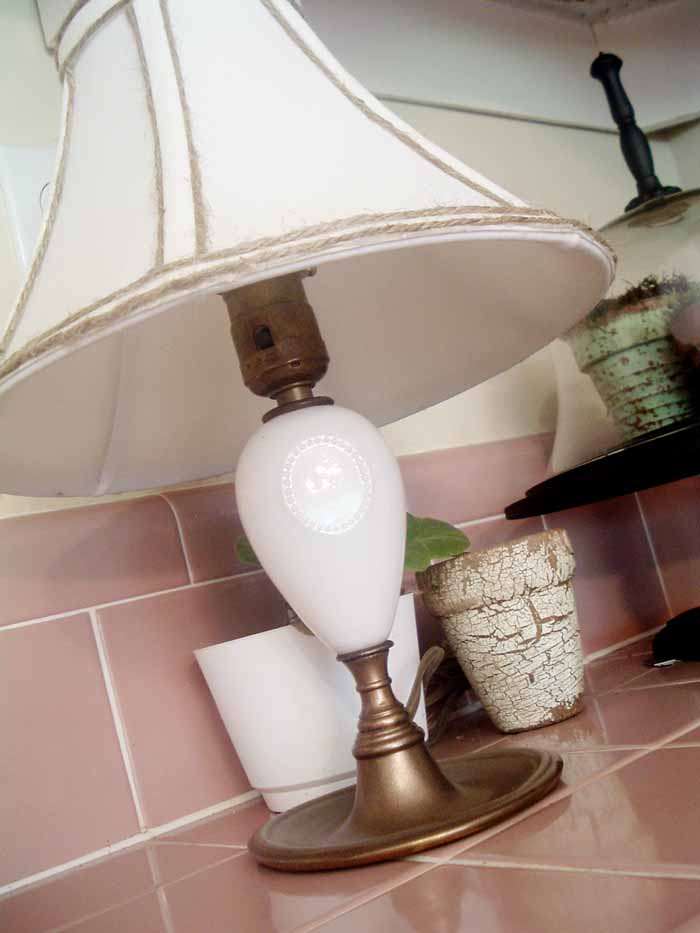 Love this lamp transformation and looking for more ideas? Try the links below!